A Step-by-Step Guide to Start a Successful eBay Business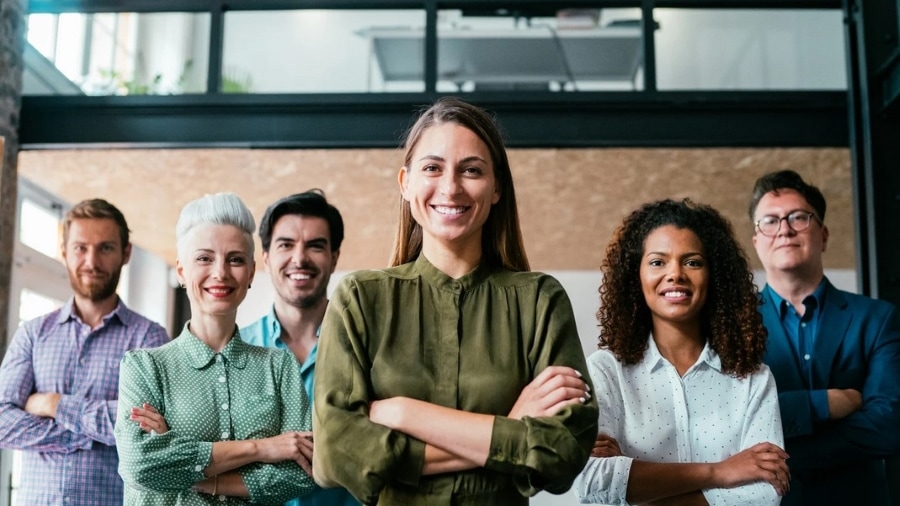 E-commerce has taken the world by storm, and there is no sign of stopping; it is only meant to grow daily. Several E-commerce platforms have evolved over the years, with the biggest players like Amazon, eBay, and Shopify offering a convenient way to become entrepreneurs. As the world inclines towards small businesses, there is no better time than now to jump on the bandwagon by starting your own successful eBay business.
eBay is one of the most reputed and lucrative online marketplaces connecting buyers and sellers worldwide. With millions of users currently running a business on eBay, there is no doubt it presents a promising start-up opportunity for those who want to profit by selling online.
Though eBay prioritizes its user convenience, getting started on this platform demands the right information, planning, skills, and determination.
Below, we shed light on opening an eBay store and selling on this marketplace. We explain how eBay works, the fees associated with eBay shops, the step-by-step process to get started, and some tips on how to run a successful eBay business.
How Does eBay Work?
eBay is an online auction platform that allows sellers to find buyers for their items. Users can sell anything new and old on this site by setting up a shop.
The eBay shop lets you showcase all the items you are willing to sell. Sellers can list their products and set the terms like shipment, payment options, and return policy for the auction.
eBay allows visitors to search for anything without creating an account. However, you will need a registered account with the site to bid or sell.
Anybody with an eBay account can start selling on the marketplace. You can add products and information to help buyers understand your offering.
Buyers search for the items they want to purchase and explore listings. They can bid the amount they want to pay for any product they are interested in.
The site offers several kinds of auctions though most work the same way. Like any auction, the exact selling price of an item is not known until the auction ends.
As an eBay business owner, you can set up the minimum bid you are willing to accept for a product and set the time. Successful bidders bid on the item during a set period, and the highest bidder wins.
Why Sell on eBay?
eBay allows you to reach a global audience of about 200 million users. It also lets you appear on the top product search engines placing your merchandise in front of many active buyers shopping from one catalog.
eBay is a supportive marketplace that helps you list your products and use advanced tools that guide buyers to find your products easily.
By listing on eBay, you gain increased visibility in new markets and reach shoppers who don't buy elsewhere on the internet. Company policies, protection, and transaction control back sellers.
The platform offers eBay business owners several features to ensure success, such as tools to help boost conversion rates and reduce customer service costs. eBay also employs an automatic detection technology that monitors your transactions so you can focus on sales.
Many reputable global brands use eBay. When you list your items on this marketplace, you get a chance to become a part of a group of successful, established sellers.
This gives you the credibility and trust you need to start online selling. Listing on eBay shows your potential customers that you are serious about your online business and are dedicated to providing value.
When is the right time to open an eBay Store?
eBay is just a platform. You are responsible for everything from deciding on the products and stocking the items to attracting customers and using strategies for better profit.
Some business owners think creating their website or online store is better than setting up an eBay store. The reason they give is that when you sell on a platform as a guest you need to abide by their rules in fear of getting suspended and ruining your business.
However, the biggest benefit of opening a shop on a marketplace like eBay is its established value that gets your business running without much effort.
So, when is an ideal time for opening an eBay store? There are some considerations you should pay attention to before deciding this.
Branding
Creating a brand name is quite essential when selling on the internet. Even the biggest consumer brands spend millions of dollars per year to retain the brand. eBay does the same and attracts millions of shoppers from around the world.
If you don't possess the tools and techniques to build a strong brand name for yourself, opening a store on eBay is your best bet.
Cost Efficiency
Sellers on eBay benefit from subscribing to a store versus selling without a store. It generally depends on how much you make monthly and the number of listings you have.
You can save by opening a store for a fixed monthly fee when you run a business on the platform. The key is to opt for the ideal subscription that suits your budget and business.
Marketing
When selling online, one of the main concerns is where your products get the maximum exposure. eBay is an established platform with millions of shoppers. So you readily have traffic where low-cost advertising can benefit to a great extent.
If you run a standalone online store, you should consider starting a marketing campaign from scratch and starting with a little traffic initially. You will require more time and money to build a loyal customer base.
Step-By-Step Guide to Setting your first Successful eBay Store
Here we cover all the steps involved in starting a store on eBay. This guide should help new and established entrepreneurs start a successful eBay business:
Step 1: Register for a Business Account
To start listing items on eBay, you must have a seller account. You can create a new account by clicking the 'Register' button on the homepage. Signing up on the site is free; you only pay the seller fees when you sell an item.
When establishing a presence on the platform, you must choose a business account and not a personal account. Ensure you go through the latest seller policies, so you don't break any rules.
Decide What to Sell
Once you have created an account on eBay, you must decide what you are willing to sell on the platform. Though the website focuses on auctions, stores operate on fixed-price sales where merchandise is offered to buyers from the entire stock you hold.
As each store shares the inventory in a place, it is important to stay focused. You should choose the type of products you want to offer at the store and stick to them.
If you already have an online or offline store, you can start selling these items online. Otherwise, you can focus on any one category.
For example, if you choose to sell 'glassware,' you can always expand the line to decorative items and kitchenware.
However, if you start selling something like bedsheets, the differing nature of the products would confuse the buyers and make a wrong impression about your business in their minds. If it looks like you are not well-established in the category of products, buyers are likely to move to another store where they feel more secure. If you stick to a category, it will demonstrate your expertise in the field.
You need not decide on a restriction for your eBay business. You can sell any number of items in a category using your imagination and skills.
Moreover, if you sell what you like, your audience will easily understand that you are passionate about your offerings and put more trust in you. And, there is always the 'Trending on eBay' page you can check to find out what is hot at the moment and get an idea of what you should sell in your store.
Step 2: Become Eligible for Opening a Store
Once you have registered for an account with eBay, you can start selling your products to get your business going. However, it is recommended that you wait for 3-6 months before opening your eBay store and gain sufficient experience.
During this time, you can get a good idea of the platform's buying and selling processes and eliminate limitations and rules that apply to new sellers. During these months, you also get some reviews and feedback from buyers.
The first thing you should consider is that your business generates enough sales per month to be worth opening an eBay store.
If you can successfully make $500 – $800 in the first 2-3 months, having a store can save you money on fees you can use to stock up your items.
Sellers should have a minimum of 25 active listings at any time. Ensure you post enough listings and manage the inventory corresponding to these listings.
Another requirement for opening a store on eBay is to have a payment method available. The company needs this to be able to charge you for selling on the platform.
You also require a verified PayPal account because most buyers prefer this method of payment. You are generally asked to provide details of your bank account and a credit card before opening a store.
Step 3: Select the Perfect Store Subscription
Once you have decided what you want to sell on your eBay store, the next consideration is how much you are willing to sell.
Based on how big your sales volume and customer base are, you can choose a subscription plan from the options available on the platform. Subscription is the main difference between simply listing on the marketplace and running a store. Once you subscribe, you don't pay charges per listing.
Without a store subscription, you pay selling fees ranging from $0.05 to $0.3 per item and the final value fee, which is charged at 10% of the total price of the sale.
Moreover, you can only list 50 items for free every month without a subscription, which may not be enough to establish a serious business on the platform.
Selecting a plan means you get rid of paying individual listing fees and pay just a flat fee for several listings. The more you list on the site, the more you save on these charges.
eBay store subscriptions are divided into three basic categories:
Basic: A monthly fee of about $25 for 250 fixed-price listings with an insertion fee of 20 cents and 250 auction-style listings with 25 cents insertion fee. This subscription also gives you 5000 promotional emails every month. This package is suitable for sellers who are new to the platform and want an affordable way to start selling online.
Premium: For $75 per month, this subscription gives 1000 fixed-price listings at 10 cent insertion charge and 500 auction listings for an insertion fee of 15 cents. The number of promotional emails is increased to 7500 for this package. This is a more comprehensive package for small to medium-sized sellers interested in growing their online business.
Anchor: This subscription offers a lot more and costs $350 per month. You get 1000 fixed-price and auction listings each and 1000 marketing emails. Though expensive, this is a cost-effective plan for higher-volume sellers looking for maximum exposure on the platform.
eBay recently announced a 'Starter' plan that costs about $8 per month, which suits sellers looking to get started on this marketplace.
Step 4: Name and Design your Store
Once you have chosen the package for your store, the next step is to design it. This is your chance to stand out in the marketplace, and you can do it in several ways.
The site offers headers, image options, and interactive features to help you design your eBay store in a visually appealing, user-friendly way. It is important to create something inviting to new buyers and inspires your customers to keep returning for more.
Select the Store Name
The name you choose for your eBay store ultimately becomes your URL on the website so ensure it is well-thought-of. Moreover, when selecting your store name, think about how users can find the store or your products on the search engine.
Don't forget to optimize the name and product descriptions for Google and other search engines. While eBay products are often listed on the top of search results on Google, users won't find you if your store has an irrelevant name.
Try to be precise rather than cool or unique when picking a store name. Use 'Men's Clothing & Accessories' over 'Ebby's Belts & Shoes,' for example.
A name that reflects the category and product types will likely drive more traffic to the store. Choose a name that naturally describes what you are selling and complete it with a logo and social media links.
Add Store Categories
A big part of setting up your eBay store is loading it with products that shoppers desire. Though some successful eBay businesses have become established for selling collectibles and high-quality day-to-day items, this is rare. You are more likely to appear on search results and get repeat orders if you become known for something specific.
Try to find out what your store could specialize in and build the brand around the category. The best thing about eBay is that everything is here, whether sourced from wholesalers or homemade, from daily use essentials to the rarest of items and much more.
Whatever products you decide to sell, the key is to make the store robust-looking. Get 25 or more items to feature on the store and use your creativity. Use the categories function to organize your store.
Classify the products into different categories to make it easy for the site to show your items in search results. With categories, buyers can find your store conveniently and browse your offerings quickly.
List the Products
The purpose of opening an eBay store is to sell products. To do this, you should first find the products that interest buyers and then present them in a way that makes them appealing.
Make sure each of your listings is complete and includes as much detail as available in the form of descriptions, images, and keywords. Don't forget to add keywords to descriptions so that users looking for a specific item can come across your store from search engines.
Here are some of the most critical aspects of product listings you should focus on:
Title: Rather than being cool or humorous, try to have product titles with keywords that buyers would type into the search box when they want to buy this product. These are the words that help make your products discoverable.
Pictures: Your camera is the best tool for visually appealing listings. Pictures are the most important aspect when it comes to selling on eBay. They also convey how serious and professional you are about your business. Each listing allows adding up to 12 pictures. Make sure you use as many as possible to give the shoppers a complete idea of the product.
As buyers cannot hold, see or touch the item in person, you should include pictures from different angles to make it easy for them to understand the product. Capture all the details and features of the product in different images.
Photos also help get an idea of the size and color of the item. Consider placing the item next to something familiar to show how big or small it is. Make sure the image format and dimensions are supported on the platform.
Description: Your listing should also include information like dimensions, size, brand, material, history, year, and any other relevant details about the product. A good description outlines how the item benefits the shopper and clarifies what problems it solves in the buyer's life. If you are selling an old item with imperfections, highlight them in the pictures and description.
Price: You can either list your product under the 'Buy It Now' option or list it for auction. Both ways need a price to sell.
Design the Homepage
When it comes to making your eBay store appealing, the design of the homepage is as important as the products themselves. You can easily convey the value and brand to your shoppers with an attractive custom homepage design. It should be viewed as your store's front window and designed in a way that compels the users to stop and take a look.
Many sellers don't spend time and effort dressing up the storefront. However, taking some time to design the homepage to reflect the brand is a great way to stand out in the marketplace. A beautiful, professional design of the store page adds to the look of your listings.
It conveys a message that you believe in creating a quality shopping experience. This further helps bring in trust, loyalty, and interest from potential customers.
Here are some of the most useful tools eBay offers for homepage design:
Billboard Image: The big customizable banner appears on the top of your page and displays the store in big and bold letters. Billboard image is what shoppers view first as they land at your store. This image should be attractive and communicate the essence of your business and brand. You can include in your billboard artwork a photo or a set of pictures describing what you sell, a mix of artwork and pictures, key messages, or promotional terms like "Free Shipping." Use your creativity to develop a banner that meets the size requirements set by eBay.
Logo: Your eBay store homepage has a dedicated space where you can import the logo, so consider having one. It can be anything, your photo, the store's name, or a photo. The only requirement is that it should align with the brand identity. It can be as simple or as fancy as you would like it to be.
Description: The most important part of your homepage, the description tells the shoppers what you offer and what makes your business special. Try to explain why somebody should buy from you. Make sure you keep it simple, short, and concise.
Set Featured Items
The homepage of your eBay store offers a customizable 'Featured Items' functionality to let you select what products people should see when they arrive at your store.
You can keep changing the items as and when you wish to maintain a fresh look for your store, motivate people to buy what you want to sell fast, or highlight newly added items.
Step 5: Declare your Shipping and Return Policies
Your business policies are important in communication with buyers because you are not dealing with them in real-time. This is why it is critical to decide on the shipping and return policies and define them clearly.
You should research well before outlining your shipping policies because sometimes the cost for heavy items can vary greatly. There are different opinions when deciding whether to separate shipping costs or include them in the price. Most people are interested in free shipping, so it would be sensible to include the shipping cost in the price.
Regarding returns, a seller is automatically enrolled in eBay's return program. eBay prioritizes user experience and covers buyers under a 'money-back guarantee' in case of damage or missing items.
As a good seller, you should take care of this and not let the company intervene. Try quickly handling a customer's dissatisfaction and concern without the site's help.
A good shipping strategy should also be in place when selling on eBay. You might have to spend a lot of time on packaging and shipping products to customers, particularly if they are overseas.
Make sure you respond instantly to any new order because failing to do so can bring negative customer feedback, affecting your overall credibility in the marketplace. Collaborating with logistics companies and discussing shipping times and fees is sensible.
Step 6: Promote your eBay Store
Though most customers on eBay will be new shoppers looking for specific things, the most important traffic is customers who come again.
Getting repeated business demands that you think beyond your eBay store homepage. One of the most effective tools to boost sales is email lists. Building an email list to send out newsletters is crucial to getting repeat business.
Email Lists
Your customers are interested in learning about new offerings and deals as you introduce them. Based on the subscription plan selected, you can use the email marketing features of the website to benefit from this powerful marketing tool.
A Basic package allows sending up to 5,000 promotional emails every month. At the same time, the Anchor subscription lets you send up to 10,000 newsletters.
Shoppers on eBay can sign up for your newsletters by clicking on 'sign up for store newsletter' on your store's homepage or adding you to their list of sellers.
Many successful eBay businesses use email marketing to promote the store and products and help inform buyers of new listings. Keeping in touch with customers through email marketing reminds them of your presence and availability whenever they need to buy again.
You can find email marketing tools like templates on eBay to create the perfect newsletters for effective results.
An email generally contains the following components:
Subject: It is the first thing the receivers see if your email does not go into their spam box. Try to keep the subject short, simple, and eye-catching
Header: This is the top part of the email message and should be something impressive like "buy one get one free"
Message: Aim to keep the tone of the message friendly yet professional and let the readers know what you are offering and why they should purchase from your store
Item Display: This part of the message lets you highlight a few products you want to push or are already popular, maybe new arrivals or at a discount. The item pictures appear at the top in large size
Item List: eBay newsletter can contain up to 50 items to let buyers browse the products right from their mailbox
Feedback: The email gives you the option to link to the seller's feedback. High ratings and good reviews generally help customers decide between sellers. So, don't forget to include the link if you have positive ratings
Social Media
Another important tool for marketing your eBay store is social media. You can consider opening accounts on Facebook, Instagram, and Twitter for your eBay store and keep updating the content regularly.
You can leverage the power of these social media channels to drive more potential customers to your business on eBay. Use different strategies to keep the audience engaged and connected with you. Update your followers about your products and offers on these channels and share updates to win their trust.
Optimize Listings
Buyers generally enter keywords into the search functionality to look for products they want. eBay always tries to help users find products that fit their search criteria, making it easy to obtain exactly what they want.
If you include relevant keywords and phrases, your listing has an increased chance of appearing when buyers search for the products you are selling.
Include keyword types like brand, model, color, description, size, and others in the product titles would ensure your listings appear on the search results.
Moreover, you should include relevant information in the description by taking the time to understand what users need to know about the product. Use bullet points to describe the product features instead of paragraphs.
You aim to get your products on search results and provide useful information about the product when customers click on the listing.
Offer Competitive Prices and Service
Being a big marketplace, eBay has several sellers offering the same product at different prices. Though buyers consider many factors before purchasing, offering a competitive price can give you an edge.
Another important consideration is the shipping cost. Most buyers like to avail of free shipping these days. So incorporate shipping charges in the product price to appeal to buyers. You can even offer expedited shipping options to get more sales.
Create Mobile-Friendly Listings
A large portion of all online shopping experiences involves using a mobile device. If you can enhance convenience for mobile users on eBay, they will likely choose you over others.
Optimize the product descriptions to be easy to read on mobile screens. Keep the language and format straightforward. Make sure you don't use any fonts or colors that are difficult to read. Also, avoid using big photos that can slow down the store's loading time.
How to stand out on eBay
You have selected your products to sell on this marketplace, optimized the listings, and started selling to buyers. You are now an official eBay seller.
Here are some more tools that you can use to boost sales and grow as a business on this platform.
Customized Store
eBay gives its store subscribers easy access to useful tools that help distinguish the products. An effective way to elevate the brand is to customize the profile.
If you opt to open an eBay store, you can enjoy increased search visibility, lower fees, and control over eBay's store pages.
Branded Experience
Consider offering a branded experience to customers to build trust and ensure repeat business in the marketplace.
To become a successful eBay seller, follow practices like making minimum cancels, delivering promptly, investing in branded shipping supplies, asking for honest reviews, and delivering a clean and organized experience.
Promoted Listings
Promoting listings improves the position of the listing to drive more clicks. eBay offers tools to help sellers make sure their products get noticed by more and more people.
Sellers only pay for a product when it is sold. You also get access to other tracking tools to adjust marketing tactics and maximize sales.
Promotions Manager
This tool helps create amazing offers that clear inventory and boost sales. You can use the promotions manager to create shipping discounts, Buy One, Get One free (BOGO) offers, discounts based on size, sales events, and other offers.
Guaranteed Delivery
eBay offers a guaranteed delivery program that provides rapid guaranteed delivery to shoppers. You should provide same-day or single-day delivery of products to be eligible for this program.
You can benefit from increased visibility and sales on the platform if you are eligible for this program.
Global Shipping
EBay's global shipping program is a great way to showcase the products to buyers from different countries. If you use this service, you don't need to worry about any logistics involved.
When a product order comes from another country, the seller needs to ship the package to the global shipping center, and the professionals take care of the rest.
You can opt for this program and include it in the shipping policy to ensure your listed items can be easily delivered to shoppers in other countries.
Final Thoughts
eBay, one of the world's oldest and most well-known ecommerce platforms, continues to play a significant role in the online marketplace.
The benefit of eBay is that its audience is so vast that it becomes impossible to refuse. Additionally, cheaper selling fees and auction-style selling ensure that you may sell your things at a lesser cost while maximizing your profit.
Also, do not overlook the storefront option that eBay provides. It allows you to establish yourself as a brand on eBay and exponentially increases customer confidence.
While selling on eBay may be challenging, particularly for those new to online selling, by knowing the platform's nuances, potential sellers may use eBay's brand authority and selling possibilities to establish a successful eBay business.