eBay Business Models That Make Money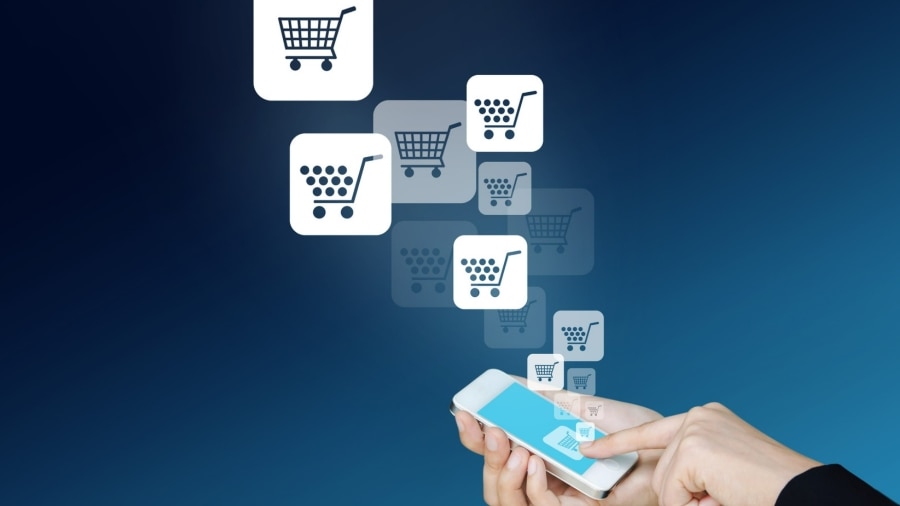 Many budding entrepreneurs begin selling online by selling on eBay. Even if you're an established business, selling on eBay can provide your business with an additional revenue stream and a varied customer base. If you're considering selling on eBay, there are several business models you can adopt.
Below, we explore six of the best eBay business models and provide an overview of the advantages and disadvantages of each one.
6 of the Best eBay Business Models to make money online
Having a strategy for how you will sell your products on eBay is vital. We've assembled 6 of the best eBay business models that have worked best for the leading eBay sellers.
Reselling
The basic eBay business model is online reselling. Reselling goes like this:
Find suppliers, manufacturers, or wholesalers, and purchase products from them in bulk at a discounted price.
Resell these items on eBay at your desired price but ensure that the price is competitive.
Try to purchase products at a low price and get as many discounts as possible. This eBay business strategy can help you generate more profits.
This model involves a significant risk because you invest a lot upfront. Moreover, there is always a risk of losing money if the inventory isn't sold. In contrast, selling your items consistently and at a reasonable price becomes an excellent and reliable revenue stream.
RELATED: 10 Crucial Tips for eBay Trading
Dropshipping
An online reselling idea can put you on the back foot because of the risk of losing money. If that's the case, then consider this eBay business model. This business model works like this:
Find a Dropshipping supplier and negotiate on a price per item. Here, you don't have to buy items in bulk.
Check Dropshipping eligible items on eBay and list your items.
When someone visits your eBay listing and purchases a product from you, you get that money and pay it to your supplier. The supplier will ship the item directly to the customer instead of you.
This is the best eBay business model because there is no chance of losing money on unsold items. Moreover, you don't have to do anything about storage and shipping. This entire business model will be managed through a computer, laptop, or mobile.
RELATED: Dropshipping for Beginners: Your Common Questions Answered
The biggest disadvantage of dropshipping on eBay is high competition. Plenty of sellers are already following this eBay business strategy. They have been in this business for a long time, have lower costs, and can afford to lower their prices. To compete, you must be innovative and do something unique to beat them to get a start in this business model.
Retail Arbitrage
You might have looked at some items on eBay, old-school auction, pawnshop, or yard sale, and you started thinking that I can sell these items at three times more price than this one. If yes, it's retail arbitrage.
This eBay business model is simple and works like this:
You have to do some research to find something that is available at a low price. There can be many reasons if the seller is selling items at a low price, such as the seller might be unaware of the item's actual worth or want to get rid of them. There is a possibility that the sellers might have failed to market their product properly.
You can create an attractive listing on eBay, sell those items at a good price, and generate profit.
This eBay business strategy is ideal if you're a talented bargain hunter. You can succeed when dealing with big-ticket items like electronics and used vehicles.
The drawbacks of this business model are a high-level risk, and you must research continuously to find new items for selling. Some people who believe in morality feel it's unethical to purchase products at less than their value and sell them at great profit margins.
RELATED: Tips for Pricing Items on eBay
Wholesaling
Some people feel you can be successful on eBay by being a retailer, but it's wrong. Some retailers list their products on eBay themselves and enjoy the benefits of extensive buyer protection. They want to get rid of the risks involved in purchasing from Alibaba. It tightens the profit margins, but security is more important for some retailers than profit margins.
When you follow this eBay business strategy, the model works like this:
You have to find suppliers or manufacturers willing to sell items in large quantities at an extremely low price.
After purchasing from manufacturers, you break or divide these items into lots of a minimum of 4 items and a maximum of 1000 items. After that, you sell them to consumers and retailers at a low price.
In this model, you don't have to pick and pack. Moreover, you don't have to deal with buyers. Like the above eBay business models, this strategy also has some drawbacks.
The main disadvantage is the large upfront expense. If you want to get products at a competitive price from the manufacturer, you might have to pay $10,000 per shipment. By doing this, you put your inventory at risk. Moreover, many manufacturers refuse to work with new sellers because of a lack of proven and established business.
RELATED: 10 Global B2B Wholesale Marketplace Platforms to grow your Business
These disadvantages make this eBay business model inappropriate for new eBay sellers. In contrast, it's the best business strategy for expert business people.
Liquidation/Surplus
Similar to retail arbitrage, liquidation/surplus entails:
When organizations or retailers fail to sell their stock, you can find some of their useful stocks at a fairly low price to help them get rid of their surplus items.
You pick items that are worth selling on eBay, and you list them on eBay.
It is a labor-intensive and risky approach. It's a time-consuming business model because you have to spend lots of days sorting each lot. Moreover, it takes time to take photos of valuable items and list them on eBay.
Finding a reliable and valuable supply of goods can be time-consuming. Unless you get a special deal from a fashion retailer, you always have to hunt for more.
Indeed, it's a time-consuming business model, but it's the most profitable eBay business model. You have to learn the art of converting someone's trash into another's a treasure. By doing this, you can create a rocking business on eBay.
Deep Niche
As the name indicates, you have to find a small market of dedicated buyers. Moreover, you have to cater to them according to their tastes. You can be successful if you have a deep knowledge of this subject. It can be best to convert your previous work experience or hobby into a profitable eBay business. Deep niche works like this:
Try to find something in which you're an expert
Check the demand for those items on eBay and determine if it's worth selling them on it.
You can source these products and sell them on eBay.
Ensure that the items you're trying to sell are high-quality, and let your customers know that you understand what quality customer means. Customers often read reviews before purchasing such bad reviews can take your business down.
In this business model, you have to be real. You're part of this eBay business model, so know the audience inside and out. This business model also has some risks and disadvantages.
RELATED: How to identify a profitable Niche in 5 easy steps
Supplies can get scarce even for a serious collector, and it becomes difficult to find enough items for a business. There can be a big gap between supply and demand.
Moreover, only a few other sellers know this business model, so there won't be any competition. You can easily have a steady profit stream for the lifetime of your business.
Next Steps: Identifying an eBay Business Model
There are several eBay business models, and many sellers use one, or a combination, of the eBay business models explored above.
RELATED: Selling on Etsy vs. eBay vs. Amazon: Which is the Best Online Marketplace?
When adopting an eBay business model, identify which best fits with your existing business model, particularly in the early stages. This approach will help keep your costs low and allow you to integrate your eBay business easily with your business.
Once established, feel free to adapt or combine your eBay business model with others.