5 Ways small business owners can increase traffic to their websites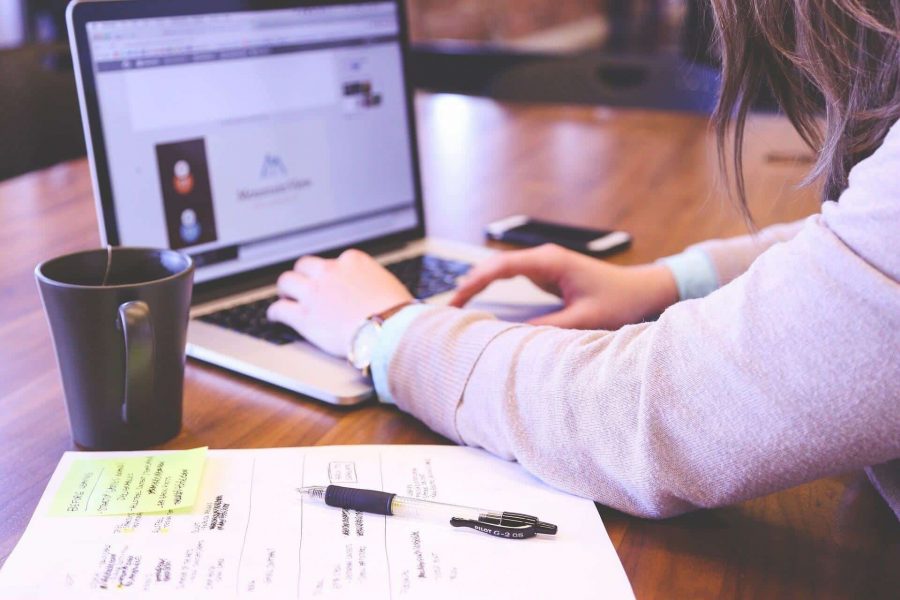 For any business, let alone a small business, a website is a must-have in a digitally connected world. Small and medium businesses must employ up-to-date strategies to increase the traffic to their websites by distinguishing themselves from the crowd.
Most consumers tend to research online before physically visiting a store. Consequently, even if you do not have an E-Commerce enabled website, merely improving the traffic, your website can increase the footfall to your store.  In simple terms, a web presence with increased traffic equals increased revenues.
If your small business has a website, or you are planning to launch a website, you should aim for your website to be distinct, easy-to-read, focused and unique.
The five essential tips below that will maximise your website's potential to draw in visitors:
1. User-friendly web design
Having no website is far better than having a poorly constructed website.
Poorly constructed websites leave the user confused and incapable of locating the information they require. This will leave a negative impression in the minds of the user.  Consequently, they are unlikely to physically visit your store,  make an online purchase, or even revisit your website.
Similarly, users will skip websites that are filled top-to-bottom with text or do not have an attractively designed interface.  Remember, "less is more".
We recommend that every small business owner should have essential website design skills.  For more advanced sites, we suggest the services of an experienced web designer. A good web designer will also ensure your website is optimised for viewing on both mobile and desktop devices, something which helps increase traffic to your website.
Try to consider the type of website your customer would want and what you want to achieve from your website. For inspiration, visiting one of the many website template sites may give initial thoughts as to the 'look and feel' for your website and provide some seed ideas.
Sites such as Fiverr, are a useful resource for small business owners.  Here you can find graphic artists, programmers, and website designers who can translate your website vision into reality.
2. Fresh content
Many small businesses develop a website, and with an initial increase in traffic, obtain some new visitors.  However, they leave their website idle, which, since the website hasn't remained up-to-date with the latest trends, sees its traffic gradually decrease.
By posting regularly on your website and blog, you will keep visitors engaged with fresh content. While posting, keep in mind that the content is highly relevant to your business.
When posting content, try to see from a user's perspective and try not to oversell.  Instead, try to focus on the virtues of your small business.
Maybe you can write about the history or ethos of your company, how your business got started, customer case studies, any charitable work your business has undertaken, etc.
Try to provide information that the user will find exciting and will influence their decision in doing business with you.
3. Clear niche and focused keywords
When someone types a search term in their browser, the search engine shows them the most relevant results. These search terms vary between individuals, but some search terms are more common than others.  These search terms are also known as keywords and are, well, key in increasing traffic to your website.
Maximising your website to appear in the search engine's results "naturally" for a particular keyword or search terms is known as search engine optimisation (SEO).
Try to focus on niche keywords as these are targeted and offer better value for money.
For example, a furniture store may wish to rank for beds. However, this could include pet beds, flower beds, bunk beds, sofa beds, etc.  Targeting a niche and focused keyword, such as "four-poster beds" or "divan beds" will provide more targeted results, thereby increasing the traffic to your website.
Since a user searching for one of the focused search terms is more likely to be farther along their decision process, rather than just browsing, they are more likely to click through to your site if they see your website in the search engine results.
Using this strategy, you can get yourself listed with multiple search engines such as Google, Yahoo, and Bing.
4. Promote your website on social media platforms
Before promoting your website on any platform, and there are many, you have to understand the demographics of your desired audience.
You will need to do some research and categorise your audience according to their age groups, their needs, or interests.  If you have an existing website, Google tools can help you do this.
Once you understand the demographics of your desired audience, you put together a social media marketing strategy.
Promoting your small business on social media platforms will further increase the traffic to your website.
5. Guest blogs
Guest blogging is ideal for small businesses, particularly those in niche industries, as it allows an SME to build authority in their industry.
Guest blogging is a great way to build your online brand presence and authority.  The aim is to find a website whose audience will be interested in your brand and business, and then create an exceptional piece of content for that website.
Try blogging for another website in a related industry.  For example, a bed retailer may want to blog for a website specialising in bedding.
This will be helpful to you in two ways;  firstly, you will be able to increase your organic traffic as your blog will link back to your own website, and secondly, you will raise awareness of your brand.
The first step in this process is to identify suitable websites to guest blog on.  The website should already have a considerable amount of traffic and social shares – after all, your goal is to increase traffic to your website.
Guest blogging is a great way to gain brand exposure and build authority blog in your niche.  Remember, this is not about building backlinks to your website – this is about improving your brand's presence and authority online, which together will increase the traffic to your website.