Online Payment Options for Small & Medium Businesses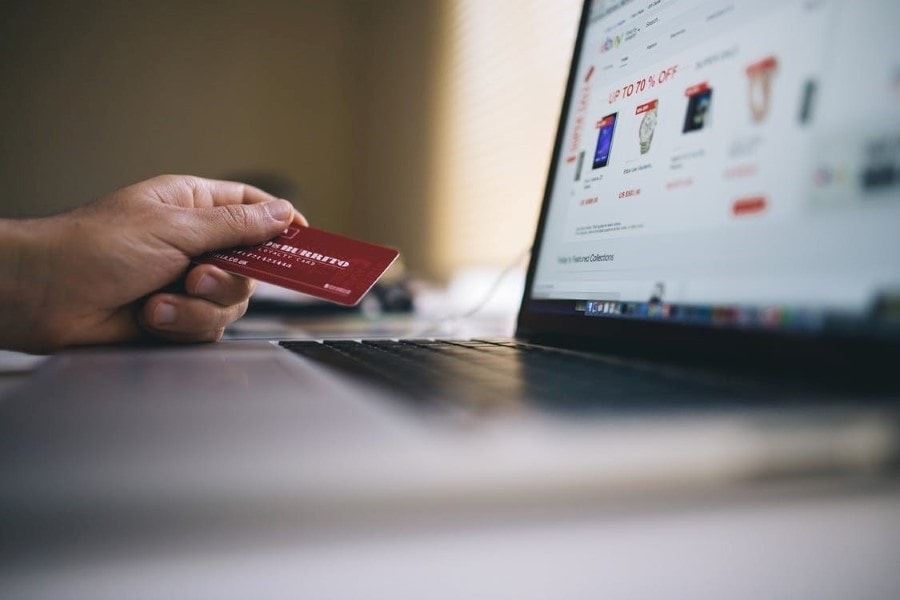 For many SMBs, taking online payments is crucial, and as your business grows, you may wish to expand your payment options. Clients will have to expect this service, and it will aid you in the cash flow a lot. It is easy to take in cheques or invoices for online sales or properly process different payments in the most traditional method.
However, since many buyers use the internet for fast service, most sales transactions are paid with credit and debit cards. You have to arrange special banking arrangements to take in online cards.
As your company's online presence grows, you may want to consider expanding your customer payment options. When deciding which options to provide, it is essential to understand some terms and how your business can use these payment methods.
Why offer Multiple Online Payment options?
What is the point of having an eCommerce site if you can't accept online payments from a particular customer?
Shopping cart abandonment is a key issue for any eCommerce business and one of the reasons to expand the range of online payment methods your offer your customers.
Customers prefer a payment method that is convenient for them. If a particular digital payment method is unavailable, they will abandon their shopping cart and purchase from another vendor.
Enabling multiple payment methods improves the customer experience and helps increase online purchase orders. Even if your customers do not all have the same preferences regarding payment methods, you must provide them with alternatives to increase your sales.
The majority of payment methods are simple to integrate and use. Customers prefer a digital experience throughout their shopping experience, and providing digital payment methods will undoubtedly increase your conversion rate.
RELATED: Conversion Rate Optimization (CRO) tips to Drive Growth
As a small or medium business, the more online payment options you offer, the more chances you have of achieving a sale.
There are numerous online payment methods to choose from. However, before deciding, you must understand your business needs, how each option works, and how it will benefit you.
Taking Online Payments
Unless you opt for an all-in-one payment processor, the conventional method of taking payments online is using a merchant account and a payment gateway.
Acquiring banks process online payments, and businesses can open an internet merchant account (IMA) with them.
Internet Merchant Accounts
The benefit of obtaining an internet merchant account from a third-party merchant account provider is that most do not require any security deposits and are quick to set up. They are also frequently bundled with e-commerce focused add-ons that include the internet gateway necessary for processing credit cards online (web point-of-sale) and a shopping cart.
Fees for third-party merchant accounts may be higher. Discount fees, in particular, are typically higher than if you had established your internet merchant accounts through a bank.
Fees you may encounter include:
application & setup fees, monthly fees, per-transaction fees, and monthly minimums.
non-qualified charges
Fees for crossing borders
Chargebacks on terminal fees
You must also purchase the internet gateway service wherever you get your internet merchant account. The gateway authorizes credit cards in real-time, verifying the information.
The acquiring banks have stringent requirements, and even the bank you use for your business current account may refuse you. There are also other IMA providers that you can find online.
Once the IMA is in place, secure socket layer (SSL) technology is used to encrypt transaction data and send the necessary customer and card information to the acquiring bank to authorize the purchase.
Therefore, you should ensure that any web hosting solution you are considering supports the SSL protocol.
Payment Gateways
A payment gateway establishes a connection between your website and one or more processor networks, similar to the point of sale (POS) or payment card machines used in retail shops.
A payment gateway allows your customer to submit their credit card information and then notifies you if the cardholder's bank has approved the payment.
In most cases, a payment gateway is connected to customer-facing transactions via your website's shopping cart.
RELATED: Payment Gateways: Understanding how payment gateways work
Once a customer completes the transaction, the data is encrypted and transmitted to the payment gateway, forwarding it to your card processor. Your card processor then forwards it to the customer's card provider to credit or debit their account.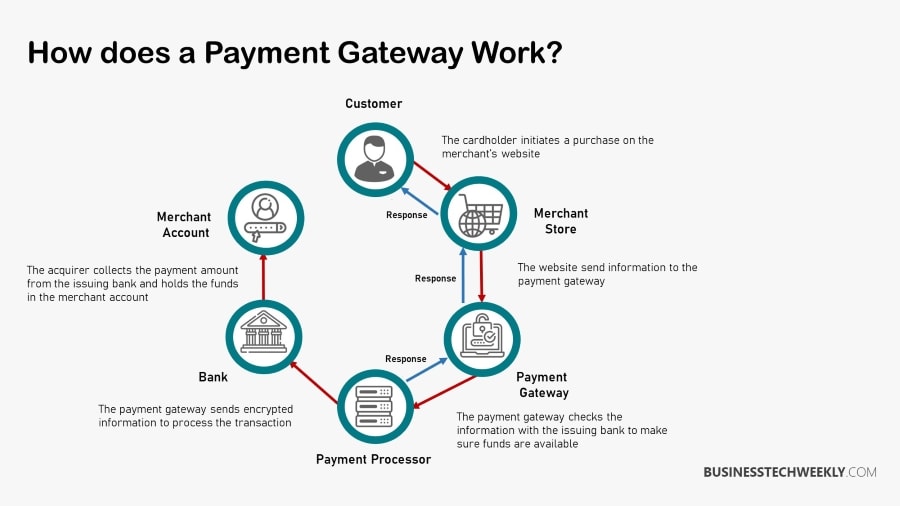 Accepting Online Payments: Options for Small & Medium Businesses
Offering your customers several payment options opens up more opportunities to pay in the way they are most comfortable with, giving them more incentive to become (or remain) a part of your loyal customer base.
Credit/Debit card payments
Debit and Credit card payments are among the most widely used and popular methods of payment for goods and services purchased online.
Credit cards are popular and secure. The customer only needs to enter the card number, expiry date, and CVV, which was added as a precautionary measure. By comparing customer information and the CVV number, the CVV aids in detecting fraud.
Customers who shop online within their financial constraints are more likely to use debit cards. The primary distinction between credit and debit cards is that one can only pay with money already in their bank account with a debit card. In contrast, the spent amount is billed with a credit card, making payments at the end of the billing period.
To accept credit and debit cards, you must have an internet merchant account (IMA) to allow payment card processing on your website (MasterCard, Visa, American Express, and Discover).
An exception to this is all-in-one processors, which we will cover later in this article.
Virtual Terminals
Virtualization (the migration of physical devices to cloud-based platforms) has increased the number of online payment options. Virtual terminals and payment gateways are newer payment technologies that enable multiple methods and devices to be used for purchasing.
Virtual terminal technology has been integrated into most card processing providers' service offerings. A virtual terminal is a way of accepting credit and debit card payments without having the card on hand.
Virtual terminals are typically web-based software programmes linked to the accounts that allow you and your customers to conduct transactions.
You enter your customer's billing information, credit card number, expiration date, and security code, and the transaction should be completed safely.
Apple, Google, and Samsung Pay
Apple, Google, and Samsung provide payment options via devices that run their operating systems. Most credit and debit card providers can be linked to payment methods on iPhones and Android phones.
A contactless payment reader is a device that accepts connections from your customers' devices and initiates the transaction.
All-in-one payment processors
PayPal offers an all-in-one online payment solution that does not necessitate the use of a merchant account. With the Website Payments Standard programme, you can accept Visa, MasterCard, Discover, and American Express credit card payments, all with no monthly, setup, or cancellation fees.
PayPal is the most popular provider in this sector, but others, such as Dwolla and WePay, are constantly emerging.
You'll need to stay in touch with your customers to ensure that you accept the methods they prefer
Offline Payment Options
Some potential customers aren't comfortable with online options or prefer to speak with a live person. If you want to monetize your website entirely, you must also provide these people with payment options.
Including a toll-free number or an order form that customers can complete and email or mail if they prefer will help ensure customers can complete transactions using an offline payment option.
Cryptocurrencies
While not as popular as other options, cryptocurrencies are rapidly gaining popularity as a convenient payment method, particularly among younger buyers.
RELATED: How to accept Bitcoin Payments
The More Payment Options, the Better
Sales are vital to ensure your online business is a success, and you should aim to provide as many payment options as possible.
Combining all available options will help you keep customers on your e-commerce site or in your store because they can pay how they want. If you don't provide a service that allows someone to pay their way, you risk losing that customer.