5 Crucial Tips for Saving Money on eBay Shipping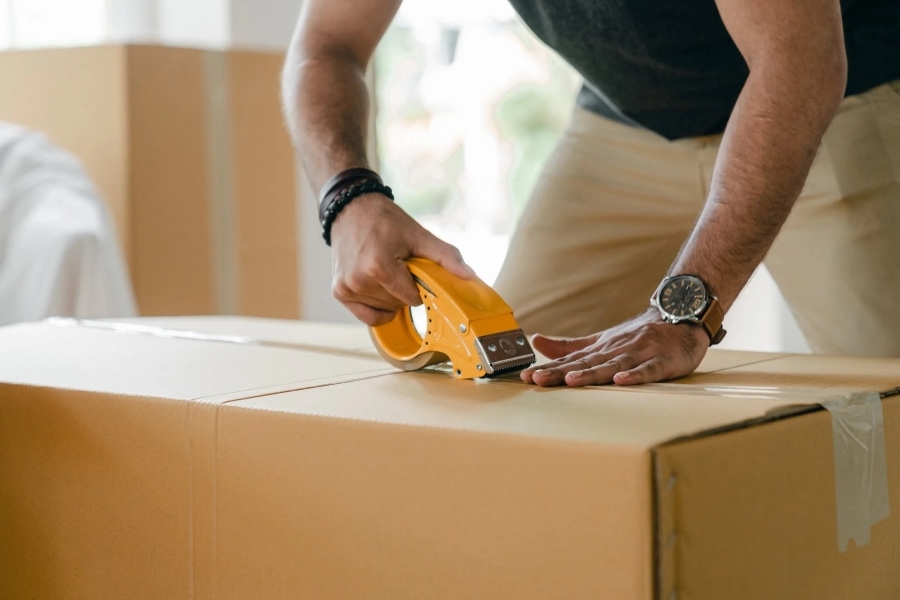 eBay shipping has an impact not just on your bottom line but also on consumer loyalty and brand reputation. Customers consider shipping alternatives equally as pricing when shopping on eBay, frustrating many sellers looking for ways to save money on eBay shipping.
Although shipping costs depend on several factors, they can quickly spiral out of control if you're not careful, impacting your profits. Below, we present five crucial tips that will save you money on your eBay shipping costs.
Top 3 Shipping options eBay customers want from Sellers
There was a time when the option of free shipping was considered a luxury. However, due to competition, nearly all sellers are now offering it.
However, before delving into how you can save money on your eBay shipping costs, let's understand the most critical shipping options that influence their purchasing decision from a consumer's perspective.
1. Free shipping
Undoubtedly, free shipping is at the top and is the most crucial factor when comparing products and sellers. This is not only true for eBay but other ecommerce platforms.
Customers are frequently irritated when retailers do not offer free shipping, given the success of Amazon Prime and the frequency of free shipping on other online stores. That isn't just our assumption; eBay issued an official statement saying, "Free shipping isn't a nice-to-have. It's virtually a must-have at this point."
Remember that free shipping is displayed on the product's thumbnail, so browsing shoppers know whether it's available before navigating to the product details page.

Because free delivery delivers so much value to customers, it boosts brand loyalty and reputation. However, selling it requires you to bear the shipping costs yourself, so think about how much you're ready to spend to establish a community of devoted clients.
2. Fast shipping
eBay buyers expect their shipment to be quick and free.
Amazon has once again raised the standard for ecommerce, and eBay is changing to stay competitive. Customers should expect things to arrive within three to five business days, if not sooner.
While the product specifications and your carrier primarily determine delivery speed, the location of the distribution facility also plays a role.
3. Local distribution centers
The closer your distribution centre is to the buyer, the faster the shipping. If you're extending your firm into new geographic areas, you'll need a suitable "HQ" in the area to avoid long shipping periods.
However, it is also a matter of personal preference. Customers with keen eyes can notice the shipping location on each product page, and whether free shipping is offered or not, they will be more likely to buy locally rather than from afar.
5 Tips for Saving on eBay shipping costs
You can follow some other ways of saving money on eBay shipping. There are many different options, such as shipping insurance and combined discounts.
When you successfully follow these tips, you can improve your profits.
1. Weigh items before listing
Once you take photos of the items, immediately pack them to avoid damage. It will help you save time when you want to ship it to the buyer. Moreover, it will help you get an idea of the shipping cost. Before creating a listing, the best way is to wrap the item in protective packaging and use a padded mailer or appropriate box.
If you already have a weighting scale, that's great, but if you don't have one, you can buy one for less than $50. Put your entire package on a digital scale. It will make calculating eBay shipping easy. eBay's Calculated Shipping option is based on the item's dimensions and buyer's location.
2. Always compare shipping prices
Most eBay sellers make the most common mistake because they assume that all companies have the same pricing structures and shipping charges.
Shipping costs can vary according to delivery speed, buyer's location, and shipping costs. When you're a new seller, you need to do experiments to find the right option. When you get experienced, it will become easier for you to choose a shipping company.
3. Make use of shipping company discounts
When sellers use eBay labels, they get significant FedEx and USPS discounts. Moreover, there are both discounted international and domestic shipping. Sellers who complete more than 300 transactions each month can enjoy substantial discounts.
There is no formal process for getting discounts, but sellers can be eligible for eBay discounts when printing FedEx and USPS shipping labels through 'My eBay or Seller Hub'. Sellers can also access UPS discounts, but they must sign up for a UPS account using their eBay ID.
After making a sale, the seller needs to access the UPS account to print shipping labels.
4. Find free or cheap packaging
If you ship many products, packaging material can help you save shipping costs significantly. People after move want to get rid of boxes, bubble wrap, and packing peanuts quickly.
Some people offer it on Facebook or community groups. You can also visit nearby grocery stores for free boxes.
Moreover, you can purchase cheap packing supplies from Amazon. You can purchase packing tape and other supplies from these resources at a reasonable price. Some shipping companies like UPS offer free shipping supplies for customers. Stores like U-Haul charge massive amounts for packaging supplies, so stay away from such stores.
Whatever methods you choose, ensure that it fits the material. Ensure that boxes are clean and sturdy. Fillers can help prevent item damage, so don't ignore them.
If you do a lot of shipping, purchasing a thermal label printer will make printing labels much more effortless. The printer produces 6″ x 4″ UPS and USPS shipping labels. The labels, which can be ordered for free if you have a UPS account, are self-adhesive, so you simply peel them off and stick them on the package.
5. Shipping insurance
It might not look feasible initially, but purchasing extra shipping insurance can help in the long run. eBay's Money Back Guarantee policy can quickly eat all your profit.
Buyers can get a refund when the item doesn't arrive or get a damaged item. Sipping insurance will help sellers deal with these unfortunate situations.
Bonus Tips for reducing your eBay shipping costs
1. Offer combined shipping discounts
As an eBay seller, you can offer combined shipping discounts to buyers in many ways. This discount encourages buyers to purchase more items to help sellers and buyers save money.
You can easily add a shipping discount rule for buyers, and they will automatically get a discount when they purchase multiple items.
2. Don't overcharge for shipping
eBay does not appreciate sellers who charge exorbitant delivery fees. On the other hand, sellers who provide free or low-cost shipping benefit from increased visibility and rating.
With the exception of eBay, it is no secret that free shipping has become a popular decision factor for my online consumers. Some purchasers will actively look for matching listings with the lowest shipping rates.

Before you put in the time and effort to set up a shipping AB test on your website, consider whether testing free or low-cost shipping is worthwhile for your customers. This, like most AB testing, is just common sense:
Expected Lift per Sale: How much do you think free delivery will increase your sales? Because, based on your sector and vertical, you should expect 25-40% benefits.
Impact on Margin: How much will shipping costs cut into your profit margin? Shipping for clothing is usually between $5 and $10. At an average order value (AOV) of $50 – $100, roughly 10% of your revenue or 20% of your net margin. This suggests that you'll need to increase sales by at least 20% to compensate for the margin reduction.
Customer Lifetime Value (LTV): How much is each new customer worth to your business? There is value in apparel, particularly in getting more clients in the door, since getting your garments on more individuals will help the brand name expand. Furthermore, you should have analytics on how frequently new consumers will buy from you again.
Depending on your product, offering free shipping may cost you more. This is mainly for bulkier items sold to buyers in inaccessible areas or far away from you.
While free shipping may be attractive to the buyer, you may want to give this more thought as a seller.
Offering free or reasonable shipping pricing in all listings may not result in immediate savings. However, it is likely to prove more profitable in the longer term by contributing to the total volume sold.
Key Takeaways
Because different items have varied delivery charges, there is no one-size-fits-all solution. However, some points on eBay shipping are universal:
Provide free shipping. Increase product prices if you need to make up the difference
Improve logistics by shipping packages from locations near your popular areas
Estimate shipping expenses as quickly as feasible, especially if you're utilising a third-party logistics provider
The majority of your eBay shipping selections, however, are determined by the circumstances of your business. What kinds of things are you selling, and how do they sell? Do you sell large or little items? Is it heavier or lighter? Customers do they buy in bulk or one at a time?
You can use previous sales data to forecast shipping costs and develop a more precise pricing plan if you're a seasoned eBay seller. Using the eBay shipping calculator will help you eliminate some of the uncertainty.