How to Build a Successful Online Store: 10 Steps to Increase your Online sales Successfully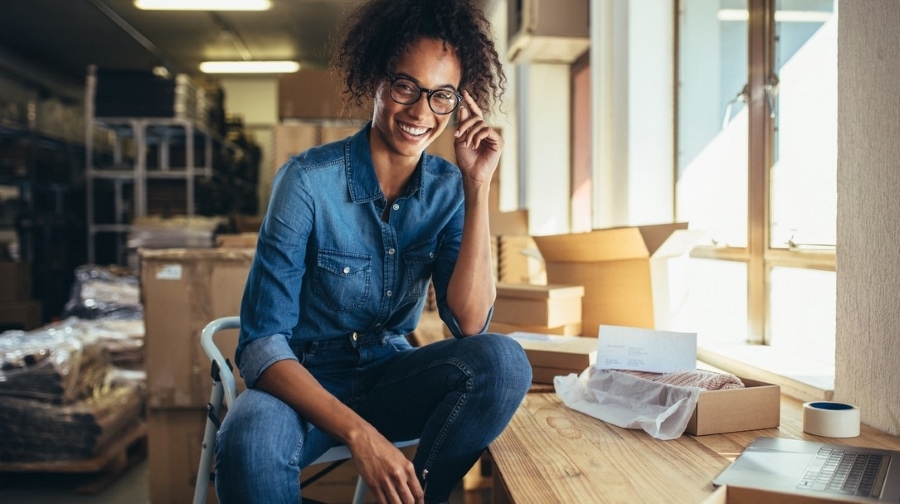 How to Build a Successful Online Store: If you had started your online store ten years ago, you might have to create a primary store, add a few products, get some cheap traffic, and you might have been running a successful online store. Now, things have changed.
It doesn't mean that you can't start an online business today, but the completion has increased significantly. To beat giants like Amazon, you must build a strong marketing strategy and reputation. Below, we share 10 methods to increase your online sales.
10 Ways to Build a Successful Online Store
If you're considering starting your first eCommerce store, have you thought about which strategies you will adopt to succeed? Are you going to add informational value? Can you compete on price? Would you like to focus on building a brand?
If you're unsure which strategy will work best for you, here are 10 strategies you can adopt to establish a successful online eCommerce store.
Build a Brand
Branding is a crucial step toward establishing a successful online store. When developing a brand, you must consider more than just selling items.
Building your brand's reputation will deliver substantial long-term benefits, allowing you to increase customers and sales over time.
RELATED: ECommerce Branding: Growing and Scaling your Ecommerce Brand
You will experience a considerable rise in sales if you use creativity in your advertisements. If, after implementing this method, you are successful in developing a brand, you will dominate your sector.
Teach Your Customers How to Use Your Product
Educating customers on using your product is a fantastic method to increase sales. Customers may be interested in your product but will be unwilling to acquire it if they do not understand how to use it.
You may tackle this issue by making videos or tutorials demonstrating how to use the product and tips and methods for using your product.
Add Value to your Products
Follow this technique if you want to develop a profitable Dropshipping business. It would help if you took unique measures when attempting to market the existing products in your store.
Providing informational value to your clients is the most efficient and effective strategy, primarily when you cannot compete on price.
You prefer a store that is specialized and willing to assist. People search for stores that provide comprehensive information before making a purchase decision. When a business meets all of its needs, it will not conduct a comparison.
Customers respond positively, and you produce more purchases when you present them with additional information up front, regardless of the size of your competitors.
Improve Customer Service
To gain more consumers, you must deliver exceptional customer service. Then, when your clients' demands are addressed, you will acquire consumers naturally.
There are several techniques to improve your customer service. This includes providing a phone number or email address, swiftly responding to all queries and requests, and establishing a list of frequently asked questions (FAQs) that address common concerns. The more you can assist a consumer, the more likely they will return the next time they require a product or service.
Offer Free Products
Offering free things to boost sales is a common practice among web marketers. Free products are frequently distributed to showcase a firm or attract new customers. These free products can also be used as a sales tactic to generate customer interest in your business.
Examples of this strategy include offering sign-up bonuses and loyalty programs. Numerous businesses provide new members with a sum of money for signing up. In addition, loyalty program members are frequently offered rewards, such as free products or discounts on specific items.
Use Social Media
TikTok, Instagram, and Twitter are currently among the most popular social media platforms. Allowing customers to follow you on these platforms enables them to keep informed about your items by allowing them to post comments or reviews. The (hopefully favorable) comment or review will be viewed by people who have read it.
RELATED: How to Create a Successful Social Media Campaign
Social media posts are a terrific method to provide your consumer base with relevant product information and help them get to know your company.
Use SMS Marketing
SMS (short messaging service) marketing is popular since it only requires the recipient's cell phone number. SMS marketing is typically inexpensive and straightforward to adopt for businesses. It is an excellent method for informing your target market of new products and sales.
For instance, you may employ mass texting to alert clients about a specific product's special deal upon its debut. Then, when the buyer responds to your SMS, you can utilize that information to send them more detailed product information.
Use Paid Campaigns and Advertising
Online advertising is a method for acquiring new customers. However, most customers view advertisements as a waste of time, making it crucial to explore successful advertising techniques.
AdWords and PPC (pay-per-click) campaigns are frequently used to promote products. These advertisements utilize keywords to locate prospective purchasers. Then, based on your goods and intended audience, you may select the optimal campaign, such as search engine and social media ads.
RELATED: PPC vs SEO vs SMM vs Email marketing
Compete on Price
Price competition is e-most commerce's common and challenging strategy. Starting a new store with low prices can be disastrous. How do you compete with Amazon and Wal-Mart if you sell cheap, everyday products? Even if you sell at the same price, buyers prefer brands.
The hardest part of developing a successful e-commerce firm is competing on pricing. If you can generate income, the margins will be too tiny, and it will take time to profit.
There are alternative ways to sell cheaply. When you don't need to market much, you can charge less. You can still market low-priced products, but your store must provide value.
We can improve our site's style, content, and technical advice to compete with Amazon. Your knowledge and expertise separate you from top brands.
You may compete on pricing with enormous companies, but don't rely on it alone. If you can incorporate it into other techniques, it's the best alternative.
Manufacture your Own Products
If you assess that you can create some unique products and people will buy them, it's the best way to go. Manufacturing own products provide lots f advantages, such as:
Less Competition – There will be high competition when you sell everyday products. When you sell your manufactured products, you'll be the only one selling such products. So, people will have no option except to buy from you.
Premium Pricing – When you don't have to compete with 200 other stores, you can set prices according to your own demand. In this way, you can sell products at higher prices.
More Savings – If you want more profit margins, the best way is to either manufacture a product or buy it directly from the manufacturer. You need massive financial investment upfront, but the profit gains will be high.
Manufacturing your own products isn't an easy way to start. You'll have to face lots of challenges. If you can do it successfully, there can't be anything better than this strategy.
Final Words
It is simple to start a Dropshipping business, but it takes perseverance to make it profitable. We have attempted to make your life easier by presenting you with four strategies to construct an online business successfully. To be successful in e-commerce, you can employ a single approach or a combination of several. Whatever road you decide to choose is up to you.
No one can prevent you from being a successful dropshipper if you can implement these techniques effectively.