Components of Digital Marketing: What is the importance of PPC, SEO, SMM, and Email marketing?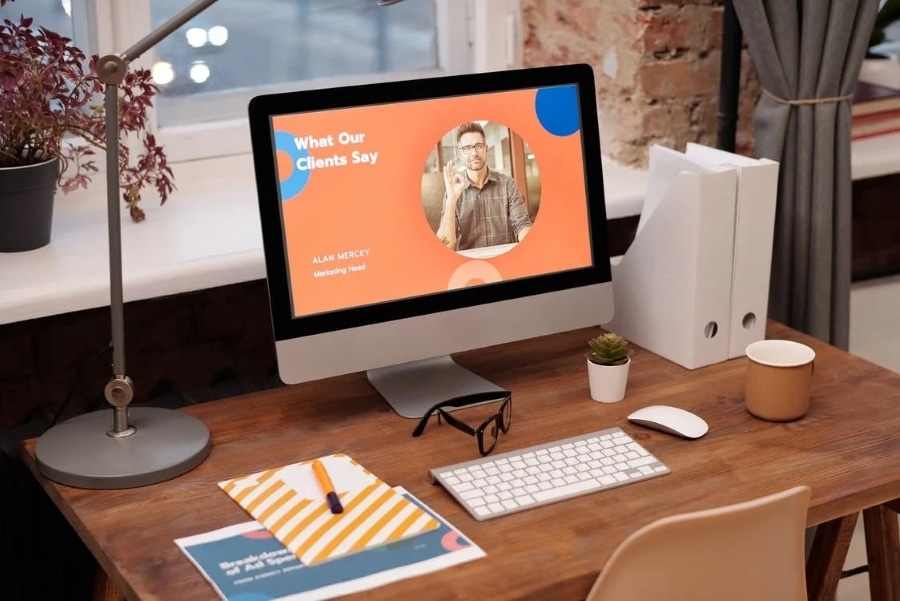 Digital marketing encompasses any marketing operations conducted via the internet. Businesses harness the base components of digital marketing to engage with present and prospective customers, such as search engines, social media, email, and other websites.
The growing consumption of online shopping, and the internet in general, increases the need for digital marketing for firms seeking to raise brand awareness, grow conversions, and achieve other objectives.
Consequently, understanding the essential components of digital marketing is crucial for any business aiming to achieve their goals by employing a comprehensive digital marketing approach.
Pay-Per-Click
Pay-per-click (PPC) advertising on prominent search engines, such as Google, is one of the best ways to start digital marketing and should form a core component of your digital marketing strategy.
These PPC ads often produce excellent results if keyword research is done correctly, .
What is Pay-Per-Click (PPC)?
Pay-per-click advertising displays an ad at the top of search results for specified keywords. The advertisement spot itself is free of charge to the company.
The business that invests in PPC advertising is charged every time a user clicks on the ad.
RELATED: Conversion Rate Optimization (CRO) tips to Drive Growth
Developing and managing a successful PPC campaign necessitates a significant amount of back-end labor. Here's a quick primer on how to launch a PPC campaign:
Begin by doing keyword research to determine which keywords to invest in for the best results
Regularly assess the performance and conversion rate of the keywords you've chosen
Invest to maximize your return on investment (ROI) while staying within your budget
Running a PPC campaign frequently provides fast results when managed attentively.

Why is PPC Important?
Pay-Per-Click is a fast approach to gain conversions. It also collects vital data that can be used to inform future digital campaigns across multiple platforms. Pay-Per-Click is excellent for delivering fast results — but only relying on PPC is not good practice.
Businesses may see a high return on investment (ROI) from their PPC advertising, but relying on one method of digital marketing may be harmful in the long run. The cost clicks and conversions can quickly pile up.
Even if their PPC efforts are successful, businesses advised to invest in organic traffic, which provides a greater return on investment builds strong brand awareness, and improves customer lifetime values.
Search Engine Optimization
While Investing in PPC is an excellent approach to capitalize on rapid demand, it can be costly. In contrast, while a time-consuming technique, search engine optimization pays off in the long term and provides a fantastic ROI.
PPC and Search Engine Optimization can be used in unison to form the foundation components of your digital marketing strategy.
What is Search Engine Optimization (SEO)?
The practise of search engine optimization, or SEO, aims to optimize a website to make it more appealing to search engines to achieve higher ranks for key business-related search terms. Companies strive to improve their search ranks by conducting keyword research.
RELATED: 5 Google tools to help you grow your small business
When potential customers search a phrase, the top 3 results attract the most visitors. Most businesses employing SEO would aim to appear high in the search results, ideally in the top 5, or at least on the first page. Since people seldom browse the latter pages of Google search results, investing in SEO is critical for long-term conversion potential.

SEO works for many businesses that put in the effort and understand the patience required. On average the effects of SEO are not seen for 3 to 6 months.  Search engine optimization is a long-term endeavor, but does produce long-term, and lasting results. Here are some insights on how to employ SEO:
Begin by conducting keyword research and creating a keyword list to target
Incorporate such keywords into your website's content
Add a plethora of informative and high-quality material to your website. The easiest method to accomplish this is by adding a blog to your website
Improve your website's key vitals for a enhanced user experience
Prioritize the user's experience
Why is SEO Important?
While investing in PPC is crucial, since it allows businesses to grab quick demand, businesses that rely solely on PPC pay for each transaction, whereas businesses that engage in SEO construct a website that caters to demand.
Investing in PPC and SEO yields a higher return on investment for both initiatives over time. Digital marketing tactics complement one another to produce the greatest possible results for firms.
Social Media Marketing
Nearly everyone has a social media account with at least one of the major platforms. As most people are using social media, social media marketing can reach a broad and diverse audience.
Social media advertising makes it possible and attainable to reach your target audience. Failing to include social media marketing as a core component of your digital marketing efforts can stagnate your business growth.

What is Social Media Marketing?
While your company may and should have a free social media presence, engaging in paid social media advertising can help you reach a wider audience segment. Social media adverts are content that appear in a person's regular content feed and are incorporated inside it.
RELATED: How to Create a Successful Social Media Campaign
Meta (formerly Facebook) remains the best social media platform to invest in for paid social, with the largest audience of any social media network.
This platform uses The Facebook Pixel to organize and track adverts for a specific audience. When launching a paid social media campaign, keep the following points in mind
The campaign's success is determined by correctly selecting a target audience
Ads must include high-quality original content
Brand awareness will grow ahead of conversions since social media users are browsing for their feed; there is no conversion intent
Why is Social Media Marketing Important?
Paid social media advertising allows businesses to reach an audience they would not otherwise be able to reach.
With many people on social media, your company should take advantage of this. Paid social media can appeal to target audiences by aligning with email marketing and PPC initiatives data.
RELATED: How to Boost Your Social Media Strategy
Social media marketing may also teach businesses about its target audience, how to reach them through email marketing, and which keywords to prioritize in PPC and SEO efforts.

Email Marketing
Email marketing is a type of digital marketing that efficiently raises brand awareness while enhancing the customer-brand relationship. It can also help with upselling and boosting client lifetime value.
Many businesses invest heavily in email marketing and make it a fundamental component of their digital marketing endeavour.
What is Email Marketing?
Email marketing is sending emails to customers who have already made a purchase or signed up to receive emails from the company via an email list form over time. Businesses can send out various emails, each with a specific purpose.
Email marketing works by sending notifications to clients who may not check a company's website for changes regularly.
These clients are still likely to be interested in learning more about it. There are several types of emails to be on the lookout for.
Using Email Marketing to Upsell – Emails to upsell are messages delivered to clients who have already purchased something. These types of emails aim to persuade the customer to make another transaction. An example of this is "You bought "item 1." Other customers who bought "item 1″ also bought items 2,3,4 and 5. Click here to buy now."
Using emails to Inform Customers – Customers do not often visit a company's website to see what's new or hunt for sales. When a corporation wants its customers to know anything, it is the company's responsibility to inform the client in the most convenient way possible. Emails can help with this. Businesses send out various informational emails, such as newsletters, sale or clearance event reminders, new product notifications, and product discontinuation announcements.
Using email marketing to remind customers – Reminding customers of previous purchases, significant occasions, or the existence of a brand is critical for brand recognition and customer lifetime value. Emails sent to customers can assist in reminding them of abandoned carts or anything they wish to complete, such as leaving an item in their shopping cart before completing a transaction.
Why is Email Marketing Important?
Emailing clients is vital since it allows them to reconnect with your business and establish a better relationship. Subtle reminders about a brand's involvement in a customer's life are critical for driving repeat purchases.
In digital marketing, email marketing has one of the highest conversion rates. When using email marketing, the people who get the emails have already demonstrated an interest in the company.
They have also most likely made or are considering making a purchase. The intention is already there; the emails serve as a gentle but firm reminder.

Making all the components of digital marketing work together
Everything affects everything else.
The Social media, PPC, SEO, and email marketing components of your digital marketing strategy all aid each other to drive customers through your sales funnel. Investing in each gives firms a stronger road map for Growth and capturing current demand more efficiently.
Let's take the example of a business that sells gym wear:
SEO attracts users looking for information about gym wear, such as tops, sneakers, accessories, and other related topics, such as diet, exercises, and maybe local gyms
PPC captures people who are actively searching for a gym wear
Email marketing reaches out to consumers who have already purchased gym wear but may be interested in another or a similar product from the same business
Social media helps increase demand by attracting potential gym-goers, those gradually seeking to improve fitness, and those who wish to enhance their diet and exercise plans
A comprehensive strategy for digital marketing enables campaigns to collaborate to generate and capture demand, thereby driving it toward essential objectives.