How eBay Sellers can Protect their Sales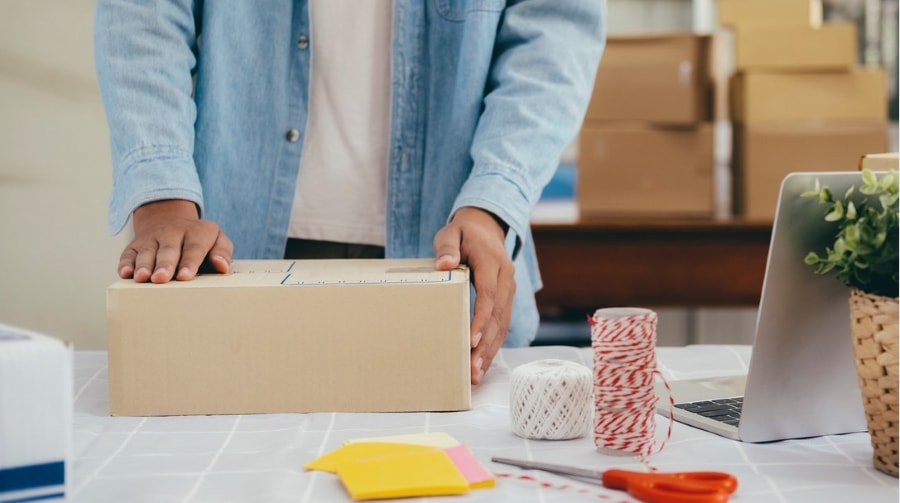 How eBay Sellers can Protect their Sales: Many sellers often blame eBay for protecting buyers at the expense of sellers. Many eBay sellers don't like the seller protection policy of eBay. This seller protection policy claims to protect sellers from abusive buying behavior and things that are not in the seller's control.
Meanwhile, this policy has some restrictive conditions. Here we'll discuss different ways that can help sellers protect eBay sales and the protection provided by the eBay seller protection policy.
How Does eBay Protect Sellers?
Seller protection aids merchants in times of dispute or negative comments. Low detailed seller rating scores may be ignored if the bad feedback in a protected transaction is a single incident, meaning they will not impact your seller's performance standing.
Near the end of a protected transaction, buyers who have been warned or suspended will not be able to affect sellers with feedback, DSR scores, or disputes. In addition, buyers in a protected transaction who have normally given more negative feedback or lower DSR scores than the average for other sellers will not be factored into your feedback or DSR ratings.
For some protected products, eBay will automatically decide in your favor if you swiftly send the item via the eBay shipping payment system or if you provide eBay with a tracking number demonstrating fast delivery.
eBay will also automatically decide in your favor for certain protected products if the buyer alleges that they received an item that does not match your description, provided that your listing includes clear and consistent condition data.
If you handle the disagreement proactively and your buyer withdraws the claim before it is escalated to a customer service representative, any dispute over a protected transaction will not affect your seller performance rating.
Disputes that are resolved in your favor during protected sales will not affect your seller performance rating. eBay will hide and reduce any bad comments, detailed seller ratings, or disputes that arise from "major circumstances" outside your control, such as postal strikes or severe weather.
Steps to take to protect your eBay Sales proactively
Sellers must follow these ways to safeguard their sales.
Set Buyer Expectations
When sellers want to protect eBay sales, they need to set buyer expectations. When buyers know what they will exactly get, the chances of raising the issue will be less. The dilemma is that many shoppers purchase online by looking at item photos and without reading the description.
Some buyers use the mobile app of eBay, and they have to click through to read the full description. Therefore, the best way to deal with this issue is to upload a collection of photos taken from different angles. Moreover, the images must focus on damage, imperfections, and visible blemishes in the item.
When setting buyer expectations, detailed photography can help buyers know more about the item in case of item damage.
Adjust Buyer Requirements
When you discover bad buying behavior and want to avoid them in the future, you can block buyers according to specific criteria.
Buyer requirement settings vary according to the regional eBay version being used. Sellers can set requirements to block buyers who:
Have the shipping address located in a location without the listed shipping option
Have received a particular number of unpaid items strikes within a specific period
Have bought a certain number of other items (1-100) within the last 10 days
Have a feedback score of below 5
Block Buyers
If your experience with some buyers wasn't good in the past, you could block them from bidding or purchasing other items.
Sellers can put up to 5,000 seller IDs on their personal buyer blacklist. It's pretty simple and easy to add buyers to the blacklist, and it will take no longer than a minute to do this.
You have to know the user ID of the buyer. Blocked buyers will remain on the blacklist until the sellers remove them manually.
Upload Tracking
It's probably the best and easy way for eBay sellers to protect their sales. Sellers must upload the tracking as soon as possible.
Uploading tracking provides protection insurance from eBay for lost or damaged items that are not in the seller's control. Moreover, it gives reassurance to buyers.
Learn About Post Sale Red Flags
In online marketplaces, scams can occur in many ways, but you need to watch out for some common characteristics as a seller. It's essential to learn about them to protect your eBay sales.
When a buyer requests you to get paid outside eBay, it will remove all the seller protections
When a buyer requests to ship an item to a different address than that mentioned on the file, in this way, buyers can claim a refund by saying that the item didn't arrive
Buyers offer more amount than the actual listing price to take sellers out of eBay
Communicate with Buyers
Only a small proportion of buyers look for fraud, but most buyers are forced to go for unscrupulous behavior due to impatience and frustration. This issue can be avoided by providing friendly, helpful, and efficient customer service.
If you want to protect your eBay sales, communicate with them at every step. More importantly, keep this conversation going until the item arrives. In case the delivery is delayed, reach out to buyers and let them know the reason.
Accept Returns
There is a strong contradiction between eBay's experienced sellers at this point. Some sellers think that it's good to accept returns for any reason to reduce the misuse of the Money Back Guarantee. Moreover, eBay offers additional protection to sellers who offer free returns. Sales with free returns get 25% more sales than those who don't provide.
Report Problem Buyers
Sellers have the right to report buyers who violate eBay policy and act abusively. Some examples of behaviors that can be reported are given below:
Abuse of the bid-retraction process
Intentional misuse of a money-back guarantee
Demanding something which is not a part of the listing
Sellers can use Seller Hub to report buyers for violating policy and abusive behavior. A full investigation is done for the most persistent and worst offenders. When sellers report them, eBay will take action against them.
Remember, reporting buyers will not give you an immediate solution, but doing this will give other sellers some protection. In this way, eBay sellers can protect sales.
Fraud Exists, and You Have to Accept That
As mentioned earlier, there is no platform free of fraudulent buyers. Regardless of the seller protection you have, you must have some fraud avoidance methods in place.
However, most eBay buyers are legitimate, and they don't intentionally take advantage of sellers.
So, sellers must be proactive and avoid eBay sales. Remember, you can't always be prepared to prevent fraud. Some sellers increase their prices to overcome the loss caused by scams.
How can eBayers protect their Sales?
Making these rules work to your advantage to maximize seller protection is essential.
However, you should avoid making repeated "risky" sales, such as those of AS-IS, gimmick, or rubbish products, as eBay will only deduct low DSRs if they occur in isolation.
If you must offer these things, space them out over time and intersperse them with other sales to prevent repetitive poor scores (but you shouldn't purposefully sell items that will create bad scores).