Leveraging Social Media for Low Cost Marketing & Advertising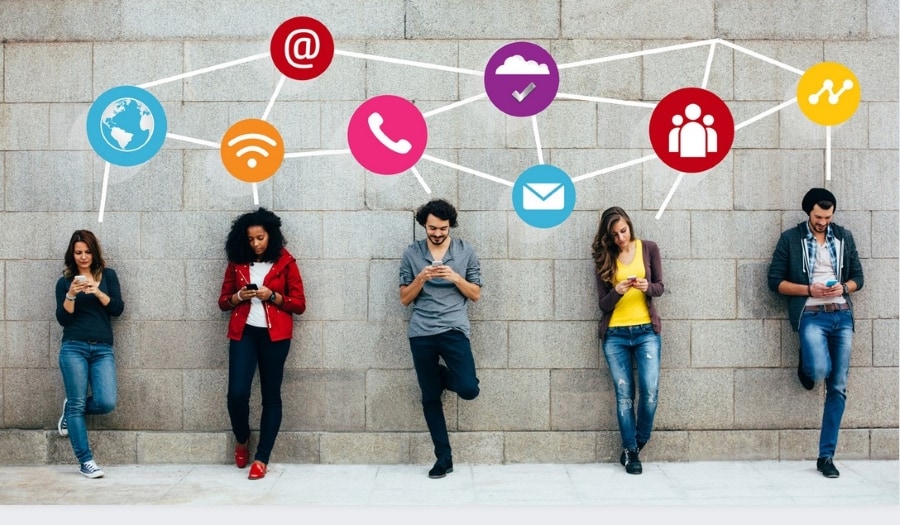 Social networks have profoundly altered the advertising sector. Using social media for low cost marketing and advertising provides a great return on investment to billions of individuals. Small businesses and individuals can compete with large corporations since social media platforms have made this possible.
Social media marketing (SMM) continues to be a cornerstone of effective advertising. Marketers are compelled to capitalize on this rich market with millions of individuals actively using Facebook, Twitter, and Instagram.
RELATED: Digital Marketing Strategy Basics: Creating a Comprehensive Digital Marketing Strategy
However, not all businesses and startups have the funds for sponsored advertising. Does this imply that they cannot employ any social media marketing techniques? Certainly not.
Fortunately, social media marketing enables an abundance of low-cost advertising strategies. This means that marketers with very small or no budget can use social media's benefits. They only require the appropriate tactics and strategy.
How does social media marketing (SMM) differ from social media advertising?
When researching low-cost social media advertising, remember that social media marketing and advertising are separate entities.
Social media marketing emphasizes developing a natural presence. You concentrate mainly on engaging your audience and arousing their interest in your offering.
RELATED: What is the importance of PPC, SEO, SMM, and Email marketing?
With social media advertising services, you create promotional marketing materials to attract new leads for your company. These advertisements display in the newsfeeds of those most interested in your products.
Most businesses will offer social media marketing and advertising as two distinct services. Therefore, if you wish to generate advertisements for social media, you will need to get a separate set of services.
RELATED: 5 eCommerce Marketing Strategy Tips to Build a Thriving Ecommerce Business  
Social media advertising involves multiple platforms
Before investing in social media advertising, you'll need to determine how many platforms your plan will employ. Many social media firms will charge you based on the number of platforms you use, so it's vital to determine what you're willing to invest in before searching for services.
When researching affordable social media services for small businesses, remember that social media sites vary. Some of the most popular platforms include Facebook, Twitter, Instagram, LinkedIn, Pinterest, and TikTok
Remember that you do not have to create a presence on every platform. You should prioritize platforms where your audience spends time, which may be limited to one or two.
5 Low-cost Social Media Strategies
Social Media advertising increases the visibility of organizations of all sizes. If your business operations costs are high, you may be cautious about spending additional dollars without assurances.
There are cost-effective internet tactics for legitimizing and attracting customers to your business's products or services.
Below are the five most cost-effective social media marketing tactics for businesses:
1. Stay active in social media
Maintaining an active social media presence will facilitate the discovery of potential clients. And regular posting will let them know that your team is still active, prompting them to contact you directly.
Moreover, it enables you to gain the trust of your prospects by delivering value propositions, testimonials, and social media content creatively.
Additionally, posting about your team's day-to-day activities increases the confidence of prospective clients. It reassures them that a closely knit institution is meeting their demands.
It's no secret that Instagram business accounts are free to create. In addition, numerous inexpensive Instagram programs can assist with everything, from photo editing to scheduling.
2. Retargeting Ads
Traffic goes beyond website visits and business visibility. Digital marketing success requires focused traffic.
Targeted traffic refers to website users who actively seek products and information. Targeted traffic increases conversion rates since they are more inclined to buy a product, engage in services, and ask questions.
Good traffic boosts ROI. Your advertising won't attract online surfers; instead, they'll reach customers who ask about your business or buy immediately.
Retargeting advertising can drive "quality" traffic. Retargeting helps develop audiences. Retargeting places adverts in front of your intended audience based on their online habits, interests, and demographics.
Retargeting can also be performed on once-purchased customers. The advertising highlights your value. Seeing how many conversions you get and where can help you improve future campaigns.
Select the less expensive audience: Ads aimed toward citizens of low-income countries are significantly cheaper. Assume you want to boost the number of visits to your blog or website. In that situation, targeting Facebook users in Kenya, Nigeria, Pakistan, and India will be significantly less expensive than targeting those in the United Kingdom, Australia, or the United States.
Tailor the ads to your target audience: Facebook advertising is not designed to persuade people to change their minds. Their goal is to show folks something they'd like to see. Determine multiple potential buyer personas before creating an ad and try to develop ads that they would like to see in their news feed.
Narrow your audience: You could obtain thousands of post engagements if you target millions of Facebook users. The conversion rate of these leads is the most critical metric for the success of your organization. Facebook has a plethora of targeting options. You should use them intelligently and target a particular group of eager users to purchase your stuff.
3. Take full advantage of client reviews and testimonials
User-generated content is a critical content pillar for Instagram, Facebook, TikTok, and other social media platforms. Anything that features or references a brand, such as user reviews, short life hack films, or product images, qualifies.
Client reviews, in particular, enable agencies to gain potential clients' trust through "word of mouth." This will make it easy to persuade them that you can offer actual results.
You can solicit feedback from current customers by sending review requests to them via email or direct messaging. If they like your services, they should be delighted to leave you a favorable review.
4. Use social media listening to engage warm leads
Facebook, TikTok, Twitter, and other social media networks rely heavily on user-generated content. It can be anything that features or mentions a brand, such as user reviews, short movies on life hacks, or product images.
In particular, client reviews enable agencies to harness "word of mouth" to acquire the trust of prospective clients. This will make it easy to persuade them of your ability to provide tangible outcomes.
RELATED: Boost your Amazon Sales in 10 Steps through Social Media Marketing
5. Optimize posts for maximum user engagement
A successful content plan is essential to any social media marketing campaign.
Whether you intend to publish textual or visual information, it would help if you composed captivating captions. This can assist attract more attention to your posts and increase user involvement.
Incorporate relevant hashtags for best discoverability on social media platforms such as TikTok and Instagram. It is also an excellent approach to capitalize on trends your client's target audience is interested in.
Next Steps: Cost-Effective Social Media Advertising
Social media marketing may be cost-effective and inexpensive, and it can increase brand exposure and consumer loyalty. However, it is an ever-changing field that can be intimidating.
Social media marketing is the perfect alternative for organizations trying to save money without sacrificing client communication. Numerous social media channels enable businesses to exhibit their products or services at a reasonable cost.
Not only are social media initiatives inexpensive (and frequently free) to start and track, but they can also help reduce overall marketing expenditures.
However, you must determine your budget before investing in social media advertising. Your company's budget will define which companies are viable possibilities.
Most small firms should allocate between 7 and 8 percent of their income on marketing, whereas SMBs and enterprises tend to allocate between 10 and 15 percent.
Knowing your overall marketing budget and the services you invest in will help you evaluate how much you have to spend on social media after accounting for other marketing techniques.
Additionally, you should analyze your social media marketing objectives. What do you wish to accomplish? Your objectives will determine how much you spend on social media.
Remember that you do not want to spend a fortune on social media marketing services. Stick to what you can spend and locate a service that offers the social media growth tools you require.