E-Commerce Cybersecurity: How to Protect your Online Business from Cyber Attacks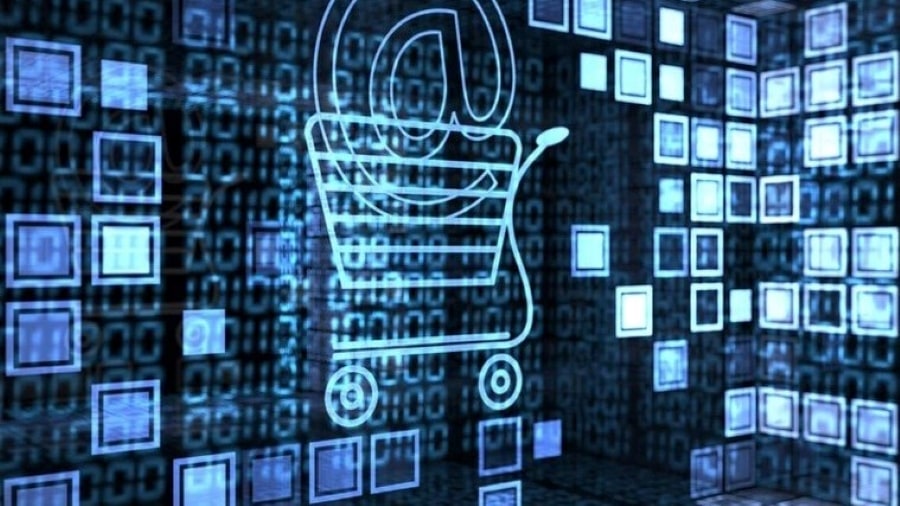 Online businesses can be very lucrative, and many internet businesses have succeeded.  However, this success also means they must store customer data, making them targets for attacks aiming to either highjack the website or steal the data.  To prevent such attacks, robust e-commerce cybersecurity measures must be implemented to protect your online business.
There are often news stories about data breaches and other attacks that use new techniques to hack websites and steal customer information.Cybercrimes have caused massive losses for many businesses.To succeed in e-commerce, providing a secure environment for your customers is crucial.
RELATED: Why is Cybersecurity Vital for Online Businesses?
Below, we provide 8 vital eCommerce cybersecurity tips to help protect your online business from cyber-attacks.
Install anti-virus software
Trojan horse attacks, ransomware, and virus are all common.Anti-virus software can help to reduce the possibility of cyberattacks.
Anti-virus software stops different types of malware from attacking your website and other web applications.Anti-virus software will warn you if someone attempts to install malicious programs or gain access to sensitive data.
RELATED: 10 leading antivirus software packages for online businesses
Anti-virus software can be effective and should be the cornerstone of any robust e-commerce cybersecurity measures to protect your online business.Before you sign up for one, make sure to compare its features and benefits.Make sure you have scheduled scans and automatic updates.
Use an SSL Certificate
When you have an online business, thousands of people visit your website daily.Your customers are likely to pay online, increasing the chance of criminals obtaining their payment information.
It's simple for hackers to gain access to your customers' data if your website doesn't have an SSL certificate.SSL certificates encrypt users' input data and send it to them in an unreadable format.This protects your online business from hackers, even if you have access to the data.
RELATED: What is SSL, and how does it benefit eCommerce Websites?
An SSL certificate can make your website more reliable, increase shoppers' confidence in security, and build trust between you, your customers, and your business partners.
An online provider can help you purchase and install reliable SSL certificates for single or multiple domains. Some, like Wildcard SSL Certificate, offer reliable protection at lower prices.
Make sure everyone uses a strong password
Using robust passwords is a fundamental e-commerce cybersecurity practice that can protect your online business. Online business security is often at risk from password breaches.Most e-commerce employees need access to multiple web applications and websites in addition to the company website.
Many e-commerce websites require customers to create an account. This can also lead to your website having vulnerabilities.
Simple passwords, such as a sequence or number of letters or numerals, can be easily cracked by criminals. This increases the risk of hackers obtaining access to your data.
Cybercriminals can access sensitive data and negatively impact your credibility by creating an account.It would help if you insisted that everyone who makes an account on your website use a strong password to protect their business.
RELATED: 15 Easy Tips for improving password security
Cybercriminals may gain access to your customer data and employees' accounts if they hack into them.Your business can be protected from brute-force attacks by requiring your employees to use strong passwords.To ensure your passwords are secure, you can use password generation to test their strength.
You should have at least 12 characters, including numbers, letters, and special characters, and not less than 10.
Regularly scan your website
Your online ecommerce store, or website, is the heart of your online business. Most transactions take place on it.Many people visit your website to shop or get information about your products.Hackers scan websites for vulnerabilities that can be exploited.
An insignificant security flaw can expose your website to great danger. Hackers can gain access to your website's data and hack it before you even know it.
Online business security is a vital part of securing your ecommerce website.A periodic website scan can help detect security gaps and vulnerabilities.Website scans can be conducted either internally or externally by cybersecurity companies.
RELATED: 4 Crucial Steps for Identifying Vulnerabilities in your website
Make sure you have security policies in place
Every eCommerce business should have a cybersecurity policy.You must create a security policy that suits your business's needs and ensure that everyone within the company follows it.
How can you create a security policy?There are many templates online. However, it is worth hiring professionals to protect your online business.
Cybersecurity professionals can detect and fix vulnerabilities on your website and recommend the best security policy for your business.
Do not store sensitive information about customers
You will access your customers' personal and payment information if you own an e-commerce company.
Keeping customers' credit card information and other sensitive information can risk your online business security. This could attract cybercriminals to your website and expose you to a breach.
Instead of keeping credit card details on your own, you can hire someone to handle the financial transaction. Many third-party providers offer Security Operations Center (SOC) services that are simple to use and provide top-of-the-line security.
RELATED: Why creating an Information Security Strategy is vital for online businesses
Back up your data
Even if you have the best online security measures, you may still experience a data breach.To protect your investment, it is sensible to prepare for the worst-case scenario to minimize the damage caused by a cyberattack.
Eliminating all risks may not be enough to prevent a hacker gains control of your website or other applications. Backups of critical data are essential for both you and your customers.Although it won't prevent attacks, backups will help ensure you don't lose your data forever.
RELATED: Best Practices for Data Backup
Conclusion
An online business can be a lucrative career that allows you to sell your products and services to customers in another country or abroad.But, any successful business can potentially be the victim of a cybersecurity attack.
You must ensure that your website, mobile app, and other online tools are safe to succeed in this industry.
A security breach can damage your reputation, which your competitors may exploit.It is essential to reduce the risk and protect customers' data.