eBay Marketing Strategy: What are the top eBay Marketing Strategies?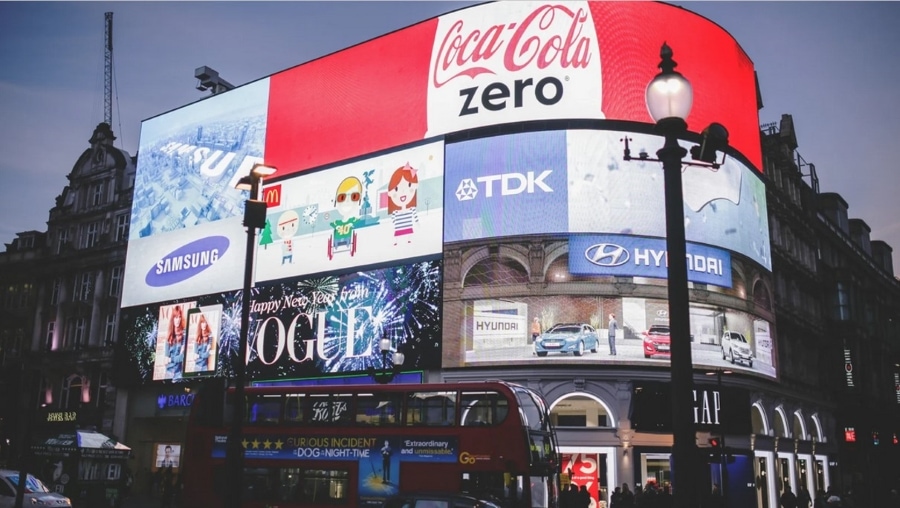 You have successfully hunted products and listed them on eBay; the next step is marketing. You can market your eBay store in many ways. Lots of methods require effort, and you'll have to invest without getting sales. Now the question is, what is the best eBay marketing strategy?
Some of these strategies are cheap and easy. Some of them would work. All these strategies are helpful in specific situations. You don't have to use them all – find one that works best for your business.
Top 5 Strategies for eBay Marketing
Follow any one of these eBay marketing strategies and take your eBay store to the next level.
Dominate the search results
You need to be picked by eBay, and it will become possible when you conquer the group listing. Moreover, it will become possible when the number of shoppers visiting your store increases. So, you need to pay attention to your seller account and eBay listings at the start. As an eBay seller, you must master the group listing and basics of eBay SEO to get a chance.
Try to match the eBay listing with the eBay catalog
Learn the art of writing killer descriptions and taking photos
Use eBay pricing techniques effectively and set competitive prices
Try to achieve the status of Top Rated Seller on eBay and enjoy its benefits
Ensure that you're offering guaranteed delivery
Provide quality customer service and build a solid customer base
All these points are crucial for making money on eBay. Some may not look important today, but product-based shopping has again made them critical.
RELATED: Top 5 Google tools to help you grow your small business
By following these tips, you can expose your eBay store to more people and those who have already purchased your product.
There is a possibility that only a limited number of people will visit your listings, but this small percentage will add up and make a solid customer base.
Use promotion manager wisely
If you're serious and looking for tools to market your store, eBay offers you a Promotion Manager. It will ensure that deals are visible to everyone who searches for similar results.
Moreover, customers can even apply a filter of view listings with deals. Furthermore, everyone who browses your store can see these deals.
RELATED: ECommerce Branding: 4 Steps you must take for Growing and Scaling your Ecommerce Brand
Promotion is an excellent way to get more views. For example, when customers like one deal, they check other deals in your store. By doing so, they will make several purchases at a time.
Can these promotional deals hurt profit margins?
It's not essential because you can offer volume discounts to encourage buyers to make large purchases. You can set discounts according to the order size. It will help you maintain your profit margins.
There is another way as well. For example, raise the prices for some time and bring them back to the original price by offering deals. So, in this way, you won't cut your profit margins.
Even when the deals end, there will not be a decrease in sales because a recent increase in the sales history will help your store gain a higher ranking in eBay search results.
In this way, you'll keep getting more visitors and sales even after returning your price to a normal one.
Make use of the package insert
If you want your buyers to keep visiting your eBay store, then insert a flyer or business card inside the package. It's another sound eBay marketing strategy helping you promote your store to drive sales.
Many eBay sellers use this strategy to promote their websites.
Remember, we're not sure whether it's legal or not. It doesn't matter which route you take; ensure that the package includes a handwritten note. It may be just "Thanks" and your "signature." You can also request feedback in this written note.
It can help to establish a long-term relationship with buyers. Building a long-term relationship is the key to wanting buyers to make frequent purchases from your store.
Create a newsletter
All the buyers generally don't follow the store they visit, but some of them will permit you to send them emails. If you don't do that, you miss the marketing opportunity.
Moreover, eBay offers some marketing tools to reach out to buyers who have subscribed to your newsletter.
If you are interested in creating a newsletter, ensure that it provides value to customers and doesn't just focus on letting them know about deals. Try to be informative and entertaining in your newsletter. For example, you can share your product's manufacturing process or tell them how to use your product.
This practice will help you build your relationship with customers. In the newsletter, you can feature your products and deals. When you do over promotions, it will force your subscribers to unsubscribe from the newsletter.
Go Off-Site
The last eBay marketing strategy is to do everything to win eBay customers. Just think about getting traffic or customers from other parts of the web. We have seen eBay sellers following the below-given practices for promoting their eBay stores:
Share the link on social media platforms
Write a detailed article and link it to your eBay store
Try to get a higher ranking in search engines through SEO
Purchase and redirect a domain to your eBay store
Get links for your store from other websites
Use third parties like Google Ads for advertising
RELATED: How to Create a Successful Social Media Campaign
These techniques can help you drive lots of traffic to your e-commerce website. Moreover, it will help you avoid eBay's marketing constraints and fees. In simple words, using these practices, you can get more results with minimum effort.
What's the ideal time to market your eBay Store on the web?
As mentioned earlier, these techniques require time and effort, so practice them when you want to:
Get featured in grouped listings and boost your search rankings
Build your feedback score to win the customer's trust
Send bidders to the high-value auction
If you're not interested in creating your website, the best option is to spend your time and efforts marketing your eBay store.
All these techniques work when you send customers to your store to buy products. It's not wise to send random people to your store who will click on the back button.
Don't go for bots, click baits, and tricks. Be natural and be organic. Try to market to real people and target those interested in your items.
Final Words
There are plenty of eBay marketing strategies; we have just covered the easy and free ones. You can go for paid route also; whatever eBay marketing strategy you choose ensures that you give your 100%.
Design your store well and make it worth visiting. For example, use proper categories, promotion boxes, and all design features to maximize conversions. Otherwise, all your eBay marketing strategies will be useless.