How to Write Amazing eBay Listing Titles and Descriptions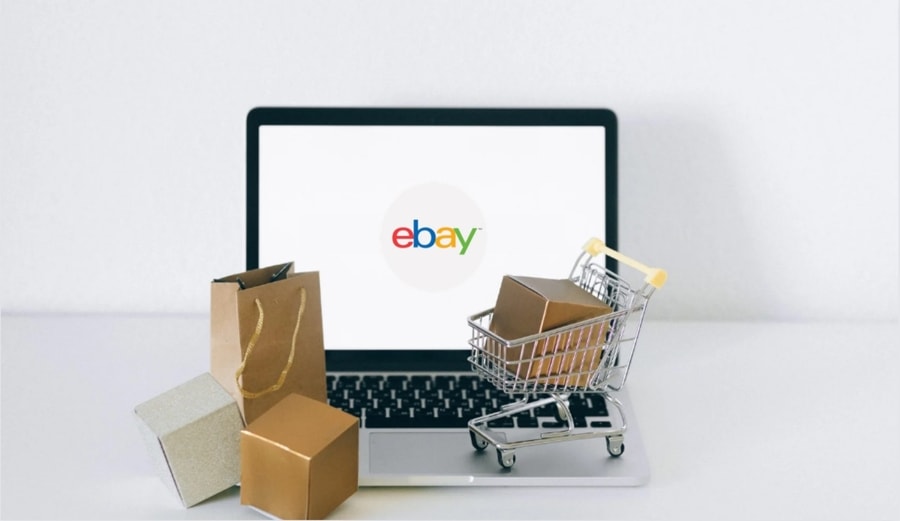 Are you not getting enough sales on eBay? The issue maybe with your listing titles and descriptions. Listing titles are the first thing seen by the buyers. Therefore, writing compelling titles is essential to making the first impression right. Here, we provide 7 crucial tips on how to write eBay listing titles and descriptions.
7 Top tips for writing the best eBay Listings
There is no secret formula to get your product recognized by potential buyers and sold on eBay. All you need to do is stick to the fundamentals.
Creating exceptional product listings has always been the only key, as experienced online retailers have learned to improve their click-through rate.
RELATED: Boost your Amazon Sales in 10 Steps through Social Media Marketing
To create effective listings, you do not need to utilize flowery prose or be imaginative. We recommend that you be direct and to the point, as this increases the possibility that your items will appear in search results.
Avoid material that is irrelevant, incomplete, deceptive, or confusing.
Remember that online customers dislike analyzing; they prefer to be spoon-fed. The tips below will help ensure your eBay listings are straightforward to read and understand.
Research the market
When listing a product, search for other sellers selling identical products. This step will help you get a meaningful insight into the competition and sales techniques.
You can explore other marketplaces, manufacturer websites, and major retailers to better understand the competition.
Manufacturer websites and major retailers have professional marketing teams for writing the item descriptions. Therefore, it's a good idea for you to check how they write the descriptions and what kind of information they provide.
Create informative listing titles
An essential part of the eBay listing is the title. It takes buyers to the description section and helps generate sales. An attractive and informative listing title ranks higher in search results and encourages buyers to click through for more information.
The best option is to provide major features or details of the products accurately and succinctly. Follow the below-given tips:
Start with basic terms. For example, use the words you might use as a buyer on eBay, such as gaming mice for kids. It would be your keyword, and it must be present at the start of the title
Add the most crucial feature of the item; it can be a brand name, color, condition, or anything most vital
In the end, add the reasons or benefits they need to purchase from you, such as a lifetime warranty or free shipping
RELATED: Writing Amazing Amazon Product Descriptions
Be accurate and helpful
When you write a listing description, the main goal is to provide complete information about the item and encourage buyers to take action.
Remember, don't just focus on the length because accuracy matters a lot. You might get sales by providing false or inaccurate information. However, when buyers get an unexpected item, they will ask for a refund, and the item will be sent back.
Sellers can create effective listings by:
Being honest about the item's condition. Provide details of any damage or flaws in the item
Add as much information as possible. Assume that there are no pictures, and you have to provide all the details in the description. Add details about features, benefits, brand, color, compatibility, dimensions, etc
State clearly what's included in the listing, such as accessories, parts, packaging
Adding relevant information. You don't need to add details about payment, shipment, and returns in the description
Understand eBay's search engine
You have to write titles and descriptions of listings, keeping the eBay search engine "Cassini" in mind. Cassini continuously updates the algorithm and shows results most relevant to buyer searches.
Remember, nobody knows the exact ranking criteria of Cassini, but it prefers or prioritizes based on:
Trust
Value
Relevance
Convenience
In simple words, Cassini wants to show products to buyers that they want to purchase. So, when writing listing titles and descriptions, ensure that you consider this.
RELATED: 10 Dropshipping Tips that will drive sales growth
Ensure that you write for both search engines and humans
Cassini is crucial, and sellers need to pay attention to it. Listing descriptions must have a natural feel and ensure that sentences make sense.
Nowadays, search engines are intelligent enough to understand keyword stuffing. So, when writing descriptions for search engines and customers, try to maintain balance.
Writing in a conversational tone as you're letting your friend know about the product, including questions and answers from a customer's perspective, will capture the buyer's attention and keep them engaged.
Make it mobile-friendly
Mobile users have been increased significantly over the past few years. It has been observed that over 75% of eBay purchases were made using mobile devices.
Therefore, it's crucial to keep in mind that many users will read your listing description on a small screen, making it mobile user-friendly.
You can follow the below-given tips for making it friendly for mobile users:
Keep paragraphs short and use only three sentences in a paragraph
Use bullet points
Write short sentences
Separate paragraphs with subheadings
Moreover, bullet points and short sentences will help buyers read the essential facts, even if they are in a hurry
Avoid spelling or grammar mistakes
A good practice is to proofread your listing description before finalizing it.
While your average buyer might not be good at English, everybody can find errors in others' work. Bad grammar and spelling mistakes will make buyers think you're a lazy seller, potentially leading to a negative perception of your product or items.
Moreover, grammar and spelling mistakes can also affect your search engine ranking. Use spelling checking tools to proofread your listing descriptions to avoid grammar and spelling mistakes.
How to write eBay listings: Do's and Don'ts
Don't add an item's condition in the title because the buyer will not proceed further or click on your listings
Don't worry about commas and full stops when writing titles; don't forget to capitalize letters where appropriate
Making a comparison of different brand names is against eBay's rules
Avoid using synonyms for describing the same item, for example, coat and jacket, because it is confusing for buyers to understand, and search engines consider it keyword stuffing
Add the FAQ section in the listing description
After writing titles and descriptions, don't feel that you have done. You'll have to update if you're listing isn't performing well