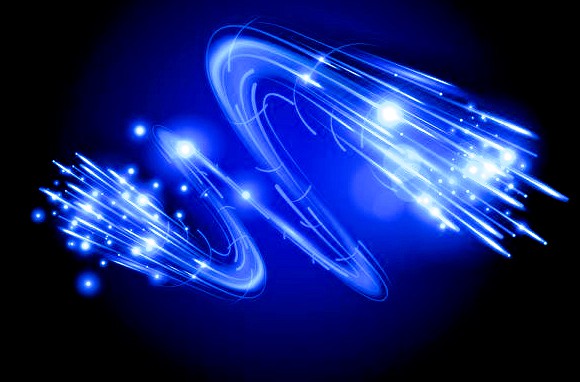 A complete guide to getting broadband internet for your business
The need for fast reliable broadband internet connection is a critical requirement for modern businesses – everything from sending email to managing your eCommerce website requires an internet connection.
The last decade has seen an ever-increasing number of business applications, tools and services being accessed online – via cloud computing – meaning your business is likely to be more dependent than ever on a fast internet connection.
In fact, 83% of small businesses consider communication services to be fundamental to their business. However, surprisingly for a fundamental component of their business, many businesses use a standard residential connection to save money and don't give due consideration to choosing the right internet connection for their business.
So, how can you get the right broadband internet service for your business? How big should your business become before you decide to buy a business internet? What speed do you need—and how much does it cost? This guide will tell you what to look for to make the most of your investment.
---
The Federation of Small Businesses (FSB) highlighted that lack of broadband access reduces productivity, stifles innovation and restricts the ability of British firms to grow and compete in global markets.
---
Do I need business internet?
A residential connection may work perfectly for a home-based eBay store – after all a leased line, and a complex business phone system is hardly necessary if you just get a few calls a day. But a full-service company with a number of clients is likely to require a more scalable and reliable business internet broadband setup.
The key questions you should first be asking are:
How many users will be in the office?

Do you want to provide free Wi-Fi to your visitors?

What sort of applications will your users be using the connection for?

How much down-time can you afford? If you were without a broadband connection for a day, how would this affect your business? What about a week?
Answers to the above questions will help you determine if your company is ready for business internet and more importantly, allow you to gauge the dependency and growth requirements your business has on an internet connection. These factors will help you narrow down the type of packages suitable for your business.
Typically, most businesses decide to move to business broadband packages due to reliability and speed – the need for an increase amount of support and service and higher bandwidth and speed requirements usually offered by business internet packages.
Internet service providers understand interruptions for businesses are far more critical than for families and individuals. With business internet, you can expect superior support, less hold time, and faster repairs.
Business internet also offers faster upload speeds and improved SLAs/guarantees than residential internet. The higher speeds are usually attributed to a lower contention ratio – the number of people using the line at the same time. Some 20-50 people share the same residential bandwidth. This number decreases to typically 1-5 for business services.
Is it necessary for a business to have business internet? Well, there are several benefits to having an internet package specifically designed for businesses. A business broadband package could well be worthr the extra dedicated services on offer.
Read on to see what how your business can leverage the benefits of a business internet package .
---
26% of businesses lost sales due to broadband connection issues
https://www.fsb.org.uk/resource-report/lost-connection-how-poor-broadband-and-mobile-connectivity-hinders-small-firms.html
---
How can my business gain from a business broadband package?
Faster speeds: The way we interact with the internet has evolved. We used to be concerned about how fast a movie would download or how quickly could we load a website. These activities predominately require a decent download speed to provide acceptable performance. However, with an increase in cloud computing the need to store files online has increased, making upload speeds vital too.
Most business critical applications will require an decent upload and download speed for adequate performance of certain features – faster upload speeds in general means it's easier to access work materials, upload files, sync data. A business package can help guarantee you're not slowed down, providing decent upload and download speeds – and can even offer public Wi-Fi for customers or clients.
Priority customer support: Any business relying on an internet or a phone line cannot afford for anything to go wrong – most broadband know this and offer prioritised customer service and technical support for businesses.
Static IP address: While most home connections have a dynamic IP address, which changes every time you connect your router, most business broadband packages offer a static IP, which always stays the same. This is essential if you want to run a website, host a VPN, run CCTV, or access your PC desktop remotely.
Internet security: Online security is vital, but even more so when you're dealing with sensitive business data or using that static IP. A program to protect from malware, phishing, and hacking is generally included as standard with broadband packages, including home ones – though some offer more business-oriented security.
Web hosting: This could include your own domain name with email addresses, or cloud storage to back up your data and files.
Business phone lines: Besides perfect reliability, the phone line for your business may also need an easily-remembered number – or an extra line entirely, perhaps to separate it from your home number if you work from home. That's where a business phone package comes in.
Important factors when choosing business broadband
There are other things to keep in mind once you've found the services your area offers: price, Wi-Fi, and speed, length of contract. The kind of internet connection available to you will often dictate the speeds and add-ons available. Price is also dependent on your network and location. However, there are still points worth thinking about.
As you investigate your connection options, you'll find that business ISP services can differ considerably.
Contract length
Just like your home connection, business internet usually comes with a one- to two-year contract.
It's important to consider whether this timeline works for you—will you pay extra fees if you need to upgrade your plan before the contract ends? Is the contract cancelled if the ISP doesn't keep the promises outlined in the SLAs?
Some business broadband plans offer no-contract options, but these typically cost extra. Still, they may be a good fit if you run a seasonal business and need an internet connection for only part of the year.
Average downtime
There's nothing worse than your business internet going down and your employees going old school by recording transaction details with paper and pen. (Trust us, we've been there.)
That's why it's important to ask about the ISP's average yearly downtime. Most will state their uptime is close to 100%, but you're the one left in the dark if they don't deliver.
This is an important feature to consider getting covered in your SLAs—especially if no internet means a huge loss for your business.
Bundles
Bundles are a great way to save some money, especially if you need more than just internet. Most ISPs will bundle your business internet with phone, TV, or Voice over Internet Protocol (VoIP) services at a lower cost than if you bought each plan separately.
Bandwidth
Most broadband internet connections let you download (receive) information faster than you can upload (send) it. If you regularly upload large files (cloud computing services require decent upload speeds) you will need to ensure you have a fast upload speed too. Notably, cheaper packages tend to limit how much data you can transfer each month.
Usage
If you intend to host your business website on a server within on your own premises or manage your own email server, you will need to check with your business ISP to ensure they supports this.
Be wary of your business ISP's small print – connection speeds can vary depending on the distance between your premises and the local telephone exchange – yet many ISPs only quote the best case speed.
Business Broadband ISPs often offer optional extras, such as email addresses or inclusive telephone calls. Whilst this can seem like a cost saving, consider carefully relying on one provider. If one business ISP supplies your telephone and internet connection, a problem with the ISPs systems could severely hamper your business communications.
Price
The cost of high-speed business broadband service is one of the first things small businesses think about when purchasing or changing an internet plan. Understandably so. You have to keep a close eye on every dollar that goes in and out of your business. Fortunately, there are options for every budget.
Take some time to figure out the amount of bandwidth you need, so you don't end up paying for a speed you won't use. Consider bundling multiple services like small business internet, phone, and TV. The cost per service will go down and you'll save time by having just one service provider.
Business internet costs anywhere from $34.99 a month to over $500.00 a month. The price depends on the type of connection (DSL, cable, or fiber), special features (like a dedicated line), and what speed you get.
If you bundle your business internet with phone, TV, or other services, you'll likely save some money each month.
Wi-Fi
Wireless internet is something every business should take into account. Price can be a factor that makes small business owners hesitate. However, the benefits of a Wi-Fi network outweigh the cost virtually every time. The complexity is another reason companies may choose to forgo wireless. With managed Wi-Fi options, you can leave your network in good hands while focusing on critical tasks.
A wireless internet connection is beneficial for two groups of people: your staff and your customers. Small to medium-sized businesses can't afford to let productivity suffer. The flexibility of Wi-Fi allows your employees to connect and work, even if they're not at their desks. Additionally, providing free Wi-Fi to customers can have a significant impact on your bottom line. Up to 62 percent of surveyed businesses noticed that customers spent more time at an organization offering Wi-Fi.
People are in less of a rush to leave if they can work or entertain themselves while waiting in your lobby.
Whether you're running a sports bar, hotel, or even a small office, there's no doubt that offering public Wi-Fi offers several eye-catching benefits. For one, consumers expect free Wi-Fi as part of their experience in any business they plan on staying at awhile, including restaurants and auto shops. Not only does a public Wi-Fi make for happier guests and customers, but it can also improve employee productivity in an office setting
But it's important to note that offering free Wi-Fi can backfire. As part of any business plan, you and your IT team should have a clear-cut security policy with protocols established. At the very least, make sure WPA2-level security is enabled. Additional measures you can take include adding firewalls, changing passwords frequently, and keeping the Wi-Fi router hidden away from outsiders.
Read our guide about setting up Guest Wi-Fi for your business.
Speed
Your internet speed can make or break your business. Productivity will decline without enough bandwidth—sometimes drastically. In fact, an employee can lose a week's worth of time per year due to slow internet.
What is internet speed and how is it measured?
Bandwidth is measured in megabits per second or Mbps. Your download speeds are often faster than your upload speeds. So, be sure to ask for both numbers or if symmetrical speeds are available.
Determining the right speed is easy. Simply, consider how you and your employees use the internet. Not all activities are equal when it comes to the speeds needed. For example, video conferencing takes more bandwidth than managing your social media accounts.
Speed – If many people will be sharing it you will need a fast internet connection. Speeds are measured in megabits per second (Mbps). ADSL is typically 8Mbps whereas some fibre connections offer speeds in excess of 150Mbps.
Internet speed, sometimes referred to as "bandwidth," is essentially how much data can be uploaded or downloaded in a second. And that covers your entire network, so if two people are downloading files at the same time, the download speed is halved for each of them.
The internet industry measures speed in megabits per second (Mbps). So the greater the megabits per second, the speedier your internet is. But like we mentioned above, increasing the number of internet users and simultaneous tasks can bump up internet lag. Data heavy tasks can also slow things down— think large file downloads or video conferencing. To prevent lag spikes during crucial business hours, cut back on internet activity by scheduling data backups after hours.
What is the average business internet speed?
Again, internet needs can vary wildly between businesses. But you may still be wondering, what's the average business internet speed? In the first quarter of 2017, the average internet connection speed was 18.75 Mbps.² Fortunately that average continues to increase year over year.
Download speed vs. upload speed
Wondering how download and upload speeds differ? Essentially, download speed is the rate that data is transferred from the internet to your computer. Virtually all internet activities require download speed, but some use more than others. You'll need a faster download speed with every employee you add.
By contrast, upload speed is the rate that data is transferred from your computer to the internet. This speed is crucial for uploading large files without interrupting interactive services like VoIP.
Be sure to keep both download and upload speeds in mind when choosing a business internet service provider.
How much internet speed does my business need?
Your first step is to figure out how much speed your small-business needs. This depends on how many employees use the internet at a given time and what kinds of activities they use the internet for.
Curious about how much internet your business needs to run efficiently? As a small-business owner, choosing the right internet speed is crucial for tasks like fostering employee engagement and productivity, downloading files quickly, and communicating with customers properly—just to name a few.
| | | |
| --- | --- | --- |
| Internet speed (download) | Number of connected users / devices | What you can do |
| 5 Mbps | 1 or 2 | Online browsing, research, email |
| 25 Mbps | 3 – 5 | Large-file downloading, basic Wi-Fi, business communication |
| 75 Mbps | 5 – 10 | Video streaming, frequent file sharing, numerous POS transactions |
| 150 Mbps | 10 – 15 | Frequent cloud computing, video conferencing, data backups |
| 250 Mbps | 15 – 20 | Server hosting, seamless streaming and conferencing |
| 500 Mbps | 20 – 30 | Multiple-server hosting, constant cloud-based computing, heavy online backups |
| 1 Gbps (1,000 Mbps) | 30+ | Extreme-speed operating for enterprise-ready offices with near-zero interruptions |
Other considerations when choosing business broadband
Web hosting and e-mail addresses: Look out for antivirus and anti-spam filtering features.
Site creation: Suites such as EasySiteWizard help you quickly and easily set up a website for your business.
Business Voice (VoIP): Receive an inclusive VoIP business line for incoming and outgoing calls.
Extranet: This provides employees with one place to store and share information, which is backed up daily and password-protected.
PC Security: Protection suites safeguard your PC from hackers and viruses when you're online and protect you from infected flash drives when you're offline.
Note: – Static/fixed IP addresses can give your business a real look of professionalism. This is great if you're planning on doing a lot of business over the internet. – The main problem with static/fixed IP addresses is that they can be vulnerable to hackers, so good internet security is an essential.
Which Type of Internet Connections Are Available?
It's important to figure out what internet service providers are available in your area and what connections they offer. This impacts the speeds you'll receive and the price you'll pay. There are a few primary types of internet connections: ADSL, cable, fibre, and satellite.
Not all of those options are available in every area—or even every building in an area. Fibre connections are still relatively new and therefore not always available in certain neighbourhoods or buildings. Numerous internet service providers (ISPs) offer a range of connection options. Here we explain the most common types:
ADSL broadband
ADSL is provided via a phone line (standard copper telephone line) which connects your business premises to the local telephone exchange. You may be able to save money by bundling the two services. However, if your phone line goes down, so does your internet.
Connection speeds vary considerably on ADSL and is proximity sensitive and your speeds will be dependent on the distance between you and the local telephone exchange.
Whilst adequate for many companies with fewer than 20 employees and offering reasonable value, many businesses opt for Fibre over ADSL, since fibre typically only costs £5-£10 more each month.
Cable
Nearly everyone can get cable internet access these days. It may cost a little more than satellite and DSL, but the faster speeds are worth it to many businesses.
Some service providers are introducing fibre-coax networks, meaning even faster speeds for you. Your network may become congested during peak times as many cable connections are shared. The signal also slows down the farther it travels away from the provider.
Fibre
Fibre internet is the new kid on the block. It's typically a dedicated connection with symmetrical upload and download speeds. Your signal travels through light pulses along fiberglass (or plastic) strands rather than metal cables. That means it won't slow down over long distances or be affected by power lines and other electrical currents. Fibre is easily the fastest and most reliable network type.
Fast and more reliable than the traditional copper wires, fibre broadband is available in two types:
Fibre to the cabinet (FTTC)
A fibre cable runs from the local telephone exchange to a green cabinet on your street. Your business premises are connected to this cabinet by a standard copper telephone line. In the UK, many providers offer FTTC services.
Fibre to the premises (FTTP)
The fibre cable comes right into your office or building. As fibre cables are capable of faster connections than copper, FTTP connections tend to offer higher speeds. In the UK, although it's also available from some other companies, Virgin Media is the main provider of FTTP.
Whilst efforts are being made to increase the coverage offered by Fibre, you may need to check as Fibre isn't available in all parts of the UK. Fibre is worth considering if it is an option in your area and it is likely to become the standard for businesses in areas where coverage is available.
Satellite
Satellite is a preferable alternative to dial-up internet in rural areas where other types of connections aren't available. Weather and physical obstructions can impact your speeds and uptime. However, you aren't competing for bandwidth with your neighbours. It's also affordable for those with limited budgets and options.
How to choose a business internet plan
Decided to go for business internet? The next step is to decide on an ISP and plan. This step may be just as daunting as choosing internet for your home—if not more so.
But it doesn't need to be. Here are some pointers to help you find a business internet plan that fits just as well as the many hats you wear as a small-business hustler.
What Broadband is Suitable for my Business?
When it comes to business broadband, there are dozens of options available – from the simplest of basic ADSL connections, all the way up to 10 GB leased lines and phone systems more complicated than we can understand. So which business broadband package should you pick?
The answer is that it all comes down to what kind of business you're running. Here are some basic guidelines for choosing a broadband package for your workplace, whatever it may be.
Broadband Internet for a Home Office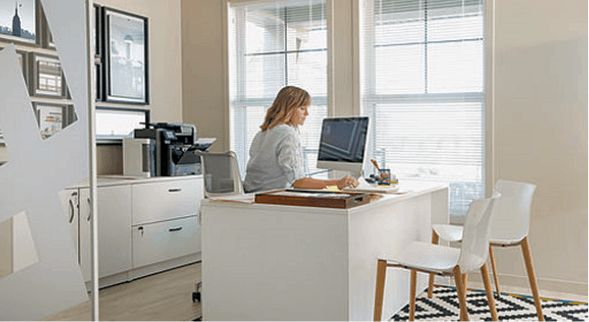 Our Recommendation:
ADSL with unlimited broadband

Email and Skype
Connect to the main office
Deal with large files and make conference calls
Average speed: 10-11Mb
If you are just emailing or just streaming a bit of music while you work, standard ADSL will do just fine. However, if you are a more intense user, you may want to look at a fibre connection. Will other members of your household be accessing the internet at the same time? Multiple users at the same time will utlise the bandwidth so you may experience some sluggishness during such periods.
Broadband Internet for a High Street Business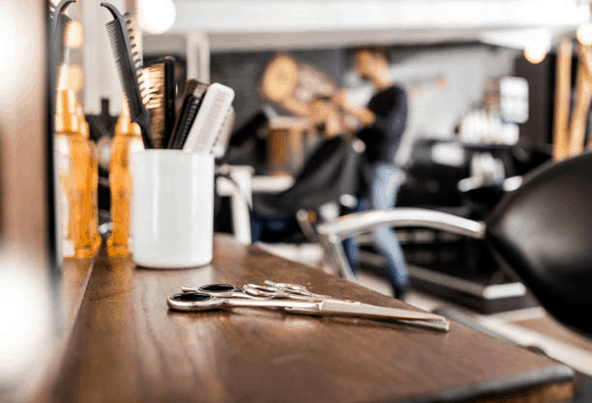 Our Recommendation:
Anytime calls, ADSL broadband.

For a high street retailer, anytime calls are likely to be more useful than broadband, so look for packages with those. It's a good idea to request an easy-to-remember business number too, to make life easier on customers who want to call you.
Most retailers don't need the internet for a whole lot besides taking card payments and sending a few emails, so if that's the case you may as well get a package that saves you money. Standard ADSL broadband is your best bet here, as it's much cheaper than fibre optic.

The lowest-priced packages usually have usage limits to keep costs down, which could well be fine – though if you'll be streaming music from Spotify on the shop floor all day, you'll definitely want unlimited downloads.
Broadband Internet for a Café or Restaurant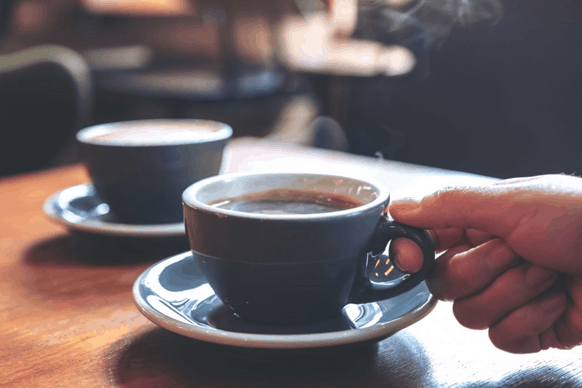 Our Recommendation:
Unlimited fibre
Who doesn't enjoy a good coffee or a snack whilst accessing a good and reliable Wi-Fi hotspot? We believe that offering Wi-Fi to customers in your café, coffee shop, or restaurant would be a beneficial offering for your business' customers.
Unlimited downloads are an absolute necessity in that case – with multiple people using your internet for most of the day, you'll breeze through a usage limit far too quickly. Speed is king in this case, too – a fibre optic connection will offer more than enough bandwidth to support everyone.
Of course, if customer Wi-Fi isn't on the cards, you're better off going for value ADSL broadband. Superfast speeds and unlimited downloads aren't quite as necessary if you only use the internet for sending emails and taking card payments.
Broadband Internet for a Small Office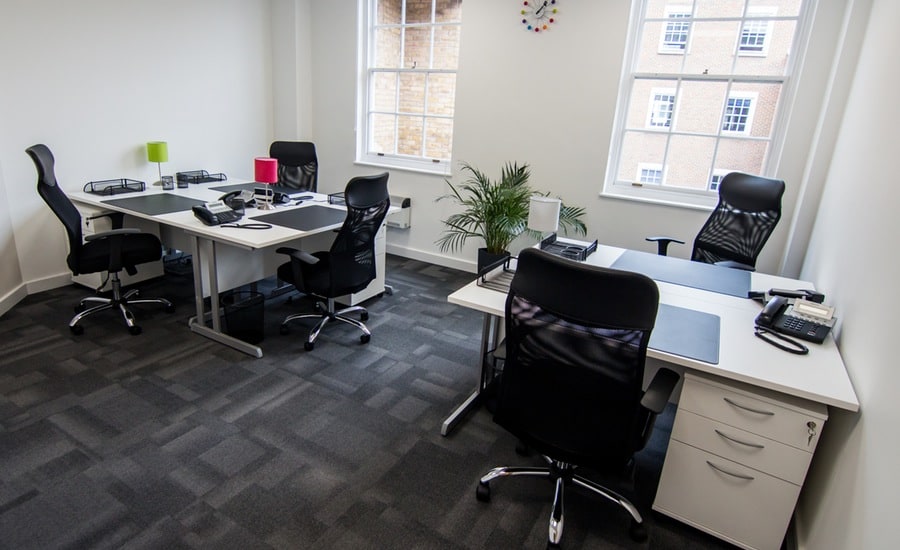 Our Recommendation:
Unlimited fibre, multiple phone lines, a static IP.

Assuming everyone in your office needs to use the internet, fibre optic broadband is an absolute must for a small office. Splashing out on a fast 76Mb connection is well worth it if it's available.
If the internet is absolutely vital for doing business, and a dodgy connection would have a serious impact – if you're hosting a website, for example – consider springing for an Ethernet or leased line. This'll give you a guaranteed fixed bandwidth 24/7, along with symmetrical upload and download speeds and extra support.

Look out for providers that offer you static IP addresses too. These are necessary if you want to run a server, get direct emails, or make better VoIP calls.

Another major consideration for an office is your phone system. If multiple employees have their own phone on their desk, you'll need multiple phone lines – or an integrated business phone system – to accommodate that. Most business broadband and phone providers can install another line for you, but if it's a more comprehensive system you want, look to larger providers like BT and TalkTalk.

The good thing about picking a special business broadband provider is that their services are often scalable: you can expand and change what you're receiving as your business grows.
Broadband Internet for a Large Office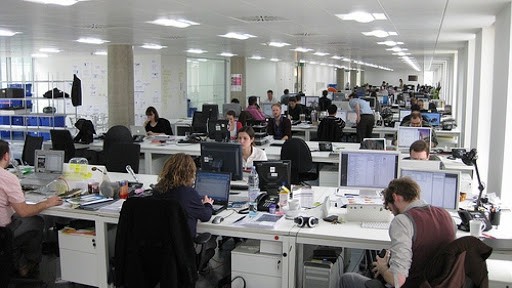 Our Recommendation:
Leased line or Ethernet.

For a large office, you'll need a broadband solution far more advanced than a basic fibre line, which simply won't be good enough to support an entire office of people.
A leased line, with ultrafast speeds, low latency, and symmetrical upload and download speeds, is your friend. It'll have enough capacity to get everyone online, be far more reliable, and make connecting to FTPs, Skype conference calls, and remote servers an absolute breeze.

Most providers that offer leased lines will also throw in things like priority tech support, beefy internet security, extended service level agreements, multiple static IP addresses, and even domain names.

Another major consideration for an office is your phone system. If multiple employees have their own phone on their desk, you'll need multiple phone lines – or an integrated business phone system – to accommodate that. Most business broadband and phone providers can install another line for you, but if it's a more comprehensive system you want, look to larger providers like BT and TalkTalk.

To accommodate your broadband, phone system, and any other server or cloud services you need, we recommend taking a look at BT Business or TalkTalk Business to figure out what solution is best.
Which networks provide business broadband packages?
The answer changes based on your business needs and the area you live in, plus what features you need—like a dedicated connection, email service, and cloud storage.
A host of UK providers now offer keenly-priced, super-fast business broadband packages tailored to the needs of companies. The top of the range BT Business Infinity broadband deal, for instance, features a headline connection speed of up to 76Mbps. TalkTalk's top-end business broadband package also provides a top speed of 76Mbps.
Other players in the business broadband sector include Plusnet Business, which is renowned for its superlative customer support, XLN Telecom, bOnline, Toople and Virgin Media Business, whose top business broadband product offers a guaranteed speed of 152Mbps.
BT Business broadband
---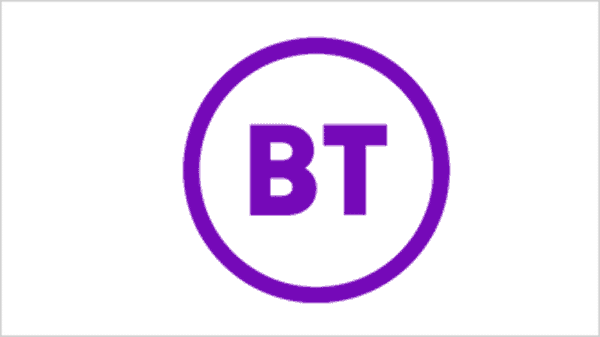 BT Business business broadband packages range from those suitable for small to medium enterprises with light usage needs to larger firms who may want to opt for those that feature unlimited downloads.
Customers can also choose to add mobile broadband, with free Wi-Fi minutes available on selected deals. In addition to minimum 10GB of usage allowance, BT also provides 10 e-mail addresses with spam protection with Outlook Web Access.
---
Virgin Media Business broadband
---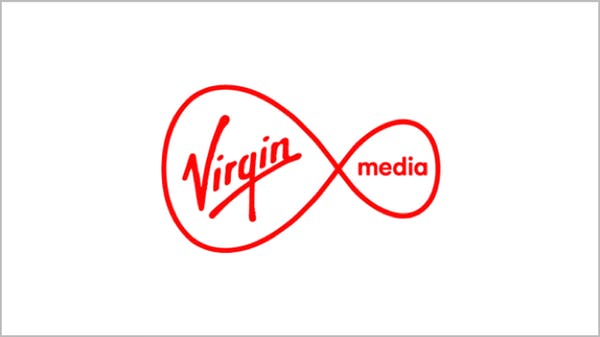 Virgin Media Business is able to offer fast and reliable broadband speeds that are not affected by the distance your business is located from the telephone exchange and a super fast cable service of up to 350Mbps.
Customer support is another strong selling point, with help on hand from a dedicated, UK-based team 24/7 via a freephone number.
Other key features of Virgin Media Business Broadband include Unlimited downloads and calls on their Vroom Fibre product, as well as business-grade SLAs and wireless routers as standard on all packages.
---
Plusnet Business broadband
---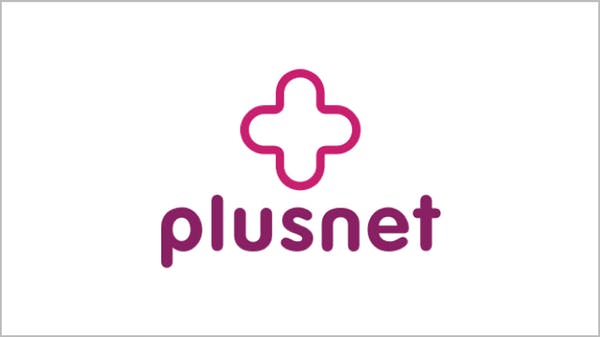 Plusnet has long been renowned for its excellent customer service. The provider takes this same customer-focussed approach for its Plusnet Business broadband services, with clients benefiting from a well informed UK-based support team that is on call 24/7 every day of the year.
Plusnet Business broadband customers can expect a connection speed of up to 76Mbps on their fibre broadband packages, which are available with 12 or 24 month contracts.
---
TalkTalk Business broadband
---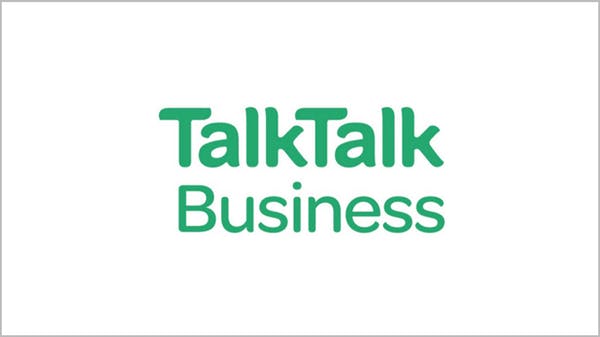 TalkTalk Business broadband packages offer speeds of up to 76Mbps and prioritised business traffic, making it one of the fastest available to UK firms.
Companies also benefit from years of industry experience, keen prices and the flexibility to tailor a phone line and broadband deal to meet their needs and add extra services for a small additional charge.
Customer support is excellent, with dedicated, UK-based specialists on call from 9am to 5pm. TalkTalk's superlative aftercare record was highlighted when it scooped a Cisco Customer Service Award for its standards of customer support.
XLN Telecom Business broadband
---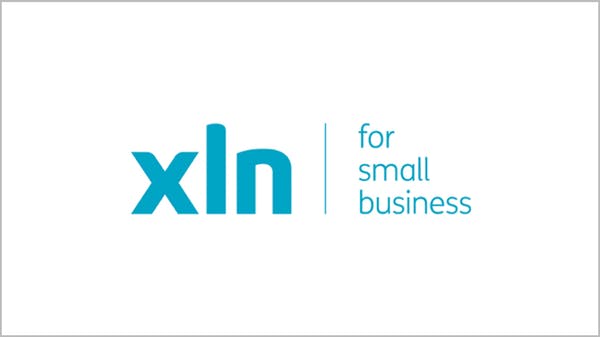 XLN Telecom specialises in broadband and landline packages tailored to the needs of small- to medium-sized businesses. Prices compare very favourably with rival providers.
XLN Telecom business broadband packages include award-winning customer support, and select bundles include its Secure security software, which includes antivirus, anti-spyware, abuse control and anti-spam features.
XLN Telecom was awarded Silver at the 2016 UK Customer Experience Awards and picked up the 2016 CV Magazine Achievement Award for Best SME Telecommunications Specialist – UK.
---
bOnline Business broadband
---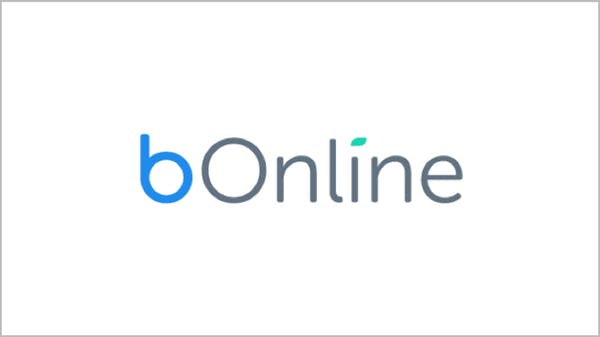 bOnline's main focus is to accelerate businesses with fast and reliable internet access. They are small business specialists and they provide three powerful and affordable connectivity solutions to help equip small businesses in the digital age.
Specifically, bOnline offer broadband on a 12-month contract with speeds ranging from 18Mb to 80Mb.
---
How to choose a Business Broadband Service Provider
When selecting a broadband provider, you will need to take into consideration:
Availability of broadband in your area—this may restrict your options; when you search our broadband service list, enter your postcode and we'll try to narrow down your options!
What you need broadband for—if all you want is to check your e-mail and occasionally browsing Facebook, you don't need a fast service and can pick based on price; if you have a family that love to watch Netflix online with different family members using the Internet at the same time, you may need a faster service. If you're using broadband for work, you may have specific technical or service/support requirements. If your kids play games online, they will want the lowest possible latency, so satellite broadband would be a non-starter for example, so involve the family in the discussion. Decide if you want a 'capped' service with some defined download limit, or an unlimited one. Remember to check what upload speed a service offers, some VDSL2 services only offer an up to 1.9 Mbps upload with competitors offering up to 9 Mbps.
Bundling—Many broadband services are bundled with telephone line rental, and you might be able to combine TV services (e.g. Sky, Virgin Media and BT) for savings. A rule change in 2016 means line rental and broadband prices must be advertised as a combined figure and while some do break out the line rental cost not every one does.
What contract period you're willing to commit to?—Often the fastest packages can have longer 18-month contracts, so you need to ensure you're not tieing yourself to a commitment if your rental agreement is only for 12 months. You may be entitled to move your service, but you need to read the small print!
UK's top rated business broadband providers
| | | | | |
| --- | --- | --- | --- | --- |
| Service Provider | Known for | Prices from | Out of 10 | Compare quotes |
| Vodafone | Great deals and service | £21.50 | 9 | Vodafone prices |
| EE | Some of the fastest speeds | £19.99 | 8 | EE prices |
| BT | UK's best coverage | £22.90 | 8 | BT prices |
| Virgin | Top speeds and service | £29.99 | 8 | Virgin prices |
| Plusnet | Cheap and flexible broadband | £14.49 | 7 | Plusnet prices |
| Zen | Top customer service | £15.40 | 6 | Zen prices |
Source: Ofcom
UK's lowest rated business broadband providers
| | | | | |
| --- | --- | --- | --- | --- |
| Service Provider | Known for | Prices from | Out of 10 | Compare quotes |
| Post Office | Expensive and slow | £29 | 5 | Post Office prices |
| TalkTalk | UK's worst customer service | £19.95 | 5 | TalkTalk prices |
Source: Ofcom
Key Takeaways to Remember
Your internet connection is a crucial asset for your company. Fast and reliable internet helps your business be more productive, engage customers, and maximize profits. There's a lot to think about when shopping for services, so here's a summary.
Splurge on business internet—it's worth it.
Find the network types and service providers available near you.
Calculate the speed you need.
Save money by bundling.
Consider Wi-Fi, especially if your business has a waiting area.
Generally business internet service providers (ISPs) quote prices without VAT so keep in mind that the first price you see is NOT the final cost. Line rental tends to be included but landline phone calls are an optional extra. A wireless router is almost always included as part of the deal but there is usually a charge for delivery.
Business broadband providers do not put any download limits on their internet plans so there's no need to worry about keeping a check on your usage – all the deals we've seen include unlimited broadband as standard.
In terms of internet connectivity, decide what your priorities are and what you are prepared to pay to get the best combination of download speed, upload speed and technical support.
BT offers the biggest range of options for larger organisations, with additional features such as Guest Wi-Fi to keep your customers happy, and security for your devices. In terms of coverage across the country BT also wins hands down.
Smaller organisation will be better catered for by a specialist internet service provider such as bOnline, which provides a more personalised service with a thorough understanding of how small businesses operate. With bOnline's flexible phone and internet solutions, your business needs could be fulfilled with ease and at a great price.
There is no one-size-fits-all solution when it comes to business broadband. The best internet deal for your company will be the optimal blend of fast internet bundled with whatever level of technical support and security software that's right for your enterprise.