Choosing a Domain Name for your Business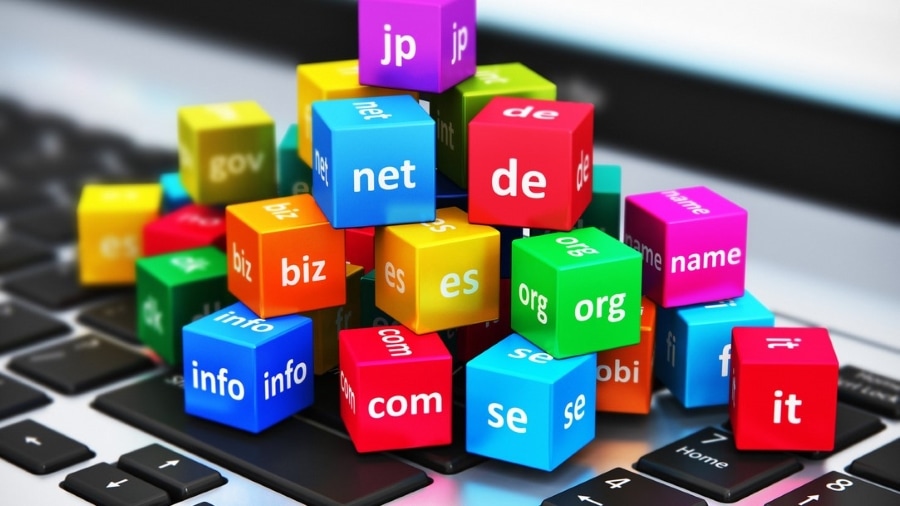 Choosing a domain name for your Business: Today, one of the biggest parts of starting a business is building its online presence. Everybody turns to the internet when they want to find something, whether it is a piece of information or a product/service. This means that you must have a business website if you want to grow your brand and become successful.
A website cannot be created without choosing a domain name that aligns with your business goals. It is essentially the identity of your digital presence and the most important factor that decides how many visitors your website gets. Let us try to understand why choosing a domain name is so important.
Benefits of Having a Domain Name
Here we highlight some of the most important reasons you should consider having a domain name for your business website.
It Adds Credibility to your Business
Having a proper domain name with an appropriate extension presents the business as professional, relevant, and innovative. It helps prove your website's legitimacy and build credibility among prospects. Today, things that look professional and tech-savvy are preferred over outdated ones. This means a credible and discoverable domain name is essential for a business looking to promote itself online.
Without a good domain name, you risk appearing outdated and old-fashioned. Generic web addresses also don't bring confidence and trust in customers.
Making a wrong choice of domain name would reflect directly on your digital representation. Audiences may think you are not willing to invest enough and draw a conclusion that you sell low-quality products/services.
RELATED: 5 eCommerce Marketing Strategy Tips to Build a Thriving Ecommerce Business
It Sets the Right Expectations
Internet users, when they visit your website, are likely to set some expectations based on the domain name. Choosing an appropriate domain name helps ensure that visitors expect what you are offering and that their expectations are met in a way that is beneficial for your business.
The right domain name will also help establish your brand. If it matches your business name, it reinforces your brand strongly and makes it easier for the audience to remember.
It Improves Discoverability
If you don't have a domain name or have a too generic or specific domain name, it is difficult to attract traffic other than those who search for your business purposefully, as they already know about you. This will leave your website lost in the ocean of corporate sites saturating the internet.
On the other hand, when you have a strategically selected domain name, your website's search engine ranking is likely to improve.
You have a higher chance of being found on the web and getting more random traffic to the site, which translates to more sales.
As your website grows in quality and content, your domain name will become more recognizable and discoverable.
Domain Name Helps Keep the Internet Presence Mobile
When you own your domain name, it is easy to move your physical business any number of times and retain the same digital presence. People can reach you at the same address even if you travel across the world.
This is not the case with businesses without a domain name. Hosting the site on different domains will cause you to lose the reputation and momentum you have built over time for your brand.
Choosing a Domain Name
Here we share some tips to help you choose a suitable domain name for your business to succeed on the internet.
Make It Easy for Visitors
Selecting an easy domain name to type and remember is critical to your success. See that your domain name is not too long, wordy, or complex.
A short, simple, relevant one is easier for those trying to discover you. It will also impact your brand recognition and credibility positively.
Avoid using slang or confusing words that can be spelled in different ways. It is also advisable to avoid the use of hyphens or periods in the middle of the name.
This can make it difficult to write or remember the domain name. By taking care of these things, you are making sure that there is less possibility for visitors to enter their names wrongly when they want to access your website.
Use Keywords in the Domain Name
Whenever possible, your domain name should contain your business name or the keywords related to the business.
This ensures that people can figure out what your brand is about by seeing your URL, even if they are not already aware of it. Adding keywords to the domain name also helps attract targeted traffic to your site.
When somebody searches the web for a keyword, the search engine considers the domain names of websites to identify relevant matches.
RELATED:Components of Digital Marketing: What is the importance of PPC, SEO, SMM, and Email marketing?
Choose the Right TLD
TLD (Top Level Domain) is the extension that follows the domain name. While a business is less likely to give a thought to the choice of TLD, the extension is actually quite impactful for your search engine ranking.
It is possible to widen the range of your domain name by registering with multiple TLDs. .org, .net, .co, .biz, etc. are popular TLDs that improve your chances of getting the desired domain if the name with the .com extension is already taken.
Keep Room to Grow
Every business wants to have a unique domain name that defines its identity to the best. However, being too specific can pose a problem in the future if you plan on expanding your business.
This means you must consider the possibilities when choosing your domain name.
For example, if you are currently serving as a wedding photographer, it is better to avoid a specific domain name that mentions 'wedding photography.' This will be a problem if you want to expand to portrait photography in the future.
RELATED: Website for Small & Medium Businesses: How to Build a Business Website in 5 Steps
Final Thoughts
A strategic domain name is crucial for your online presence as it makes you discoverable on the web and establishes legitimacy, credibility, and brand recognition. Make sure you spend enough time and effort deciding the domain name for your corporate website.
Choose a simple and short domain name that includes relevant keywords so that your website is memorable and recognizable and appears on the search engine results to drive more high-quality traffic.