Using Cloud Computing to achieve Business Continuity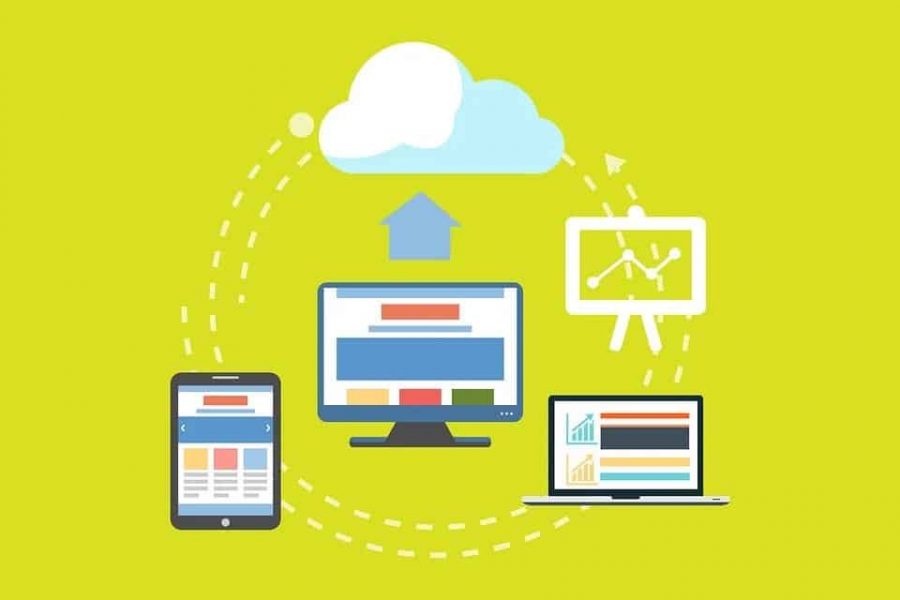 Business owners always look to make their organizations smarter and faster by using the latest technology. No one wants to compromise the data security because they know how costly a data breach can prove to be? So, do you have a plan for business continuity? Do you have data security in place to protect your business from disaster? You don't have to worry about data backup plan because investing in cloud computing can help achieve business continuity without updating the existing systems. Here we will discuss how cloud computing business continuity works and reduces the threats of data breach and disaster.
Cloud as a Business Continuity Solution
In the case of system failure, business progression planning will help ensure that business survives. Cloud computing can form a core component of your business progression plan.
Cloud computing service providers also back up and protect the data by hosting the data remote servers from the physical backup storage and the previous hardware. For example, workers cannot work in the original premise because there is fire or flood, and they can still access the files and data online and continue their daily work.
Nowadays, small and medium-sized firms are using cloud solutions to provide their IT services more efficiently to users. One of the overlooked benefits of cloud solutions is the role of cloud computing in business continuity. Now, all the firms look for reliable and affordable ways to provide quality services to their users.
For small and mid-sized companies, the cloud is the best and cost-effective solution for business continuity. Moreover, disaster recovery and data backups are cheap. On the other hand, traditional approaches to disaster recovery are pretty expensive. So, let's see how cloud computing is critical for business continuity.

Continuity of Cloud Services
It is also possible that cloud service providers might lose information, suffer from service attacks, or go bankrupt. All these possibilities should be linked to risk analysis, primarily if all the computer resources are hosted on the online service cloud provider.
To ensure that there is business progression and you can adequately plan for your cloud services, you have to:
Carry out a business impact analysis or vulnerability assessment to view about how critical the services are.
Develop a robust recovery strategy, like data backup or duplicate servers that lead the users to another website.
Test all the recovery strategies and tools regularly.
Review all the service level contracts.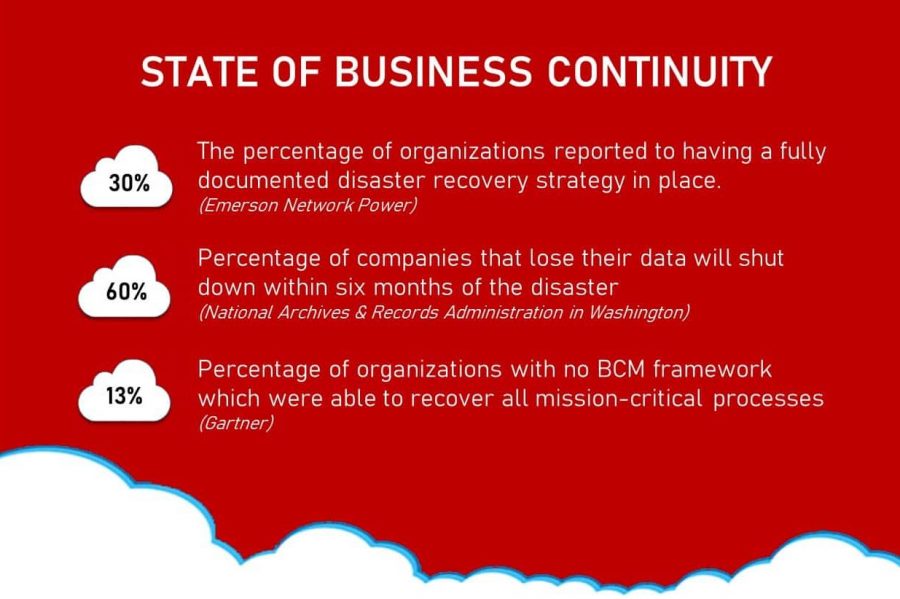 Benefits of using Cloud for Business Continuity
Leveraging cloud computing for business continuity can offer several benefits to organizations.  Some of the more significant benefits are presented below:
The main advantage of cloud computing is that it allows complete backup of your server simultaneously. Your all the business information is stored in a software block, and you can recover it when needed. Moreover, you can do this in a few minutes. You don't have to wait too long like the older software programs. So without the cloud, your business continuity is at risk. There is a strong possibility that you could lose all the information and data.
If you are a business owner or a cloud security professional, you need to choose the right location for recovery. In case, if the facility becomes a victim of the same disaster again, you will lose all your information forever. If to have your backup and main servers in the same location, you won't be able to deal with trouble in case of a flood, fire, or a hurricane. Cloud technology allows you to place a backup facility anywhere in the world so that if a disaster strikes, you can deal with it quickly.
By using cloud technology, recovery methods are cost-efficient. In the case of traditional methods, you have to set up several physical servers, and it can be costly. On the other hand, cloud technology enables you to use as many hardware and software resources you need without spending extra amount. Moreover, in the case of a downtime, businesses have to bear massive losses because companies have to spend lots of staff-hours to recover or redo the task. Cloud computing mitigates the risks, and you can generate revenue at a rapid pace. Moreover, cloud computing helps business continuity.
Fixed Assets Are Easy to Recover
You spend a massive amount on fixed assets, such as desks, decoration and chairs. You have to provide an accurate record of purchasing and depreciation to your insurance provider. When you give an accurate record, then the recovery process is initiated. Imagine if the data is damaged during any disaster then what will you do? In this case, you can't perform a recovery request.
On the other hand, you would have a quick recovery when you use cloud technology. It helps smooth and speedy recovery in case of a human-made error and natural disaster. Cloud allows access to insurance information, and you can claim it.

Protection Against Cyber Attacks
When attackers attack large enterprises and breach their data, it becomes difficult for organizations to recover from such loss. It has been seen that hackers attack small to medium-sized enterprises because they don't have data protection systems in place. The majority of small businesses use firewalls, spam filters, and anti-virus software for data protection.
Cloud computing allows restoring and backup your important business files in case your sensitive data is compromised. Small to medium-sized firms need strong protection against data breaches. Cloud security professionals are equipped and trained to prevent data loss from power outages and natural disasters. Moreover, these professionals have documented plan for data recovery, and you don't have to start back up and recover from scratch.
You can't access your traditional systems in case of a natural disaster like flooding or a hurricane. When you use cloud technology, it allows you to access your data remotely, and you don't have to be present physically on the spot. Moreover, your important files will be safe, and you can claim for insurance. On the other hand, in case of fire or human-made error, you will lose your sensitive data, and it will take a long time to recover data.
Perfect for Growing Business
Businesses don't remain in the same condition forever. Most of the companies grow with time. Cloud solutions are different from traditional approaches and offer unlimited backup. You don't have to invest in purchasing storage devices. Moreover, you can easily add storage when needed, and you only pay for the storage you use.

Achieving business continuity with cloud computing
Disasters can be a human-made or natural, but you have to prepare yourself for all these situations. Any data breach or natural disaster can affect your business badly if you don't have a proper backup plan.
It would be a wise decision to migrate your existing processes to the cloud to achieve business continuity. For choosing the cloud service providers, you have to research for vendors and see whether they have worked with businesses like yours. Ask how they will manage and access data and what business continuity features will keep your businesses running in case of a disaster or human-made error.