Dropshipping for Beginners: Your Common Questions Answered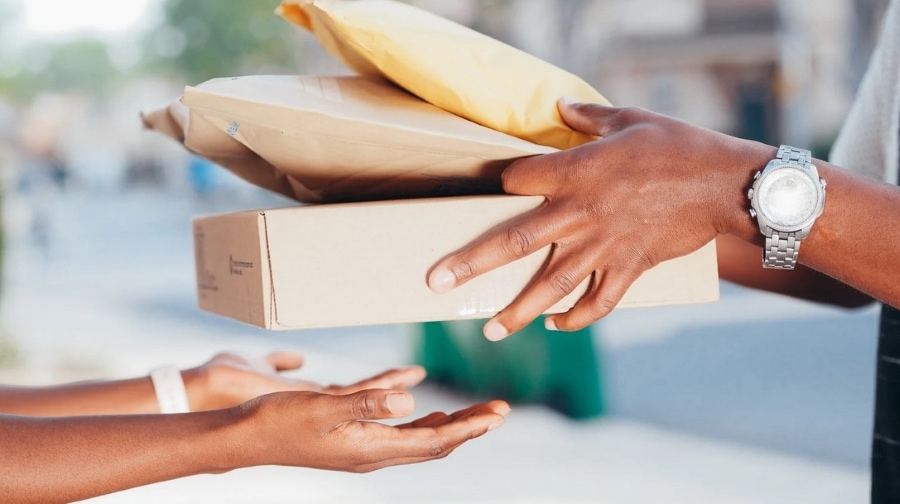 Dropshipping for Beginners: When you look at the Dropshipping business model, you might feel it is easy money since many people assume that dropshippers act as a link between retailers and customers. By doing this, you'll get your commission. It looks simple, but it's not. You have to consider challenges, work, attention, cons, and effort, and then you'll realize it's challenging.
You have to work hard and stick to your business plan, and after some time, you'll start to enjoy its benefits. Dropshipping has many benefits, such as no inventory cost or initial outlay. So, it's the perfect eCommerce model for someone who wants to test the market scenario and product viability with zero to a minimum investment.
Let's move to some frequently asked Dropshipping questions for beginners.
How does the Dropshipping business model work?
It's a business model where you don't have to stock, supply, pack, and deliver the product yourself. The retailer or vendor will do everything, and you'll get your commission by selling products.
In Dropshipping, you'll have to act as a link or mediator between customers and suppliers. You create an online store, and the customer comes to your store, places an order, and processes it to the supplier. The supplier delivers this order directly to the customer.

As a dropshipper, your role is to promote your product. The rest of the supply chain cycle will be completed by the supplier. For example, the supplier is responsible for maintaining inventory, packaging, and shipment of the product.
RELATED: What are the risks of dropshipping, and how do you avoid them?
Dropshipping for Beginners: How to start a Dropshipping business?
Follow this step-by-step guide to start your Dropshipping business.
Research products you want to sell
Check their market demand
Find out trustworthy supplier
Do partnership with the supplier
Build your website or register your Dropshipping site with eBay
Promote your store by using marketing tools
Promote your products by using paid ads and social media platforms
For free traffic, focus on SEO, and it will provide you with long-lasting benefits.
Dropshipping for Beginners: Frequently Asked Questions
Dropshipping is the perfect for beginners and entry-level entrepreneurs. Here, we answer some common questions asked by beginners looking to start a dropshipping business.
How Much Investment Is Needed to Start a Dropshipping Business?
One of the best aspects of starting a dropshipping business is how little initial funding is required.
However, it's critical to consider your expenses: a dropshipping tool, your marketing budget, and any other funds necessary for your initial orders. A small fee will also apply if you purchase a custom domain.
RELATED: How to Start Dropshipping with No Money
It's critical to note that starting a dropshipping business is significantly less expensive than starting a traditional ecommerce store. Because you won't have to source products in bulk or worry about delivery, this is still a great way to run a store if you're inexperienced or unsure about going all in.
How Much Profit Margin Is Expected from a Dropshipping Business?
Profit margins vary according to product and quantity sold. Profit margins should range between 15% and 25%.
The answer to this question is highly dependent on the products you choose to sell. If you find cheaper products for around $5, you may find success by marking them up four to five times, resulting in a price of $20 to $25.
However, this is not recommended for more expensive products. For instance, if you source a $30 product, we recommend pricing it around the $60 mark.
RELATED: Pros and Cons of Dropshipping
Another way is to look at the prices set by your competitors for comparable products. This can serve as a reference point. You should constantly monitor your product prices and adjust them if you believe they will improve your conversion rate (while not jeopardizing your profit margins). You can learn more about conversion optimization by visiting this page.
Can I Sell My Products Worldwide?
Dropshipping's biggest advantage is that you can sell your products globally. Since it's an online business, you can target the entire global market. Anybody can purchase your product from all around the world.
Can I Use Multiple Channels for Selling My Products?
Of course, you can. The best practice is to sell your products across different platforms like Amazon, eBay, etc.
RELATED: Selling on Etsy vs eBay vs Amazon: Which is the Best Online Marketplace?
How Can I Promote My Dropshipping Store?
You can use different ways for your store promotion. You can buy advertisements on e-commerce stores, websites, and social media platforms. Moreover, you can get involved in customer engagement by conducting webinars and buying YouTube advertisements.
Getting your first sale with a new ecommerce store is a significant challenge, regardless of your entrepreneurial experience. Once you have your dropshipping store up and running, you must drive substantial traffic. There are numerous ways to accomplish this.
RELATED: 10 Dropshipping Tips that will drive sales growth
First, we recommend that you utilize free social media platforms such as Facebook, Twitter, and Instagram to share valuable content that encourages visitors to your ecommerce store. You can promote your store by posting links to it on relevant forums, Facebook groups, and other online communities frequented by your target customers. However, exercise caution regarding how frequently you do this – you do not want your store to develop a negative reputation.
Influencer marketing is another excellent way to drive traffic to your store. Influencers are individuals who have a large following and the ability to persuade them to purchase specific products or make certain decisions. If you choose to use influencer marketing, ensure that the influencers you work with have a similar audience to yours.
RELATED: Getting Started with B2B Social Media Marketing
Additionally, you can use paid marketing channels such as Google Ads to drive significant traffic to your store. Before you dive in, do some research on these platforms – you don't want to waste your limited resources.
Once you've begun to increase traffic to your store, sales will start to occur! After all, each individual who enters your store represents a potential customer.
Can I Use Product Pictures From My Supplier?
Yes, it is quite common for dropshipping entrepreneurs to incorporate images from their suppliers into their stores. However, most dropshippers eliminate logos, watermarks, and brand names from their product images (Photoshop is a great tool for this). To be safe, you should also obtain permission from your supplier.
We always recommend that you photograph your products.
How Can I Select the Right Suppliers?
In Dropshipping, the most challenging task is selecting the right supplier. When choosing suppliers, ensure that they are punctual, have an in-house team of experienced sales representatives, are tech-savvy, and have a good reputation. Moreover, they must provide high-quality products. Before selecting any supplier, check their online reviews, and they will help you know about customer satisfaction.
Do I Need to Pay Taxes?
It depends on the local government of the areas where you ship your product. Generally, the taxes are implemented on international delivery.
Do Customers Mind About Longer Delivery Times When Dropshipping?
If you manage your customers' shipping expectations clearly, they will not mind waiting a little longer for their products to arrive. Ascertain that your ecommerce shipping policy is defined and communicated clearly in your online store.
When you fail to manage expectations, customers may become enraged with you. Therefore, be upfront and transparent with your shipping times even before placing an order.
Additionally, you may wish to offer free shipping – this will assist you in convincing customers to make a purchase, and they will be much more accommodating regarding delivery times. We always recommend using ePacket delivery to ensure that your products arrive quickly.
Should I Rent Someone Else's Store or Create My Own Dropshipping Store?
The best way is to start your online store, but you can rent shop space on platforms like Alibaba, eBay, and Amazon at the start. Your store can help you scale up and build your brand. Moreover, it provides you control over the display of your products and user interface. Additionally, you can boost your brand image.
Do I Need to Hire Assistants, or Do I Need to Work Alone?
At the start, you can manage everything by yourself. When a business starts to grow, it becomes difficult to manage all business aspects. When your business expands, you need to hire assistants. When the workload increases, you can hire virtual assistants from platforms like Fiverr and Upwork.