How to Start Dropshipping with No Money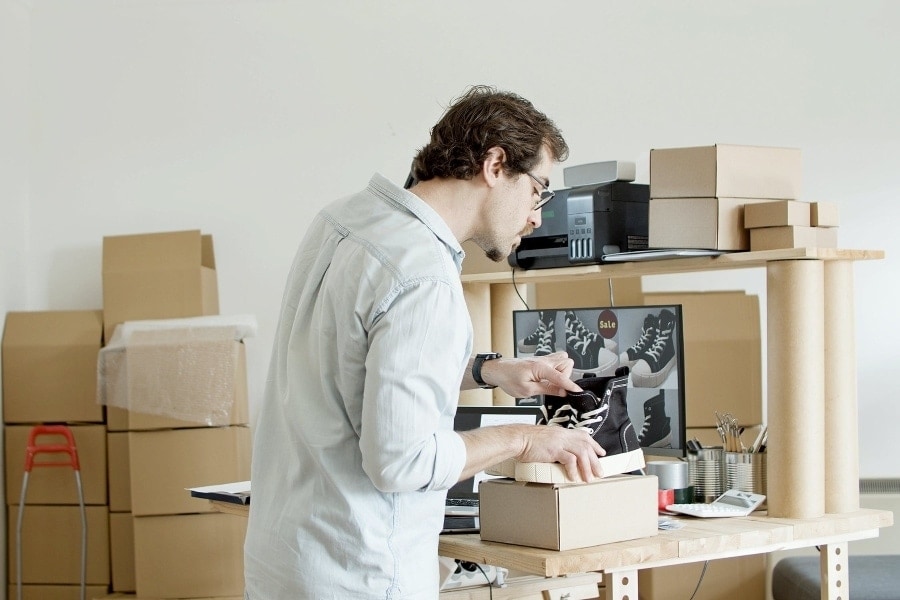 Many people want to know how much investment is required for starting a Dropshipping business and whether you can begin dropshipping with no money upfront.
Here you can learn how you can get started with a dropshipping business with little to no investment
What is Dropshipping?
A business model where products are sold online without maintaining an inventory is called Dropshipping. Customers come to the retailer's store and purchase products, but the manufacturer delivers the products.
The main difference between the traditional e-commerce business and Dropshipping business is that you don't have to handle inventory and shipment processes. So anybody with marketing skills can start their dropshipping business. They have to create an online store and start selling today.
One thing that should be in your mind is that profit margins in Dropshipping aren't high, so as a drop shipper, you need to choose high-price products to generate a good amount of profit.
Requirements for Starting a Dropshipping Business without Money
The good news is, you can start your dropshipping business without money, but you need to invest your time. When you spend more time on finding a profitable niche, you can generate more profit.
You need to differentiate yourself from others. You must have to do something unique from others to attract people to buy your products.
So, two things are required to start your Dropshipping business: your time, and the second is a profitable niche.
Now, you have some unique ideas, and you are confident that you can outsmart your competitors. How would you proceed to convert your business idea into a reality?
Steps for Starting a Dropshipping Business
A dropshipping business is a good entry point into online retail. It needs less financial investment than a traditional online shop and does not require a warehouse.
Let's take a look at the steps for starting a dropshipping business with little or no investment:
Amazon – You'll have to pay a fee for each sold item. Moreover, there are some additional fees as well. If you can sell more than 35 items per month, you can use Amazon's professional account.
The best thing about this professional account is that you don't have to pay a per sold item. You pay a monthly subscription fee.
Also read: How to start an Amazon FBA Business
eBay – You pay for the products that you list on their site. Moreover, they deduct commission on the sale of each product. There are different conditions.
For example, they support you when you want to start a new business. On the other hand, prices are high when you shift your old lawnmower. Moreover, you can use other features for price setting.
Unless eBay starts an event for a free listing, you'll have to pay for each listing.
Shopify – The best option in our view, since you don't have to pay a listing fee. You can add unlimited products to your virtual store. Moreover, you have to pay a monthly subscription fee of $29.
There are some comprehensive plans as well. So, it depends on you which plan you want to choose.
For beginners, the basic plan is a good way to start.
Find the right supplier
Your business success depends on the supplier you choose. There are plenty of suppliers, but you need to find one that fulfils your needs. A wrong supplier can take your customer away forever.
The best way is to order something from your supplier and check the delivery time and product quality. You can only become a successful drop shipper when you maintain the customer's satisfaction.
Select the supplier, add products to your store, and you're all set to sell products.
Invest your time and invest wisely
There are two things which will require your time.  One is choosing products, and the other is setting up your online store. In both cases, you have to invest your time.
For example, you need to spend time to find a profitable niche product range.
Finding a product range is simple and easy. You need to be clear about what do you want to sell. After that, you can choose products and list them in your store.
Moreover, you can add or remove text. Upload your product images and see how they will look. You can customize the size and dimensions. In short, you can play with designing as much as you can.
Market your products
You need to invest more time here because the more your market your product, the more you sell your products. Don't be shy of marketing because you can't sell products without marketing, especially when your store is new.
There are different marketing options. Most of them are paid, but we'll discuss some free options because this guide is about starting a dropshipping business without money.
People interested in starting a dropshipping business with no money can't consider this option. We're talking about PPC. It's pay-per-click advertising, but the return on investment (ROI) can be worth it.
For example, you can run a PPC campaign on Facebook, Google, and Instagram, targeting your intended audience.
You can't imagine the power of social media. Suppose you want to get the benefit of social media for promoting your products. In that case, you have to be smart and use it effectively. Once you're able to use it effectively, you'll see a significant improvement in your sales.
If you know SEO, you can do SEO of your store. It will prevent your investment in advertising. Moreover, the traffic you'll get will be long term and can help your store's growth.
Final Words
Starting your dropshipping business with no money is possible. It just requires your dedication and time.
Now, the days are gone when starting an online store was a challenging task. Many online platforms, such as Amazon, Shopify, and eBay have made dropshipping easy.
Moreover, the best thing is that you can start your dropshipping business for free or without investment. You need to pay a small amount on some platforms, but that's far less than creating a physical business.
In dropshipping business, the more effort you make, the more results you get. So, if you have a dream of starting a dropshipping business, convert it into a reality. Good Luck!