How to write an Etsy Business Plan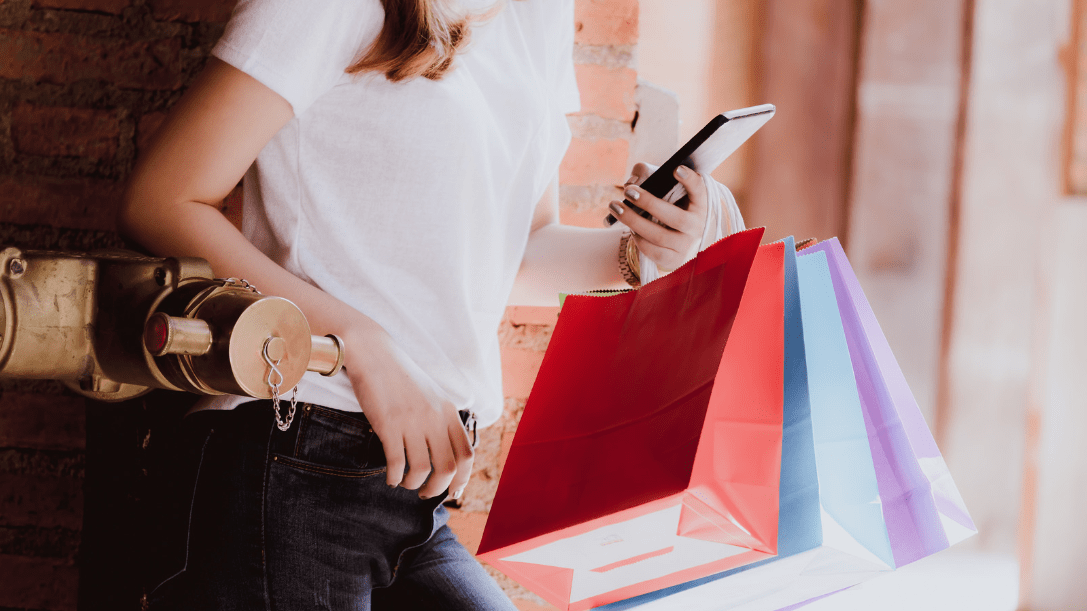 If you're creative, have an entrepreneurial mindset, and want to sell your crafts on Etsy, writing an Etsy business plan is the first step.
Do you want to start an Etsy shop but don't know how? You can make the process of writing an Etsy business plan fun and can do it within one hour. You want to create a strategy for selling your products to the world, so ensure that it's an enjoyable experience. Ensure that your plan is also creative like you.
What is an Etsy Business Plan?
It's a written document in which you provide an overview and the future of your business. Whether starting a physical business or an online business, there must be a business plan.
It should describe your business strategy and your targeted goals. Moreover, it would help to tell where you're now and where you want to go. Consider the following things:
How can you make a profit through your business and build assets?
Where do you see your business in the next 3 to 5 years?
How many growth chances are there in your target market?
Anyone wanted to start a new business must have a business plan. It's a vital tool for existing and established companies if they're going to move in a new direction.
What Should Be Your Business Plan Outline?
In your business plan outline, you must be clear about what you want to achieve and how will you achieve it? Moreover, you must be clear about your marketing and operational plans.
Business Overview
It means you must have a clear business strategy and action plan. Mention the following things in your business plan outline:
What are your goals, and what will be your action plan to achieve them?
How will you make money and increase resources?
When you are clear about your long-term goals, you can take steps towards success and keep your business on track. Moreover, consider your competitors in your target market and determine why your business will succeed and others might fail. A competitor analysis can better indicate where you stand and which innovations can help you grow your business?
Know your business best
Your business plan will indicate that you understand your business and the target market. You must be clear about how to deal with the potential obstacles and what are your expectations in the coming years? Your business plan must be a helpful tool to:
Focus and develop ideas
Find your business priorities
Explore different options to find opportunities and get the most out of them
Be clear about your Funding Requirements
You need to have a clear financial plan because all the banks want you to have a detailed business plan for loans. You can convince banks and other potential investors to fund and grow your business when you have an in-depth plan in place. So, when you're clear about your funding requirements, you can have a clear financial plan.
Plan for Hiring employees
When you plan to start a business, you can't do it alone. You need to hire employees to expand your resources and increase your assets. This plan can help you attract new senior management, distributors, and business partners. You must be clear about:
Your company's vision
Company's mission statement
Why does someone need to work with you
Why do you need a Business Plan?
As mentioned earlier, it's a detailed and written document that describes your business. It should cover business objectives, sales, marketing strategies, and financial predictions. A clear business plan can help you to:
Set business goals
Spot potential obstacles
Clarify your business idea
Measure your progress
Moreover, you must have a business plan to get investors or a loan from the bank. It also helps employees, suppliers, and customers to support you.
What Should Be Included in Your Etsy Business Plan?
Let's include a brief detail of what should be included in your Etsy business plan. Ensure that it's under 140 characters and keep the Twitter example in mind.
Value Proposition – Think, if you have only 140 characters, then what would you tweet to describe your business? It will encourage you to share only something unique about your business.
Market Need – If you're unsure about the market need, you can't market your product. You can speak with potential customers to obtain feedback and understand what they like about your product. It will give you an answer to market needs.
Your Solution – Describe why your product is unique and when someone would ask, what do you sell? What will be your answer?
Target Market – Be clear about your target market: whom you want to buy your product, for example, gender, age, shopping habits, and geography.
Competition – Identify where you and your buyers will buy if your products are out of stock. Knowing your customer is essential. Knowing your competition is also crucial.
Funding Needs – You need loans from banks to purchase material. Be sure about how to use these funds and how much time will you take to pay the debt?
Sales Channel – Here, Etsy is your selling platform. You can sell at a local boutique, but your goal should be to have wholesale accounts. You must have multiple sales channels.
Marketing Activities – How will you market your products? You can advertise on a design blog or use Etsy Search ads for marketing. You need to perform different activities for each market segment.
Financial Projections – How much will it cost you to make and market your products? How many sales can you generate in a specific time? Answer to these questions can help you set financial projections.
Milestones – What you have achieved so far and what you want to accomplish in the future. It will help you to stay on track.
Management Team – Let your employees know why you're the right person to lead this venture. Hire employees that you need to run your business.
The Etsy Business Plan Checklist
This Etsy business plan checklist can help you a lot:
Business Proposition – A brief description of your business can be even one sentence.
Market Need – Which problems will your product solve by being in the market?
Your Solution – Description of your products, and you can also add photos.
Competitor Analysis – Who else is selling the same products in the market? How are your products better than theirs?
Target Market – Who will be your potential customers?
Budgeting and Forecasting – How much is your product's manufacturing cost, and how much are you expecting to sell this year? Moreover, what will be your profit margin?
Marketing – Which channel will you use, and what will be your marketing strategy?
Milestones – What are your business goals, and what do you want to achieve in the next few years?
Management Team – Do you have the guts and expertise to lead a team?
Funding Resources – It's optional because you might already have enough capital and not need any sponsor or bank to grow your business.