10 Dropshipping Tips that will drive sales growth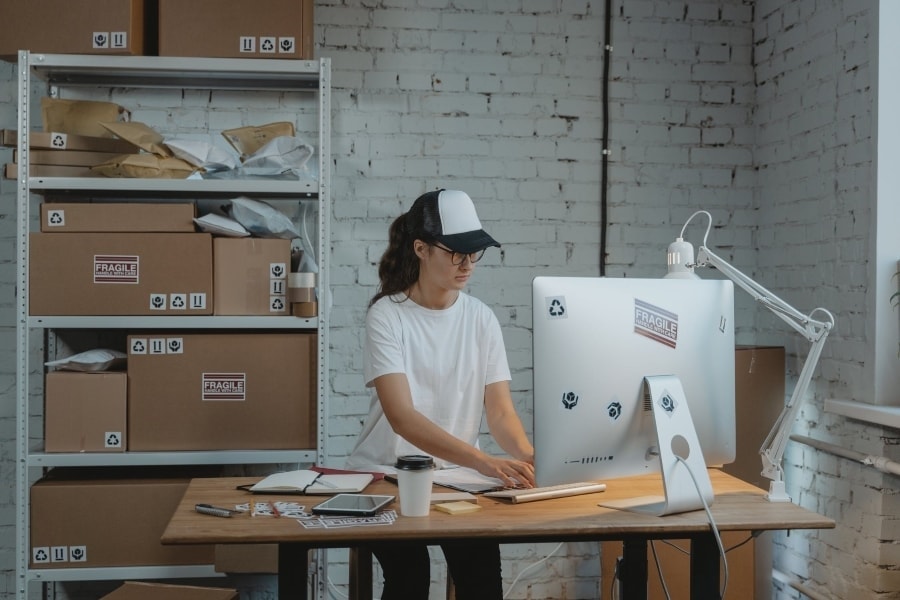 Dropshipping has provided an opportunity for aspiring entrepreneurs to show their skills in e-commerce. Whether you are looking to launch a dropshipping business, or have an established business, here are some invaluable dropshipping tips to help you on your way to success.
There are plenty of good reasons to start a Dropshipping business, such as it's easy to start, no massive requirement of capital, limited risk, and can be completely automated.
The trend of Dropshipping has increased over the past years – our dropshipping tips can help entrepreneurs to start or further expand their dropship business.
10 Crucial Dropshipping Tips for Entrepreneurs
Since drop shippers do not handle the products they sell, they have little direct control over how their products are delivered to clients.
These dropshipping tips will enable drop shippers to achieve an outstanding delivery experience for their customers despite the lack of control.
1. Find the trustworthy and right supplier for your dropship business
For a successful dropship business, supplier selection is crucial. These wholesale suppliers deliver the order on your behalf. Your brand reputation depends on these suppliers. Ensure that supplier can provide high-quality products in suitable packaging and on time.
Ensure that suppliers follow strict quality standards, deliver products on time to your customers. If they don't do this, it will hurt your business's reputation, credibility, and trustworthiness. A great dropshipping tip to remember is that you're answerable to your customers rather than your supplier.
If anything goes wrong, it will negatively affect your brand. Your suppliers play a crucial role in the success and failure of any business. So ensure that you research well enough to find the right and trustworthy supplier for your business.
See also: What are the risks of dropshipping, and how do you avoid them?
2. Don't under-price your products
When you start a Dropshipping business and decide which product to sell, always consider the profit margin. Take your marketing expenses, staff, and office supplies into account while setting up the price.
The best way to attract customers is to sell quality products and set a reasonable price. Moreover, you need to offer excellent customer care service, a swift refund policy, hassle-free returns, and personalized packaging.
When you provide an easy and smooth shopping experience, customers happily pay extra for it. If you want your business to last long, don't compromise quality just for the sake of increasing profit margins. Many dropship start-ups disappear due to this reason. You can make higher profits from each order by increasing the average order price.
Furthermore, your e-commerce platform must offer to upsell and cross-sell features. People mostly prefer products that give them more profit margins, but it's wise to go with a low-profit margin.
For example, you can make more profit by selling more cheap products. You can explore high ticket IT products because they have good profit potential and are not fully explored yet. So, it can be a profitable niche for your dropship business.
3. Provide amazing offers
If you want your e-commerce store to stay in the limelight, offer amazing offers and discounts. It's an incredible marketing tool these days. When you bundle products together and create enticing offers, it motivates customers to make a purchase.
During bundling, you create a pack of similar products and set a discounted price. For example, you can offer one product for free on the purchase of four products.
Let's take the example of bundling. You sell one mouse for $10, and you can create a bundle of 10 mice and offer them for $90. By doing this, you encourage customers to buy your products, and they start taking an interest in your promotions. Offer cross-sell, upsell, and bundles to motivate customers to make a purchase.
4. Get product samples
A great dropshipping tip is that whatever products you want to sell in your store, get their samples from your supplier. It will help you check the product quality, packaging, shipping, and delivery time. If you feel there is a need for improvements, make improvements to provide a better customer experience.
By ordering product samples, you get an opportunity to make product videos and unique pictures for marketing purposes. Moreover, it allows you to check the quality of the product and service. If you're not satisfied with the quality, you can change suppliers. By doing this, you can protect your brand's reputation.
5. Keep an eye on your competitors
There should be a healthy completion between you and your competitors. Always keep your competitors on their toes, and try to keep an eye on their activities. For example, what they are doing on their websites, social media, and blog articles. In this way, you can get a better idea of demographics and quickly identify your target market.
Continuous monitoring of competitor's online presence can help you know what can provide you better engagement. Customer reviews give you an indicator of their weaknesses. You can take advantage of these weaknesses.
6. Choose an e-commerce platform wisely for your Dropshipping store
An e-commerce platform determines whether your business will run through choppy waters or will it be smooth-sailing. Many e-commerce platforms offer almost the same features.
Now the question is, which one is best for you? It depends on the products you want to sell and the market you want to target.
You can't compromise on some features. Therefore stick to your goals and find out which e-commerce platform fulfils your needs. Your e-commerce platform must have these things:
Direct integrations with the product feed of distributors
Direct integration can make your life much easier. It will save you lots of time and energy because you don't have to manually write product descriptions, upload images, and upload products.
Integration with accounting software, ERPs, and CRMs
By doing this, you can ensure a seamless and smooth workflow experience. Moreover, it will eliminate the repetition of steps.
Automated tax and freight calculation systems
When you set automated freight calculation, it makes the checkout process more straightforward. Different countries and states have other tax systems.
Nobody wants to face legal issues due to taxes. When there is an automated freight and tax system, it helps win the customer's trust, and you can maintain transparency.
Ensure that whatever e-commerce platform you choose is scalable. Your business will grow over time, so your platform must be scalable. Many e-commerce platforms charge extra when your business grows, so consider this when choosing an e-commerce platform.
The best way is to choose a platform that doesn't charge extra when your business grows. You have to do some research to find out the right platform and relevant platform for your niche.

Dropshipping Tip: Leading Dropshipping Platforms
Free to Download

No download required (three main pricing plans)

2 versions available

No download required (4 plans available)

Free themes available, premium themes starting at $39

Standard, Plus and Pro, which starts from $29.95 to $299.95.

Magento Community Edition: Free to download

Lite starting at $9/month

Basic – $29/month

Pro – $79/month

Unlimited – $179/month

Extensions from $0 to $249

Enterprise plans are tailor-made for enterprise sites

Magento Enterprise Edition – $18,000 per year

Online transaction fees based on your plan starting at 2.9% + 30c
7. Offer multiple payment options
A common reason for the failure of most e-commerce stores is the lack of different payment options. When you offer multiple payment gateways, it will reduce cart abandonment.
Multiple payment gateways assure security and improve the buying experience. For example, in many countries, PayPal is a trusted payment option. If your brand is global, you can offer both local and global payment gateways.
8. Be clear about the shipping times
Many customers prefer online shopping for their convenience. Many factors can take your customers away from your brand and online shopping. One of them is the shipping times.
Set clear delivery times, and if possible, allow your customers to track their order. It will enhance the customer's trust in your brand and improves the shopping experience.

Dropshipping Tip: Top Resources
Dropshippers suppliers: AliExpress, Alibaba, MegaGoods, Wholesale Central
Dropshing services: Dropship Direct, Wholesale2B, Doba, Oberlo, Salehoo
Dropshipping businesses: Wayfair, Missguided, Haus, Helly Hensen, 6 Dollar Shirts, SoAesthetic, Karat
9. Create a detailed FAQ page
Customers want to ask many questions before making a purchase. When you have a comprehensive FAQ page on your site, it will significantly reduce the queries sent to your customer support.
Moreover, ensure that customers can easily find answers to their questions. Don't ask for personal details. An FAQ page can help speed up the buying process and build trust in your brand.
10. Bring traffic by effective use of SEO
You have established a beautiful store, but it's useless if it doesn't get organic traffic. You can use paid campaigns and AdWords, but they are expensive options. Moreover, when the campaign gets over, your store will have no traffic.
The best way to get long-term and free traffic is to use SEO practices. SEO practices can help your site to rank high in Search Engines. If you're not sure about the SEO of your e-commerce store, invest in a professional SEO expert. The benefits of SEO are unimaginable.
Related: ECommerce Branding: 4 Steps you must take for Growing and Scaling your Ecommerce Brand
Final Thoughts
Undoubtedly, dropshipping is one of the best business models for novice ecommerce site owners. This is because a dropshipping business is simple to establish, inexpensive to operate, highly automated, and provides a wide range of products, all at relatively low risk compared to other business models.
These dropshipping tips will help you reap the benefits of dropshipping, improving your customer service offering, and driving sales growth.