Thriving as an Ecommerce Store: Improving User Experience (UX) for your Website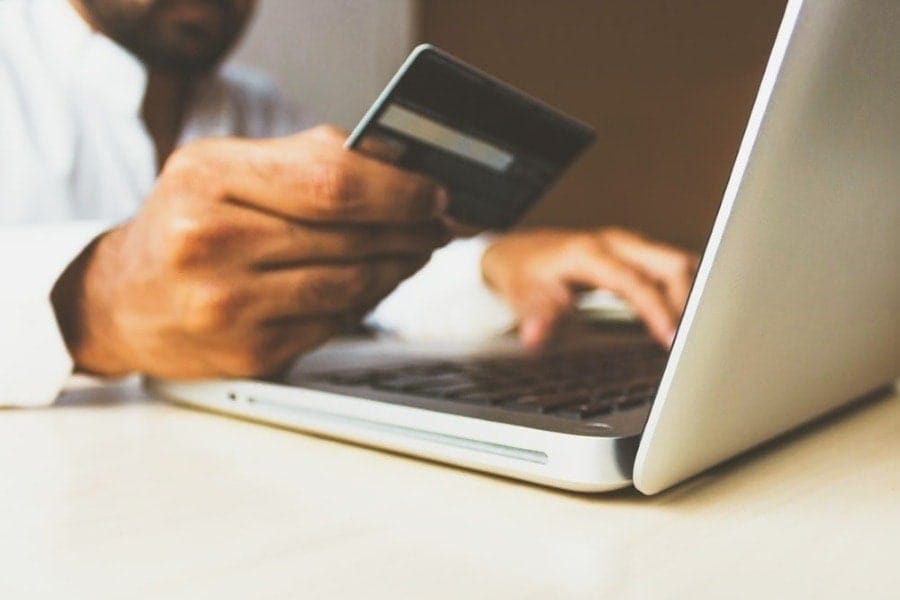 Customers which have a positive ecommerce user experience on your website are critical to your success as an online business.
Websites with low user interface scores get a high number of bounces and have a low conversion rate.
Below we provide you with helpful tips about how to enhance the user experience on your website.
How to Evaluate the Ecommerce User Experience for your site
There are some simple ways to assess the website's user interface.
Among them are the following:
Keeping track of how much time people spent on the website
The most engaging pages
Customer feedback
The number of conversions
Evaluate usability
10 Tips for Improving the User Experience on Your Website
To increase conversions, it is critical that the website consistently offers a pleasant user interface. To assist you in accomplishing this, we've assembled a list of ten tips:
Ascertain that the website is both device and mobile friendly
Make use of white space
Keep the content clear and avoid unnecessary information
Utilize brief paragraphs and bullet points to reinforce the critical facts
Reduce the number of words you use and replace them with more captivating visual aids, videos, or GIFs
Incorporate strong calls to action to nudge the users in the right direction
Maintain visually appealing and easy-to-navigate websites
Increase the pace at which your web pages load
Ascertain that all linked links are distinct from the text and easily identifiable
Ensure that large plugins or photographs do not slow down your site
How you can Improve your Website's User Experience?
We've mentioned some helpful ideas for improving ecommerce user experience; now, let's consider putting them into practice.
1. Design of the Website
The first step in improving ecommerce user experience is creating a website with an exceptional user interface is creating and building it. Website layouts must be optimized and flexible to provide an optimal user experience. Among our sensitive website design tips are the following:
Optimizing the size of the font
Your font size must be large enough for users accessing your site through cell phones to read. In addition, increased font sizes eliminate the need for pinching and zooming in.
Concentrating the content of each page
According to our study, the majority of shoppers access websites through mobile devices. Excessive material on a website proves to be a distraction for people. As a result, each page must concentrate on a single keyword.
Menu accessible via mobile device
On handheld devices and personal computers, the menu is located differently. A smartphone menu summarises the website's content, enabling users to browse the web quickly.
Make use of white space
Using white space as the backdrop of your website makes your text easy to decipher. As a result, you should incorporate white space into the architecture of your website. Several aspects that white space will help you boost your website's experience include the following:
Provides a sense of freshness and modernity to your website
White space around text and titles can support the users' attention spans
It enables users to concentrate on the items surrounding your website's content
2. Persuasive Call to Action (CTA)
We cannot overstate the importance of a clear call to action for companies. The CTA varies by business. For some websites it could be a link, while for others, it may be a button that directs shoppers to take the action to purchase.
Such excellent examples of a call to action include the following:
Incorporating a connection to a form on your contact page
Allowing them to subscribe to your newsletters for additional material.
Using links on your web sites, you can provide users with quick access to requested pieces of information.
Utilizing eye-catching buttons with critical phrases such as "order now," "mail us," or "download now."
By including booking choices, you can inspire people to keep appointments.
3. Boost The Website's Speed
Slow-loading websites are a significant turnoff for consumers, resulting in high bounce rates. One way to increase the website's speed is to do a backend analysis for scripting and other technical problems. Resource intense plugins and poorly written scripts typically are the culprits causing websites to slow down.
4. Continuity of Web Pages
Maintaining consistency in the fundamentals of the web pages (Heading Style, font size, and spacing, for example) is critical.
Significant changes to the style of web pages can leave users perplexed and suspicious of your site.
Provide your customers with well written and consistent web pages while creating your website, so they remain aware they are still on your site.
Ensure that all of the web pages are compatible by:
Utilize the same page structure, with the title appearing first, followed by the heading, subheadings, and paragraphs.
Limiting the duration of the paragraphs included
Consistent font design and size across all your web pages
5. Website Upkeep
The majority of poorly run websites frequently have low site scores.  It is essential, however, that you maintain your website even after it is built.
6. Avoid using unnecessary Words
Many website visitors do not read web content. Instead, they typically skim through it quickly.  As a result, the website's content should have more material that affects the user's choice and less superfluous terms.
A powerful way to sway the website visitors' is to use fewer terms and more of the following:
Videos
Images
Infographics
Slideshows and animated GIFs
The Advantages of Improving a Website's User Experience
The benefits of enhancing the user interface on a website are many. Nevertheless, we have included a number of them below:
Reduced number of bounces encountered
Increased conversion rate occurs as a result of an improved user interface
Enhances customer retention
Customers also spend a more extended amount of time on websites with a positive user interface
Conclusion
Improving ecommerce user experience by enhancing the customer interface on your website has many advantages for your site. Among these are an increase in conversion and a decrease in bounce rate. We've provided you with some helpful hints for optimizing the user interface on your website.