Boost your Amazon Sales in 10 Steps through Social Media Marketing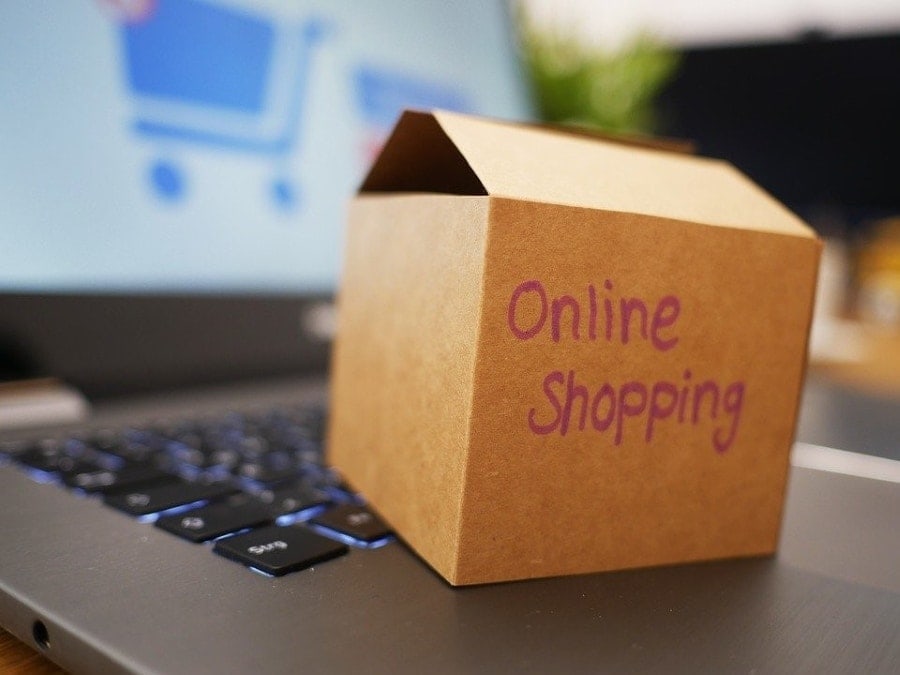 If you want to boost your Amazon sales, social media is the most powerful tool. Using social media, you can generate leads, build connections & brand authority, influence cross-promotion, and drive traffic to your online store.
For Amazon Sellers, social media is the ideal option for boosting their sales. Don't worry if you're new to Social media marketing (SMM). This article will explain how you can boost your Amazon sales through social media in ten easy steps.
How many people use Social Media?
To use social media to the advantage of your business, the first thing you need to know is how many people use it.
According to Statista, in 2019, almost 2.95 billion people were using social media worldwide. This userbase is expected to grow to nearly 3.43 billion by 2023.
Social media has many potential and different platforms, such as Facebook, Twitter, Instagram, TikTok, LinkedIn, YouTube, Pinterest, and Snapchat. The promotion of your products or brands on these platforms depends on your goals.
Many Amazon sellers only use Facebook and Instagram for promoting their products. They use these platforms to answer customer queries, for sharing on-brand images, inspirational stories, and content.
If you're new to Amazon, be sure to read our guide on How to start an Amazon FBA Business

Benefits of using Social Media Marketing to increase your Amazon sales
Now, we have selected some platforms according to our goals. Still, the question is, is it beneficial or not to use social media for boosting Amazon sales?
Hundreds of millions of people worldwide have an Amazon account and feel comfortable purchasing products from Amazon. Moreover, they read reviews from Amazon before purchasing, trusting previous customer feedback and reviews.
You can direct potential customers to your Amazon store using your social media. Additionally, it can complement your advertising strategy and increase conversion. Customers can also tag your brand on social media if they're using your products. For example, when an influencer wears your product and tags your brand, it will automatically increase brand awareness.
Compelling social media accounts allow people to get updates about the latest products. Moreover, your social media profiles can tie into Amazon events such as Prime Day or Black Friday.
Customers can use them to gather information about the products before making a purchase. Moreover, they can learn more about your brand and gain insider info such as new launches, collaborations, sales, and many more.
Your social media strategy needs to complement your business. For instance, men's grooming brands and children clothes brands will have a different approach. On social media, there is an opportunity for every brand to shine.
There is a possibility that you might already have a brand strategy to do with branding, voice, audience, imagery, and overall advertising strategy. You might already use a branding strategy to run via Amazon Ads or Brand Registry, such as Sponsored Products or Sponsored Brands.
The first thing in building a social media strategy is to audit your current accounts and content. You need to determine your style and theme and define your target audience. After that, you can identify the best content according to your brand and business.
10 Steps for Boosting Amazon Business sales through a Social Media Presence
Once you have decided to boost your sales through social media, follow the below-given ways:
1. Decide your targeted platforms, tone, and keep them consistent
When we talk about branding, you need to establish your business voice first and keep it consistent. Only connect with influencers who can promote your brand and authentically share your philosophy.
2. Try to use compelling visuals
If you want to use Instagram for boosting your brand identity and share a message, you have to use compelling visuals. Whether you're sharing quotes and information, product shots, or using lifestyle imagery, stay on brand. Ensure that your visuals are attractive, professional, and engaging.

3. Keep customer service in mind
Social media presence allows customers to interact with brands and share their concerns and ideas and raise questions. You have to interact with and respond to customer queries to improve customer service. You can take Amazon reviews and Amazon questions as an example.
When you start responding to customers' comments, you start addressing their issues, complaints, and concerns. Would you like to spend time chatting on Facebook, or would you like to get a negative review on your Amazon store? The choice is yours.
4. Share interesting third-party content
If you want to cross-promote your brand, it's the best way. Tagging others and sharing their content can be a part of the strategy. By doing this, you can increase followers, brand exposure, and engagement.

5. Share unlimited information
You can share snapshots of your employees and photos of events. You can't share such content on your Amazon Brand Store, but you can do this on your social media profiles. On social media, you can share complete information to improve your brand image. Try to find out ways in which you can interestingly share your brand story.
6. Build a wider social network audience
If you're not getting enough engagement, you need to join groups and communities to increase organic engagement. Relevant hashtags can boost discovery and contribute to the awareness and growth of your network.
7. Create content and schedule your posts
To improve your brand's visibility, never rely on a once-and-done approach because it will not help in getting consistent engagement. Regularly post engaging content, and it will help you gain followers, engagement, and, more importantly, visibility.
8. Test your methods
If one marketing strategy works well for others, it doesn't necessarily mean that it will also work for you. The frequency and timing of your posting depend on your current engagement, industry, and audience. So, test the timing and methods to find which works best for you.

9. Measure your results
The success of your marketing strategy can be measured by the results you achieve. You can't always gauge the success, but you can use each platform's tools to ensure that your plan works fine.
Next Steps
Social media presence can do wonders if used effectively. In this modern era, the first thing you need to do is have social media profiles on each platform. Keep posting engaging content to engage your audience. After following all the ways mentioned above, you will see a significant boost in your Amazon sales.