How to boost your ecommerce sales with these 4 crucial customer service trends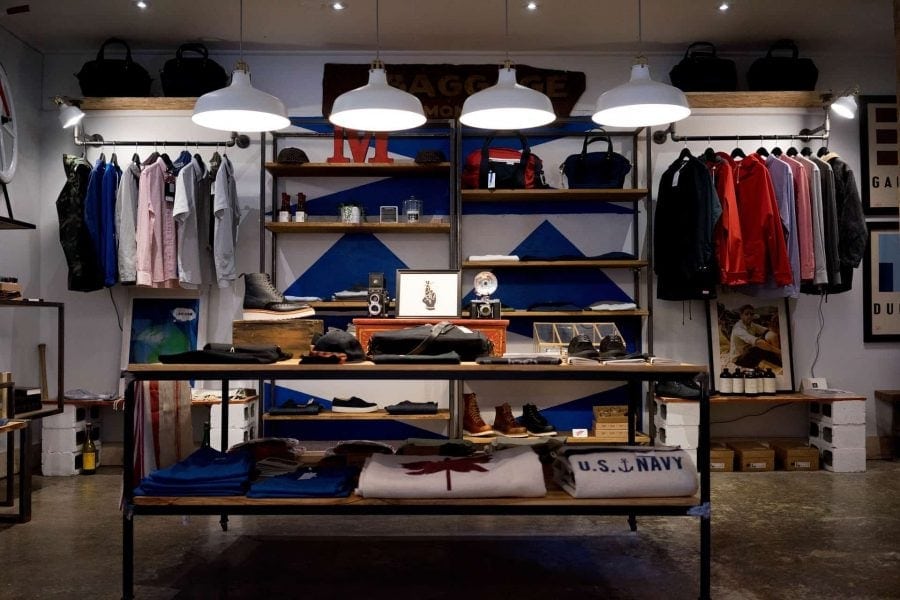 Today, e-commerce has become a part of everyday life.  Since the founding of Amazon and eBay in 1995, eCommerce has flourished with global e-commerce sales forecasted to increase to 16% of all sales in 2020, approaching $5 trillion by 2021.
Even sectors such as banking, food and healthcare, previously dominated by offline transactions, have embraced e-commerce to increase efficiency and reduce cost.  Despite this, for smaller businesses, it can often be challenging to establish an online presence which can attract customers and meet consumer expectations.
To compete with the more significant players in the market, SMEs need to ensure their customers are kept satisfied and their business can attract new customers.  As such, small and medium companies need to adopt an agile and progressive strategy concerning customer service and customer experience.  
Here, we have identified four trends that are changing the e-commerce landscape and driving improvements in customer service delivery.
1. Tailored customer experience
The explosion of e-commerce has also seen an increase in consumers' expectation.  The modern online consumer now expects a tailored service which is relevant to their history and includes personalised offers.  Today's consumer demands a holistic and smooth experience throughout their journey with an e-commerce vendor, with seamless integration across multiple channels tailored to the individual customer.
To meet this level of personalisation, businesses should explore the following available technologies:
Chatbots/intelligent virtual assistants – Chatbots can operate 24 hours, seven days a week, and can be invaluable for customer service related tasks. Leveraging natural language understanding, chatbots deliver high-quality responses to frequently asked questions and even process requests such as initiating an appointment.   Despite the increasing use of chatbots, a level of oversight needs to be maintained to handle more complex questions.
Live video support – Direct interaction offers a highly tailored service.  Increasingly, live video chats are being used to facilitate a scalable, personalised, and interactive exchange with customers. A virtual face-to-face conversation can provide an opportunity to cross-sell and market the full range of goods and services to the customer.  Thereby providing a tailored service with personalised offers.
Prescriptive and predictive analytics – In a competitive market, the ability to anticipate trends and customer needs, allows businesses to maximise the return from a finite customer base.  Prescriptive analytics inspects historical data, such as order history and click streams, to forecast customer behaviour. This data is used to highlight the best product to offer each customer at the right moment on the most appropriate sales channel. 
Automation – Artificial Intelligence (AI), analytics, and efficient cross-channel customer service can support the delivery of comprehensive consumer experience. For instance, the automation of e-commerce processes with personal advice can potentially allow businesses to provide a tailored pre-selection of products to customers.   They are thereby providing a competitive advantage for many businesses while enhancing the customer experience. 
2. Diversified Search Channels
Whichever channel and method potential customers use to search, one thing is clear; it must be consumer-friendly.  The inability to find a particular product quickly and efficiently is one of the primary reasons customers abandon an online purchase.
As technology continues to drive consumer behaviour, the emergence of powerful search tools continues to shape the nature of online shopping:
Voice assistants – The increased use of smart devices means potential customers are regularly using Google Assistant or Apple's Siri to search for products. The simplified input method, interactive nature, and access to almost instantaneous results have led to their growth in popularity.  However, any content needs to be rigorously optimised to ensure it is helpful for customers and can easily be selected by the voice assistant.
Videos – YouTube has become a powerful marketing channel to create product awareness among new and existing customers.  Customers will often seek reviews, uses, price comparisons, and tests for a particular product prior to deciding to purchase. Seventy per cent of shoppers indicated they were open to learning about products on YouTube. As such, creating short product promotional videos could produce effective results.
Images – It has become common for consumers to search for products by an image to find a similar-looking product. Image search has been driven by social media networks such as Snapchat, Instagram and Pinterest with the latter providing a "Shop the Look" feature. With maturing image search capabilities, precision is expected to improve. As a result, image search is likely to become more popular with consumers.
Augmented reality (AR) – By digitally transforming the user's environment, AR, enables searches, selections and purchases that are best suited for that particular customer.  For example, AR may allow consumers to see an item of clothing on a rail in an outlet and using AI, visualise it in various colours.  Or, AR may enable consumers to identify the seller, price, availability and delivery times of a particular product.
3. Multiple Payment Options
Today's consumer has multiple options and sales channels at their disposal for purchasing and paying for products. Two new technologies, 5G and IoT, are forecasted to drive multiple payment options further, facilitating purchases and making the completion of transactions simpler for consumers. 
As 5G and IoT technologies are adopted, we may see a variety of payment options underpinned by these technologies.  For example, IoT based transmitters could complete the payment process when a customer leaves a store.  In conjunction with prescriptive and predictive analytics, smart tags could be utilised to send notifications to customers' smartphones with tailored offers and pricing.  Payments could be authenticated via voice recognition, facilitated by voice assistants.
Much of this technology is available for use today. However, as with all technologies, as the technology matures and consumers become more familiar, consumers will build trust in voice assistants leading to their increasingly common use.
4. Quicker Delivery
As with the rise of eCommerce, consumers today expect faster delivery for online items, even for items such as groceries.  
To provide a better level of customer experience, eCommerce retailers are increasingly offering next- or same-day delivery options.  Businesses need to ensure products are delivered to the customer at the right time and the right location. To fulfil and maintain this level of shipping speed, technological support is needed.  Innovations such as automation, drones and machine learning, have been adapted to make deliveries more customer-friendly and efficient.
Most customer enquiries related to delivery – once a customer has placed an order, it seems they are eager to take receipt of it.  Consequently, customers regularly contact customer service for delivery updates.  Businesses can share proactive delivery updates and ensure these customers are responded to in a satisfactory matter as a matter of high priority. 
Ensuring transparency is critical, and many businesses have now taken the step to take photos of the delivery at the customer's front door.   Having a transparent and effective delivery process will allow businesses can ensure that customers return to the store repeatedly.  As in most cases, consumers want to shop with businesses they can trust to resolve problems and have a smooth delivery and return process.
Final thoughts
When embracing new technologies, creating constructive buyer interactions is significant. To maintain prospective customers and deliver a tailored experience, SMEs should not underestimate the value of empathy, critical thinking and problem-solving abilities.
Small and medium businesses should critically evaluate customer service strategies to ensure they are creating experiences for their customers. A customer-centric technology strategy will serve to differentiate their businesses from the competition and build brand loyalty.
New technologies always provide a great opportunity to enable personalisation. Still, firms must remember to keep people at the centre of their customer service strategy.  Innovations can certainly transform processes and drive efficiency. However, the human skills that customer service representatives can bring will still be the most valuable asset.
SMEs, through the latest trends and innovations, can meet customer expectations and forecast what consumers will be seeking in the future.  They can use this valuable information to best position their business for success.