Getting Started with B2B Social Media Marketing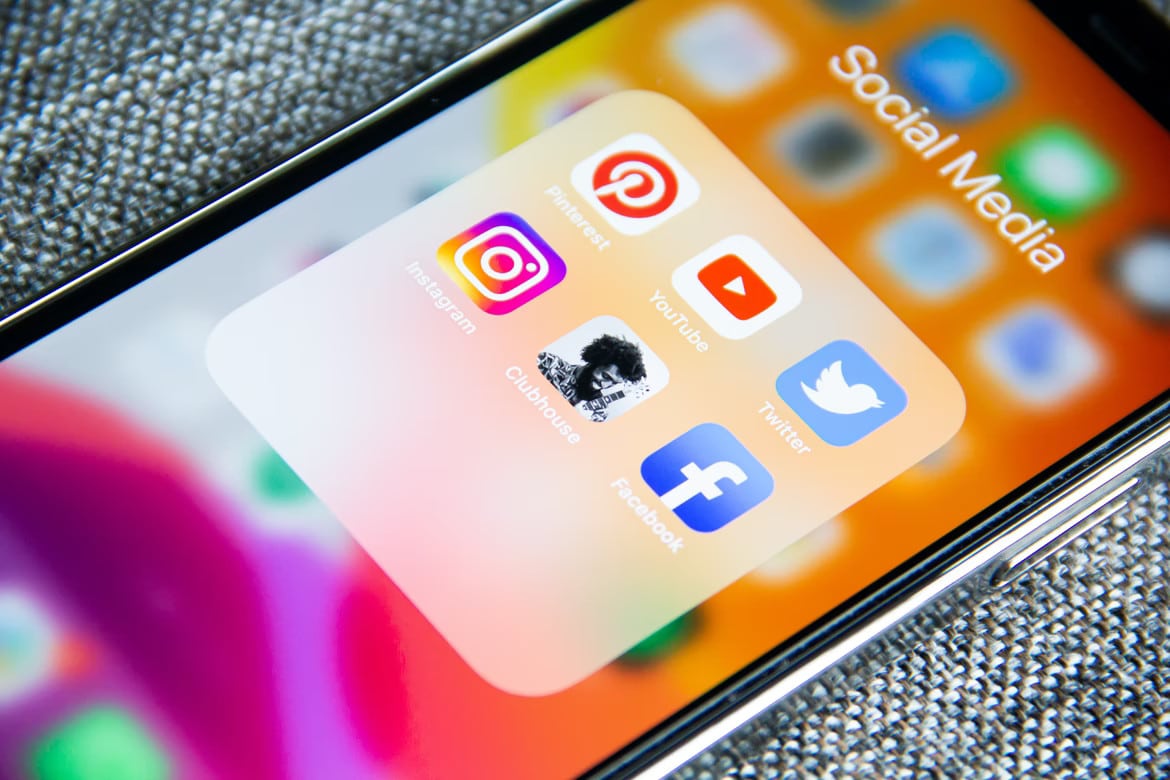 Social media is unavoidable powerful, and it's here to stay. Regardless of your business, social media can help you grow your business. If B2B companies want to take advantage of social media, they need to understand what their target audience wants to see. Therefore understanding B2B social media is very crucial.
If you're the owner of a B2B company and want to stand out in this competitive world, this guide is for you. Here you'll get some tips to engage and attract your target audience. After following these tips, you can surely rock the B2B space.
B2B Social Media Marketing Tips for Businesses
Almost everyone uses social media platforms for marketing, but only a few use them effectively. There are various social media platforms, and the most popular ones are Facebook, Pinterest, Instagram, and Twitter. These platforms allow businesses to target a wide range of audiences in real-time.
Understand the Target Audience
We all know how vital social media can be for businesses, but you can't use social media platforms effectively if you don't know your target audience. First of all, understand your brand and then identify your target audience. It's essential to find them because they'll be your potential customers.
Asking questions is the best approach to understand their interest. So, follow the below-given list of checkpoints to find your target audience on social media platforms.
Create a Persona – It can help you identify the diverse segments of your targeted audience.
Use Social Media Listening Tools – Some tools like Buzzsumo, Hootsuite, and Tweetreach can help you find out when your audience spends the most time on social media platforms.
Niche Platforms – Almost all the platforms give you insight into how your targeted group interacts with the services and products. More importantly, it can help you design posts that are relevant to them.
Use Multiple Social Media Platforms
Some people feel that social media platforms are not for them, and they're right up to some extent. It's valid only when they don't share content keeping their audience's interest in mind. It would have an idea of popular social media platforms, so let's find how they can help your B2B Company.
Facebook
It's the most used social media platform, and people of all ages use it. It has billions of active users, and this number is increasing each year. So how can you miss an opportunity by not using it for marketing? Facebook is an excellent tool for businesses because of its features such as Facebook Live, Long-form videos, group videos, and advertising capabilities.
The ultimate goal of Facebook is to help businesses grab more and more people. For example, B2B companies can use Facebook Live to get feedback from their customers and perform product walkthroughs.
Instagram
It's another powerful B2B social media platform, and almost 80% of people take action after watching a post on Instagram. The activity can be to visit a website. It's the favorite platform of many people because it drives engagement for brands. Brands can share their stories through images and videos.
Like Facebook, Instagram also has a feature of Instagram Live to engage followers in real-time. Many famous brands are using this feature to promote their products.
Pinterest
It's another excellent platform for brands with over 300 million active monthly users. It provides ideas and products to inspire brands. Moreover, this platform allows brands to target niche-specific audiences. Brands can use tagging services and product features to generate more sales. B2B companies need to share relevant content strategically to get engagement and sales.
Snapchat
It has over 250 million active users globally, and you can share photos and videos on this platform. The statistics show that younger audiences normally aging between 12-42 years old use this platform. So, if your target audience lies at this age, you surely need to use this platform.
B2B companies need to find which platform their target audiences use the most, and they must remain active on those platforms.
Don't Ignore Engagement
Many of the social media platforms, when launched, were only used for making connections. But now, the case is different. Brands use it for marketing their businesses. If you want to check the success or failure of a social media campaign, you can do it by checking engagement.
In simple words, engagement is the action that the audience takes. For example, it can be likes, shares, retweets, and comments. Moreover, it also includes subscribing to the page or a website visit.
You can engage by staying relevant and posting content that your audience wants to see. Regardless of your target audience, it is a popular B2B social media marketing strategy.
Your posts must reflect your Brand's Voice
Do you know that it reveals your brand's voice whenever you share a post on social media or your blog? Your logo should reflect your brand's voice. Moreover, your social media content and post must be aligned with your business. If you don't do that, all your efforts will be wasted.
The brand voice doesn't necessarily mean to be friendly and formal. It can also be serious or humorous. But ensure that your brand voice is distinctive to stand out from the competition.
Superior Customer Service Support can provide you Advantage
It's the last B2B social media marketing strategy tip, but it's also practical. You can support and strengthen your B2B company by providing superior customer service support. When you don't fix your customers' problems for a long time, it frustrates them. As a result, they move to other businesses.
Some social media platforms allow businesses to take quick actions to fix issues. B2B companies usually have a small customer base, which can be a manageable task. Creating dedicated support accounts can also help your businesses. You can focus on other parts of a social media marketing strategy.
Consistency is the Key
If you want to establish a well-known B2B brand, you must maintain consistency. One thing should be in your mind posting on every social media platform isn't easy. It requires lots of planning, creation, and time to do this all. Therefore, it's essential to use tools like Later, Canva, and Lightroom for creating, scheduling, and publishing your posts. These tools can help you maintain consistency which is the key to success.
Final Words
B2B brands can use social media platforms to launch and promote their products and services successfully. All the tips mentioned above are proven and valuable, and all B2B brands can use them to achieve their goals.
Moreover, it's your responsibility to post something engaging so that your customers would love to engage with your brand. If you have implemented B2 B's social media marketing strategy and have gained success, share your thoughts in the comment section.