What are the risks of dropshipping, and how do you avoid them?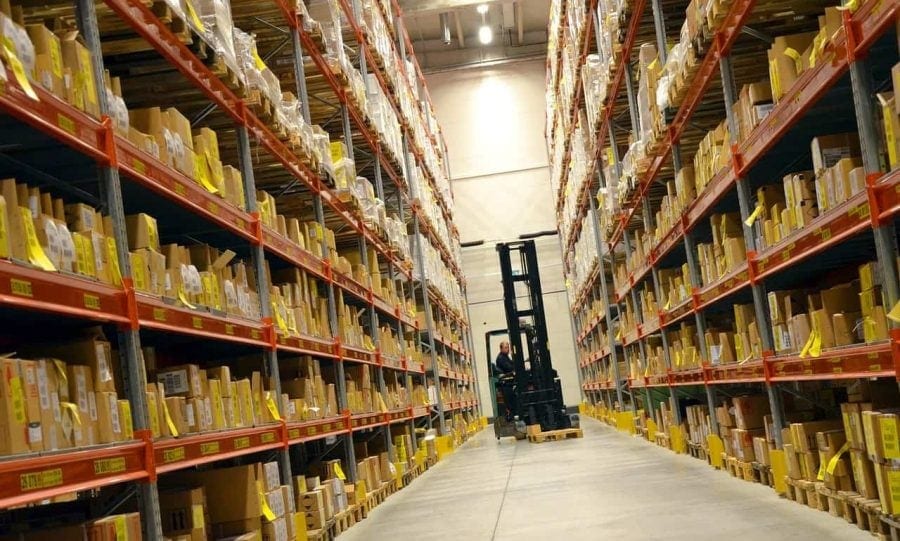 Using dropshipping for your eCommerce business model has many benefits, including low start-up costs, greater scalability and reduced supply chain management. However, not every business would benefit from the drop shipping model. It is essential to learn about the risks to help yourself decide if dropshipping would work for you. Below, we explain some of the top risks of dropshipping and ways to avoid them.
What is dropshipping?
Dropshipping is a method of eCommerce business where the seller does not ship or store any products but enters into agreements with suppliers and manufacturers who ship products on his behalf. Once the seller gets a new order, he asks the supplier or wholesaler to dropship the product directly to the customer.
As a business owner, you do not have to store or ship anything with this model. There is no need to worry about clearing your stock. You earn less, but there is less work as well. This technique can yield profits if handled correctly. As compared to other eCommerce methods, dropshipping involves excellent marketing skills.  However, this should allow you to generate more sales and increase profitability since your overheads are significantly simplified with the dropshipping model.
The dropshipping model
The dropshipping model offers a shortened supply chain in comparison to typical online retailing methods.

Dropshipping vs Third Party fulfillment
While some may view dropshipping and 3rd party fulfilment as similar, they are in fact very different eCommerce business models. Both models allows eCommerce businesses to ship products to customers, via a third party, but the services provided by drop shippers and 3rd party fulfillment centers differ.
Third-party fulfillment is where an online seller engages with a service partner to store products, pick and pack sales orders, and manage the logistics of shipping of products to customers on the ecommerce seller's behalf.
In a drop shipping model, the online retailer advertises for sale products which have not been purchased or placed into the seller's inventory. The seller, or ecommerce site, contracts directly with the manufacturer to drop ship sales orders directly to the customers.
27% of retailers on the web have transitioned to drop shipping as

their primary method of order fulfillment
Risks of dropshipping and ways to avoid them
Here are the top five risks to dropshipping along with the effective ways to avoid them.
1. Threat of Scammers
Sellers are closely associated with their suppliers in dropshipping; they work much like partners. This means much of the business success depends on the quality of the product, shipping speed and delivery offered by the suppliers. Even if the seller does his best, the business can fail if the supplier misses out on something. There are numerous dropshipping suppliers who cheat beginner sellers and make money. This is one of the biggest risks associated with dropshipping.
To avoid this, starters should use trusted methods to find the right supplier as there are scammers all around. It would help if you looked for potential red flags like a slow response, bulk order demand, subscription fees or anything else that seems suspicious. Only pick the supplier you feel comfortable working with.
2. Small Profit Margins
With dropshipping, you make less profit because you have less work. Moreover, the market for drop shipped goods is highly competitive. Most suppliers work with multiple sellers which means the same goods are sold everywhere. So you may need to offer lower prices on the product, and that would get you even lesser profit.
The simplest way to avoid this risk is to sell items which come with MAP (Minimum Advertised Price), which is set by suppliers to deal with competing merchants. If you sell only these products, you don't have to worry about a price war reducing your commissions.
3. Fulfilment flaws
Dropshipping has the advantage of outsourcing logistics and takes away one of the list items to care about. However, the downside is that you lose control over the supply chain. If there is a fulfilment error like outdated stock levels or overselling, the expense comes down to the merchant even when the supplier is responsible for the fault.
It is possible to avoid this risk by using item tracking apps that work just as if you owned an inventory. This type of software manages your channels and updates the stock levels automatically upon sale. If any supplier has a stock out, the software removes it from the listing whether or not the supplier informs you.
4. Banned arbitrage
Retail arbitrages are great e-commerce models on their own as the seller can earn higher profit by purchasing the items from retail stores at discounts and selling them online at market prices. However, when this model is used for dropshipping, it can be risky for sellers. Suppliers buy products from secondary online stores to fulfil their orders with sellers, raising significant issues on some of the most prominent marketplaces.
Large marketplaces like Amazon and eBay prohibit dropshipping arbitrage so sellers can avoid this risk by avoiding these channels. Such marketplaces state in their agreements that reselling products is banned.
5. Feeling Overwhelmed
Running a dropshipping business is not so easy as it seems. Though there is no worry about storage and shipping, there is so much more involved in this type of business. As a seller, you are responsible for branding, online traffic, order placement, customer service, website maintenance, pricing and a lot more. Managing and staying on the top of everything takes a lot of work, particularly if you are not a master in SEO strategies. It takes much effort to turn your endeavour into a success.
You can resort to software dedicated to automating dropshipping tasks to reduce some work from your shoulders. This software also consolidates your online marketing campaigns to make sure you can sell enough to make a profit. You can use software to manage your channels from a single dashboard, automate orders, shipment tracking and stock updates on all channels.
Final thoughts
As with any other business model, there are pros and cons for dropshipping as well. There are risks associated with this technique, but it does not mean you should not adopt the method. Dropshipping is one of the simplest ways to start an online business. With all the risks and challenges, it makes e-commerce more accessible and profitable.