Virtual Marketplaces: Where & How to Sell Products Online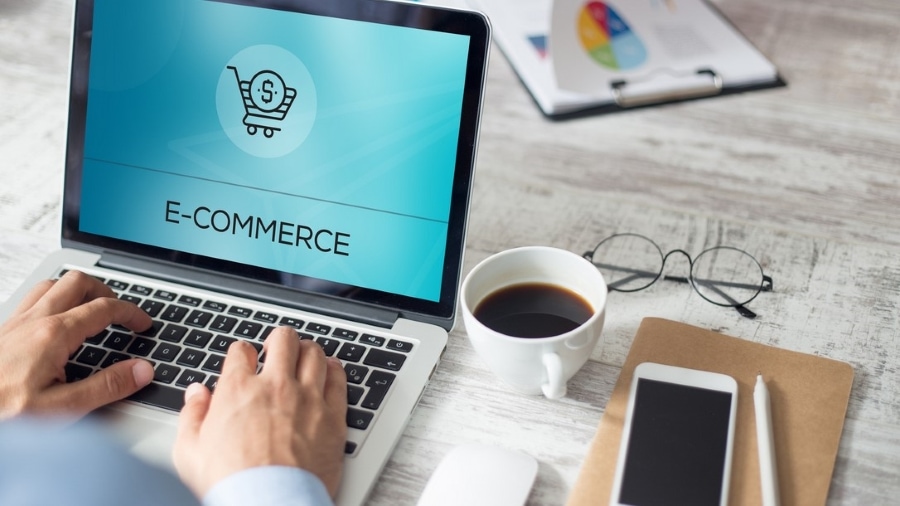 A virtual marketplace is a website where you sell your products in return for a fee or a small commission. Also known as e-commerce or online marketplace, a virtual marketplace allows users to sell products and goods online. Typically, a virtual marketplace will take a percentage of the sales as a fee in exchange for this service.
The two biggest virtual marketplaces today are Amazon and eBay. They offer opportunities for many new and established businesses to trade online using their platform.
Below we explore the types of virtual marketplace platforms, understand the benefits of selling on such platforms and emphasize how to sell on the different types of e-marketplaces.
What is a Virtual Marketplace?
A virtual marketplace is a virtual store where individuals or organizations may purchase and sell products and services (new or old). They typically receive a portion of sales revenues in exchange for displaying the products on their sites and processing transactions.
Virtual marketplaces, or e-marketplace platforms, aim to link customers and sellers while allowing sellers to compete for each product on the platform.
Sellers are technically third-party suppliers but can also include the virtual marketplace provider themselves to offer their own items. The marketplace handles transactions, while the sellers remain responsible for order fulfillment.
Types of Virtual Marketplaces
Virtual marketplaces are classified into business-to-customer, business-to-business, and peer-to-peer:
Business-to-Customer (B2C)
Business-to-customer (B2C) virtual marketplaces sell items and products to customers directly. Amazon, eBay, and Facebook Marketplace are all examples of B2C virtual marketplaces.
Like B2B platforms, B2C virtual marketplaces charge merchants or sellers a commission, listing, or subscription fee.
Business-to-Business (B2B)
B2B marketplaces cater to wholesale providers selling goods or services in bulk to other businesses.
These marketplaces enable vendors to disseminate their products and services to a big audience without constructing or managing their own eCommerce platform.
Businesses may begin selling products and services rapidly, with no upfront expenditure in site development, eCommerce, or marketing.
Subscription fees, commissions for each transaction, or listing fees for products or services are how B2B marketplace merchants generate money.
RELATED: 10 Global B2B Wholesale Marketplace Platforms to grow your Business
Customer-to-Customer (C2C) or Peer-to-Peer (P2P)
Individuals with comparable needs communicate their need for specific items or services in peer-to-peer markets, also known as customer-to-customer marketplaces. Peer-to-peer markets include ride-sharing platforms and house-swap or room-rental services.
Sellers can opt to promote their products or services in these markets, which is one of the ways the marketplace vendor gets revenues. Subscription fees, listing fees, and third-party adverts are additional revenue streams.
What makes Virtual Marketplaces so popular?
The ease that online markets provide to customers contributes to their appeal. Essentially convenience. Browsing items at an online store and having them delivered to your home, instead of going to a physical store, purchasing, and standing in line to pay, saves time.
Buyers may contact multiple suppliers for the items or services they seek through internet purchasing. They can buy anything, from general interest things like home decor to more specialized ones like commissioned art.
They may also read product reviews and compare costs on other websites to make educated purchasing selections.
The ease of internet buying extends to the transaction itself. Users may utilize apps like Apple Pay to purchase products using their saved data when shopping online.
They don't have to look for a credit card or manually enter their information. Making a purchase is as simple as a few mouse clicks or taps on their mobile device.
Virtual Marketplaces: Understanding the advantages and disadvantages
eMarketplaces allow you to sell products without the need to set up either an ecommerce website or a physical store.
The biggest advantage of joining a virtual marketplace is the flexibility, scalability, and low capital outlay they offer.
Benefits of trading on a Virtual Marketplace
Here are some of the leading benefits of selling on a virtual e-commerce marketplace:
A low-entry-cost marketing channel to sell your products
Most virtual marketplaces are known globally and attract vast amounts of daily visitors. Provided you optimize your product listings, your marketing costs will be very low
New consumer bases that may be outside the reach of smaller businesses
Unbiased reviews of your goods and services provide new customers the confidence to purchase your products
Easy and cost-efficient for businesses to expand their product offerings
24/7 operation – operate across multiple timezones, such as Australia, UK, and the USA, to sell your products
RELATED: Supplier Management Best Practices – Businesstechweekly.com
Downsides to selling on e-Commerce Marketplaces
While there are many benefits to selling on online marketplaces, there are a few drawbacks that you should consider:
E-commerce marketplaces charge a commission on each sale, and the fees can differ. Before listing your products, make sure you understand the fee structure
Due to their popularity, many e-commerce marketplaces have rules and regulations governing sales and sellers. Breaching these guidelines can result in your business being banned from the platform
The fees charged by most platforms are based on the number of products you have listed. Consequently, if your products perform poorly or you get no sales at all, you still need to pay the fees
RELATED: E-commerce Supply Chain: 5 Strategies for improving your Ecommerce sales and distribution
Next Steps: 5 Virtual e-Marketplaces to Start With
Many new and established businesses can get started quickly with any of the most established e-marketplaces.
However, each virtual marketplace has its own set of seller fees, requirements, and commissions, so it's crucial to consider these aspects carefully. Here are five Virtual e-Marketplaces to consider:
A major advantage of selling on Amazon is the ability to reach the marketplace's 200 million Prime members. Amazon is a goldmine for brands and merchants, with these customers spending an average of $1,400 yearly.
Making your items available to Prime members is crucial, whether you fulfill orders yourself or rely on Amazon FBA.
RELATED: How to start an Amazon FBA Business
Once you begin selling on Amazon, there will be many additional aspects to consider. Still, for the time being, your most important decision will be which selling plan is ideal for your business.
For most third-party sellers who want to get started right away, Amazon's individual selling plan is sufficient. Sell things in specialty categories such as collectibles or fine art. You must have a competent plan in place and ask for a license.
RELATED: Amazon Inventory Management: 10 of the best tools for managing your Amazon inventory
For $39.99 per month, the professional selling plan provides variable closing fees, referral fees, and per-item selling fees, which vary by category. Individual selling plans cost $0.99 per sale plus a per-category selling cost.
Signup to Amazon
eBay is an excellent choice if you want to leverage the strength of yet another channel with a sizable worldwide market share. This vast marketplace connects you to 168 million active customers globally, who produce $83 billion yearly gross market value.
eBay is one of the biggest online marketing platforms. Many traders use eBay to market their products. Although eBay was once an auction website, eBay now allows traders to sell their products at a fixed price.
eBay is a platform for various products and services, and you can reach consumers internationally across 190 markets. With eBay, you'll have plenty of opportunities to expand your business and grow.
If selling on eBay, you would want to look at two primary types of selling fees:
An insertion fee when you list your product
A final value fee once your product sells
However, eBay does charge any setup, monthly or annual fees.
Signup to eBay
There are several advantages to selling online through Walmart Marketplace, including access to more than 200 million people visiting Walmart.com each week and using affiliate websites such as Jet.com. Even better, no monthly, yearly, or initial setup fees exist. Walmart uses only commission fees.
However, Walmart has tight entrance standards, so you'll need extra time to begin.
If you believe your items will be an outstanding supplement to Walmart's current online product selection, the first step is to complete Walmart's application.
Signup to Walmart
The Facebook Marketplace is an online venue where users in a particular geographic area may come together to buy, sell, and trade things. Every every month, there are around 450 million people all over the world that look through Facebook groups, make purchases, and sell items. Every transaction takes place outside of the app, and Facebook is in no way responsible for any of them in a legal sense.
Users in the United States, Australia, and New Zealand may now participate in the Facebook Marketplace. The Facebook Marketplace is now available in the United Kingdom.
A desktop version and access for other nationalities are planned for an undetermined time "in the near months," and an entry point for firms on Facebook Marketplace is allegedly claimed to be on the way.
Long term, it's possible that Facebook Marketplace may compete with the likes of Gumtree, eBay, and Amazon Marketplace as a hub for smaller-scale commercial transactions. At the moment, the product needs certain enhancements.
Signup to Facebook Marketplace
Wish is a global ecommerce marketplace. Per month, 90.1 million visitors use Wish, making it one of the most downloaded worldwide shopping applications, with over 60 active countries.
Wish's user-friendly shopping experience and cross-border logistics also give businesses several options to increase their visibility to people worldwide.
Wish was available to merchants wishing to sell on their platform before January 2022. Wish is revamping its platform and making it invite-only to earn more user trust and enhance its public image.
Wish has also launched a new initiative called Wish Standards, which awards businesses for providing excellent customer service.
Signup to Wish
Other Online Marketing Platforms
While Amazon and eBay are the largest virtual marketplaces, several others exist. These can be used together, expanding your reach and allowing your business to access new customer segments and markets.
Etsy
Etsy is a platform for those that want to sell craft and creative products. It means providing different marketplaces for artists and collectors to sell their handmade products or goods, both handmade and non-handmade crafting products.
You do not have to pay membership fees on Etsy. It will cost about 16p to put a product for four months, or until it sells well. Once you have managed to sell off the item, Etsy will obtain a 3.5% fee on the selling price. Moreover, there is also an additional 4% on the payment processing charges.
Signup to Etsy
Folksy
Folksy was created to showcase different works of UK designers or creators. On the site, you can sell various handmade or craft goods, but not vintage goods. Folksy only supports sellers that live and work in the UK.
When you begin selling on Folksy, it will cost 15 pence for every product listed, and the whole listing will last for 120 days.
There is also an extra option of signing up for an account on Folksy, with unlimited free listings. Folksy will charge a 6% commission when the sale has been made.
You will require a PayPal account for transactions, and once the item has been sold, you will be given an automated email from the website to make an order confirmation.
Thus, it will let you know the buyer's details or the item details that have been ordered.
Signup to Folksy