Feedback Request Templates to Boost Your Amazon Seller rating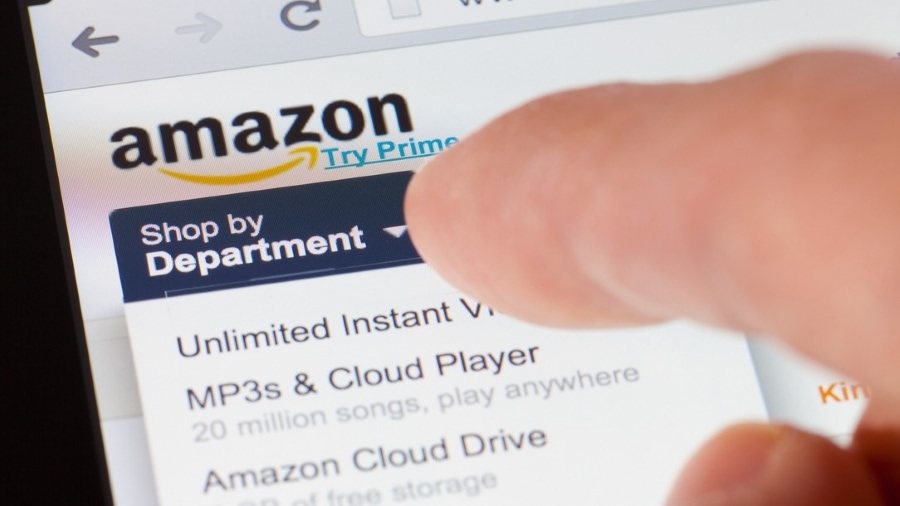 You might have noticed Amazon sellers selling either the same or different products with excellent seller feedback. After getting ratings from over 10,000 customers, some have 98% or higher feedback.
After checking this figure, you get discouraged, but you can also achieve the same thing because it's possible. You need to consider feedback rating to generate a generous income from your Amazon Storefront. Try to improve it so that you can generate more revenue.
Below, we provide insights and feedback request templates that can help improve your Amazon seller rating.
Importance of Feedback Rating
Higher feedback ratings help you win the trust of potential customers. Moreover, this higher score indicates to your customers that you're selling high-quality products and that you ship these products quickly.
Many customers choose the first seller they come across on Amazon and don't even check their history and feedback.
On the other hand, some Amazon buyers who regularly make purchases take the feedback of Amazon sellers seriously. These types of buyers love to share their feedback and experience.
Requesting Amazon Feedback
Amazon allows sellers to take feedback from buyers. Now the question is, how can you ask your buyer to leave feedback on Amazon? By following the below-given steps, you can take input from buyers.
Amazon's system allows you to send emails to buyers. In your subject line, you can write "Feedback Request."
You can write a message to the buyer on the packaging slip and request their feedback, but it's for non-FBA sellers.
Amazon offers you an opportunity to use a template for requesting feedback. However, the best way is to write your custom feedback request.
The biggest reason for writing the custom feedback request is that returning customers on Amazon don't want to see the same words from different sellers. Buyers want to see your business's commitment and want to see your words tailored to their experience.
Amazon Feedback Request Templates
You can use the below-given email templates for requesting feedback. You need to choose the best template to encourage customers to leave feedback.
Don't send the email request immediately. You need to wait for at least 5 days after an order.
Email templates for small business owners
This template is ideal if you want to supplement your income or use Amazon to grow your small business.
This template will help your customer understand that you have a small business, and they will also love this template message. You can use the following statement:
Hi (Write the first name of your buyer)
We want your opinion because we own a small Amazon business, and our seller rating can be crucial for our continued success. Please spare a moment and leave positive feedback for us. We'll appreciate your effort. If there is anything wrong with your order, please let's know.
Thank you for your time, and we would love to do business with you again soon.
Best Regards,
(Write your business name here)
Template for problem-solving
When a buyer receives an order and the buyer has an issue with your product, there are two possibilities.
They will contact you to fix the issue, or they it may impact your Amazon Seller rating negatively. You can use the following template to avoid this problem.
Hi (Write the first name of your buyer)
Thank you for the order you recently made. We want to check if everything is Ok. We're interested in knowing that you're satisfied with what you got. Moreover, if you have any questions or concerns, we're here to help you. You can contact us anytime, and we'll try to respond to you ASAP.
We expect you to do this before leaving your feedback because we're always willing to fix problems quickly. If you're happy with what you have, spare a moment and share your positive feedback. Thank you for your precious time.
Best Regards,
(Write your business name here)
Note: If you're an Amazon FBA seller and receive negative feedback from a buyer, you can contact seller support and request them to remove the comment. It will happen only when the buyer causes the problem.
In contrast, when you cause a problem, Seller Support won't help you remove bad comments or negative feedback.
Template for explaining the process
Buyers don't love the complicated feedback process. If you want the feedback process to move smoothly, explain the feedback process to the buyer and let them know how it can be a game-changer.
After following the below-given template, you can quickly get positive feedback.
Hi (Write the first name of your buyer)
Thank you for placing an order in our store. If you're willing to show your thoughts about our business, you can do it in two steps. Click on "Your Orders" and choose the "Leave Seller Feedback" option.
Thank you for your business with us, and we will be delighted to do business with you again soon.
Warm Regards,
(Write your business name here)
Template for getting constructive feedback
You can get positive feedback when you personalize the template and use your own words. Ask your buyer to share constructive feedback.
Hi (Write the first name of your buyer)
First of all, thank you for your recent purchase with us. I hope everything is fine with our product (product name). It would be my pleasure if you could spare a few minutes for me and share your valuable experience with our product. Did you receive the same product that you were expecting? Did the parcel arrive on time? How is your experience so far with our product?
Your feedback will help me to improve my negatives. Your feedback will also help other buyers learn more about my service. If you feel there were any problems during this process, please let us know so we can fix them.
Once again, thank you for your order and valuable time.
Best regards,
(Write your business name here)
Mixing it Up
As mentioned at the start, writing the same words every time will not help your business. Try to mix these templates and create the most personal and best one to help improve your Amazon seller rating .
Focus on the buyer's response, and keep improving your template. Always be polite during this whole process.
Is it a good practice to offer free products in exchange for feedback?
Please don't do this because it's against Amazon's terms of service.
When you request positive feedback from a customer, ensure that it doesn't contain any free offerings or coupons.
If you want to offer a coupon or something for free, ensure that you don't mention feedback in that email. These offers attract customers who love sharing their positive feedback without your request.