Etsy Selling Secrets: 10 Mistakes Sellers must avoid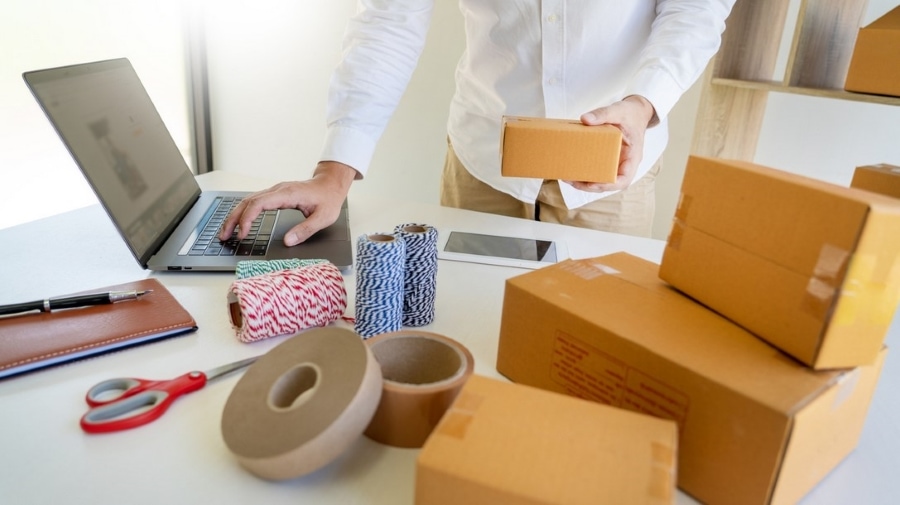 Etsy Selling Secrets: Setting up an Etsy shop can be exciting. However, that initial euphoria can often turn sour if your sales are flat. Like many other online marketplaces, Etsy has its unique niche and audience. Understanding this audience is often the key to generating sales.
Etsy is an excellent platform for selling handmade goods and making good profits. However, it requires dedication and hard work to win the race. It depends on you how you run your business.
Entrepreneurs often feel they'll create a shop and generate sales without effort. Unfortunately, it's not that simple. Below, we share the secrets to selling on Etsy to increase sales.
Etsy Selling Secrets – 10 Mistakes to Avoid
The secret to successfully selling on Etsy is to avoid the common mistakes other sellers make. Below we review the mistakes you should avoid, which should help improve sales.
Lack of Research
One of the primary secrets to selling on Etsy is to do your research. It's not difficult to open a shop on Etsy, but it's useless if you haven't researched items. It's the mistake that most sellers make, and then they wonder why they're not getting sales. The best way before starting to sell on any platform is to educate yourself.
Look for the top shops in your niche and see what they're selling. These top sellers have done all the hard work to get there. Therefore, they're role models for you. Follow the below-given tips:
Are you looking for the same items that they're selling?
Do you want to check the price range?
What are their shipping prices?
What titles, tags, and keywords are they using?
How they're taking pictures, and can you take similar to them?
Are they using social networking for their shops?
Is there any impact of social networking on their sales?
Are they getting sales?
How are customers rating them?
If you're not sure about what to sell on Etsy, we're giving you some examples:
| | | |
| --- | --- | --- |
| Handmade | Vintage | Craft Supplies |
| Paintings | 20 years old toys | Beads |
| Collage Art | 20 years old clothes | Jewelry charms |
| Mixed Media Art | 20 years old glassware | Sewing nations |
These are just a few examples because people love to buy everything from ribbons, industrial parts, books, and old paper. They want to buy these to make things out of them.
Fuzzy and Grainy Photos
It's another common mistake that most people make. They do this because they might not have time or lack experience. No one will be interested in buying your items when you post ugly and fuzzy photos.
Take more time to take photos. Now, you can upload ten pictures of a single item to cover each angle of your item. Upload clear close-ups and creative photos. It will leave a great image of your items and shop in the customer's mind.
Titles
The first five words of your items are critical because they'll appear in search results. So, ensure that you use these five words well and take advantage of others.
One of the secrets to selling on Etsy is to remember that there is no restriction on words in the title on Etsy. However, make sure that you use the most critical words in the beginning. Spend time when creating titles and use the most descriptive and precise terms.
Descriptions
Most sellers make this mistake and don't make good use of descriptions. Mostly they only write one line about the product and leave the rest of the space. Moreover, they don't cover the good stuff. We don't recommend writing unnecessary long descriptions. We recommend writing short and sweet descriptions.
Put yourself in the buyer's shoes and find out what you want to know about the product. It will help you write the best description.
For example, share complete product details, such as materials, colors, and dimensions, if you're selling a blanket. In the case of vintage, let them know the future drawbacks of a product. The idea is to be descriptive but concise.
If you want customers to visit other products in your store, you can add links to relevant products at the end of the description. It will ensure that customers stay in your store.
Inaccurate Use of Keywords and Tags
If you want your items to appear in search results, ensure that you use your keywords and tags properly. Unfortunately, some sellers miss the trick by not using keywords effectively. Think out of the box to make your keywords descriptive.
For example, what tags would you use if you want to sell a vintage blue radio made by Crosley? The tags will probably be Crosley, radio, blue, and vintage. What else?
Is it an electronic item?
Is it modern or art deco?
Can people search it with terms like FM, AM, and shortwave?
Is it a transistor or a tabletop?
Is it made of plastic, Bakelite, celluloid, or melamine?
Describe the color of the item in more detail.
If possible, add the word music or entertainment in it.
Use holiday tags – for example, Christmas gift, Valentine's gift, and man gift.
About Section
Sections like "About" are public, so they must tell a story. One of the secrets to selling on Etsy is to make effective use of it, so it resonates with your audience.
The title part helps visitors know about you. Moreover, it gives them an idea of your style and why they should purchase from you. Your personal information is a part of the brand, so tell an engaging story and engage your shoppers.
Shop Announcement
Etsy provides this feature to sellers for making announcements. Therefore, it's crucial to use it wisely. The best way is to update it often and keep it fresh. When you add something new, make an announcement.
Do you have introduced a coupon code for the upcoming event? If yes, make an announcement. As mentioned earlier, only the first few lines or sentences appear on Google, so use them wisely.
Ineffective Use of Social Media
Nowadays, social media has billions of active users, so if you're not using them, you're missing a trick. Sellers on Etsy can now connect Facebook and Twitter to their shop.
You can keep your customers and fans in the loop by joining social media platforms. Moreover, there are pin-it buttons that people use to pin items to their pinboards.
The main barrier between sales and visibility is to attract people to focus on your items instead of others. You only get a storefront on Etsy, but you must use social media platforms for marketing.
Social media platforms allow you to present your business, so people consider it natural. So, it's all up to you as a seller how you market your store and items.
Selection of a Shop Banner
When it comes to banners, you have two options. One is to choose a small banner to showcase your items and also look cute. In contrast, some sellers don't select the banner and want to show more items.
Finally, some sellers prefer large banners because it helps them to let people know about the shop. Remember, it takes more space, and you'll be selling items in this space. So, choose wisely.
Shop Exposure Through Web Blogs
Using websites for shop exposure doesn't mean you won't need social media. Both these options will go hand-in-hand. You can use this option to feature your store on websites and blogs other than yours. Getting links from other sites will help you appear at the top of search results. Moreover, it will give you an edge over the seller with zero links.
Sharing on social media is easy than ever before
Your item will be shown at the top by using a promoted listing option on Etsy
If you want your items to appear in Google shopping, pay a small fee and get your item featured for this option
Search blogs relevant to things you sell and request them to mention your Etsy shop in them
You can advertise your items on social media by running paid ads if you have extra money
Final Words
When it comes to online sales, a site like Etsy can be a terrific place to start. Since their debut in 2005, they have made it simple for millions of entrerenaurs to sell their goods. And for many people, their user-friendly interface is the ideal way to determine whether their side business has what it takes to become a full-time career.
But there are drawbacks as with any platform. It might be challenging for your products stand out and be recognised when there are so many sellers.
The secret to selling on Etsy is to ensure that your shop is optimised and that your products appear in your customers' search results. To achieve this you need to put in the work and have a strong marketing campaign.
Those new to Etsy, are likely to make the above mistakes leading to poor or flat sales. Avoid these and you are likely ot see your sales gain traction and growth. These Etsy selling secrets can help increase sales and raise the profile of your store.