Why IT Transformation is vital for Business Growth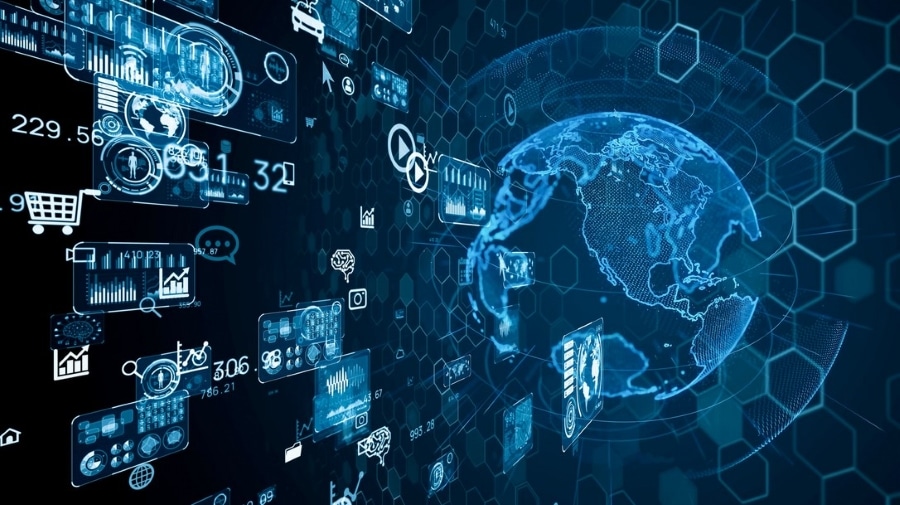 Organizations that want to embark on IT transformation must first understand the concept and what it entails. Because the business world has become digital, there are several reasons why IT Transformation can lead to better innovation, productivity and customer engagement.
Defining IT Transformation
IT, or Information Technology Transformation is the process of redesigning an organization's whole IT infrastructure to improve overall efficiency and delivery.
For IT Transformation, the organization must modernize its network and data storage architecture and software applications. With the help of proof-of-concept exercises, pilots, and other ways for fast evaluating new technology, corporate executives may successfully transform their organizations.
Information Technology Transformation improves the organization's agility and adaptability while saving money and time.
IT Transformation vs Digital Transformation
IT Transformation and Digital Transformation are frequently used interchangeably but are significantly different.
Let's examine the distinctions between the two to design a customized Digital Transformation strategy for your company:
IT Transformation is a prerequisite for the overall Digital Transformation plan – That is, Digital Transformation cannot occur without IT change. A Digital Transformation starts with Information Technology change.
Digital Transformation affects people, processes, products, and company culture – On the other hand, Information Technology Transformation is the digitization of information systems like ERP to promote productivity and automation. The strategy is centred on the customer's preferences and happiness. IT Transformation focuses on enhancing the IT infrastructure by leveraging the latest technology, although it is not always customer-centric.
A Digital Transformation project involves the entire organization – A Digital Transformation is a company-wide change, unlike an IT transformation conducted by one department, involving only the Information Technology managers and teams.
Information Technology Transformation focuses on infrastructure developments – These can include cloud, network, hardware, software, and data management. However, digital Transformation encompasses all of these instruments and aspects of a company.
IT Transformation has a defined end state and goal – On the other hand, since digital Transformation entails efficiently managing changes in customer behavior, industry, and technology over time, there may be multiple end states and goals spread over a length of time
RELATED: Digital Transformation – The ultimate guide
Technology and market changes will always necessitate new tactics to anticipate and meet client expectations. Through continual innovation and improving operational efficiency, you may develop a culture of change that drives your company's success.
For example, failing to select the correct strategic partner to assist in the process is one of the main reasons firms fail to achieve Digital Transformation. Partnering with an experienced firm that connects Digital Transformation tactics with your specific business goals is critical for long-term success.
Digital Transformation vs IT Transformation
Digital Transformation
IT Transformation
Centers on the priorities of the customers
Centers on the priorities of IT
Digital Transformation concerns many business workers, vendors, partners, and even customers.
Individuals who are concerned about Information Technology Transformation are the members of IT
Digital Transformation is not predefined in terms of outcome. This is because change management is a continual activity that requires sound change management over time.
It has a clearly defined final state.
Digital Transformation is a holistic process that spans and influences every aspect of a company. As a result, the scope of digital Transformation has been expanded.
On the other hand, it entails a complete overhaul of solely the enterprise's information technology systems. This implies that the breadth of information technology transformation is quite constrained.
Digital Transformation, digitalization and digitization
While the terms digital transformation, digitalization and digitization might sound interchangeable, they are not.
Digitalization is the method of utilizing info which is digitized to operate more efficiently and with greater ease. Digitization is a method of transforming information that is held in physical form into digital.
Digital Transformation involves altering how business is conducted, from your internal systems to how you interact with clients. DT consists in learning more about technology and unlocking its potential.
RELATED: Digitalization vs Digital transformation vs digitization
Benefits of Information Technology Transformation
It helps to enhance better customer experience – Customer experience is critical to IT. The primary purpose is to use newer and more advanced technological advances to improve the client experience.
Customers will always seek a return on their investment. More importantly, they want it now. Thus, to optimize the benefits of information technology transformation in terms of improving the consumer customer experience, the following transformation steps must be implemented:
Create a digitally enhanced customer experience
Agility in the execution of transformation procedures
Increased insight speed and agility
Consumer acceptability of the digital customer experience is achieved.
Promotes cross-departmental collaboration – Through information technology transformation, people from various divisions within a business would be able to communicate effectively and collaborate.
Improves agility and innovation – It continuously motivates businesses to improve and evolve at a rapid rate constantly. A firm can keep up with new technology, competitors, trends, and tools due to the rapid transformation associated with Information Technology Transformation.
Updates employee's skillsets and knowledge – The implementation of IT Transformation is built upon modern technologies, such as Machine Learning, Data Analytics, Artificial Intelligence, and Cloud Computing. Consequently, many businesses will need to upskill their employees with these skillsets when embracing Information Technology Transformation.
RELATED: How Big Data and AI can deliver results
IT transformation challenges
The technology stack's and development process's inflexibility
It is common for Information Technology Transformation to encounter business resistance to change. Generally, many people are concerned about IT change's implications on their "normal" "stable" lives.
The lack of a well-defined vision for transforming the customer experience. Frequently, organizations struggle to achieve a great IT transformation because they have only sketched a hazy idea of what they desire.
Finally, the failure to efficiently collect and exploit client data impedes successful Information Technology transformation.
IT Transformation Checklist: 10 Vital Steps
What is the correct relationship between our two transformations, then? Of course, Digital Transformation should drive IT Transformation.
With the appropriate Digital Transformation priorities established, the Information Technology organization now has a point of reference to follow. IT must evolve into a product-centric company rather than a project-centric organization to keep up with changing customer desires.
Additionally, keep in mind that digital Transformation necessitates an end-to-end redesign of the business to match it with customer goals. IT must both facilitate and contribute to this adjustment.
Create a compelling vision for the future state of information technology – A cohesive Information Technology vision must be developed and aligned with the broader business strategy, including specific explanations of the business value realized due to the transformation. The vision must incorporate senior management input, sponsorship, and support.
RELATED: Capability Gap Analysis – A quick guide to strategic gap analysis
Define the relationship between business and information technology and the governance policies and structure – well-defined processes for managing business and IT demand and decision-making should be the foundation of the relationship between Information Technology and the business. A single, accountable senior IT leader should lead the initiative.
RELATED: 10 Cybersecurity Governance Frameworks designed to help businesses reduce risks
Define the fundamental requirements and scope – It is critical to establish the stability of existing fundamental IT systems and competencies and the scope and size of the Transformation. This clarity is achieved through a thorough understanding of the work, a detailed map of the anticipated changes, a well-defined project time-frame, and a consistent approach to all project elements, including infrastructure, enterprise architecture, applications, and data.
Create a disciplined strategy to change and a clear plan – Businesses should establish a program management office to oversee the Transformation and track its implementation and results. The office's responsibility is to create a comprehensive transformation strategy that considers all technologies, business implications, dependencies, and known hazards.
Ascertain the presence of the appropriate leadership and talent – A single day-to-day leader must be designated for the change, ensuring that the project management and technical skills necessary for the transformation are in place.
Define the approach to vendor management and partnering – Each Transformation requires a strong vendor management function capable of analyzing the performance and quality of all suppliers and partners. Organizations should ensure that critical vendors are in place to close gaps and provide the necessary capacity and expertise.
RELATED: Supplier Management Best Practices
Ensure the uninterrupted flow of investment dollars – The money required to complete the Transformation must be available when the project starts and throughout its duration. Funding must be given on a need-to-know basis to avoid a halt in the momentum.
Establish a methodological framework for execution – The transformation's processes, including enterprise design, application development, and data governance protocols, should be documented and strictly adhered to. Methods for rapidly testing and learning about new technology and processes, such as proof-of-concept activities and pilots, should be available.
Develop an advanced risk management strategy – This should include the capability to detect near-, mid-, and long-term dangers and their likelihood through scenario planning. Risk-mitigation procedures should also be in place.
Ensure that motivation, morale, and change are all managed well – It is critical to manage the motivation and morale of everyone touched by the Transformation. All employees must have a comprehensive vision of the company's future condition. The IT-business team must cooperate and communicate freely and resolve issues as they emerge.
While following our Information Technology transformation readiness checklist does not ensure success, it will instil confidence in you that you are as prepared as possible.