Future-proof your business: The benefits of digital transformation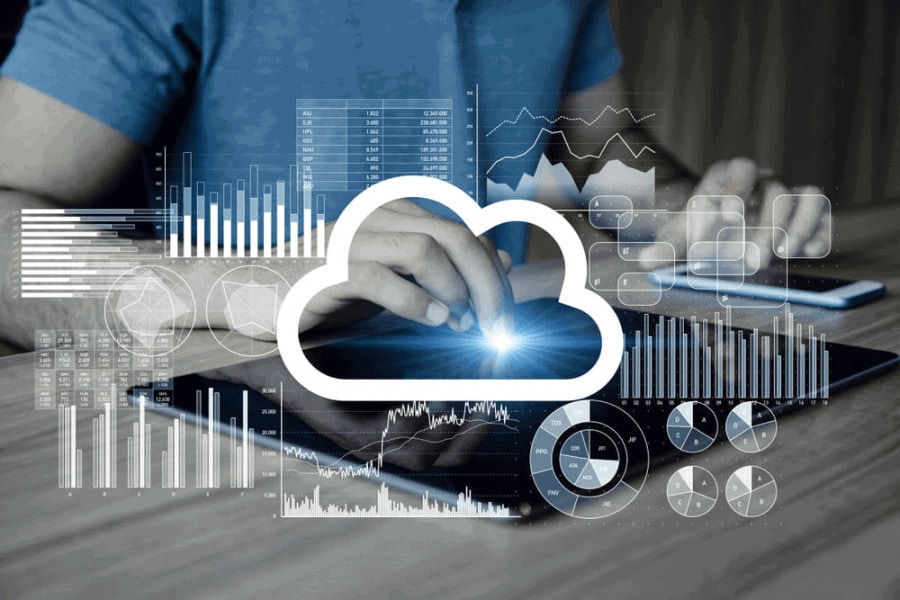 For many organisations, digital transformation is a top priority over the next few years.  However, there are also small numbers of businesses which remain stagnant, despite the apparent benefits of digital transformation.
According to a report by Forrester, 22% of organisations surveyed are either still investigating this opportunity or have not planned to transform at all.
If your organisation is currently stagnated, there is more bad news for you. There's a high likelihood that you will face stiffer competition from your tech-savvy and forward-looking competitors that are already benefiting from digital transformation.
However, there is still hope for businesses wanting to stay competitive in their sector – if they make digital transformation their priority.
This article explains what benefits digital transformation brings for organisations and why businesses should care at all.
What is digital transformation?
In a couple of decades, businesses have transitioned away from keeping paper-based record-keeping to spreadsheets. Currently, it is nearly impossible to find an organisation that does not employ some form of cloud-based SaaS for tracking records, or for any other business process.
However, digital transformation (DX) is far more complex than merely converting your analogue business processes to a digital format and migrating it to the cloud. Business modernisation, that is, the switching from on-premises systems to the cloud only represents one crucial component of digital transformation.
Digital transformation involves much more.  Fundamentally DX requires modifying the existing business processes, or where needed, creating entirely new ones, to react to evolving market requirements with the support of technology. It effectively entails evaluating everything your organisation does, internally and externally, by embracing new technologies to improve customer experience and streamlining your internal operations.
5 benefits of digital transformation
While improved operational efficiency or the ability to enhance customer experience are high priorities for most businesses, many businesses still struggle to justify making the financial and resource commitment to digital transformation.
To help organisations rationalise the commitment to digital transformation, here are some of the significant benefits:
1.  Increased competitiveness: Pressure from the competition is one of the primary drivers for digital transformation. Furthermore, businesses believe that their tech-savvy competitors will take advantage of them if they fail to transform. By optimising their business processes, organisations can gain a competitive advantage and win a more significant share of the market.
2.  Improved targeting and customer satisfaction: Businesses can better leverage their data from a variety of digital sources by structuring it. Organisations can make sense of customer data, obtaining valuable insights and trends regarding customer needs and accordingly tailor service and product offerings. Consequently, businesses offering a superior digital experience can expect an increase in customer retention rates and improved satisfaction amongst customers.
3.  New revenue channels: A comprehensive digital strategy will be data-centric and help businesses understand the online purchasing habits of consumers. This can enhance business strategies by delivering new products and opening new sources of revenue, by, for example, making incursions into new markets.
4.  Increased agility: Digital transformation typically leads to more improved and effective decision-making and overall better organisational flexibility. Thereby allowing firms to respond faster to changing market conditions. With changing technology, evolving markets and increasing customer expectations, this should be an essential focus for any digital transformation initiative.
5.  Reduced operational costs: digital transformation initiatives can cut an organisation's transaction costs primarily due to optimising business performance and efficiency. Digital transformation also introduces efficient cost management which allows organisations to exercise more effective control over production and sale processes.
What impact can digital transformation have on small and medium businesses?
While the benefits of digital transformation have already been highlighted above, there is more to explore.
The business transformation process is far more complicated than many organisations may think and requires a 360-degree overhaul of multiple areas of an organisation.
Typically, there are four areas of a business that will be affected by digital transformation:
Financial: In the long term, digital transformation initiatives typically leads to lower operational costs. However, organisations should prepare for potentially other expenses, e.g. new hires, cloud migration costs, analytics, cloud storage and hosting, SaaS product subscriptions.
Organisational: One of the success factors for digital transformation is the requirement of strong leadership.  This may include introducing new roles or augmenting the existing teams. Furthermore, businesses who select to hire third-party digital transformation consultants as opposed to building a team in-house will need to set up efficient processes and collaboration between themselves and the 3rd-party provider.
Operational: As part of digital transformation, businesses may find that they need to optimise many internal processes or even create new ones. Consequently, it is inevitable that some roles may be replaced or merged, while other roles may need to adopt more responsibilities.
Cultural: The focus of digital transformation for many businesses is to introduce customer-centric working practices, workflows and processes.  For many organisations, this may require a cultural shift within the business as well as a technological change.
Final remarks
If organisations wish to evolve with the rapid pace of digital change today, they must work to increase efficiency with technology wherever possible.
According to research by SAP, 46% of decision-makers believe technology levels the playing field for small businesses versus larger corporations.
Furthermore, 37% cite their size as an advantage compared to larger companies that are unable to take advantage of digital innovation.
By undertaking digital transformation, SMEs can experience greater efficiency and accuracy, reduced costs, and a more productive workforce.
Learn more about How to get started with digital transformation in our guide.