Understanding the benefits of Cloud Solutions and Services for your Business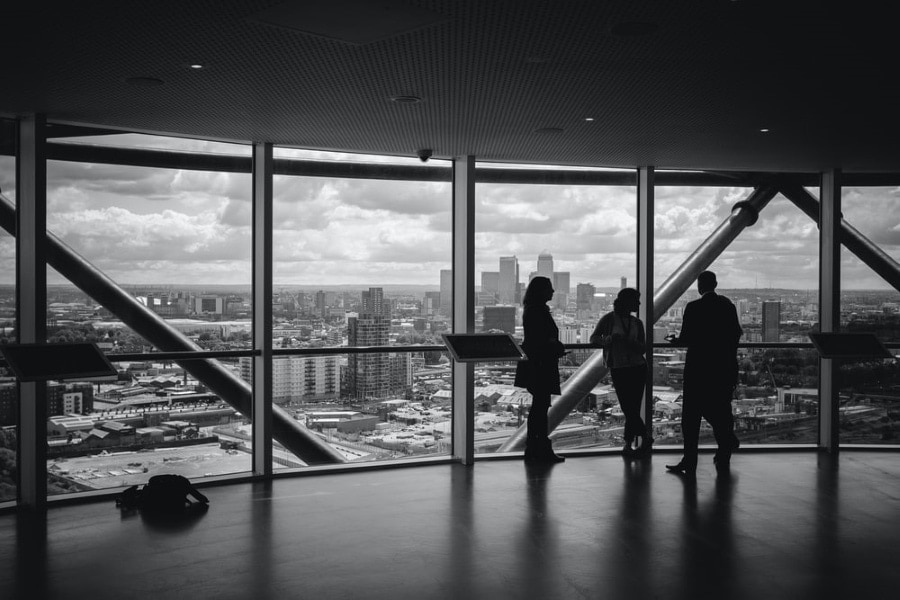 When something is 'in the cloud', it means it is accessible online via the internet. With cloud solutions and services, you log into IT resources via the web – typically the service provider's website – rather than managing those same resources onsite at your company.
To access cloud computing services, all you need is a computer and a stable internet connection. Essentially, you take advantage of computing power that's located outside of your business, rather than relying on computer hardware and software in your business.
For this reason, cloud solutions and services have gained in popularity over the last decade. It could potentially reduce costs for your business while simplifying IT management.
Cloud Solutions and Services
By using cloud services and solutions, commonly called hosted services or software as a service (SaaS), you can enhance your capacity to maximize your company's growth. Cloud computing can be a crucial tool. It determines what resources can be utilized to drive more opportunities for your business.
Cloud computing brings two key advantages:
Reduced complexity – The service provider is responsible for management and support – if something goes wrong, you call them.
Reduced capital expenditure – As the same hardware and software are being provided as a service, you only pay a monthly fee to your cloud computing provider. There are no expensive, up-front costs for purchasing hardware or software.
In essence, you are subscribing to access a service online instead of buying software and the associated hardware to use in your business. The type of services available as a subscription varies. Still, for most SMEs, it is an excellent and cost-efficient way to get access to the following essential computing tools and utilities:
Accounting software – Several online accounting services exist, such as Sage, QuickBooks and Xero, which let you manage your finances online.
Collaboration tools – These centralized services, such as Basecamp, Trello, and Microsoft Hosted SharePoint. These applications allow you to share, manage, and track documents and are ideal for cloud computing.
Customer relationship management – Setting up an in-house CRM system can be complex and complicated. With a cloud computing service like you can often get going more quickly.
E-mail – Cloud-based e-mail services such as Google's GMail means your business e-mail is handled by an external provider instead of being managed by a specialist server on your premises.
Office software – You can log in to a website that functions as a word processor – and save documents online. Google offers GSuite, a powerful online office software suite.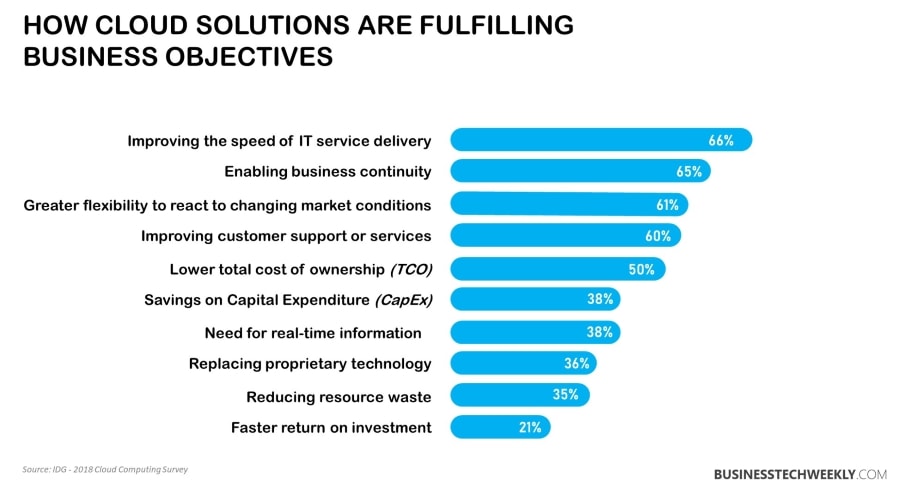 Benefits of Cloud Solutions and Services for your Business
There are clear benefits for SMEs to choose Cloud computing:
Cost-effective – Cloud solutions and services are subscription-based. You pay by the month, based on what you use.
Increased mobility – You access cloud services via the internet. Consequently, cloud-based services are ideal for accessing on the move or from remote locations. You only need Internet access to log in and access your data from anywhere.
Scalable – In most cases, you add additional monthly subscriptions as you require them. In this manner, businesses can gain access to more (or less) computer power, services or capacity without investing in extra equipment.
Simplified management & administration – the suppliers manage cloud software and services, so you don't have in-house overhead.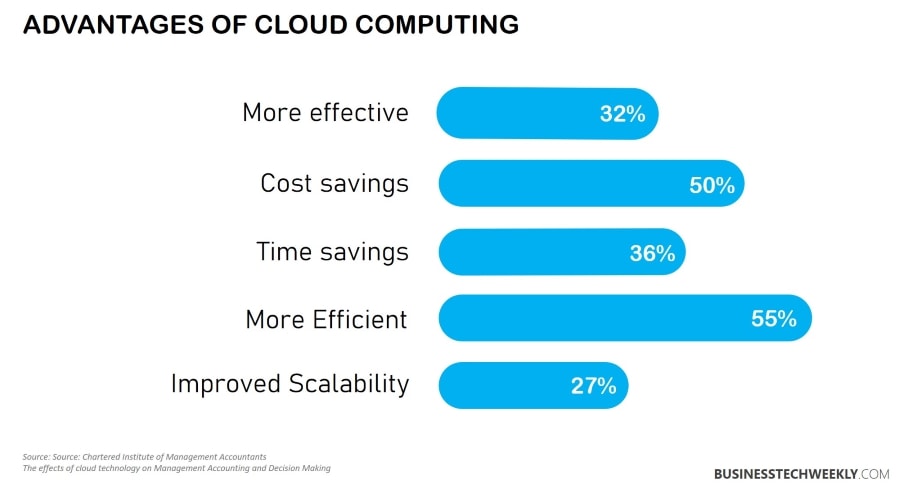 Cloud computing has significant advantages. However, there is a downside. A reliable Internet connection is needed to enable access to cloud services. If your Internet connection fails, you won't be able to access it.
Are Cloud Services Right for your Business?
It is now feasible to run most of your business's IT in the cloud.  The number of accessible cloud services has exploded in recent years as the availability of high-speed internet has increased.
1. What do you want to attain with cloud services, and why?
Your enterprise IT should enhance your business's operations in some manner – compare cloud services to other available choices and weigh the advantages and dangers.
Moving to cloud computing for the sake of cost savings should not be the primary motivation. Evaluate and assess overall expenses to determine that cost reductions are considerable and justify the move to cloud computing.
2. Identify the overarching business requirements
Numerous organizations choose cloud computing to increase the efficiency of their information technology systems.
However, opting for cloud services may require significant changes to your IT infrastructure and the discontinuation of services and procedures.  Savings alone may not be sufficient to warrant such drastic adjustments.
3. Make rigorous preparations before utilizing cloud computing.
While this may seem self-evident, it's astonishing how many firms fail to do so. Cloud computing should be introduced with extreme caution. Determine the method through which it will be adopted, managed, and monitored.
You can access cloud services on-demand in minutes with your credit card or through free trials.  This approach will allow you to assess different vendors and test out practical cloud computing applications in your organization. However, any migration to cloud services or a cloud solution must be planned in detail.

4. Keep the larger picture in mind – implications and cost-effectiveness
Cloud computing does not always result in cost savings. The majority of cloud services appear to be inexpensive since they offer a modest monthly fee. However, monthly costs quickly accumulate. You may desire to add bolt-ons or extra user accounts, which dramatically raises the monthly cost.
Additionally, circumstances may get more complex. You'll need to determine how to manage your cloud provider(s) and how to connect the various components of your business's information technology.
For instance, do you now have interconnections between software and apps that must be maintained if you migrate to the cloud?
When assessing cloud solutions, keep both cost and complexity in mind.
5. Evaluate the dangers
Consider the dangers and advantages of cloud computing carefully. Is your data going to be stored safely and securely? Is the cloud computing provider you've picked reputable and experienced?
With data security being a major worry for many organizations, it is vital that you pick trustworthy cloud services which demonstrate commitment to being GDPR compliant.
6. Locate an appropriate Cloud Services partner
Your cloud computing provider selection will be critical. Don't base your decision just on price. It is considerably more vital that your provider can manage their services to your specifications.
Select your cloud computing provider with the same care that you would any other critical source. Examine the service level they promise, the support they provide, the way they monitor your service, and – most importantly – how and where your data is stored and secured.
See also: Finding a Technical Supplier for your Business
Familiarise yourself with the GDPR's criteria and confirm that any cloud service you pick conforms with the laws.
Check the hours of operation of your cloud provider's support team carefully; at the very least, 24/7 chat assistance is preferable. Alternatively, it would help if a sizable quantity of online self-help information in the form of knowledgebase articles and videos is available.
Also read: 10 Crucial data storage questions to ask when selecting a vendor

7. Decide on the type of Service Level Agreement (SLA) that is required
If you're going to rely on cloud computing for critical components of your business's information technology, you need it to be trustworthy. For example, if your client database is stored on the cloud, losing it for even an hour or two might result in significant damage.
A service level agreement (SLA) is a commitment made by the cloud provider to you. It should guarantee a specific degree of service availability and specify how soon you will receive a response in the case of a problem.
SLAs are contractually enforceable and provide you with a performance guarantee that you may enforce against your cloud provider.
Also see: Mastering Service Level Agreements: Best Practices for SLAs
After considering the above, you should be able to determine how cloud computing may benefit your organization.  You should also understand how it can be adopted in a disruption-free manner that maximizes your return on investment.
What Next?
Cloud computing is well-suited to SMEs, allowing several people to access software and tools simultaneously, such as a CRM system or a collaboration tool. Cloud computing is also suitable for when employees need to access data from several locations or when it's crucial you keep data off-site.
However, some services, such as photo and video editing software, are less appropriate.  These work best when installed on an individual computer.
Cloud-based services are an attractive option for SMEs because a basic cloud service can provide significant savings compared to buying a server and installing software and training.