Looking for HIPAA-Compliant Cloud Storage? 5 Cloud Storage Services that meet HIPPA compliance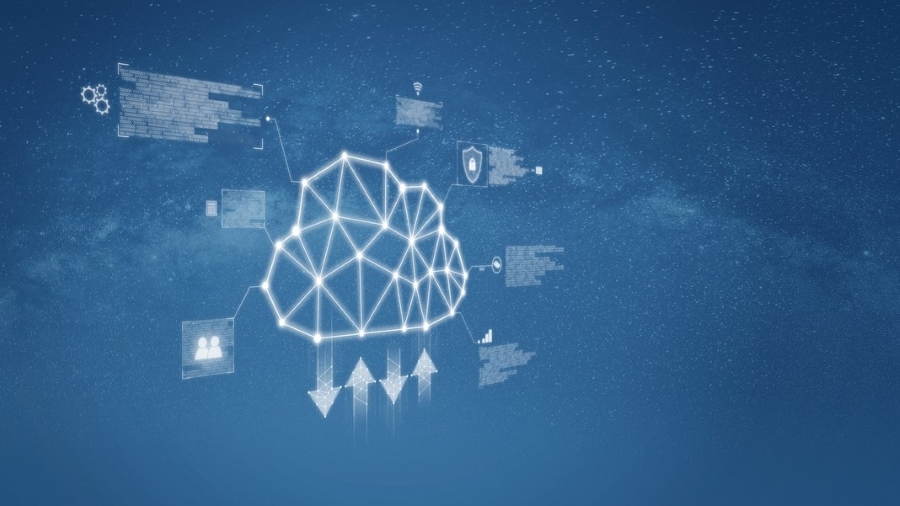 HIPAA Compliant Cloud Storage: Data security has recently become a primary aspect associated with information handling because of the number of incidents of security breaches occurring in the past few years. Government bodies are now introducing legislative measures to make sure that user data always stays safe. The Health Insurance Portability and Accountability Act (HIPAA) is one such law brought into practice by the US government.
The HIPAA law aims at protecting the sensitive details of patients during the storage and processing of data records. The use of HIPAA-compliant cloud storage is gradually becoming a necessity today. Below, we look at some of the top cloud storage services that can help organizations comply with HIPAA.
HIPAA Compliance
HIPAA establishes the requirements for protecting sensitive patient data.
Companies that handle protected health information (PHI) must implement and adhere to physical, network, and procedural security measures to maintain HIPAA Compliance.
Covered entities (those who provide healthcare treatment, payment, and operations) and business associates (those who have access to patient information and assist with treatment, payment, or operations) must comply with HIPAA.
Other companies must also comply, including subcontractors and other business connections.
RELATED: Understanding HIPAA Technical Requirements – A Quick Guide
What is HIPAA-Compliant Cloud Storage?
Cloud computing has seen extensive adoption among healthcare professionals in recent years because of its cost-efficiency, scalability, and flexibility.
However, as more and more people in the industry try to leverage its benefits, it is essential to understand the legal and ethical compliance associated with it. The HIPAA law proves to be useful in this case.
By complying with the requirements of this act, you can not only protect your patient data but also comply with the legal and ethical clauses.
The HIPAA law was put into practice in 1996 to protect sensitive patient data and applies to healthcare plans, healthcare providers, and healthcare clearinghouses.
Under this act, a cloud storage provider should have all the required measures to protect the ePHI (electronic patient health information) from any incident of security breach or theft.
The provider should also protect the data during transit and storage.
Considerations for Selecting a HIPAA-Compliant Cloud Storage
Choosing the right cloud storage provider is important to ensure that sensitive information is not stolen, mishandled, or misused, and you don't have to deal with any fines.
Finding the best HIPAA-compliant cloud storage provider is not difficult; you need to know what aspects to consider and what questions to ask.
However, ensuring compliance is up to you, so you must pick the service carefully.
Here are a few things you should ask when selecting an appropriate HIPAA-compliant cloud storage provider.
What are your hosting services compliant with HIPAA, and how do they differ from standard ones?
Can you produce evidence of HIPAA compliance measures?
Do you have a BAA (Business Association Agreement) for your clients?
Does your company have a dedicated officer for HIPAA compliance?
Can you share an experience of a data breach and explain its causes?
Do you have an incident response process?
Does your company have a disaster recovery plan?
How do you ensure regulatory compliance?
Asking the right questions to the provider can help you make the most suitable choice and save you time and effort in the future.
Top 5 HIPAA Compliant Cloud Storage Services
If you are looking for a reliable cloud storage service for your healthcare entity, you may find it difficult to understand where to start. We have therefore picked some of the most trustworthy cloud storage services focusing on HIPAA compliance.
These providers are used by industry leaders as they follow the best practices for BAA, use the best-in-class encryption, and provide the most space for the cost.
Here are the top five cloud storage services you can rely on for HIPAA compliance.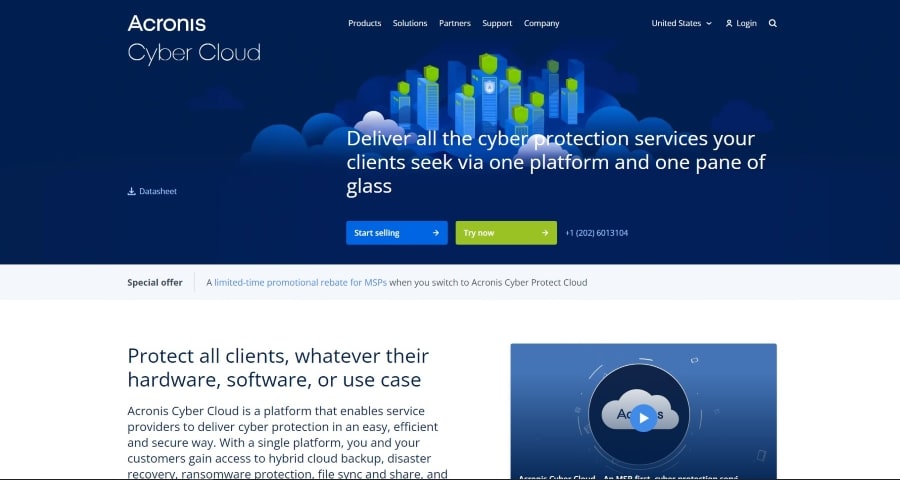 Acronis Cyber Cloud uses Artificial Intelligence and automation techniques to keep your data protected against unauthorized access and malware attacks.
It also offers a wide range of data storage options to suit a variety of business requirements. Some of the most impressive features of this solution include the following:
Support for two-factor authentication
Use of encryption for data backup and archival
Regulation of access provisioning
Control over configurations
Overall, Cyber Cloud is the perfect choice for those who want to store the ePHI in the cloud. Its cloud storage options would particularly give you plenty of flexibility.
Learn more about Acronis Cyber Cloud

A reliable yet affordable cloud storage provider, BackBlaze offers everything small to medium businesses would need.
One of the most notable offerings is the AES 128-bit encryption that encrypts the data before transmitting it to the storage.
These features ensure additional protection for your patient data and make it easy to comply with HIPAA requirements. Some other features of this platform include:
Support for the use of public key cryptography
Use of encrypted storage pods for safe storage
Streamlined access with single sign-on and two-factor authentication
BackBlaze aims to keep your data safe and protected using security technologies like encryption for HIPAA compliance.
Learn more about BackBlaze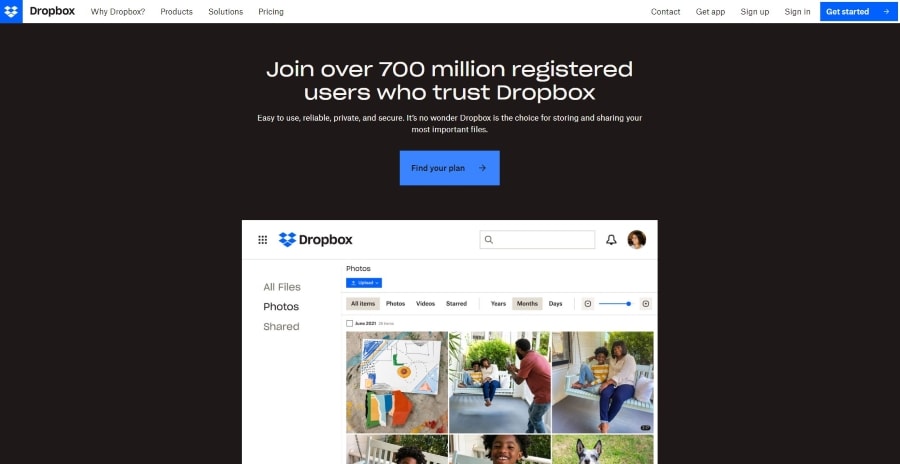 A popular choice for data storage and retrieval, Dropbox is particularly designed for the secure storage of information and can help healthcare providers comply with HIPAA.
It provides a BAA to configure the cloud storage platform and meet the requirements of HIPAA security standards. Here are the features of Dropbox related to HIPAA compliance.
Disabling permanent deletions
Configuration of sharing permissions
Support for two-step verification for streamlined access
Integration with third-party identity management tools for extra protection
Overall, Dropbox is capable of strengthening your ePHI security and simplifying your company's compliance with HIPAA.
Learn more about Dropbox

Google's suite of productivity tools includes Docs, Gmail, Google Drive, and more. It is designed to be compliant with HIPAA and can therefore be used by companies looking to store their patient health data securely.
Some of the most notable features of Google Workspace related to HIPAA compliance include:
Streamlined access to services using ePHI like the Google Docs
Integration with third-party apps
Facility to set file-sharing permissions
Logs and console reports identifying potential risks
Google Drive is an excellent choice for storing patient data as it supports secure storage, transmission, and retrieval of records for HIPAA compliance.
Learn more about Google Workspace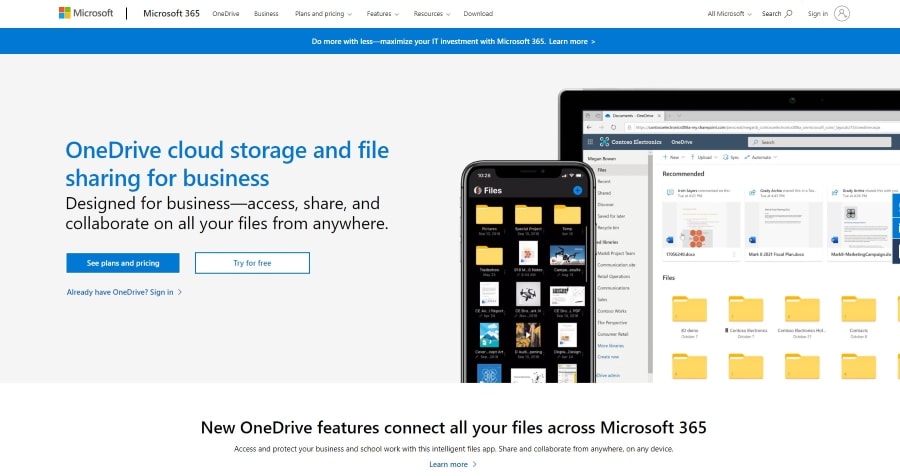 When it comes to complying with HIPAA, Microsoft is one provider that leads the game. It is known for offering some of the most effective security solutions through its online services.
It helps healthcare organizations comply with the law by offering BAAs and signing agreements for calendars, file storage, and mail.
Microsoft includes appropriate security measures in OneDrive to facilitate HIPAA compliance.
256-bit AES encryption for data security
Options for limiting access to files and folders
Data loss prevention to prevent any leakage
Seamless integration with Microsoft 365
OneDrive is one of the most reliable cloud storage services that allow you to securely store and transmit patient health data from anywhere while complying with HIPAA law.
Learn more about Microsoft OneDrive