10 Cybersecurity Frameworks designed to help businesses reduce risks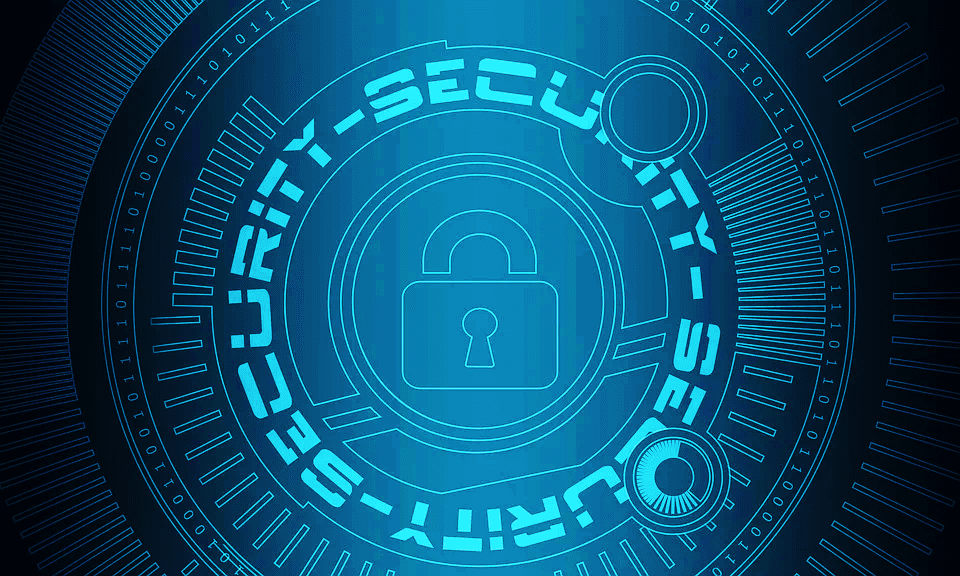 Cybersecurity frameworks are made up of numerous components that help businesses establish their IT security policies and procedures.
While cybersecurity standards provide insight into recommended controls and guidelines, they can also be mandatory for compliance in some cases.
A framework contains cyber security best practices that should adhere to by businesses. It is a way for organizations to demonstrate that they are concerned about their cyber health while also following industry and regulatory best practices for cyber security.
What are Cybersecurity Frameworks?
A cybersecurity framework provides a common vocabulary and set of standards for security experts across countries and industries to better understand their own and their vendors' security postures. With a framework in place, you can better define the processes and procedures that your company must follow to analyze, manage, and reduce cybersecurity risk.
What is the purpose of a Cybersecurity Framework?
Frameworks have existed for a long time. Frameworks, for example, aid accountants in keeping track of financial transactions. Assets, liabilities, costs, and controls are all part of an accounting system.
A cyber security framework acts as a roadmap for organizing cybersecurity risk management efforts. The framework is intended to provide security managers with a dependable, methodical method of mitigating cyber risk, regardless of how complicated the environment may be.
The principal purpose of the security framework is to reduce the likelihood of common cyber security threats affecting the company. Here are some of the most impactful security frameworks of all time, in my opinion.
Cybersecurity frameworks are frequently mandatory, or at the very least, strongly encouraged. These are particularly necessary for businesses aiming to comply with state, industry, and international cybersecurity legislation.
Types Of Cybersecurity Frameworks
There are several types of various frameworks. These can be broadly segregated into three categories, as below:
Control-based Frameworks:
Create a basic plan for the security team
Provide a baseline set of controls.
Evaluate the present technological state
Make control implementation a top priority
Program-focused Frameworks:
Evaluate the current state of the security programme
Create a comprehensive security programme
Assess software security/comparison analysis
Make communication between the security team and business leaders easier
Risk Frameworks:
Identify critical process stages for assessing and managing risk
Design a risk management programme
Recognize, measure, and quantify risk
Prioritize security activities
Complying with multiple Cyber Security Standards
Most firms, particularly those that operate on a global scale, must adhere to many cybersecurity requirements. Frameworks can be an excellent method to approach this complex problem. They provide a way for defining, enforcing, and monitoring controls across numerous compliance regimes.
Fortunately, security vendors and consultancies are providing important information on regulatory compliance. With HIPAA, for example, helpful resources on satisfying the law's stringent requirements can be found. Administrative safeguards, physical safeguards, and other controls are examples of these.
Reducing Cyber Risks: 10 Cybersecurity Frameworks
Each of these cybersecurity frameworks establishes standards and guidelines for protecting your company from cyber threats. Numerous sectors have varying criteria and standards for cybersecurity.
A security framework enables uniformity across several tasks and demonstrates a consistent set of objectives. Numerous frameworks outline the steps necessary to protect your firm from typical cybersecurity threats.
When choosing the most appropriate security architecture for your firm, the following factors must be considered:
The maturity of your current cyber risk management programme
Your organization's rules and objectives
Any regulatory obligations that you must adhere to
In general, your team should spend some time learning about the many cybersecurity frameworks available to choose a framework that best meets your business's needs.
The majority begins with fundamental procedures and processes that form the bedrock of your cyber risk reduction management. You can overcome compliance requirements and achieve a safe cyber state with the assistance of the top cybersecurity frameworks.
These leading cybersecurity frameworks can help your business build a more robust cyber programme.
ISO 27001 and ISO 27002

ISO 27001 and ISO 27002 certifications, developed by the International Organization for Standardization (ISO), are regarded as the international standard for certifying a cybersecurity programme – both internally and with third parties.
Also read: ISO 27001 explained: What is ISO27001?
Organizations can demonstrate to the board, customers, partners, and shareholders that they are doing the right things to mitigate cyber risk by obtaining ISO certification.
Similarly, ISO 27001/2 certification is a good indicator – but not the only one – that a provider has mature cybersecurity processes and controls in place.
GDPR

Legislated in 2016, the General Data Protection Regulation (GDPR) was developed to strengthen European Union citizens' data protection procedures and practises (EU). All organizations based in the EU are subject to the GDPR. It also applies to any firm that collects and stores the personal data of EU citizens, including businesses operating in the United States.
The framework contains 99 articles about a company's compliance responsibilities, such as consumer data access rights, data breach notification requirements, data protection policies and procedures, and more.
Noncompliance penalties are substantial, with fines of up to €20,000,000 or 4% of global income. The EU is not hesitant to enforce them.
Related: Introduction to GDPR
PCI DSS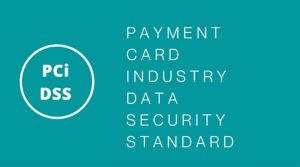 Payment Card Industry Data Security Standard, also commonly referred to as PCI DSS, is a compliance standard for merchants and financial services providers.
It was developed by the Payment Card Industry Security Standards Council (PCI SSC) to address growing credit card theft.
The council comprises the five largest credit card firms, American Express, Discover, JCB International, Mastercard, and Visa, Inc.
PCI DSS includes five types of controls:
Establish and maintain a secure network and systems.
Safeguard cardholder information
Keep a vulnerability management programme in place.
Put in place strict access control mechanisms.
Monitor and test networks regularly.
Keep an information security policy in place.
Within these five categories, PCI DSS then sets out 12 detailed requirements.
HIPAA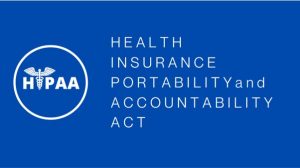 A cybersecurity framework mandated for healthcare institutions.
The Health Insurance Portability and Accountability Act – HIPAA mandates policies to secure and preserve the privacy of electronic health information.
In addition to showing compliance with cyber best practices, such as employee training, HIPAA requires enterprises in the sector to do risk assessments to manage and identify developing risk.
You can learn more about HIPAA here
NIST Cybersecurity Framework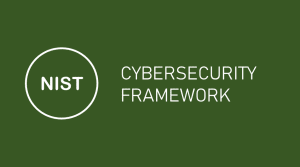 The NIST Cybersecurity Framework was created to coordinate the public and private sectors in detecting, analyzing, and managing cyber risk. While compliance is voluntary, NIST has established itself as the gold standard for assessing cybersecurity maturity.
The NIST Cybersecurity Framework is intended to assist individuals and organizations in assessing the risks they face.
Three sections comprise the framework: "Core," "Profile," and "Tiers." The "Framework Core" is a collection of actions, outputs, and references pertaining to many facets and approaches to cybersecurity.
The "Framework Implementation Tiers" are used by organizations to communicate their perspective on cybersecurity risk and the complexity of their management strategy to themselves and their partners.
Typically, a business begins by utilizing the framework to create a "Current Profile" that details its cybersecurity operations and its results. The business can then create a "Target Profile" or use a baseline profile adapted to its sector (e.g., the infrastructure business) or organizational type. It can then outline the actions necessary to move from its current to desired profile.
You can read more about NIST Cybersecurity Framework here
SOC2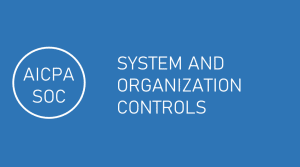 Service Organization Control (SOC) Type 2 was established by the American Institute of Certified Public Accountants (AICPA). Created as a trust-based cybersecurity framework and auditing standard to help ensure that vendors and partners securely manage client data.
SOC2 defines over 60 compliance standards and detailed auditing processes for third-party systems and controls. An audit can take up to a year to complete. At that moment, a report is issued attesting to the cybersecurity posture of a vendor.
SOC2 is one of the most challenging frameworks to apply because of its comprehensiveness, particularly for firms in the financial or banking industries, which confront a higher threshold for compliance than other sectors.
Nonetheless, it is a critical foundation that should be at the heart of any third-party risk management programme.
NERC-CIP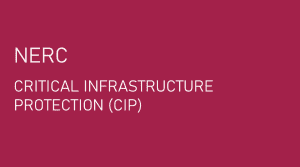 The North American Electric Dependability Corporation – Critical Infrastructure Protection (NERC CIP) is a set of cybersecurity standards meant to assist individuals in the utility and power sectors in reducing cyber risk and ensuring bulk electric system reliability.
It was put in place to combat the rising number of attacks on critical infrastructure in the United States and the growing risk posed by third parties.
According to the framework, impacted firms must identify and mitigate cyber risks in their supply chain. NERC-SIP mandates various controls, including system and critical asset categorization, people training, incident response and planning, recovery plans for vital cyber assets, vulnerability assessments, and more.
Learn more about successful NERC-CIP compliance.
IASME Governance

Developed to enable enterprises to achieve satisfactory information assurance. The IASME governance outlines a criterion for a business to be certified to implement the relevant cybersecurity measures.
The standard enables companies to demonstrate their readiness to protect a business or personal data from new or existing customers. In summary, this cyber security framework is used to accredit a business's cybersecurity posture.
A governance accreditation from IASME is comparable to an ISO 27001 certification. Implementing and sustaining the standard, on the other hand, results in lower costs, administrative overhead, and complexity.
Certification to IASME standards entitles organizations operating in the United Kingdom to complimentary cybersecurity insurance.
Learn more about IASME Governance here
FISMA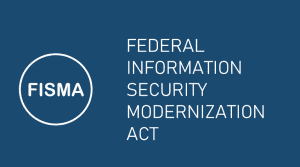 A comprehensive cybersecurity framework, the Federal Information Security Management Act (FISMA), is designed to protect federal government information and systems against cyber threats.
FISMA also applies to third-party service providers and contractors who work on behalf of government agencies.
The FISMA framework is closely associated with NIST standards. It requires agencies and third parties to keep an inventory of their digital assets and identify any network and system integrations.
Sensitive information must be classified according to risk, and security procedures must meet FIPS and NIST 800 minimum security criteria.
Organizations that are affected must additionally do cybersecurity risk assessments, annual security reviews, and constant monitoring of their IT infrastructure.
Read more at: here
COBIT

Designed to include the best aspects of an organization's IT security, governance, and management, COBIT, Control Objectives for Information and Related Technologies, was created and is maintained by ISACA (Information Systems Audit and Control Association).
The COBIT cybersecurity framework is beneficial to businesses that want to improve production quality while adhering to better security practices.
The requirement to meet all stakeholder cybersecurity expectations, end-to-end procedural controls for organizations, and the need to design a single yet integrated security framework prompted the development of the framework.
You can learn more about COBIT here
Cybersecurity Frameworks: A crucial guidepost
The risk management process and the tools you use to determine cybersecurity risk may differ across industries. Still, some businesses, such as those that manage healthcare, human resources, or credit card payments, have specific requirements for their cybersecurity programs and response and recovery.
For such organizations, cyber security frameworks provide an advantageous (and frequently necessary) foundation for implementing cyber security risk management into their security performance management and third-party risk management approach.
Cyber security frameworks enable IT leaders to manage enterprise risks more efficiently when applied diligently. You'll get results if you use a framework as a guide, allowing you to monitor your cybersecurity and compliance posture more efficiently.