Navigating DX: Examples of Digital Transformation Successes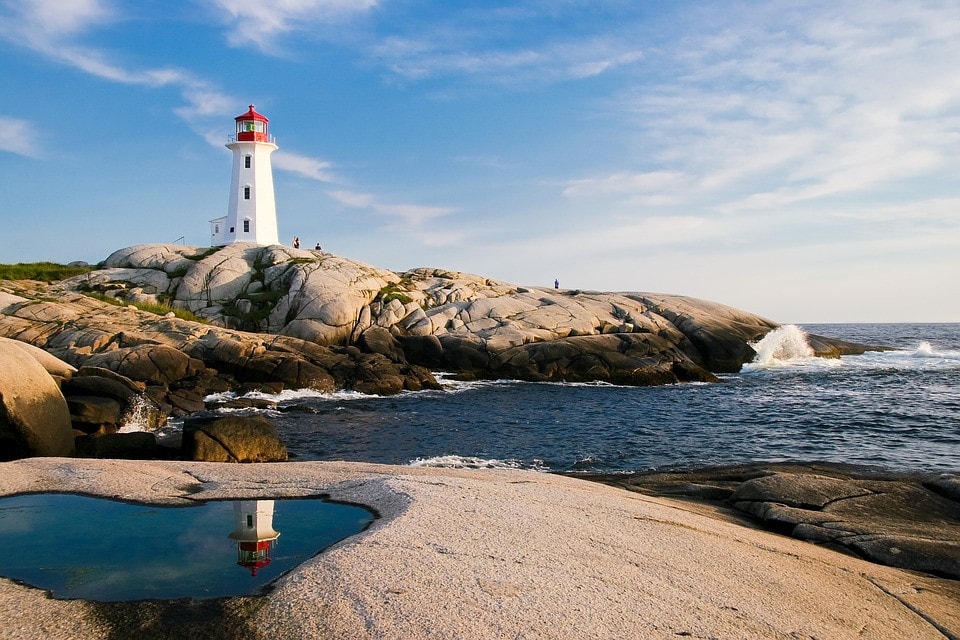 Examples of Digital Transformation: Digital transformation is the latest innovation in many industries. As the name indicates, it's the process of updating the technology they use. Digital transformation in business requires significant investment, but it can increase revenue when it's done correctly. It's not easy to shift to new technology, but the companies that have used it have already started to gain results.
Below we share digital transformation success factors and examples of digital transformation success in business. So, don't go anyway and read this article till the end.
What is Digital Transformation?
Digital transformation involves technology to change infrastructure, business culture, and processes. The goal of digital transformation is to meet new customer requirements and adapt to the digital economy.
When we talk about digital transformation in a business, it's not limited to one department of an organization. It touches all the departments, including marketing, sales, finance, human resource, customer service, and many more.
The goals of making changes in these departments are to make the business more competitive, improve interaction with customers, and improve customers' overall experience. So it looks like digital transformation's primary focus is on customers, but it impacts the whole business.
If implemented correctly, it can help businesses lift market share, revenue, and profitability metrics. So, let's discuss the 5 examples of digital transformation success in business.
Also read: Digital Transformation – The ultimate guide for Businesses

How can Digital Transformation help your Business?
An organization's success in the marketplace depends on many digital transformation factors, such as:
Providing a Seamless Digital Experience – Now, customers are used to convenient, seamless, and digital experiences in their daily lives. Therefore, when interacting with a company or in a workplace, they want the same experience. As a result, companies that quickly respond to customer queries and requirements will thrive. Successful organizations meet the needs of digital consumers, and they also focus on the user experience and security of their digital services.
Making Better and Timely Decisions – Digital transformations allow companies to make better and faster decisions. Now, companies can use machine learning and data analytics; businesses can predict future outcomes. Moreover, organizations can take advantage of these technological advancements and turn data into insight.
Increases Employee Productivity – Companies struggle with talent shortages when discussing technical roles. By adopting digital transformations, the companies will get more from their workforce. Employees will get an engaging work environment, making their jobs easier.
In many companies, self-service IT portals are in practice, and employees can access software licenses without calling the help desk. It has significantly reduced the workload on IT staff, and it improves employee satisfaction.
Inventory Management Becomes Easy – Retailers use digitization to manage pricing and inventory. By using digitization in the supply chain, retailers can now understand consumer demand. As a result, they can adjust inventory according to their needs. Moreover, they don't face issues like excess inventory and overpricing.
Improving Customer Experience – Companies have seen a significant increase in revenue due to digital transformation initiatives. Digitization help improve the customer experience. Now companies can provide personalized recommendations based on the analysis of previous data. So it doesn't only improve customer experience, but companies can also get more sales.

Industries taking advantage of Digital Transformation
Businesses considering an investment in leveraging the benefits of digital transformation can be inspired by real-life trends:
Digital Transformation in Retail
This digital transformation example demonstrates the power of AI in generating sales. Human-like chat is one of AI's primary capabilities, in which an algorithm interacts with clients in real-time using NLP (natural language processing). AI excels at executing time-consuming jobs that would push the limitations of human competence. This entails combing through massive volumes of data to find helpful patterns and other insights – in this example, patterns in how customers order intending to streamline the ordering process.
Digital Transformation in Marketing
Data is a crucial tool for digital transformation in marketing. Mining vast amounts of electronic data stored in data warehouses and data lakes considerably improves sales leaders' capacity to tailor campaigns to specific market segments. In this digital transformation example, this can be accomplished by using business intelligence software – a critical component of digital transformation – which enables precise demographic targeting.
Digital Transformation in Banking
The banking industry is a digital transformation leader in terms of mobile usage. Its adoption of mobile banking uses a combination of edge computing and IoT devices (such as cell phones) to provide customers with convenience. Going a step further, most banks enable customers to create automatic payments – implying that users are installing automation themselves at the most basic level.
Digital Transformation in Transportation 
In this example of real-time, interactive listening is replicated in a fundamental practice of digital transformation: forming deep bonds with customers through social media. The interactive smartphone app is just a click away from major social media sites and represents the same universe in many users' imaginations. Social media has replaced the traditional customer care desk. LinkedIn, Twitter, and Facebook have largely supplanted 800 numbers and emails for quick contact between sellers and customers, as well as for handling purchases, disputes, and assessing brand sentiment.
Digital Transformation in Healthcare
Data management and data mining are rapidly expanding themes in digital healthcare transformation. By identifying persistent problems across many patients, using data analytics on a large number of anonymized patient records allows for decreased rates of prescription difficulties. Data is also utilized for preventative treatment, which evaluates patient data to identify linkages between current and probable future medical problems and then tells the patient well in advance.

4 Examples of Digital Transformation Successes
The below-given companies have taken the initiative to implement digital transformations and gained significant business improvements:
Target
Target is one of the top 10 US retailers, employing over 300,000. Target began its digital transition in 2006, with astonishing results. Sales from stores and digital outlets open at least a year have risen 4.5%. Target's stock price has grown 50% in five years.
Target's position in the e-commerce market had been questioned following data breaches and Black Friday website breakdowns.
Target sought projects to help them compete with internet giants like Amazon, like online shopping and same-day delivery or pickup.
Initial goals were to bring software development and IT in-house and focus on initiatives that improved competitiveness or increased revenue.
Target brought in-house IT work to fix IT issues. Previously, the company employed upwards of 10,000 primarily outsourced IT professionals, which hindered product development and kept the retailer competitive. Target now employs around 4,000 IT professionals, mostly software engineers and developers. It also hired 1,000 new "in-sourced" tech talent.
The IT refocus worked, resulting in a 4.5% increase in sales from shops and digital channels. Sales grew 31% during the period, with most of that growth coming from same-day delivery or pickup.
Target bought grocery delivery company Shipt in 2017 as part of its e-commerce expansion strategy. The new IT staff was vital in integrating technologies between the two platforms. Shipt and purchase online, pick up in-store services accounted for 80% of Target's digital growth.
Shipt now has retail partners in food, alcohol, kitchen products, household necessities, and business.
Target's focus on omnichannel means the brand can better meet customer expectations and expand digital sales. Target also witnessed impressive growth in click and ship sales during holiday seasons, proving their digital effort is paying off.
Read more about Target's digital transformation here
Hasbro
Hasbro is a toy and gaming company with over 5,500 workers and more than $4 billion annual revenue.
They devised new digital and data tactics to boost sales, launching large-scale data-driven marketing aided by social media. They began collecting and analyzing client data more effectively to generate more successful focused marketing efforts.
In 2012, the company made a strategic shift, shifting its usual focus on children and selling to parents. They made a significant push into social media, focusing on the parents who buy toys and games.
The digital data they collected enabled the organization to better understand and deal with its clients.
Hasbro now integrates digital storytelling, video content, social media marketing, nostalgic brands, and omnichannel marketing to better engage with consumers. Hasbro is now using client data to predict and meet their demands.
Despite disruptions, instability, and changes in the sector, better use of digital data, technology, and targeted marketing strategies has helped Hasbro stock climb from $36 in 2013 to $109 today.
While the marketing efforts increased Hasbro's marketing expenses by more than tenfold, it also increased sales by $1 billion and lifted the share price from $36 to $109.
Home Depot
Specializing in home improvement, Hasbro employs approximately 400,00 people. In 2017, the company delivered a better eCommerce experience closely linked to other channels such as physical stores.
The company developed a group of 1,000 people with digital and customer experience expertise and boosted the IT department, which improved its ability to gather and analyze customer data.
They have now strengthened their back-end and distribution networks and established a strong IT department that collects and better uses client data.
The company saves money by tracking local patterns and keeping adequate inventory levels. Their stock price has climbed from $135 to $215 in the last two years. Their revenue has increased by more than $17 billion.
Unilever
Unilever is a major consumer packaged goods (CPG) company. However, its influence has dwindled since 2013.
Unilever concentrated on digitalizing all areas of Unilever's business to use the world of data and grow their digital capabilities in all they do.
Traditionally, businesses buy customer data from market research firms, but Unilever built its own. They accumulated approximately 900 million individual customer records via consumer registrations, store loyalty cards, and third-party websites.
Unilever has reduced costs and increased sales by using data to assist digital transformation and product creation.
For example, when selling Baby Dove in India, their data allowed them to tailor advertising for a quarter of the regular cost. Unilever's greater scale has allowed them to launch products 50% faster than before.
Unilever combines big data and small, agile teams. In "digital centres" worldwide, experts gather to research consumer tendencies, categorize them and develop content to satisfy them. A powerful artificial intelligence (AI) system that can forecast trends makes these teams more adaptable.
Unilever wants to modernize many of its service lines' procedures, such as supply-chain management and master data management, utilizing Robotic Process Automation (RPA).
Adaptability is a goal. This includes changes in product development and process automation at Unilever. Technology will continue to push organizations to find new ways to improve agility.
Learn more about Unilever's digital journey here
4 Tips for delivering your Digital Transformation
The below-given practices can help businesses successfully implement digital transformation.
Ensure your infrastructure is future-proof
Digital transformation can help you enjoy long-term benefits. So, when building infrastructure, don't think for short-term benefits. Consider the technology assets that the organization already has. When you take advantage of your current assets, the next step is to expand your digital infrastructure. Some common options are:
Migrate your existing assets to public cloud services
Transform monolithic applications to microservices
Add people with new skill sets to your current team
Adopt SaaS as a replacement for legacy applications
These transitions can help you in the future as well.
Cater for the Human Factor
The most crucial aspect of the digital transformation project is the people who will use and maintain the new digital infrastructure. They will be the ones who determine if it is a success or a failure.
Take the time to learn about their everyday activities and include them in the design and development process. Users will be more satisfied, and therefore more productive, with the new digital tools if they are involved in this way.
Implement Agile Methodologies
Digital strategies and technology are evolving at a rapid pace. You can adapt the digital strategy to respond to rivals, client requirements, and technical obstacles by employing agile development approaches. Iteratively develop goods and platforms, frequently releasing them to the market to receive immediate feedback. Encourage people to be creative and to take calculated risks.
Use Data to your advantage
Ascertain that your firm can acquire high-quality data from customers, IT systems, internet of things (IoT) devices, and other sources. Ascertain that teams have the necessary tools and expertise to process this data promptly and that the insights are used to lead digitization projects. Use data to enable automation, personalization, and real-time business choices in response to client want and market changes.
Also read: Digital Transformation strategy – 7 steps to success
Next Steps
Replacing or improving old corporate processes with digital technologies is known as digital transformation.
Even in straightforward cases, such as switching from paper to electronic records, digital transformation may substantially improve how businesses serve their consumers.
However, as the digital transformation examples show, digital transformation might necessitate a shift in process, requiring a considerable investment in technology and labor.
Almost every case of digital transformation necessitates some cloud solutions and services. Most examples, without a doubt, necessitate machine learning, a critical component of data analytics, and – increasingly – the assistance of artificial intelligence software.