5 Digital transformation mistakes businesses must avoid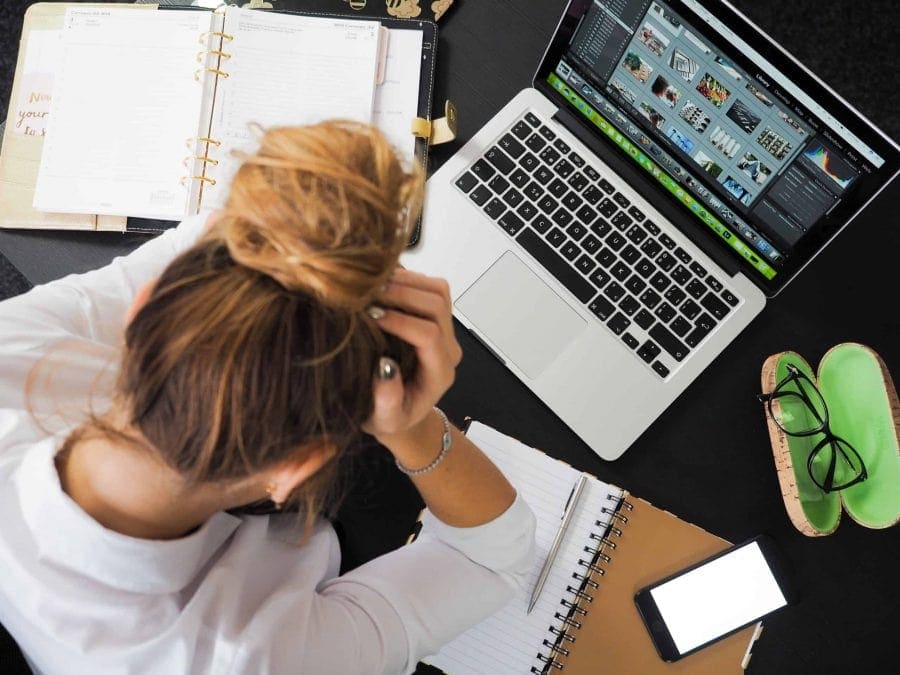 There is much value for SMEs in pursuing digital transformation – especially when trying to remain competitive.  In established sectors, this is particularly true for SMEs trying to compete with more established and larger organisations. However, to ensure success there are some common digital transformation mistakes that business should avoid.
Organisations which delay adopting new technology and digital strategies are more likely to struggle to grow as fast when compared with their digital-savvy competitors.
With the digital marketplace place evolving at a rapid pace, there's no time like the present for businesses to embrace digital transformation initiatives and reap the benefits.
69% of executives believe that only digitally transformed businesses will survive over the next five years

Source: Appdirect – The 2019 Digital Economy Report
However, undertaking digital transformation isn't easy. Small and medium businesses aiming to delivery digital transformation across their organisation face many challenges that they should be prepared to face.
To enable SMEs to navigate some of the challenges and realise the benefits, this article provides the key digital transformation challenges and mistakes and provides some useful insight into avoiding them.
Critical digital transformation challenges

Not all businesses that set out to digitise their operations succeed. Success is contrasted with failure, and dozens of high profile businesses have failed when it came to digital transformation.
The reasons for their failure vary and are unique for each organisation.  However, there are common challenges that many small and medium businesses face while on their journey to digital transformation.
Summarised below, are some of the digital transformation challenges SMEs are likely to face:
Fighting legacy systems –  Considered the number one challenge for most established organisations commencing their digital journey. This usually leads to integration challenges and can severely slow down the transformation process.
Lack of proper oversight – Typically leads to severe difficulties which could cripple your transformation initiative. Establishing clear leadership for your digital endeavour can usually mitigate this.
Regulatory compliance – Many organisations identify compliance with regulations as both the driver for digital modernisation as well one of the challenges they will face. Consequently, organisations should give due consideration to compliance regulations when establishing the infrastructure for data collection, storage, and processing.
Corporate culture – Employees resistant to change and to adapt to new business processes, can hamper your organisations' transformation.
Lack of organisational support – If you haven't obtained the necessary buy-in from decision-makers and influencers, justifying the costs of digital transformation or asking for more resources can become an issue.
Learn more about Digital Transformation (DX) in our ultimate guide
5 digital transformation mistakes to avoid
In addition to the challenges highlighted above, there are many more reasons why digital transformation initiatives may fail.
While some of these challenges can be difficult to quantify before undertaking digital transformation, some businesses also make further mistakes in the digital transformation process.
To help you navigate these mistakes, we have prepared a list of the most typical pitfalls small and medium business encounter when undergoing a digital transformation:
1: Insufficient focus and failure to prioritise digital transformation efforts
The benefits of digital transformation are obvious – SMEs gain a competitive edge, improved customer experience while lowering expenses and optimising business performance.
Most businesses understand the "why".  However, they struggle to identify the "the what" and "the how".  That is, what needs to change within their organisations to obtain those benefits and how to achieve that.
Remediation: Ensure your organisation is on the right track from the start by developing a clear roadmap for your digitisation. Follow our key steps for a successful digital transformation, to learn how to define your business objectives, and identify the most relevant solutions and most effective method of implementation.
2: Lack of appropriate funding and unrealistic deadlines
Historically, in the UK, IT projects have had a bad press due to high profile failure.  In most cases, most digital transformation initiatives are no different and fail because funds are depleted too early.
For most companies, the emergence of technologies and evolution of customer expectations may mean businesses can never be 100% finished with their transformation. Therefore, SMEs can expect digital transformation to be a continuous initiative.
As a consequence, SMEs fail to plan and finance for a multi-year transformation programme.
Remediation: SMEs should understand that their digital transformation isn't a type of project you can put a fixed price tag on.  If SMEs intend to deliver a multi-year digital transformation programme, they should aim to plan and finance the programme accordingly.
Organisations may find it difficult to accurately estimate fiscal spend 2, 3 or even 5 years into the future.  However, by phasing the programme, through the introduction of "stages", SMEs can be estimated and control the spend more effectively. 
This planning approach brings several advantages.  Firstly, in case the project goes off the rails, and the costs keep piling on, you can pull the plug without incurring further costs. Secondly, this allows you to measure the delivery and track the realisation of benefits.  Finally, such an approach will prevent your team from being overwhelmed with the sheer scope of the project.  Consequently, you will be able to manage the deliverables better as well as understand the pace at which you are moving.
Alternatively, to keep your digital transformation endeavour from exhausting funds too early, focus on safe solutions.  This will allow the digitisation effort to funs itself by delivering an early ROI on consumer-facing improvements.
3: Moving too slowly
For SMEs, the most cited reasons for undertaking digital transformation are growth and staying competitive.  As such, small and medium businesses will be eager to retain their market share in the face of growing competition and leverage the benefits of digital transformation at the earliest opportunity. As a consequence, you simply cannot afford any delays.
In contrast, trying to modernise an old business-critical application or system by making incremental changes takes time.  However, while a cautionary (and necessary) approach may ensure minimal impact on the organisation, it will inevitably also delay digitalisation efforts.
Remediation: Small and medium businesses should aim to streamline their processes and automate time-consuming tasks. For example, SMEs can adopt the test-driven development model to ensure that engineering efforts are optimised.
SMEs wishing to expedite the process, are likely to benefit from making bold decisions such as replacing legacy systems with cloud-based versions, allowing a swift transition to digital services.
Nonetheless, it wouldn't be sensible to unnecessary place your business at risk. Organisations should base such bold decisions on reliable data which they should obtain from industry conferences, symposiums and vendors.
4: Fixing what isn't broken
Undoubtedly, SMEs will engage with suppliers and vendors at some point during their digital transformation. SMEs can get carried away with the sales spiel and introduce digitalisation into every aspect of your business.
However, sometimes it's enough to introduce incremental changes which are sufficient to hold your ground on the market.
An incremental approach will align more effectively with a phased approach and allow SMEs to measure and realise benefits as well as ensure focus on the phase currently being delivered.
Remediation: SMEs should try to identify the critical issues within their existing processes, workflows and practices.  Addressing these with appropriate solutions with minimum disruption to your company will avoid unnecessarily rebuilding your organisation from scratch.
Businesses can always add to existing solutions or add several new products to their portfolio in future phases. Companies taking this approach will be able to manage the transition towards digitalisation more efficiently.
5: Not obtaining professional expertise
Understandably, most organisations will prefer handling business-critical initiatives like digital transformation internally. Finding and managing external partners, suppliers and providers can be challenging.
SMEs may believe that by handling digital initiatives internally, they are mitigating any risks associated with such challenges. However, only a few organisations have the necessary in-house skills and expertise to be readily available for a digital transformation.
Most in-house IT teams can handle moving business IT systems to the cloud or building a customer-facing mobile app. However, digital transformation requires specific skills and relevant experience. The in-house tech team, while capable, may simply not have the knowledge or capacity to undertake digital initiatives.
Remediation:  Small and medium businesses undertaking digital transformation, should consider hiring a dedicated team via a trusted provider,  instead of merely assigning new roles to the in-house staff or sourcing the required expertise in-house (which is costly and time-consuming).
A digital transformation consultant will guide you through all the stages of the digital transformation process while reducing the risks along the way.
By obtaining the right expertise, SMEs can ensure their digital transformation efforts are staffed with the right resources, with the appropriate skillsets and experience, thereby maximising the opportunity for success.