Digital Transformation strategy – 7 steps to success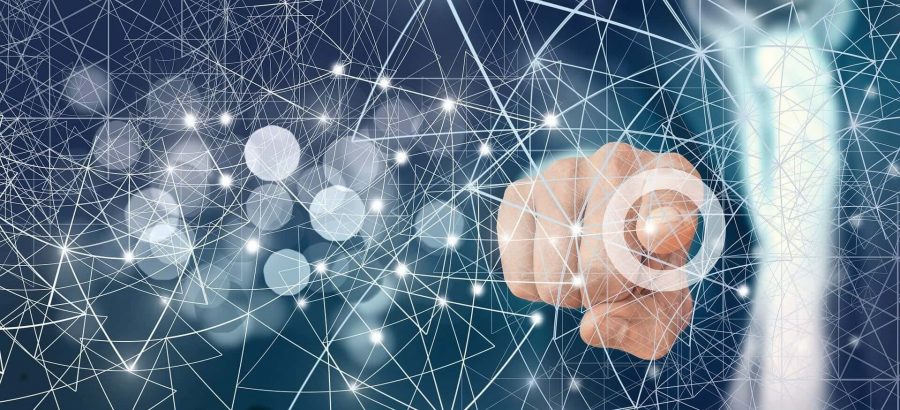 For small and medium businesses, digitalisation is now a matter of survival.
Almost 80% of organisations are concerned with disruption to their sector and competitive threats, especially from new technologically enhanced competitors
If businesses do not wish to be left behind their tech-savvy competitors, they need to act now to make digital transformation their priority.
However, transitioning your organisations towards digitalisation is no easy feat.  To ensure the transition is smooth and to ensure the outcomes meet your business' objectives, SMEs should start by developing a digital transformation strategy.
But how do you do that? Read below to find out.
Crucial components of a successful digital transformation strategy
An organisation's success in digital transformation will depend on multiple factors – both internal and external. Controlling the external factors, such as market conditions, will be impossible for most businesses.
However, internally, to maximise the success for digital transformation process within their firms, SMEs should ensure focus is on the right target areas:
Cloud migration: Building a future-ready business with old technology is never going to be feasible. Tough decisions need to be made early in the transformation process to replace legacy systems with cloud-based equivalents.  It would be sensible for SMEs to solicit support for cloud-based systems.  Businesses can achieve this by educating stakeholders and users and showcasing the benefits of cloud technology, such as ease of maintenance and scalability.
Customer experience: Your business has been built with your customers in mind. It's therefore imperative your energies continue to focus on your customers, who expect to have the knowledge, data and information about your services and products at the click of a fingertip.  Your customers will expect content to be relevant to what they're doing anytime, anyplace, on a device of their choosing. It's their journey that will dictate your strategy. A sound customer experience strategy will be a significant driver of operational agility.
Mobile: Mobility will make a considerable contribution to employee productivity through increased flexibility, improved collaboration and enhanced communication.  Externally, expanding your product or service offering via a mobile app will allow omnichannel engagement with your customers.
Data analytics solutions: Data is produced from a wide range of sources. For example, your organisation may have not only data generated by its own systems and processes but also data from external parties and partners. This data, once put in a structured form, can help your business make informed decisions. Empowering your business to determine subtle patterns in your customers' behaviour, and fine-tune your services and products to better meet your customers' needs.
Digital platforms and marketing: Whether you are a B2B or a B2C, your customers are digital customers. They expect the purchase process for services or products to be digitally supported and be fast and easy. Organisations need to leverage the power of digital platforms and marketing to deliver to these expectations.  Through social media technology, e.g. social media, SEO, online advertising, content marketing, brands can reach new customers and provide a new avenue for engagement.
Small and medium businesses undertaking digital transformation should aim to unify the listed components into a single ecosystem for improved outcomes.  This means that SMEs should target the unification of front, middle and back-office functions with seamless processes and digital capabilities.
When delivered as part digital transformation, such an ecosystem enables small and medium organisations to shift data from a peripheral component to a fundamental driver of operations and competitive advantage.  Consequently, organisations can harness the power of data to drive real-time decision making, exceptional levels of productivity and efficiency, and improved customer experiences.
Learn more about Digital Transformation for SMEs – The ultimate guide
Creating a digital transformation strategy – 7 steps to success
1.  Evaluate the current level of digital adoption across your organisation
Before investing resources and money into building new services and products, you need to understand and map how your existing business processes work.
The key questions that SMEs should ask themselves are: How are we meeting current demands? In which potential areas can we improve?  How will digital technologies contribute to our long-term business goals?
With regards to existing technology deployments within the organisation, SMEs should understand how these operate and whether they can be further developed or integrated with new products and services.
2.  Define the drivers, goals and objectives for your digital transformation
Having identified the processes which operate in your company, you need to establish what exactly you, as a business, want to achieve with digital transformation.
Here, SMEs need to make sure their initiative has clear drivers. SMEs could identify one or more of the following: customer needs that you aim to meet; streamlining business processes; reduction of operational expenses; or market competitors that you wish to overtake.
SMEs may find an overlap between their drivers. This can be beneficial, as it can potentially contribute to a unified ecosystem.
3.  Create a digital transformation roadmap
Creating a roadmap is one of the most critical steps in your plan.  A digital transformation strategy roadmap will be unique for each organisation. It should focus on the drivers your organisation has identified in the previous step.
Businesses should take an and incremental approach to their transformation: prioritise the areas for improvement and move one step at a time towards fulfilling their objectives. This will enable you to keep the process on track, minimising the chance of failure.
4.  Identify and select the appropriate technologies
In this step, organisations should consider and identify the underlying technologies which will enable them to achieve their business objectives. For instance, 50% of firms believe data analytics as a key technology for enabling change.
Cloud migration is also necessary for successful digital transformation and allows organisations to address multiple objects in parallel.
For example, the desire to streamline business processes may take in the form of moving from a traditional phone system to a cloud-based business phone system.  However, this will also reduce operational expenses and improve communications with customers.
Furthermore, a cloud business phone system will provide usage data, call logs, call duration, call nature, and facilitate mobility.  Thereby also delivering 4 of the 5 crucial components.
5.  Establish a team and clear leadership
Next, SMEs need to assemble a dedicated team to implement the digital transformation strategy.  If you already have appropriately qualified employees in-house, responsibilities may be assigned according to your plan.
However, in the event, you do not have the necessary talent on-site, consider hiring a reliable technology provider. Choose a partner who understands and supports your business objectives and can deliver upon your expectations.
At this stage, reaffirming leadership roles and responsibility, ideally at board level.  Your selected partner may also offer a "CIO as a service" which may be a viable alternative for your organisation instead of appointing internal leadership.
6.  Set a realistic budget for your transformation
It would be impossible to transform your organisation without an appropriate amount of investment. For organisations embarking on a digital transformation initiative, it would be sensible to dedicate strategic funding to their efforts, as opposed to just a share of the total IT budget.
A dedicated budget will also serve to focus attention on the transformation, preventing it being viewed as merely a lengthy IT modernisation project.
7.  Empower and educate your employees and stakeholders
Employees may think your digital transformation initiative is great — but then return to their daily tasks. For them, change equals risk, which could lead to inertia, and finally, failure.
An organisation's transformation efforts can go in vain if the employees are unwilling to adapt to the change. Hence, it is important to ensure your business culture aligns with the transformation.
SMEs need to educate their employees to understand the advantages of the new tools and technologies and work efficiently within the new ecosystem.
It would be sensible for business to ensure time is spent with employees to build a storyline to help them connect emotionally with corporate vision. By creating a path they trust and talking about what won't change, employees will gain surety and confidence.