10 Key Tips for Successfully Evaluating Cloud Service Agreements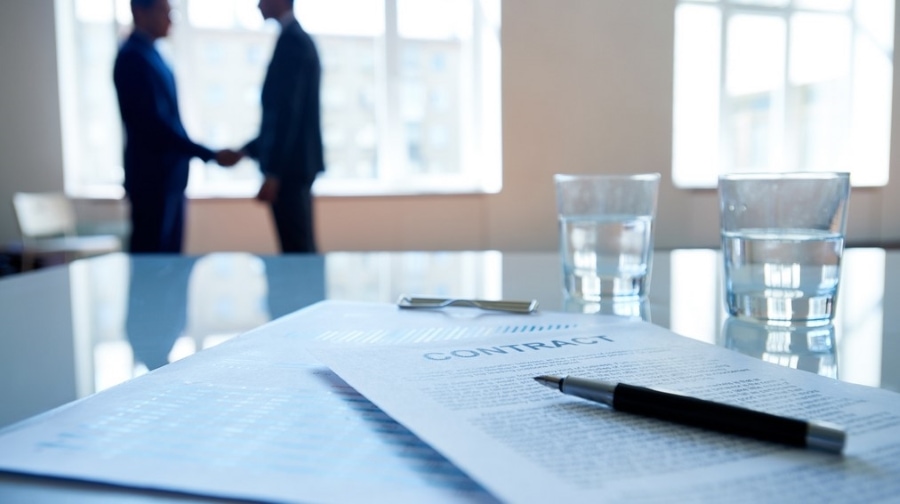 Cloud computing has become a crucial component of enterprises in the current digital era. Choosing the best cloud service provider, however, may be difficult, particularly when it comes to assessing cloud service agreements.
Unexpected expenses, security lapses, and business interruptions might result from an agreement that is not in line with your company's goals.
In this article, we'll go through 10 essential pointers for assessing cloud service agreements. By heeding these recommendations, you can be sure that you are choosing the supplier that best suits your requirements and goals as a company.
Understand the Services Offered
Understanding the many kinds of cloud services that are offered is essential when assessing cloud service agreements.
Infrastructure as a Service (IaaS), Platform as a Service (PaaS), and Software as a Service are just a few of the services that cloud service providers provide (SaaS). Choosing the appropriate solution for your company's requirements is critical since each kind of service gives varying degrees of control and administration.
RELATED: SaaS vs PaaS vs IaaS: Which cloud service is right for your business?
Start by learning about the many kinds of cloud services that are offered before reviewing cloud service agreements. Determine which kind of cloud service best corresponds with your company's goals by analyzing its unique demands and requirements. This will enable you to decide which service providers to include and which to cross from your list.
Once you have a list of possible suppliers, carefully assess what they have to offer. Look for a supplier that provides services like storage, backup, and disaster recovery that are applicable to your company.
Make sure the service provides the appropriate levels of management and control to fulfill your demands.
RELATED: Understanding the benefits of Cloud Solutions and Services for your Business
It's also essential to check that the service provides your sector's regulatory and compliance needs. This is crucial if you operate in a highly regulated area like healthcare or finance.
In general, the first step in assessing cloud service agreements is understanding the services provided by cloud service providers. By researching and examining your business demands, you may choose the best service to achieve your company goals.
Review the Service Level Agreement (SLA)
The service level the provider must offer, including uptime, response time, and support, is described in an SLA. Because the SLA establishes the standards for service quality and availability, understanding it is essential.
RELATED: Finding a Technical Supplier for your Business
Make sure you comprehend both the SLA's coverage and its exclusions while evaluating it. Determine the reporting guidelines, metrics, and service level objectives. Check whether the service provider compensates for service disruptions, such as credits or refunds.
Additionally, it's critical to seek SLA assurances like uptime warranties. It will be less probable for a provider with a high uptime guarantee to have service interruptions, which may result in expensive business interruptions.
Consider the provider's track record of upholding SLA promises when assessing SLAs. Look for testimonials and references from previous clients who have used the service. You can determine the provider's dependability and responsiveness from this.
RELATED: Mastering Service Level Agreements: Best Practices for SLAs
Evaluate Security and Data Privacy
Evaluating the provider's security and data privacy policies is critical while analyzing cloud service agreements. Your company might suffer grave repercussions from a security or data privacy breach, including monetary losses, reputational harm, and legal obligations.
Start by reading the provider's security and data privacy rules before evaluating security and privacy. Examine the provider's credentials for certifications like ISO 27001, SOC 2, or PCI DSS, which show that they have put in place industry-recognized security standards.
Understanding the provider's data encryption procedures is also crucial. Look for end-to-end encryption to verify that data is secured at rest and while being sent. To prevent illegal access to your data, be sure the supplier has multi-factor authentication.
The provider's data privacy rules are another vital aspect to take into account. Depending on your sector, look for a supplier that abides by data protection laws like the GDPR or HIPAA. Ensure the service provider has safeguards to prevent loss, theft, or unauthorized access to your data.
It's crucial to take into account the provider's incident response and disaster recovery protocols when assessing security and data privacy. Choose a supplier that can promptly restore your data in the case of a catastrophe and who has a thorough incident response strategy in place.
RELATED: Cloud Computing Security: Ensuring data protection and privacy in the cloud
Assess Technical Support and Maintenance
Picking a supplier that provides dependable support and maintenance services is crucial since technical problems, and maintenance downtime may significantly affect your company's operations.
Examine the technical support guidelines offered by the supplier first. Look for service providers that give customer care around the clock and a variety of contact options, including phone, email, and chat. Ensure the service provider has prompt and educated support staff that can handle any difficulties.
It's crucial to assess the provider's maintenance offerings. Look for a service provider that can execute maintenance work with little interference to your company's daily activities. Ensure that the supplier has policies to deal with emergency repair and provides prompt warnings of scheduled maintenance.
Consider the provider's service level agreements while assessing technical assistance and maintenance (SLAs). Try to find service providers who have SLAs that promise response and resolution timeframes for technical difficulties. Make sure there is a system in place for the supplier to monitor and report on SLA adherence.
RELATED: How to measure your SLA: 5 Metrics you should be Monitoring and Reporting
The provider's documentation and knowledge base must also be taken into account. Look for service providers that give thorough documentation and tools to assist you in self-troubleshooting. Ensure the service provider has a thorough training program for their support staff so you can be confident they have the knowledge and abilities to address technological concerns efficiently.
Consider Scalability and Flexibility
It's critical to think about the provider's scalability and flexibility while assessing cloud service agreements. Selecting a supplier that can meet your shifting demands is essential since, as your company expands and evolves, your needs for cloud services may vary as well.
Analyze the choices for scalability offered by the supplier to begin. When choosing a service, look for one that has flexible pricing structures that let you scale up or down as necessary. Check to be sure the service provider can manage any unexpected increases in demand without suffering any performance concerns.
The provider's capacity to interface with different platforms and systems should also be taken into account. To make it simple to connect with your current systems, look for a supplier that has open APIs and supports widely used integration protocols.
The provider's capacity to provide specialized solutions is another essential aspect to take into account. Search for a service provider that can modify its offerings to satisfy your company's particular needs. Make sure the supplier has a method for comprehending your company's demands and can deliver solutions specifically tailored to meet your wants.
The provider's track record of innovation is crucial to take into account when assessing scalability and flexibility. Be on the lookout for service providers that are making investments in cutting-edge products and solutions that may keep you one step ahead of the competition. A provider should have a plan for future innovation and be able to adjust to new trends and technology.
Evaluate the Provider's Reputation
Choosing a reputable supplier may offer you with a piece of mind and assist guarantee that you obtain high-quality services and support.
Begin by studying the provider's web reputation. Look for feedback and ratings from current and previous customers. Examine the provider's overall rating and read individual reviews to better understand their experiences with the provider's services and assistance.
Assessing the provider's previous experience and track record is also critical. Look for companies that have been in business for a number of years and have a track record of providing high-quality services and support. Check to see whether the supplier has worked with firms that are comparable in size and industry to yours.
Another important consideration is the provider's adherence to industry norms and laws. Seek suppliers that adhere to industry standards and laws, such as the General Data Protection Regulation (GDPR) and the Health Insurance Portability and Accountability Act (HIPAA). Check to see whether the supplier has a strong security and compliance program and is open about their rules and processes.
RELATED: 5 Cloud Security Standards that every Business should consider
When assessing the provider's reputation, take into account their relationships and certifications. Look for providers collaborating with prominent technology companies and certifications demonstrating their experience in certain areas.
Review the Pricing and Contract Terms
The pricing model and contract terms may have a considerable influence on the total cost of the service as well as your amount of freedom in administering the service.
Begin by assessing the provider's pricing model. Look for companies with straightforward, flexible pricing strategies that fit your budget and consumption needs. Make sure the supplier is honest about any extra prices or fees and that you understand the pricing plan.
It is also critical to thoroughly read the contract conditions. Look for suppliers that provide contract terms that are flexible and meet the demands of your organization. Make sure you understand the contract's conditions, particularly the service level agreement, support alternatives, and termination provisions.
Evaluating the provider's negotiating procedure when analyzing price and contract conditions is critical. Look for suppliers that are prepared to negotiate price and contract conditions to meet your specific company needs. Check that the supplier has a clear mechanism in place for negotiating price and contract conditions and that you are happy with it.
Another important consideration is the provider's invoicing and payment alternatives. Look for suppliers that provide flexible invoicing and payment alternatives that meet the demands of your organization. Ascertain that the supplier has a secure invoicing system and that you are aware of the payment alternatives and timetable.
RELATED: Cloud Cost Optimization: Best Practices to Optimize & Manage Cloud Costs
Overall, when choosing a cloud service provider, it is vital to study the price and contract conditions. You may pick a provider that provides transparent and flexible pricing and contract terms that correspond with your company's requirements by assessing the provider's pricing model, contract terms, negotiation process, and billing alternatives.
Negotiate Contract Terms
Discuss the contract conditions when analyzing cloud service agreements to verify that the agreement satisfies your unique company demands. Negotiating contract conditions may help you get better pricing, higher service levels, and more management freedom.
Begin by defining the exact parts of the agreement you want to discuss. Pricing, service levels, support choices, termination clauses, and data ownership and portability are examples of these.
Prepare a negotiating plan that defines your negotiation goals and objectives. Prepare a list of questions and concerns to address during the negotiation and your ideal outcomes and backup plans.
It is critical to maintaining a professional and collegial attitude while discussing contract conditions. Listen to the provider's concerns and be prepared to make non-critical concessions. Ensure that the negotiating process is transparent and that all parties know the agreement's contents.
It is also critical to record the negotiating process as well as the final agreement. Make certain that the agreement covers all discussed provisions and that all parties sign it.
Next Steps
Evaluating cloud service agreements is essential in choosing a cloud service provider that matches your unique business requirements. When choosing a cloud service provider, you may make an educated selection by knowing the options available.
Following the evaluation of cloud service agreements, the next step is to choose a provider that meets your company's objectives and negotiate the final deal. Before choosing a supplier, make sure you understand the service options, price, contract conditions, and negotiating procedure. Negotiate the contract conditions to get a better deal that matches your unique company's demands.
Following the selection of a provider and the completion of the agreement, the next stage is to establish the cloud service and monitor its performance.
Make sure you have a clear strategy for onboarding the service and understand how to monitor and manage it. Review the service performance and provider relationship regularly to verify that the service continues to satisfy your company's requirements.