Disaster Recovery and Cybersecurity: Integrating Cyber Security and Business Continuity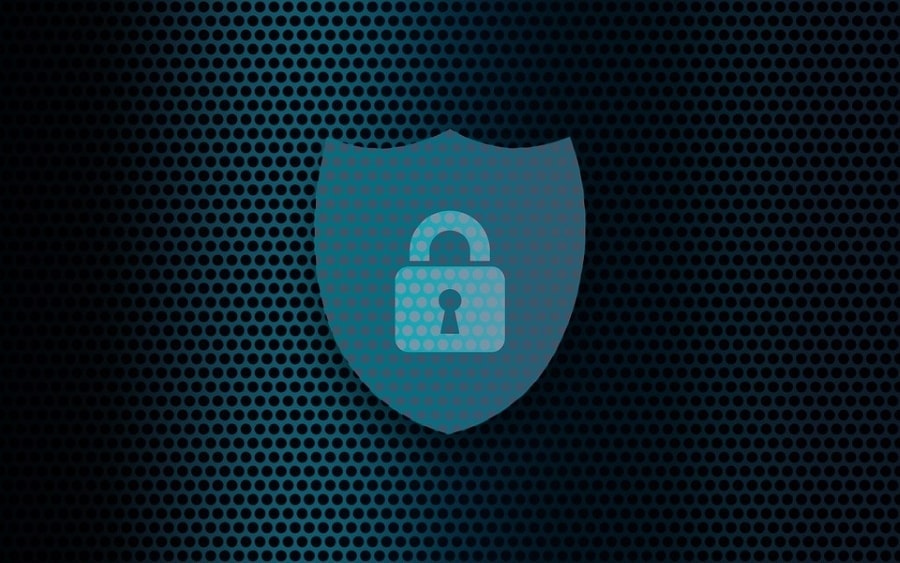 What is your organization's disaster recovery approach in the event of a cyber attack? You cannot solely concentrate on cybersecurity and neglect disaster recovery preparedness.
You should devote resources and time to establishing a comprehensive cybersecurity architecture that minimizes the likelihood of cyber-attacks. Such architecture should also aim to establish a solid disaster recovery strategy that mitigates the overall impact of an assault on your firm.
Below, we present some typical cybersecurity measures and then describe how to develop an effective disaster recovery strategy.
Cybersecurity Measures
Different firms require varying levels of cybersecurity protection. Depending on the size of their business, the complexity of their systems and networks infrastructure, the number of sensitive information they handle, and related other considerations.
However, the typical security solutions on which every firm should concentrate their efforts include the following:
Firewalls
Real-time phishing emails filter
Unauthorized access control
Antivirus
DDoS attack prevention
Identification and removal of malicious software
Security auditing or network monitoring tools
Data encryption
Strong password policies and multi-factor authentication
These are a few of the most often used cybersecurity procedures that all firms dealing with massive data must use.
However, such practises are not one-time events. You must constantly evaluate your security procedures, patch your computer system, and install new security measures in response to evolving threats.
Cyber attacks are inevitable and likely to be destructive
Cyber attacks and breaches have become unavoidable as attackers become more organized and well-funded, frequently with the support of nation-states.
Cyber attacks could target any organization, regardless of size, as a source of information or a potential access method to larger organizations in the supply chain. The trend toward digital transformation, mobile working, and cloud-based services extends the attack surface, increasing the likelihood of an attack.
Early detection, response, and recovery are critical because of the growing tendency toward catastrophic cyber attacks that can put businesses' survival at risk. Cyber attacks have surpassed fires, floods, and other natural catastrophes as the leading risk to company continuity.
Firms must embrace a new approach to business continuity planning and cyber security centred on a much closer working relationship between the two in the digital world.
Disaster Recovery Approach
Once a company has implemented adequate cybersecurity measures, it is better equipped to protect itself against cyber threats. However, because security gaps are always a possibility, the next area of concentration should be the disaster recovery plan.
Disaster recovery is inextricably related to your backup procedures.
Let's assume your business is the victim of a ransomware assault. If you did not back up your data before the attack, you are now left with no choice except to pay the ransom to reclaim your data.
If you have already created a backup, you can quickly restore it and get your business back up and running in no time. This example illustrates the inherent value of a data backup and disaster recovery strategy.
Thus, even if your firm is victimized by a cyber-attack or suffers a severe computer network failure, your critical business data is recoverable. The ideal method for an effective disaster recovery plan would be to include both local and cloud backups.
Business continuity is about ensuring the continued operation of essential business functions, not just during a tragedy or crisis but also afterwards. Business continuity plans in the traditional sense cover potential disruptions such as natural catastrophes, fires, disease outbreaks, and cyber assaults.
As cyber-attacks become more prevalent, organizations must ensure that efforts to secure IT operations are tightly aligned with efforts to maintain/restore IT operations.
Such an approach should focus on risk management, resilience to support system and data availability, system recovery in case of system failure, and contingency planning, up to and including system failure.
The need for Business Continuity and Cybersecurity to work in tandem
Businesses must combine their cyber security and business continuity teams to guarantee that technology investments, incident response, and recovery processes are all coordinated. Continuity of operations and cyber security require an integrated strategy for access management, incident response, and catastrophe recovery.
Significant benefits of increased collaboration between cyber security and business continuity teams include:
Continuity-focused technology investment
A shift to DevSecOps
A stronger emphasis on threat detection and response
Clear playbooks outlining who should do what in the event of a cyber attack
Businesses should rethink their approach to business continuity management (BCM) and shift their focus toward maintaining/restoring business operations.
Cybersecurity and business continuity teams must interact, focusing on people, processes, and physical and virtual environments for operational technology (OT) and information technology (IT).
The methods for accomplishing business continuity and cyber security goals are inextricably linked. No business continuity strategy can be successful without incorporating cybersecurity and vice versa.
An integrated approach means that business continuity and security teams will collaborate to protect data against the most common types of cyberattacks.
Integrating Cybersecurity and Business Continuity
To facilitate a more comprehensive and recovery-focused approach to BCM and cybersecurity, organizations must take three critical steps:
Planning – Restructure the BCM and cybersecurity teams to improve integration and coordination across operations, processes, procedures, roles, and technology investments.
Establish processes for crisis communication, particularly for company leaders, that include many independent channels of contact.
Technology – Prepare for the worst-case scenario concerning the enhancement of detection, reaction, recovery, and security and continuity capabilities. This involves safeguarding data backups against various assaults and enabling speedy recovery.
Assume that cyberattacks will occur and that network defences will be broken. Invest in security intelligence platforms and other artificial intelligence-supported (AI-supported) technologies to ensure some intelligence exists within the perimeter to identify hostile behaviour.
Policy – Ensure that severe privileged access management (PAM) rules are implemented and enforced to execute a policy of least privilege. PAM is vital in the context of business continuity. The importance of strict access controls and the value of implementing a principle of least privilege and even allocating privileges only when necessary cannot be underestimated.
In general, it is essential to understand where data resides, how it is protected, and how you can recover to a safe state.
Next Steps
Remote work, machine learning, artificial intelligence, and agility software breakthroughs, among other innovations, have altered the typical working environment of enterprises.
All of this has resulted in more sophisticated. The best strategy to assure business development and continuity is prioritizing cybersecurity measures while simultaneously having a robust disaster recovery plan.
Organizations should prioritize deploying mature ways to have the most significant impact, beginning with the most effective.
These include business continuity planning, a zero-trust security paradigm, offline and offsite backup, endpoint detection and response, personal information management, and crisis communications processes.
Additionally, organizations should monitor potential solutions. These include AI-assisted anomaly detection, AI-assisted decision making, AI-assisted threat analytics, and automated decision making to determine which technologies are possibilities for early adoption as they mature.
Most of them are artificial intelligence-enabled technologies that can significantly lower the risk of cyber assaults affecting business continuity and may even replace some more established solutions.