5 Cloud Security Standards that every Business should consider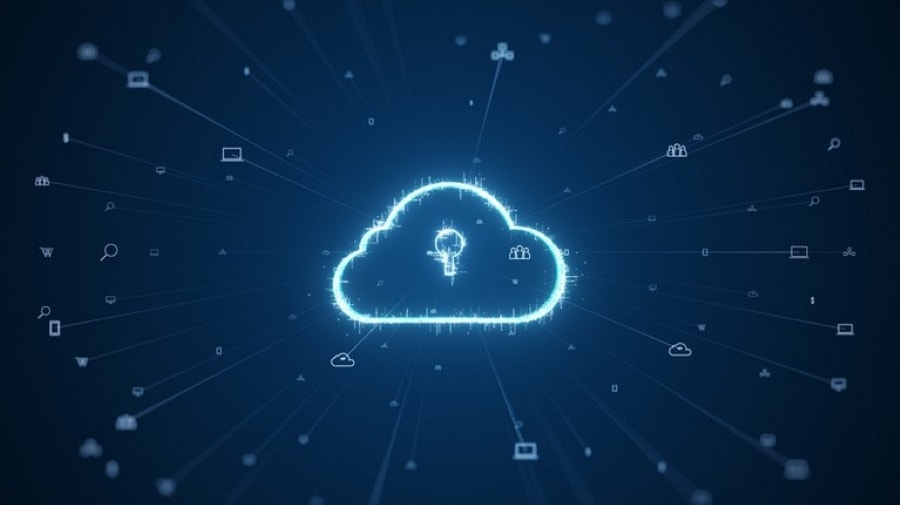 Cloud storage offers improved flexibility for businesses in this digital world. However, it also gives it the responsibility of ensuring security for your cloud data and applications. As the cybersecurity landscape evolves constantly, this can seem to be a complex task. Cloud security standards and frameworks can prove to be of great help in this case.
Cloud-specific security frameworks and practices can help organizations comply with the more generic industry-related security frameworks, such as HIPAA and PCI DSS, providing a way to identify threats and risks and devise strategies to prevent cloud security breaches.
Below, we review five leading cloud security standards every business should consider implementing.
What are Cloud Security Standards?
A cloud security standard, at its core, assists and guides organizations in ensuring secure cloud operations. It offers a roadmap for businesses transitioning from a traditional, on-premise to a cloud-based approach by providing the right tools, configurations, policies, and rules required for security in cloud usage.
Such a framework helps devise an effective security strategy for the organization. It supports organizational goals like privacy, security, portability, and interoperability.
Implementing controls and processes around these security standards can go a long way toward ensuring secure cloud data storage and processing. Moreover, certification with these standards increases trust and gives your business a competitive edge in the landscape.
There are several other benefits of implementing a cloud security framework. These include regulatory compliance, data privacy and integrity, avoiding the consequences of a security breach, and a clear definition of roles and responsibilities.
RELATED: Cloud Security Audit: Techniques, Trends, and Tools
Common Cloud-Specific Security Standards
Let us look at some cloud security frameworks and standards your organization should consider implementing.
1. National Institute of Standards and Technology (NIST)
The NIST framework for cybersecurity is a foundational standard for businesses in the private sector. It focuses on the ability of organizations to manage and address cyberattacks.
It is a collection of measures for maintaining, securing, and optimizing the cloud infrastructure. NIST, under this framework, also offers technical documents to help companies build their cloud infrastructure.
NIST also develops and executes documentation related to security assessment. The documentation evaluates a company's capabilities for monitoring cloud security. Here are a few standards under this framework relevant to cloud security.
SP 800-210: This standard lists the steps to follow to identify challenges in SaaS, PaaS, and LaaS. It also recommends possible strategies and access control designs to improve cloud security.
SP 800-53: This standard helps companies boost their cybersecurity by providing controls, strategies, and elements. It mainly focuses on maintaining information systems' availability, integrity, and confidentiality.
Visit SP 800-53 Rev. 5 for more details
2. International Organization for Standardization (ISO)
ISO is an organization that designs and introduces standards for every business area and different operations. Of over 24,000 international standards it has developed, only a few are relevant for cloud security which we discuss below.
ISO-27001/27002
These standards for monitoring cloud security can benefit any organization handling sensitive information. They not only define the requirements for creating, maintaining, and improving the security of cloud systems but also offer assessment guidelines for compliance with the standard.
RELATED: What is ISO27001?
ISO-27001 is a cloud security compliance standard an organization must follow to get certified. On the other hand, ISO-27002 is an additional standard that helps comply with the security standard by describing measures that can be implemented. It addresses various aspects of your information management system and describes the selection and execution of security controls.
ISO-27017: This ISO security standard is introduced to lower the risks in a cloud environment and is specifically developed for service providers. It describes extra security techniques for cloud-based environments and gives some of the best practices for cloud security.
ISO-27018: This is a cloud security standard focused on privacy. It defines the controls to protect customers' personal and sensitive information in the cloud. Though this standard is particularly targeted toward public cloud providers, SaaS providers that process customer information should focus on compliance with this standard.
Visit ISO – ISO/IEC 27001 for further information
3. CIS Controls
Introduced by the Center for Internet Security, the CIS Controls framework offers a set of standards to reduce cyberattack risks. These safeguards are mapped with the necessary legal frameworks to ensure strict compliance.
As the global IT community develops the standard, it suits organizations working with virtualization, cloud computing, or outsourcing.
This framework delivers executable defense practices based on twenty Critical Security Controls. These controls focus on achieving strict access controls, continuous monitoring of environments, and hardening of the defense system.
Businesses should submit proof to the CIS, which evaluates the evidence and supporting documents to issue the certificate of compliance.
Visit CIS Center for Internet Security for further details
4. Federal Information Security Management Act (FISMA)
FISMA is a security framework and a set of rules that define security measures government agencies can take to improve cybersecurity and keep critical information systems protected against various attacks. It is federal legislation concerning education and standards related to cloud and data security.
The legislation was specifically designed to lower the security risks for data handling and information security in the cloud. Moreover, it provides guidelines for auditing, continuous monitoring, incident response, accountability, and other security-based aspects of the business.
Visit https://www.cisa.gov/ for more information
Next Steps: Cloud Security Standards
If you operate an online business or service, you are responsible for ensuring the security of your cloud-based core data and applications.
Due to its inherent exposure to public networks and well-documented environment, the cloud is an appealing target for cyberattacks.
However, compliance frameworks may offer organizations a technique for identifying possible threats and defining processes to prevent them.