GDPR Technology Requirements: What Technology do you need to achieve GDPR requirements?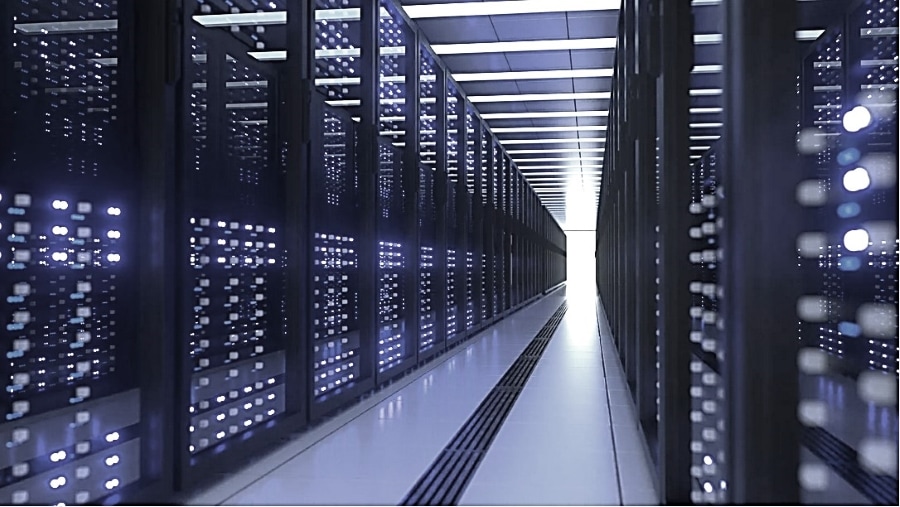 What Technology do you need to achieve GDPR requirements? Non-compliance with GDPR can incur a fine of up to €20 million or 4% of worldwide yearly revenue – whichever is higher.
The potential for substantial fines is changing how organizations approach their data protection and security practices. But what technology can you put in place to ensure personal data is protected and, more importantly, help maintain GDPR compliance?
RELATED: Introduction to GDPR: A guide to the General Data Protection Regulation
GDPR Compliance for location and data sovereignty requirements
Data sovereignty means that a file will always be stored in the country of origin, regardless of where an employee accesses it.
GDPR data residency and sovereignty rules require data to remain in the country of record to protect its citizens' personal information. Cloud-based services, where data is potentially kept in multiple servers globally, have globalized what was once a reasonably local activity.
Problems may develop under GDPR depending on where the data is held and who is in charge. Allowing enterprises to define a geographical storage zone for individual users' data is one approach to satisfy data residency and compliance obligations.
Some cloud content management platforms have multi-zone capability, allowing clients to store data in their preferred nation.
RELATED: Cloud Computing Security: Ensuring data protection and privacy in the cloud
In the era of GDPR, cybersecurity, and rising legislation, we must not only retain information within our company's data centre, but we must also safeguard the flow of information. We need to know if the content leaving the company contains any personally identifiable information.
Cybersecurity requirements to achieve GDPR compliance
GDPR requires enterprises to have robust security and disclose certain data breaches to the relevant supervisory body within 72 hours. Article 32 requires personal data encryption, which has allowed cybersecurity firms to benefit from this legislation-driven demand.
Encryption should protect any personal data within corporate systems and information stored and saved on media taken outside of the organization, such as USBs and portable hard drives.
Article 5 requires personal data to be maintained no longer than necessary to prevent organizations from retaining data they no longer need.
Businesses utilize technological solutions such as Cloud B2B, which saves data in the cloud and allows them to assign dates for papers to be deleted or examined.
Leveraging Technology to achieve GDPR Requirements
Let's explore some fundamental GDPR technical controls that need to be in place to ensure your organization is ready for GDPR:
1. Identity and Access Management (IDAM)
Having the necessary IDAM controls will help limit authorized employees' access to personal data. Separation of tasks and least privilege, two essential ideas in IDAM, guarantee that employees only have access to information or systems relevant to their job function.
Only those who require access to personal information to do their job have it. Individuals in this position should be provided with privacy training to guarantee that the intended purpose for the gathering of personal data is maintained.
2. Data Loss Prevention (DLP)
DLP, which is relevant to GDPR, aids in the prevention of personal data loss. Technical protections, such as a data loss prevention (DLP) tool, are crucial in preventing breaches.
Organizations are held accountable for losing any personal data they acquire, whether they are the controller or processor of personal information. By preventing the transport of personal data outside the network, DLP controls give an extra degree of security.
3. Encryption & Pseudonymization
Pseudonymization is the processing of personal data such that the data can no longer be attributed to a specific data subject without using extra information.
This sophisticated, difficult-to-pronounce term may refer to field-level encryption in databases, complete data stores at rest, and encryption for data in use and transit.
The GDPR recommends but does not make pseudonymization mandatory. However, if an incident happens that results in a security breach, investigators will assess whether the entity responsible for the breach has deployed these sorts of GDPR technology.
4. Incident Response Plan (IRP):
GDPR technical standards apply to your organization's incident response.
A mature IRP should encompass preparation, identification, confinement, eradication, recovery, and lessons gained. But what if an event occurs and it is discovered that personal data has been compromised?
The criteria for breach notification are among the most prominent in the legislation. In the case of a potential data breach involving personal information, an organization shall notify the Data Protection Authority without undue delay, preferably within 72 hours of becoming aware of the breach, and notify impacted data subjects of high-risk breaches as soon as possible.
5. Third-Party Risk Management
GDPR data compliance requires processors to take an active part in protecting personal data.
Regardless of the controller's instructions, the personal data processor must comply with GDPR and may be held accountable for any events involving the loss or unauthorized access to personal data.
Sub-processors will also comply with the GDPR depending on the contractual connection between the processor and the sub-processor.
As you can see, GDPR compliance is just as crucial for third-party connections as it is for an organization's internal operations, as long as those third parties receive, store, or transfer personal data of EU data subjects.
6. Policy Management
The General Data Protection Regulation (GDPR) reforms data protection standards, requiring businesses to undertake significant modifications to guarantee GDPR compliance.
The policy can be viewed as the "accountability partner" and must have enterprise-wide buy-in.
To adequately monitor and update data security policies, organizational-wide acknowledgement and training ensure that policies are effectively conveyed and understood.
Organizations have the enormous challenge of reorganizing all of their personal data in a way that can be readily deleted, corrected, and accessed—all while complying with stringent security regulations.
RELATED: How to ensure your website complies with GDPR
Can AI-driven GDPR compliance help?
The data subject to GDPR compliance may be too enormous for human administration in larger enterprises. One of the consequences of GDPR is spurring innovation in artificial intelligence to provide answers to this challenge.
IBM, for example, has created an automated system that scans data caches and indexes results using cognitive computing, a sort of AI. It then automates processes such as user data requests, which are now legal under the new rules.
AI programmes may also save businesses a lot of time and effort by automating the detection of sensitive data and risk analysis, allowing any holes in compliance to be remedied.
Firms must take a comprehensive and automated approach to governance and compliance to fully leverage the potential opportunity.
The Take Away
securing personal data and giving more data protection to individuals seems sensible, particularly in the aftermath of the Cambridge Analytica debacle.
Violating GDPR can result in fines of up to €20 million or 4% of global annual turnover, whichever is greater. The threat of significant penalties alters how firms handle data protection and security measures.
While GDPR may have been necessitated by technology, it should not be the primary answer for GDPR compliance.
RELATED: Technology Compliance Mistakes Businesses must avoid
GDPR compliance is highly dependent on corporate culture and business operations. Get them right by knowing how you utilize data and ensuring your company and employees prioritize data protection.
Effective IT can only help with data protection if you have a solid culture and business procedures. Take the time to investigate the data protection security procedures you have to fulfil GDPR obligations and ensure that personal data is appropriately accounted for, safeguarded, and handled.