Outsourcing your IT Department: What are the Pros and Cons?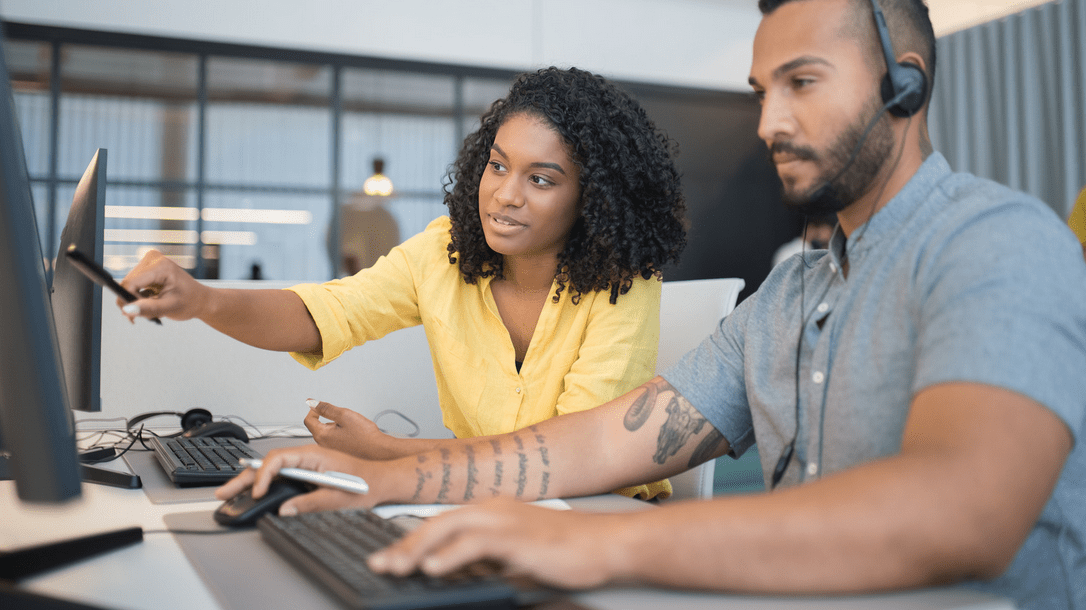 People at executive positions in a company don't pay much attention to the IT department unless there are issues with computers, the cloud, or the network. Outsourcing the IT department is a good approach or not? You can't decide until you know the pros and cons of outsourcing. Therefore, we have decided to share some essential points to make the best decision. Let's start.
What Is IT Outsourcing?
Before exploring the pros and cons, we need to understand the basic concept of IT outsourcing.
IT outsourcing is the practice of contracting portions of internal IT services to a third party. It is utilized to free up internal resources, allowing for the healthy upkeep, continuity, and expansion of a corporation.
As organisations have become increasingly reliant on internal IT activities, outsourcing has risen to become a viable growth strategy for enterprises of all sizes. Companies of all sizes are now choosing to outsource parts of their IT infrastructure, with third-party vendors becoming an extension of their operations.
IT outsourcing has altered the way businesses operate, providing them greater flexibility in managing day-to-day IT chores and responsibilities. Outsourcing an IT function is often significantly less expensive for businesses (particularly SMEs) than building their own in-house team, and the growth of IT outsourcing as a viable cost-saving strategy now means that businesses can outsource almost any part of their IT structure.
While IT outsourcing has become the de facto word for this type of business strategy, the process is also known as subcontracting and 'farming out.' And, more recently, the term "virtual" has come to be linked with this type of outsourcing, with many organisations viewing their outsource partners as "virtual workers" acting within their larger organisation.
Pros and Cons of Outsourcing IT Department
As you might assume, outsourcingy your IT department includes benefits and drawbacks that must be carefully considered before deciding whether it is the correct choice for your company. We've detailed some of the benefits and drawbacks of outsourcing IT below so you can make an informed decision.
Reduced Costs
To enjoy the benefits of IT outsourcing, ensure that you hire MSP. Hiring MSP helps you control your IT service's cost. The best thing about MSP service is that you pay a monthly fee, ensuring that there will be no fluctuation in price. Moreover, your company can take advantage of an economy of scale and save money. Outsourcing your IT needs can be affordable, and the professionals will be more knowledgeable.
Improve Business Focus
Many companies don't focus on IT unless they're IT companies. Therefore, they outsource their IT needs to an outside company, allowing them to focus on other essential tasks. Moreover, outsourcing allows businesses to use their resources on core competencies instead of IT. Hire an external company and leave everything related to IT on them.
Offsite Hardware
IT outsourcing allows you to use external servers and cloud services. When the hardware is maintained offsite, it will eliminate maintenance. You don't have to worry about the broken equipment. Moreover, there is no need to monitor the hardware. The best thing is you don't need massive space to maintain hardware in your company. It means offsite hardware provides you peace of mind.
Access to Updated Technology
IT outsourcing helps in many ways. You don't only reduce the work burden, but you can also take advantage of the latest technology. Most companies offering IT sourcing services are equipped with the latest technology, and their professionals have vast experience in this field.
On the other hand, it will not be feasible for you to purchase all the current tools and gadgets. Outsourcing IT department ensures that you hire an experienced and knowledgeable company about what they do. Your internal IT team has limited knowledge and IT resources, so they can't do things that an external team can do.
Minimize Risk
Nowadays, cybercrimes are on the rise, and you need to take measures to protect your company from these attacks. When you hire an external IT team, they continuously monitor your IT system and reduce the chances of IT issues. IT outsourcing can help you fix software crashes, hardware failures, virus intrusion, database corruption, and software installation.
The best thing about outsourcing the IT department is it will reduce downtime because the focus of the external company will only be on your IT system. More importantly, the expert team doesn't only help you keep your system running efficiently, but they also help fix issues when they arise.
Constant Monitoring
It's another excellent benefit of outsourcing your IT department. Your IT team will monitor your IT system when they're in the company. On the other hand, the external IT team will monitor it even after working hours. You can relax and be assured that your IT systems are running efficiently because they're monitored continuously.
Constant monitoring can also include installing patches, software updates, making data back-ups, antivirus updates, and auditing the whole system. We don't think your internal IT team can do this constant monitoring.
Increased Business Productivity
When you and your IT team aren't concerned about IT issues, you can focus on your business goals and targets. The external team will work on the IT system in the background, and your IT team can focus on business, leading to increased business productivity.
Proper Future Planning
They plan when you hire an expert outsourcing company for your IT needs. Most of the time, our internal IT team doesn't know the resources and technology we need in the future, so we can't compete with other businesses.
If you want to succeed in this competitive world, you'll have to change with technology. Consequently, the best approach is to hire a knowledgeable IT team and let them the IT future of your company.
Cons of Outsourcing your IT Department
As mentioned earlier, you can make the best decision after knowing the pros and cons of IT sourcing. So, let's discuss the potential problems of outsourcing IT department.
Cost
Some IT companies charge more than our expectations. For example, when you hire a consultant, they'll charge for the drive time and the consultancy services they offer. When you hire an inexperienced IT company, they might suggest tools and products that you don't need. As a result, it will increase the cost.
Time
When you hire a reputable company, they might have lots of companies to manage, so there is a possibility that they might take more time to fix issues.
Employee Relationship
Your internal employees know each other very well, but IT outsourcing is not the case. For example, when you outsource your IT problems, you might hire a different contractor every time. Some of them may have good communication skills, and they might be good at customer dealing, but it might not be the case with every contractor. Therefore, it's essential to build a relationship with customers.
Liability
Sometimes companies don't want to share their business model and information with any outsider. Therefore, you put all your information at risk when outsourcing to the IT department. For example, when an external contractor visits your company to fix some issues, they get excess to your essential information, and they can leak it.
So, when outsourcing your IT department, think about the security and other risks associated with sharing information.
Priority
External companies with hundreds of clients will prioritize your company at their own will. Mostly it happens that the companies paying more are served first. So, your business might suffer if the IT problems are not fixed on time.
Control
You might have complete control over your internal IT team, but it's not the case with an external IT team. Therefore working with external contractors is more complex than working with an internal team. If you feel that your business can afford to lose control, hire the external IT team.
Remember, all these drawbacks are based on assumptions. When you hire a reputable managed service provider (MSP), most of these issues will disappear. For example, a reputable company will let you know in advance when they'll fix your problems, so you'll not have to wait much.
Moreover, they have clear plans so you'll not have to pay extra costs. Finally, they're professional and love to build customer relationships. But, you need to consider all the pros and cons before deciding.
When Do You Need to Outsource?
Outsourcing internal IT department and processes is critical for firms large and small in order to ensure healthy continuity and growth – guaranteeing that staff can carry out their responsibilities without being burdened by non-essential chores.
IT outsourcing is a very successful option for startups and SMEs that lack the internal resources to manage all aspects of their organization with a small crew.
However, outsourcing your IT department is not without its pitfalls. You need to be certain that you're getting trusted, professional guidance. Whether you want to save costs, develop your business, or focus on strategy right now, IT outsourcing is a solution that can achieve all of that and more.