The Futuristic Office: A technical evolution of the workspace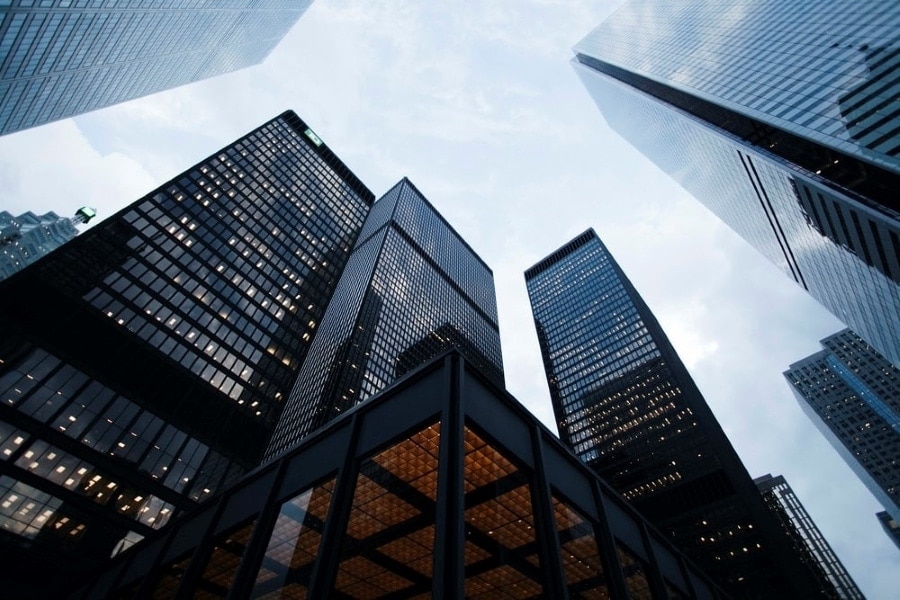 The cloud, mobility, and big data analytics define the current workplace, laying the groundwork for the futuristic office. Modern workspaces are becoming more sophisticated as younger generations want more flexible and mobile working environments.
Breakthroughs in technology and disruptive inventions are spawning new industries. With new employment emerging, the future of work as we know it is swiftly altering. Given the quick pace of development over the last decade, it is difficult to predict the future workplace.
However, we see developing workspace management trends in IT departments across all industries preparing for the future.
The Office of the Future: How Coronavirus crisis may impact future workspaces
Before 2020, flexible work arrangements were the exception, not the rule. Too many employers depended excessively on command-and-control systems and a high level of presenteeism; managers needed to see their employees think they were productive.
All of this changed in 2020, when businesses, their workforces, and their day-to-day operations shifted to remote labour. Almost suddenly, everyone had to be trusted to work remotely – and the outcomes have been largely favourable.
Returning to the office is now on the horizon. Employers have to reevaluate everything in light of the pandemic as offices prepare to reopen. Many companies, in particular, are considering incorporating more flexible working methods.
The most likely trend will be hybrid workplace tactics. That implies that the workplace will continue to be a focal point for employees seeking a better work-life balance.
As employees return to the workplace, plans are in the works to widen corridors, install one-way traffic, and improve air filtration. Touchless elevator controls are another suggestion, and companies considering building new workplaces are encouraged to utilize antibacterial materials.
Video conferencing will no longer be limited to home offices. Instead, it will play a role within the office to avoid large-scale face-to-face encounters. The workplace will be designed around collaboration, from office design to basic technology such as VoIP phone systems for small businesses, AI, and CRM automation.
The Futuristic Office: A Digitally-Enhanced Smart Office
Digitization has already become essential in today's working environment and will continue to evolve as technology advances. Many modern organizations have already begun their digital revolution by scanning or rewriting manual data into digital duplicates.
It is increasingly more typical for files to be shared using wireless internet connections.  This has resulted in employees working from mobile places having more freedom.
As digital advances continue to impact the office environment, workplaces and employees have improved their understanding of task management and corporate accountability. Now for some trends driving the office of the future:
Unified platforms to enhance the user experience
Technology exists to govern the office environment, from lighting and HVAC systems to building management systems (BMS). Office workers have witnessed an increase in the use of visitor management systems and room reservation software.
This new technology has improved productivity and provided a more seamless experience for staff and tourists.
It is projected that in the future, these platforms will become more engaging. They will collaborate to improve the experience of both employees and customers. Visitors will enjoy a consistently high-quality experience from the moment they seek up a business address on Google Maps to the minute they leave the workplace.
Employees will also have more opportunities to customize their work environment depending on their preferences.  From adjusting the heating system to an acceptable level to changing the lighting. All of these things should make an employee's working life more joyful and hence increase their productivity.
Mobility
The office space is evolving in a variety of ways, one of which is mobility. The emphasis is less on where you work and more on what you do. Employee demands are evolving as Millennials enter the workforce, and Babyboomers leave.
The previous generations of office workers were accustomed to working from a fixed place, aided by one or two devices. However, working from a fixed place is no longer the case for younger generations.
Traditional workstations may be phased out in a few years. Working from co-working spaces or your favorite café may become the standard for more than just entrepreneurs and freelancers.
Personalization
The future workspace will be far more personalized, knowing you and your demands at every step of the journey, in every business scenario. Assume you have a regular meeting in a recurring place that requires the same documents every time.
Your futuristic office will detect your location and, along with characteristics such as time and other recognized participants. This will enable it to pull up any relevant data, emails, apps automatically, and documents you require for that meeting.
This is the type of seamless, flowing experience that people anticipate in the workplace. Such advancements significantly achieved with digital transformation within the workplace.  Enabling users with the same amount of transparency in work settings through apps makes the overall experience straightforward.
5G and IoT is a game-changer when it comes to future working practices
Back in the noughties, 3G introduced the prospect of teleconferencing, location services, and mobile internet access. As we saw smartphones take over the world with faster speeds and more data access, 4G brought everything into closer focus.
Also see: 5G vs 4G: Why is 5G better?
The transition to '5G' is currently underway, and it will bring about a slew of changes in the workplace.
From superfast broadband to an even larger Internet of Things (IoT) network, 5G will be the catalyst that propels the office to a smarter and more connected workplace.
5G rates are expected to reach 300-1000 Mbps or higher, significantly improving current average rates.
An entire office can obtain a direct 5G connection from a neighboring cell when 5G is available via fixed wireless access (FWA). And, inside that structure, every device may connect to 5G speeds using existing wireless connections. Mobile phones, desktop PCs, and laptop PCs are all included.
5G has significant ramifications for offices in more rural places, allowing employees to upgrade to something better than satellite.
Related: What opportunities does 5G present for small businesses?
The strength of 5G will also influence sectors where time lag has been an issue, with some video conferencing systems prone to lag more than others.
IoT Sensors
The futuristic office will use IoT sensors to turn on lights, operate HVAC systems, and detect motion and occupancy. Making it simple to set devices, fixtures, and utilities to turn off or go into power-saving mode when no one is there.
Similarly, sensors at entry points can be programmed to do certain tasks. An entire smart office building might be set to "sleep" until a human comes through a predefined access point. Upon entry, several connected IoT smart office gadgets will "wake up."
Also read: Why is 5G important, and what does it mean for IoT?
Customizable IoT Protocols and Programs
Users can develop protocols tailored to specific circumstances and situations using an IoT software solution. Develop several modes for building vacant, partial occupancy, and full occupancy to maximize efficiency. Each linked item can be set differently based on the mode, allowing for fine-tuned building efficiency.
When the bulk of the labor works remotely, building owners should prioritize building efficiency and low-occupancy solutions. Needs and priorities vary as the worker returns to the office.
The Futuristic Office: Shaping tomorrow's technology
To envision the futuristic office, we must first consider the difficulties of today's workplace and how technology may be developed to address them.
One of the most significant issues in today's workplace is growing complexity, which stems from the number of gadgets consumers utilize to do tasks. This gadget proliferation is challenging for CIOs to oversee, primarily since employees frequently use work devices for personal activities.
Employees use personal email, for example, on work devices, which exposes organizations to significant dangers. The 'consumerization of IT' adds a layer of complexity to both the firm (from a security standpoint) and the users (who find it challenging to find the correct data on the correct application and device).
As a result of increasing consumerization, many companies are urging their employees to adopt BYOD or bring your own device, also known as bringing your own technology (BYOT), enabling employees to work using their gadgets to minimize costs.
The ramifications of this trend are evident – without sufficient security measures in place, this can dramatically put the company's sensitive information in danger. As a result, more innovative ways to manage BYOD are expected in the future.
Therefore, it will be critical for organizations to invest in effective platforms to simplify how offices work and for employees to access all they need through a single gateway.
Another issue that firms must face is the requirement for the workplace to become device-independent. Companies must move away from device-centric management and plan, viewing their workspaces through the eyes of their users, given that the workspace of the future will be device-agnostic.
Regardless of the challenges, it is evident that the futuristic office will be more collaborative and inclusive of various gadgets.