First Time selling on eBay? Here are some helpful tips and insights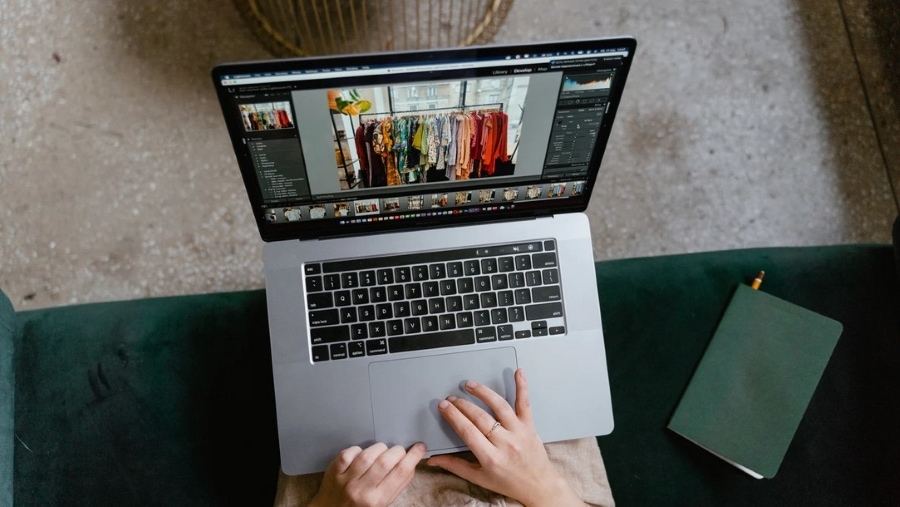 First Time selling on eBay? eBay is one of the largest online selling platforms. With eBay, it's easy to start selling online, with a site structured into neatly organized categories, allowing shoppers to find products with keyword searches.
If you're new to selling on eBay, we've assembled some valuable insights to help you become established as a first-time seller on eBay. The article below will help you identify what to expect and how you increase your chances of success selling on eBay.
First Time selling on eBay
Over the past few years, eBay competition has become fierce, making it more challenging for first-time eBay sellers to get started. Even though eBay has a guide section for new sellers, but still it's not easy for new sellers to learn where to start. So, the purpose of this post is to help new sellers looking to work on eBay. So, read this step-by-step guide and start working on eBay.
This popular trading site offers a great way to make money on everyday items, including clothing, equipment, tools, handmade items, etc.
If you are new to online selling, eBay offers plenty of tools to help you get started. eBay offers new sellers the option of selling in an auction format or the buy-it-now method.
As mentioned earlier, this post is intended for beginners. Follow this step-by-step guide and start selling on eBay.
Signup to eBay and PayPal
First of all, you have to create an account on eBay. If you already have an account on eBay that you use for making purchases, you don't need to create a new one because you can also use it for selling. You can use your eBay username later, so don't worry about it.
You need to have a PayPal account to make online purchases and get money. If you already have one, that's great, but if you don't, sign up for a PayPal account. It will help you get money when you get sales.
After signing up on eBay and PayPal and linking them together, remember that eBay is working on managed payment systems to reduce the need for PayPal as a payment method. You will be able to use the payment method of eBay.
Buy an Item
If it's your first-time selling on eBay, the best way to understand how eBay operates is to purchase an eBay item. It will help you in many ways, such as:
It will help you get an idea of the eBay marketplace, a complete sales process, and how it will feel as a buyer.
A successful transaction will add to your feedback score. Users on eBay can check your experience with other users through your feedback score. After each transaction, both sellers and buyers have to share their experiences. This feedback will be displayed in terms of a score with the username of each eBay member. A higher number indicates that the user has more positive ratings.
When you get started, your eBay score will be zero. So, making one or two purchases on eBay will help buyers check your legitimacy.
So, before starting selling, become a buyer and learn the process.
Listing an Item
Listing an item on eBay can be overwhelming for new sellers. You have to deal with lots of things, such as:
Selling Fees
If you're selling on eBay for the first time, it's essential to get an idea of three main types of selling fees charged by eBay before listing items on eBay.
Insertion Fees: As the name indicates, you'll have to pay fees for listing an item on eBay. It is a flat fee. Every month sellers can list items for free, but the number of listings depends on the region.
Listing Upgrades: If you want your listing to stand out and get more buyers, you can use this feature. This feature is optional, and you'll have to pay extra. Listing upgrades include bold titles and subtitles and larger photos.
Final Value Fees: When you use the eBay marketplace for selling, they'll charge you on each sale. It's category and seller status dependent, but usually, it's around 10% of the sale price. Sellers can apply for Final Value Fees credits, but it's only applicable in certain scenarios.
Selling Limits
New eBay sellers can list maximum items, but category limits are also imposed. Selling limits are reviewed monthly and adjusted according to the number of sales and buyers' feedback.
Auction vs. Fixed Price
When eBay launched its marketplace, it was an auction-based website, but now it has become a fixed-price marketplace. Now, sellers can list items at a set price and use the "Buy It Now" button. Moreover, sellers now offer an opportunity for buyers to negotiate prices and get the best deal.
Pricing Items
Many first-time sellers on eBay have difficulty in pricing items appropriately. Setting low prices will attract more buyers, but the profit margins will be low. In contrast, when you price higher, you risk losing sales. So, you have to set average prices.
Title and Description
You'll have to write a title and description for each eBay listing. The title is crucial because it helps get a higher ranking in search engines and draws the buyer's attention. We have discussed it in detail in our other post.
Similarly, you'll have to focus on the listing description because it will inform buyers about the item. Try to write detailed and accurate information to attract more buyers. When writing a listing description, imagine you don't have the option to upload photos, so try to provide all the information in the description.
As a new seller, you must be careful about copyright infringements while writing titles and descriptions.
Taking Photos
Sellers can upload up to 2 photos for free for each listing. When you upload the first photo, it becomes the featured photo and appears in search results. So, choose that photo wisely. This featured photo and listing title help buyers know about the product. Therefore, it's crucial to spend time taking photos. Follow the below-given tips for taking photos:
Don't forget to show if the items have any flaws
Ensure that items are clean before taking photos
A plain background can help buyer focus on the item
Ensure that there are no reflections, harsh lights, and shadows on the item
Take item photos from different angles to show complete detail of the item
All these tips can help you upload professional photos.
Shipping
The most confusing aspect for sellers is shipping, and sellers will take time to learn about shipping methods.
Calculated shipping: When sellers use this option, it will help sellers calculate the total shipping cost paid by the buyer based on the package's weight and dimensions and the buyer's location
Free shipping: eBay encourages sellers who offer free shipping. Most sellers add the handling and shipping costs to the item's price
Flat shipping costs: Sellers can use eBay Shipping Calculator to calculate the flat shipping costs
Sellers have the opportunity to ship items to buyers located within the same country and internationally. Sellers must familiarize themselves with eBay's Global Shipping Program to learn the process and send items globally.
Return Policy
You can't avoid returns in any business. As an eBay user, you can choose from the five return policies:
No returns accepted
30-day free returns
30-day buyer-paid returns
60-day free returns
60-day buyer-paid returns
When the sellers choose "No returns accepted," the listing will not have to return items. For the remaining four categories, the return is possible for any reason. As a new eBay seller, you must know that listings are covered by eBay's Money Back guarantee regardless of the return policy you choose.
If buyers claim that the items they receive don't match the listings, were damaged, or didn't arrive at all, they have the right to claim a refund.
Selling Items
Yes, it's always exciting to sell the first item on eBay, but first-time sellers must be aware of the risk of the buyer not paying for an item, and the payment holds. Sellers must be aware of the following factors about selling items:
Packaging
It's the seller's responsibility to ship items safely. A buyer could claim a refund if the item were damaged during transit. Therefore, it's crucial to pack items with care. Follow the below-given tips for packing items:
Use an appropriate box for packing items
Ensure that items are cushioned with packing material to stop movement during shipping
Secure the box properly to avoid the packaging opening during the shipment process
When choosing packing supplies, always consider the weather to avoid mishaps.
Shipping
Items must be prepared for shipment according to the handling and shipment time mentioned on the listing. The best way is to print shipping labels at home. You'll have to purchase a weight machine.
The most crucial part of a shipping process is to provide tracking information to buyers. To assure buyers that the item is on the way, you must provide seller protection. The best way is to upload the tracking information as soon as possible to make the experience hassle-free. If you can afford it, go for shipping insurance. It will help in case the item is damaged or lost.
Some Common Post-Sale Issues
Even if you do everything to ship items safely, sometimes the items don't reach safely to their final destination. As mentioned earlier, eBay offers a Money Back Guarantee so the buyer can claim a refund if the item arrived damaged. It's also possible when the item doesn't arrive within the 30 days expected delivery time.
Another post-sale issue can be when buyers claim that the received item doesn't match the listing. Again, the buyer can take advantage of Money Back Guarantee and get back the money.
Feedback and defects
It's not easy to sell on eBay because eBay believes in maintaining high buyer expectations. Buyers can give neutral, positive, and negative feedback to sellers. Moreover, buyers can also give detailed seller ratings in the below-given areas:
Communication
Item description
Shipping time
Shipping and handling charges
Sellers are evaluated according to eBay's Seller Performance Standards each month. The seller dashboard tells you whether you're above standard, below standard, or top-rated. When sellers fall below the standard, it will result in sales activity restrictions and a decrease in listing rank.
When the seller's performance level is evaluated, the following factors are taken into account:
Percentage of late shipments
Transaction defect rate
Percentage of cases closed without seller resolution
Percentage of those transactions in which tracking wasn't uploaded on time (it's valid only for top-rated sellers)
All these factors are crucial in determining the seller's ranking.
Essential Selling Knowledge
Almost we have covered everything, including listing, payment method, and shipment process to help first time eBay sellers. Still, along with these factors, sellers must also know some other aspects. Some other things that sellers must know are:
Scams: Sellers must be aware of some potential scam techniques that buyers can use to commit fraud.
Customer service: Sellers must provide professional customer service; they must know about reporting feedback extortion, dealing with shipping delays, dealing with harassment, and blocking buyers.
Taxes: They must know local sales tax requirements and income tax responsibilities.
Selling features: Sellers must know about relisting, item specifics, canceling transactions, and local pick-up options.
Business growth: Sellers can't stick to a local market for a lifetime, so they must know about eBay store creation for selling internationally.
Final Words
First-time selling on eBay can be daunting, but you can make it easy by following our detailed guide for beginners. After following the steps mentioned above, you can't only run a successful seller account on eBay.
However, you can also grow your business whenever you want. So, implement all these steps and become a successful eBay seller.