Benefits of Digital Asset Management: 10 Benefits of DAM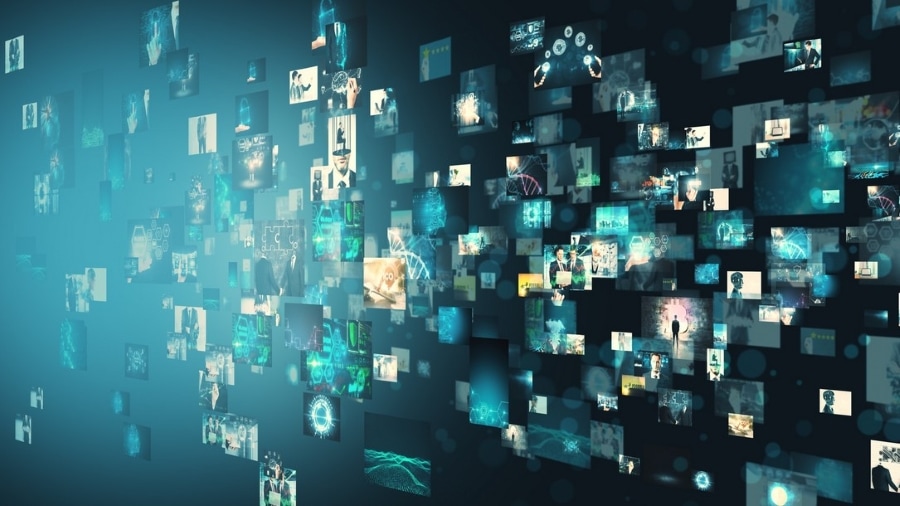 In today's world, where quality content is crucial in strengthening brand reputation and driving conversions, businesses focus more and more on creating content in different formats. However, with the increasing volume of digital files, documents and images, an organization finds it challenging to store, organize and manage content. It can quickly lose track and control of everything created and distributed across the company's media chain. This is where digital asset management proves to be a helpful solution. Some of the benefits of digital asset management means businesses can organize, archive, distribute and manage digital files to streamline their workflow.
What is Digital Asset Management?
A digital asset management platform lets businesses store, find, organize, publish, share and retrieve their digital content by creating a centralized repository easily accessible by internal users and external stakeholders. With a DAM solution, you can allow your clients, vendors, partners, employees, and other users to use your digital assets, including images, documents, videos, audios, and presentations.
Implementing a digital asset management solution helps organizations efficiently distribute content across different channels. It works as a single destination for media assets where internal and external users can store, analyze, and process branded content. An advanced DAM solution easily integrates with existing business software and third-party applications used in the organization to blend seamlessly within your workflow.
Features and Functionality of Digital Asset Management
Let us look at some of the core features a digital asset management platform offers.
File management
The most important feature of digital asset management is file management which allows businesses to store, share and edit assets in various formats from a centralized location. It facilitates file search through AI-based metadata and tagging. The quick search feature helps avoid recreating files.
File access and sharing
This platform enables the secure sharing of files among internal and external stakeholders. There is no need to rely on email attachments, shared servers, or portable storage devices. DAM also allows you to configure permission levels for secure access.
Workflow automation
DAM gives you access to the functionality that streamlines asset creation, thereby establishing an automated workflow in place of a manual process. This feature helps admins track the projects to ensure they are completed on time, and no proofing or approval is missed.
Asset organization
With DAM, you can store and manage digital assets in a centralized repository and share it easily with others. It is easy to organize content on folders, subfolders, and collections based on access control rules defined.
Digital publishing and distribution
It is easy to distribute and publish digital assets on CMS, social media platforms, marketing solutions, and third-party distribution networks as DAM integrates easily with software and applications.
Brand management
A digital asset management system ensures that the brand's tone, voice, and message are consistent across different delivery channels, thus helping the company manage its brand integrity.
User access and authentication
DAM equips businesses with extra layers of protection against breaches. Admins can set up permission-based access for users based on their role and department.
Ten Benefits of Digital Asset Management (DAM) System Adoption
Looking at the increasing demands in today's digital landscape, there is no doubt companies are trying to optimize their content across the lifecycle of their digital assets by turning to DAM solutions.
1. Metadata
Metadata brings order to the business. The more specific the keywords and metadata allocated to assets, the easier it is to find them. Though it takes some extra effort during data entry, it pays off later. A digital asset management system helps you with metadata. It not only keeps track of files but also stores enriched information with embedded details like copyright, technical specs, origin, associated keywords, and more.
RELATED: Data-Driven Decision Making: Using Data Analytics to underpin Business Decisions
The metadata is easily accessible, and you can edit the fields and control the permissions applied to them so that others can either read or modify them.
2. Advanced Search
An efficient digital asset management platform lets you explore the possibilities with your digital assets. While a traditional storage system only allows searching files by date and name, a DAM enables you to perform advanced searches with several filters to save time. You can choose from categories and subcategories, associated keywords, collections, and other filters you may find useful when working with assets.
The search capability makes it easy to find what you are looking for. You can also assign relevant content to various channels and distribute them across the chain without any negative impact on security. With this type of system, you will always know where and when a specific resource was used.
3. Controlled Access
The governance tools available with DAM systems make it easy to manage the distribution and access of assets. These tools let administrators control how various groups of users interact with company assets. When a change occurs, it is possible to find out who has done it. A digital asset management system registers and logs all the admins and members with their access rights and employs other security practices like two-factor authentication to secure digital assets.
You can activate different privileges to allow creators, teams, and external users to access the files they need while limiting access and download of other files. This kind of controlled access is particularly beneficial when your business holds sensitive data like customers' personal and financial information, business policies, and other things common in the banking, hospitality, and healthcare industries.
4. Security
Another important benefit of DAM systems is improved cybersecurity. This platform ensures that all the files are kept protected in the storage center and all the channels it transfers. It offers security measures built around the data requirements for your business to make sure you can adhere to strict regulations and guidelines associated with digital rights management.
When you adopt the digital asset management model, you can get rid of unreliable and outdated file sharing methods, and your teams don't need to work on access permissions. DAM maps the usage rights for all your digital assets and streamlines sharing. You no longer need to rely on FTP and other encryption protocols to secure your business data.
RELATED: How to Protect your Business Data in 10 Simple Steps
5. Brand Reputation
With the centralization of digital asset management, the assets across your channels and platforms are up to date and consistent. These solutions ensure that all your team members use the same, latest versions of the files. Every user is directed to a single content repository so that outdated, poor-quality versions are avoided.
Consistent use of the right content helps spread a brand message to customers. It also creates a considerable impact on its reputation, creating a more professional and consistent image across the business content pieces.
6. Savings
Digital asset management delivers cost, time, and resource savings. As new assets are constantly created, there is a risk of misplacing files. DAM solutions eliminate the costs associated with recreating lost content as it keeps everything secure once stored in the system.
Another advantage this approach has is that it facilitates streamlined processes and better collaboration to speed up product time-to-market and updates. A centralized portal means team coordination improves, and you gain a competitive edge in the market.
7. Backups
There is no issue whenever there is a need to go back to a previous version of a document or an incident like an incorrect change. Digital asset management has the benefit of allowing content backups. It saves the history of the file and all its previous versions that you can recover at any time as required.
RELATED: Best Practices for Data Backup
8. Plugins
A sound digital asset management system is not just limited to managing digital assets. It includes several additional features, including photo/video editing, eCommerce integration, format conversion, and connection to cloud storage. You can use plugins to add the desired functionality to your DAM system to suit your business needs.
9. Harmonization
Another significant advantage of a DAM solution is providing consistent, instant information across departments and teams. This ensures that every organization member gets access to the same version of assets. As it allows tracking the history and updates of any file in real-time, there is a minimum chance of any mismatch between the source and other destinations using the files.
A DAM will save a considerable amount of time for employees they would otherwise spend searching for required assets and removing additional tasks associated with asset finding. When a user cannot find a file, it is duplicated in the system. This system prevents such redundancies by allowing users to quickly and easily find the asset data they are looking for.
10. Integration
If you are involved in the distribution of a product, you will not only want to store the product images in folders but also find it beneficial to be able to integrate the assets across the content network. Digital asset management solutions facilitate integration with other software used in business operations.
DAM acts as a trusted source of content and information and integrates with the existing infrastructure. By working seamlessly across customer relationship management (CRM), content management system (CMS), and several other IT, sales, and marketing solutions, this platform helps you better manage your projects, assign roles and resources, identify high-performance content and optimize assets.
Final Thoughts
Overall, a digital asset management system offers a business an array of short and long-term benefits, improving its efficiency and optimizing content to increase revenue over time. Creating a central repository of digital assets is a great way to empower internal teams and external users and gain an advantage over the competition, and is one of the main benefits of digital asset management systems.