Bring Your Own Device Best Practices: Creating a Security-Centric BYOD policy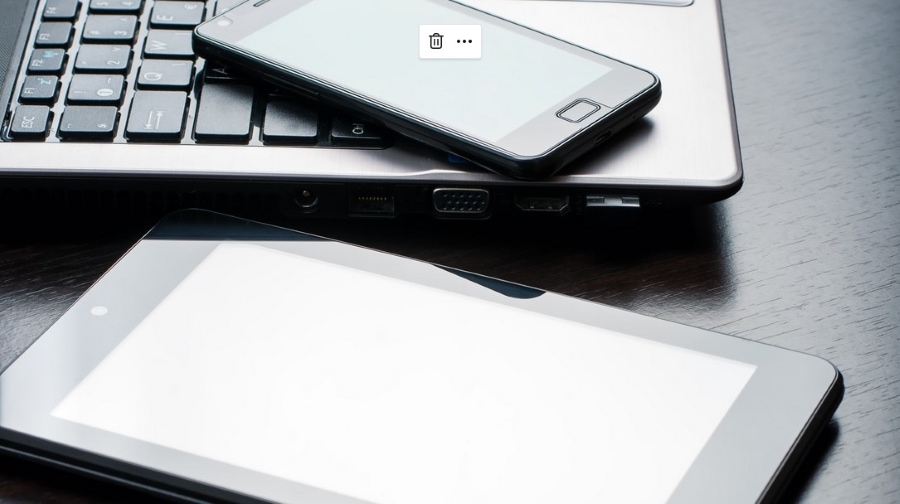 In part, due to the rise of working remotely, BYOD, or Bring your own device, has become increasingly prevalent across multiple industries and sectors. However, BYOD brings many security and management concerns, which can, to some degree, be addressed by adopting BYOD Best Practices.
BYOD contributes to improved productivity and overall employee satisfaction since staff can use mobile devices that they are familiar with.
Consequently, BYOD programs benefit employees and employers since staff members get to use a device of their choice and reduce the number of devices they need to carry. In contrast, there are modest cost savings for employers since the costs of a device shift to the employees.
However, there are downsides too. BYOD devices can be subject to potential security breaches and create the perception of being "always on call," leading to a poorer work-life balance for staff members.
While businesses do not want to prevent their employees from using their personal mobile devices to access the company's network and data, they also do not want the security threats BYOD devices present to the corporate network either.
Below, we explore the key areas needed in a BYOD policy and provide easy-to-implement BYOD best practices that every business can apply.
Understanding BYOD
Bring your own technology (BYOD) refers to employees connecting their personal devices to their organization's networks to access, either on-premise or remotely, work-related systems and possibly sensitive data. Smartphones, personal computers, tablets, and USB drives are all examples of personal devices.
BYOD solutions have grown increasingly widespread as more and more organizations enable employees to work from home, have a flexible schedule, or connect on the move during work trips or commutes.
However, some organizations may view BYOD as "shadow IT" – essentially unsupported software or hardware.
RELATED: Shadow IT: Understanding the risks of Unauthorized IT
Why is BYOD Security Important?
Personal mobile devices are likely to connect to the corporate data network at some level, whether or not they are sanctioned by IT. This makes BYOD security a significant concern for business leaders.
In many instances, BYOD solutions may boost employee morale and productivity, however, allowing personal device access to an organization's network can pose substantial security risks if not managed by IT.
Consequently, many businesses that permit employees to use their own devices for business-related activities have a robust BYOD policy in place.
Developing a Bring Your Own Device Policy
A clearly established BYOD security policy should advise and educate workers on utilizing BYOD without jeopardizing business data or networks.
As a general rule, any BYOD policy should be written with the company's security in mind. As a result, the policy should be well-defined, with clear directions on what to do and what not to do, and no ambiguities in the policy that might be used to get an unfair advantage.
The organization may consider essential factors such as the number of devices, technological characteristics, device compatibility, IT controls to be enabled for each device, including those used by remote employees, users' access, privileged access, and so on.
IT teams must consider if and how they will safeguard personal devices and access levels.
Essential features of BYOD policy include:
Types of authorized equipment
Guidelines for security and data ownership
IT support levels offered to personal devices (if any)
Integrate a robust BYOD security strategy with your overall IT security and acceptable usage regulations. When determining the amount of support to apply to personal devices, IT administrators must strike a balance between corporate security and employee privacy.
BYOD Policy: Clarifying the Do's and the Don'ts
The first step is to reduce IT expenditures by minimizing dangerous conduct on the part of end users. And you may accomplish this by explicitly outlining your BYOD program's do's and don'ts. Include all significant elements, such as blacklisted applications and programs, jailbroken phones and other restricted devices, privacy disclosures, and device theft or loss processes.
To secure employees' private life, provide contingencies that allow all data on a stolen device to be deleted or the firm to access a limited amount of personal information.
Ensure that any concerns are resolved with the legal department and the human resources staff so that your firm does not become the focus of a lawsuit. The objective is to establish the BYOD policy as a "working document" regularly updated to reflect new technology and initiatives inside the firm. Nothing should be so set in stone!
BYOD Policy: Making it Mandatory
Your organization should require all workers to acknowledge that they have read and accepted the BYOD policy.
If required, give online or classroom-based training to guarantee compliance and comprehension, particularly for non-tech-savvy employees unaware of how seemingly innocent acts might expose the organization to dangers and assaults.
Every employee should be given a written copy of the BYOD program. The document should also be posted on the business intranet as an extra precaution.
BYOD Security Best Practices
The majority of corporate devices, such as laptops and desktop PCs, are secured with tight IT controls. However, what about the personal gadgets of employees? They, too, are susceptible to cybercrimes.
Therefore, we have compiled a list of BYOD best practices for businesses that will allow you to adopt the BYOD culture safely.
Set the minimum-security standard
At the heart of BYOD best practice, is to ensure you develop the minimal security standards for the BYOD program, including the usage of lock screens, passwords, encryption, and PINs, in collaboration with your company's IT staff. Implement programs that provide more control over devices linked to the company network and permit the separation of personal data from business data.
Educate the employees
A well-defined, strong BYOD policy is essentially nothing if employees are confused about it. For example, you may decide to include MFA as part of your BYOD policy. However, if the employee does not understand the value of MFA, he may not comply fully.
A good BYOD best practice is to ensure employees are informed about which applications they may use. They cannot use the security risks and fines that may be imposed if policies are not followed.
Classify personal data
There is always concern regarding user privacy when employees use their smartphones for company purposes. The device may include many personal files, data, or information. Personal data and company data should be clearly separated.
IT controls and a BYOD policy should be enabled on work-related applications and information. Total protection of their personal data should be assured.
Implement real-time device monitoring
This is the most crucial security best practice that a company should implement. With rising employees bringing their smartphones to work, even the most robust BYOD policy may undermine security because the IT department or management cannot physically monitor every device.
So, real-time device monitoring solutions such as Enterprise Mobility Management (EMM) that provide features such as Single Sign-On to mobile apps, automated application installation/uninstallation, regulating corporate data, wiping away data upon an employee leaving, and so on.
As a result, an effective EMM solution guarantees the best possible protection of business data on workers' personal devices.
Stay solution-ready for lost devices
It is always possible to be prepared for unknowns. The employee must first notify management or the IT department if a device is lost or stolen. IT should be ready to do appropriate steps such as remote device lockout, data wiping, password wiping, or reset and have an auto-wipe activated for certain essential apps.
Furthermore, the measures for lost or stolen devices should be explicitly established in the BYOD policy, and workers should be aware of them. Devise a bring-your-own-device strategy for staff departure
Implement processes that must be followed if an employee with a BYOD device leaves the organization. Before an employee leaves the organization, these processes should not only handle privacy concerns over personal data but also provide the ability to retrieve data and monitor the device through GPS remotely.
Employees must give any information associated with their personal devices before departing the organization to ensure that no data is lost or stolen.
Given the current state of affairs, the business cannot ignore the BYOD trend. Instead, you may take advantage of the program's benefits and limit the potential drawbacks.
It is not an easy or quick operation. However, it is vital if your organization is to protect all of its data and systems against attacks and breaches while giving employees the flexibility and convenience they demand.
Ensure secure data communications
Data encryption should be made mandatory. Military-grade encryption should ideally be used. Data encryption provides high-level security, and even if the device is lost or stolen, management does not need to worry as much because a threat actor finds it extremely difficult to decrypt encrypted data.
If workers connect to their network or public Wi-Fi, an attacker may eavesdrop on corporate activity, potentially resulting in a data breach. Encourage workers to connect their devices solely to secure networks, not just in the workplace but also when traveling. They should always use a VPN (Virtual Private Network).
Make the BYOD program flexible and scalable
It is your obligation to guarantee that the security software is effortlessly installed on new hardware. Cloud-based services are therefore strongly recommended. Not only are they compatible with new devices, but the availability of per-user subscription models allows your business to save money by protecting the correct item at the right time.
Consider exceptions to the norm, such as allowing peer-to-peer networking technologies for users who require them. Otherwise, an employee may attempt to circumvent security procedures and utilize prohibited applications.
In addition, given the vast range of devices and operating systems accessible to consumers, it may be preferable for businesses to limit the equipment they support. This type of security solution will give the company more control, simplifying its security strategy and data gathering and administration.
Provide support for remote control and monitoring
Most businesses cannot identify which BYOD devices are accessing the corporate network. A third-party mobile device management (MDM) tool is useful in this scenario.
MDM services provide various benefits to end users, including policy enforcement, malware prevention, remote wiping, logging, and encryption, often from a centralized platform.
Next Steps: Protect against as many threats as you can
BYOD best practices should aim to have written regulations must contain precautions against harmful activity, such as opening attachments in emails from unknown senders or accessing unsafe websites. If necessary, install antivirus software and restrict unwanted access.
Clarify under the BYOD policy how employees can back up their private data. Ensure that your personnel is aware of seemingly innocent vulnerabilities, such as the use of a phony antivirus scanner and phishing assaults.
When you install a dependable and effective endpoint protection program, it will warn users about lesser-known threats and send them regular updates on how to best protect their BYOD devices.
Due to the continuously shifting nature of BYOD law and technology, your organization must frequently examine and adapt the BYOD program. The nice aspect is that none of these plans are prohibitively expensive. It is sufficient to inform the most recent risks and establish a robust communication system.