Cybersecurity Insurance: Who needs Cyber Liability Insurance & What does Cyber Insurance cover?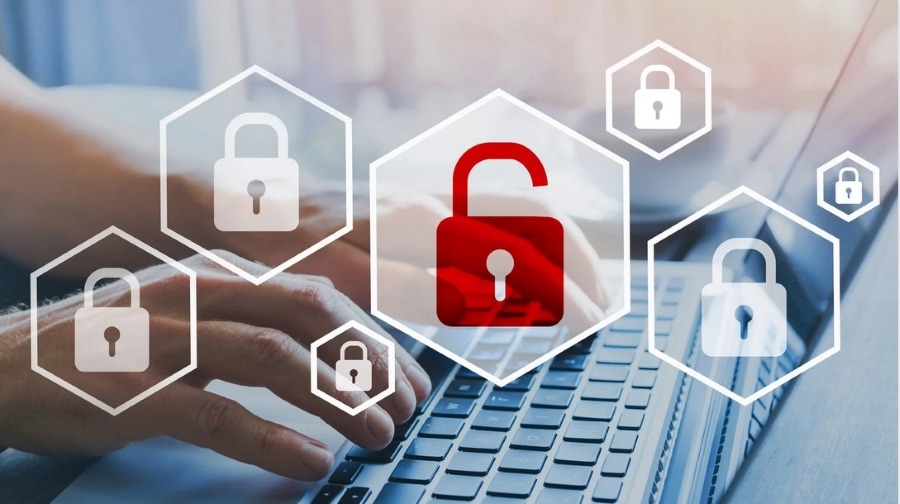 As a small business owner interacting with consumers and accepting electronic payments, you are in danger of a data breach, and the implications can be severe. Cybersecurity insurance, often known as cyber insurance or cyber-liability insurance, is one alternative for protecting your company from losses caused by a cyberattack.
Organizations of all sizes can benefit from cyber and privacy insurance that matches the organization's cybersecurity needs well.
RELATED: Understanding IT Risk?
If you're considering cyber insurance, talk to your insurance agent about which policy would suit your company's needs, such as if you should go with first-party coverage, third-party coverage, or both.
What is Cybersecurity Insurance?
Cyber insurance protects organizations from the consequences of cyber threats and attacks. Cyber insurance coverage can help minimize company disruption during a cyber incident and its aftermath and potentially cover some of the costs incurred when responding to and recovering from the assault. Cyber insurance is a contract between an insurer and a business that protects against damages resulting from computer or network-based disasters.
RELATED: IT Resilience: Ensuring Business Continuity during Disruptions
When signing up for a coverage plan, a company must know what is and is not covered.
While having some cyber insurance in place can assist a business in the case of an attack, the business is still responsible for its cybersecurity – this is not a responsibility transferred to the insurer.
Cyber insurance will not fix all of your cybersecurity challenges immediately, nor will it prevent a cyber breach/attack.
RELATED: Benefits of Cyber Risk Management: What are the Advantages?
Why is Cybersecurity Insurance important?
The primary rationale for acquiring this type of product is that the threats it attempts to protect against are real and occurring in the actual world today. In terms of both quantity and sophistication, cyberattacks are on the rise.
Similarly, these attacks' potential and real effects are prompting businesses to reconsider the prudence of going without adequate cybersecurity insurance. Another significant issue is the ever-changing nature of online business risks. Those currently uninsured will undoubtedly face even greater difficulties in the future. Those with inadequate coverage will be in a comparable position.
Another factor to consider is that the government no longer wants to assist failed firms. This means that the once-existent protections no longer exist, and firms are virtually on their own in the event of a catastrophe.
Uninsured businesses may find up paying more than their own expenses. This is since third parties can file claims that courts will undoubtedly consider. In addition, the potential damages for situations such as a global viral outbreak can be substantial.
Ten Reasons a Company Should Get Cybersecurity Insurance:
Any business is a potential victim of a cybercrime. A cyber insurance policy can help you take control, deal with the fallout and help you recover in three ways:
Reputational Safeguarding
1. Protect against data loss caused by cyber criminals and other criminals.
2. Protect customers and suppliers from significant incidents so that they are not inconvenienced.
3. Provide an example of best practices to subsidiaries and parent companies without insurance coverage.
4. Ensure that the organization is complying with all applicable state regulations and requirements.
5. Take care of unanticipated and unexplained changes like the threat that all Internet users encounter.
6. Manage the public relations needs following an incident involving internet security breaches.
Financial Recovery
7. Have a fund or pool of money to cover the legal and technical expenses of handling significant disasters.
8. Provide investors and financiers with the assurance that the company will not fail in the event of a successful claim.
Help prevent future incidents
9. Establish a fund or pool of money to cover the legal and technical expenses of addressing catastrophic disasters.
10. Assure investors and financiers that the company will not fail if a successful claim is filed.
Cybersecurity Insurance requirements
Most insurance providers will conduct a cyber insurance risk assessment as part of the underwriting process to establish your premium, coverage limitations, and eligibility for cyber insurance. Depending on your business size, this process might range from a questionnaire to a multi-week, in-depth examination conducted by a cyber security firm. Regular inspections and reevaluations are also feasible.
RELATED: 10 Cybersecurity Frameworks designed to help businesses reduce risks
To qualify for cyber insurance, policyholders must achieve fundamental IT security standards to maintain an acceptable level of risk. A corporation interested in purchasing cyber insurance must have at least the following security measures in place:
Cybersecurity Insurance coverage
Cyber insurance protects against damages resulting from the destruction or theft of data from IT systems and networks. Policies typically include support with and management of the incident itself, which can be crucial in the face of reputational harm or regulatory enforcement.
What does Cyber Insurance typically Cover?
Cybersecurity insurance typically includes first-party coverage of losses incurred through data destruction, hacking, extortion, and theft. The main areas that cyber insurance covers have:
Customer notifications: Customer notification costs when there is a regulatory or legal requirement to inform customers of a privacy or security breach
Recovering personal identities: Cybersecurity insurance coverage assists businesses in restoring the identity of affected customers.
Data recovery: Cybersecurity insurance aids businesses in restoring the identity of affected customers.
System damage repair: A cyber insurance policy will also cover the cost of repairing computer systems damaged by a cyberattack.
Ransom demands: During ransomware attacks, attackers frequently demand payment from victims to decrypt or retrieve compromised data. Cyber insurance can help firms cover the costs associated with such extortion demands.
Attack remediation: Cyber insurance coverage will assist a business in covering legal expenditures due to various privacy laws or regulations infractions. In addition, they will be able to hire security or computer forensics specialists who will enable them to remedy the assault or recover damaged data.
What is excluded from Cyber Insurance Coverage?
In general, the cybersecurity insurance coverage will not cover the following circumstances, which might have been avoided or which came from human error or negligence:
Poor cybersecurity processes: The organization is responsible if an attack occurs due to poor configuration management or security procedures
Prior breaches: Infractions or occurrences that happened before a company obtained a policy
Insider attacks: Any loss or theft of data resulting from an insider attack in which an employee is accountable for the incident
Human error: Any cyberattack resulting from human error by an employee
Preexisting vulnerabilities: If a company suffers a data breach due to failing to address or repair a previously identified vulnerability, it will be held liable
Technology system improvements: Any expenses associated with enhancing technological systems, such as securing apps and networks
Other questions it would be worth asking are:
Make sure you understand in detail what the policy covers and, equally important, what is excluded.
Whether the cyber insurance policy you are looking at covers claims for compensation by third parties in the event of a cyber-attack or if personal data is lost as a result of a data breach at your organization (for example, if a customer's data is lost)
What are the limits of the cyber insurance policy, and if they suit your organizational needs
Any services provided by an insurer in support of an immediate response to an incident to help manage recovery and improve resilience; if the worst happens, you want to ensure that your organization can learn from what went wrong and adapt to be stronger in the future.
RELATED: Benefits of Cyber Security: 10 Advantages for your Business
How much cybersecurity coverage do I need?
Most small firms have cybersecurity coverage limits of approximately $1 million, which protects them from cyber incidents. However, businesses have different risks and requirements, so an insurance professional can help you choose the appropriate level of coverage.
According to Little, the worst-case scenario of cybercrime is the complete loss of a corporation. Without adequate coverage, many firms may be unable to recover from a cyber attack. Even though the premiums for these plans might be substantial, it is typically less expensive to pay to recover information or unlock ransomed data than to start a firm from scratch.
How much does Cybersecurity Insurance cost?
Cyber risk pricing will typically depend on an enterprise's revenue and industry. Most insurers will likely conduct a security audit or request relevant documentation courtesy of an approved assessment tool to qualify. The information from an audit will guide the type of insurance policy the provider can offer and the cost of any premiums.
Policies often vary between different providers. Therefore, it is best to review details carefully to ensure the proposed policy covers the required protections and provisions.