Benefits of Cyber Security: 10 Advantages for your Business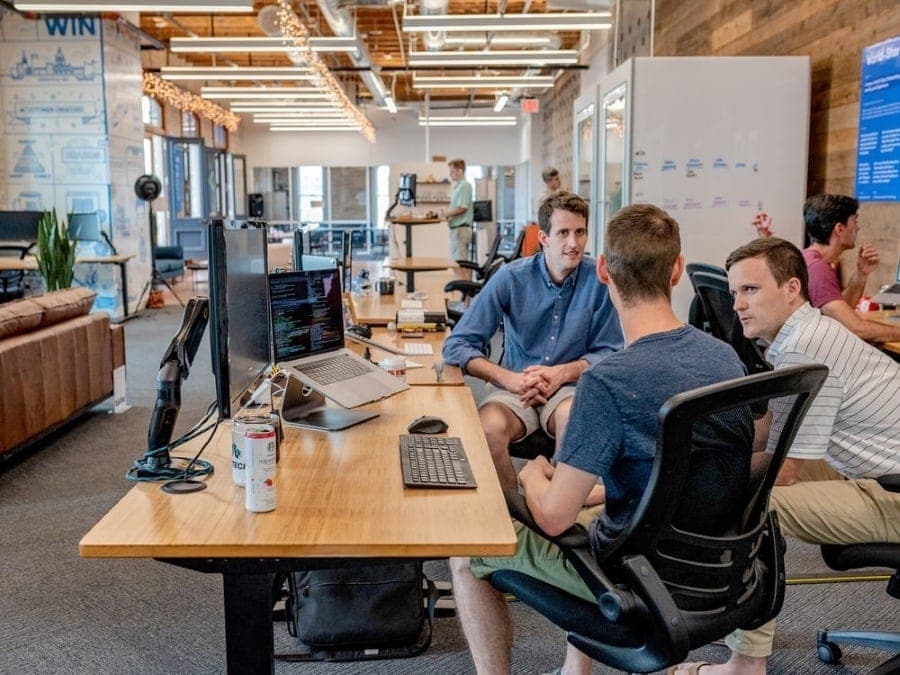 Driven by global connectivity and cloud-based services, businesses breathe in an interconnected ecosystem. So do threats. Cyber security has quickly shifted base from being an IT problem to a business problem. Businesses of all sizes, and across all industries, can benefit from cyber security.
Entrepreneurs cannot solely rely on traditional defenses like firewalls and antivirus software anymore. Cybercriminals are more sophisticated, and their tactics are more resilient to conventional cyber defenses.
Cyber security is always discussed around data breaches, business downtime, and regulatory fines. The benefits of cyber security for businesses are rarely brought to light. Here, we explain several benefits and advantages cyber security can bring to your business.
10 Benefits of Cyber Security for your Business
From shipping behemoth Maersk to the ride-sharing giant Uber, no one has been immune to cyber attacks. Even a tech company like Tesla wasn't spared from cyber threats when their systems were unknowingly utilized to mine cryptocurrency.
A consolidated cyber security approach combines threat intelligence with newly-discovered threat indicators to withstand cyber threats, safeguard valuable data and protect even the most complex business environments.

Win Customer Trust & Loyalty
If we keep monetary costs aside, the effect of a data breach on a brand is a whole different story. When a breach involves customer data, their trust in your business topples like a house of cards.
Data leaks resulting in identity thefts receive widespread attention and ridicule. This is especially true for sensitive markets like banking, where an attack can shake the faith in an entire market segment.
Small businesses or even solopreneurs can utilize privacy and cyber security as a selling point. Something as simple as a "trust" stamp from a payment gateway or a cyber security service, two-factor authentication for all customers may pick up long-term customer loyalty for your business. With simple touches like these, you actively demonstrate a commitment to their data security.
Handle Risks associated with Remote Workforces
With the ongoing pandemic, almost every organization has employees working remotely. As a result, organizations have seen an increased threat to sensitive information, confidential data analytics, and strategies.
Even innocent acts such as an employee clicking on an email link could potentially be a phishing attack in the guise of a bank pop-up.
At times, remote workers allow their family members and friends to use their corporate devices for personal use.
They may also connect to unsecured Wi-Fi, personal devices, and other unauthorized software and applications. This increases loopholes in your cyber security system and extends the threat surface.
By providing cybersecurity awareness training and keeping IT resources well-staffed, businesses can take a step towards retaining their systems secure.
Stop Zero-Day Attacks
A zero-day attack is an exploitation window that hackers use before a business realizes they are under attack. By common sense, there isn't a realistic way to defend against a threat that you don't know about.
However, organizations can utilize threat intelligence combined with machine learning to terminate a zero-day attack before it causes grave consequences.
A managed SIEM makes use of threat intelligence from several feeds to detect the latest threat. From there, it continually monitors all the systems in your enterprise for any irregularities – thereby halting the threats before they show up.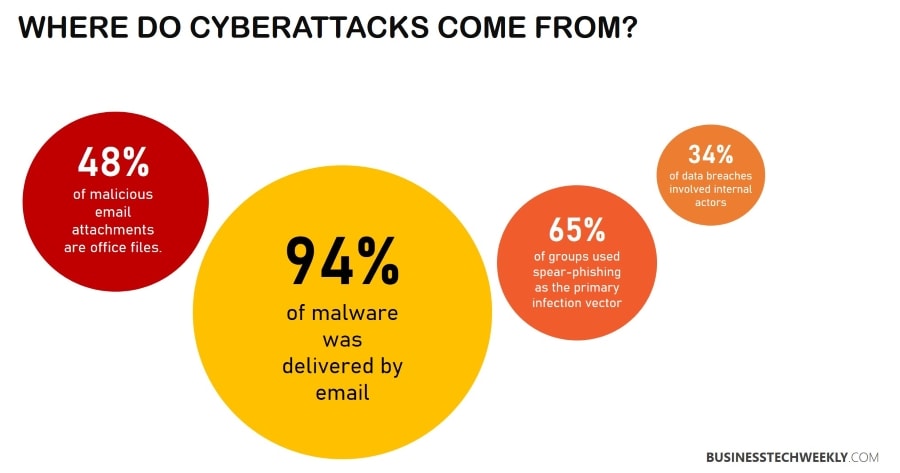 Use Cyber Security as a Business Opportunity
Innovative businesses see cyber security as a customer experience and revenue opportunity instead of a risk. They look for ways to turn their cybersecurity excellence into a competitive edge rather than a business cost.
They install security into their upcoming launches at the very initial design stage. They treat cyber security as more than an IT issue.
Reduce Downtime & Boost Productivity
Once a system gets infected, you lose access to your system network. From there, your system is forced to shut down, and the entire operation comes to a standstill, resulting in a loss of daily sales.
Some viruses even cause lasting damages to the system. Cyber security technology can prevent such damages and protect your business against losing critical data by keeping it protected and secured for long-term accessibility.
One typical example is Distributed Denial of Service or DDoS attacks. In a DDoS attack, hackers use a botnet – a giant network of infected systems to flood any server with malicious traffic.
Such an incident denies customers access to your website. DDoS attack mitigation is the most common feature that cybersecurity services provide.
Benefit from a Layered Security Approach
The best cyber security services provide a comprehensive package to protect against a varied range of attacks. Layered security approaches offer broad protection across networks and devices within your organization. The approach involves,
Training employees to spot scams to stay alert while storing and sending sensitive information
Ensuring physical assets are protected against thefts and damages
Testing applications to ensure that they don't provide avenues for attack
Securing the connection between devices
Safeguarding devices from running malicious programs
Encrypting all communication within the organization
Keeping an eye out for anomalies
Monitoring all entry and exit points
This approach empowers your business to monitor and detect the direction and entry points of attacks making sure all bases are covered. Ideally, a consolidated IT solution includes a firewall, wireless security, anti-spam, antivirus, and online content filtration.
Related: 10 of the best antivirus software packages for business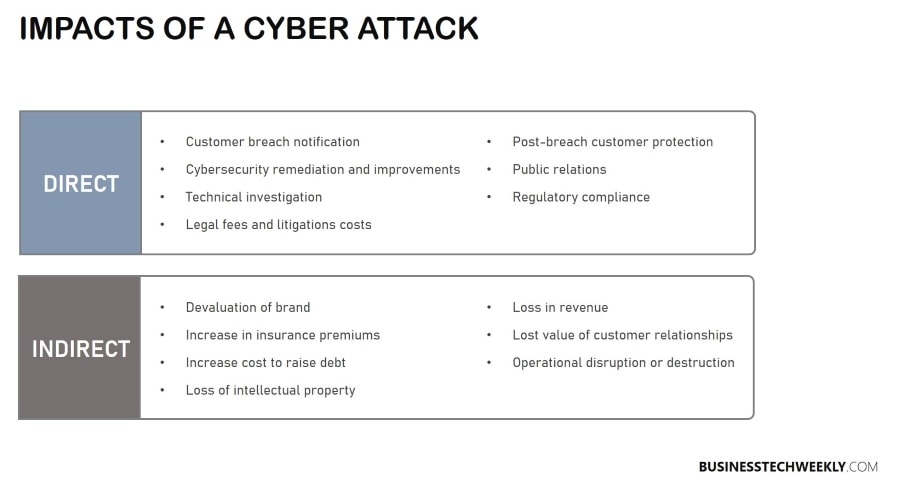 Support your In-House IT Experts
When it comes to digital crimes, most cybercriminals are much more experienced than an average IT professional.
A robust security system provides your IT team with the features and tools they need to fight against cybercrimes effectively.
Protect your Business against unnecessary expenses
All that matters in business is money and profits. Investing in IT infrastructure, cyber security training, and tools can save a lot more money in the long run.
Besides sales loss and halt in operations, a cyber-attack also means paying a considerable sum as ransomware. Add to that regulatory fines and claims by customers. Overall, security breaches of any kind can quickly turn into an expensive ordeal for any business.
Most SMEs and startups don't believe in adopting cyber security solutions due to budget constraints. Attackers typically target fast-growing businesses.  This is because such companies show good potential, and their owners are likely to be willing to shell out any money to save their business.
In case ransom isn't paid, hackers can reveal or erase all business information or most often sell it to competitors.
See also: Responding to a Ransomware Attack: The crucial initial steps businesses must take
As attacks become more complex, the cost of dealing with them is also rising constantly. Therefore, it makes smarter business sense to put prevention tools in place.  At the very least, you should take steps to minimize the damage caused by a cyberattack by investing in integrated IT support solutions.
Avoid Legal action
Your business may face lawsuits if you happen to be a victim of a security breach and you don't have adequate measures in place to prevent it.
Although having cyber insurance can help in such situations, a comprehensive cybersecurity approach prevents such incidents from occurring in the first place.
Enhanced Data Management
Data and analytics are the core of every business strategy. Losing them, in any case, can be a nightmare for entrepreneurs.
Cyber security solutions streamline the entire data from sensitive customer information to organizational data. This improves operational efficiency, time-saving, and productivity.
Related: 5 Essential data security best practices for keeping your data safe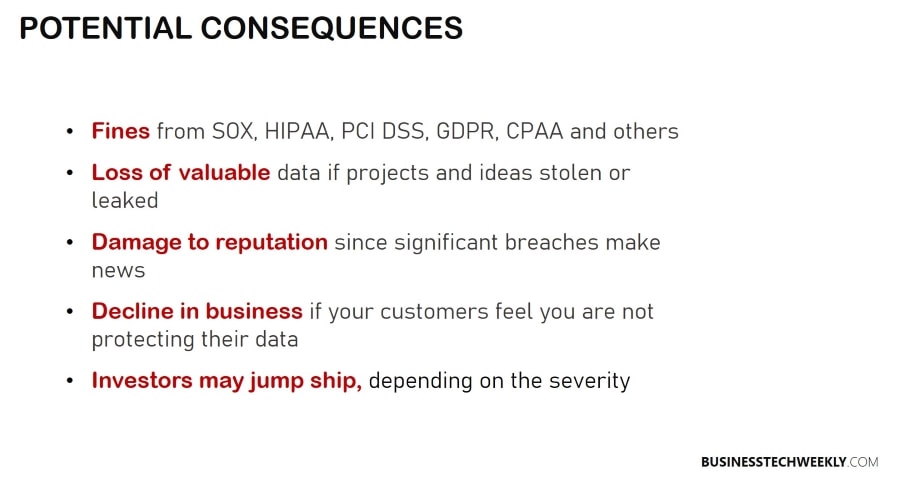 Summary
Businesses are more agile and innovative. They are exploiting every opportunity the internet can give them to reach their potential customer base.
As a result, the attack surface and both inherent and residual risks are increased. On the other hand, the sheer volume of new businesses has given customers a varied platter of choices.
One breach, single vulnerability, one mishandling of consumer data can become the tipping point for customers to switch between products and services.
Cybersecurity should not be seen as a cost of doing business, and there are many benefits to employing a comprehensive cyber security strategy.
Your system cannot defend itself against cyberattacks without a cyber security solution. This will make it an irresistible target to cybercriminals.
Businesses with strong cyber defenses automatically get a competitive edge in their respective segment. Organizations that relegate cyber security to the back burner cannot innovate as fast as they need to compete.
Organizations with cyber security excellence can also position themselves as a brand that customers trust, thereby differentiating themselves from the competitors.