Starting an Etsy Shop Checklist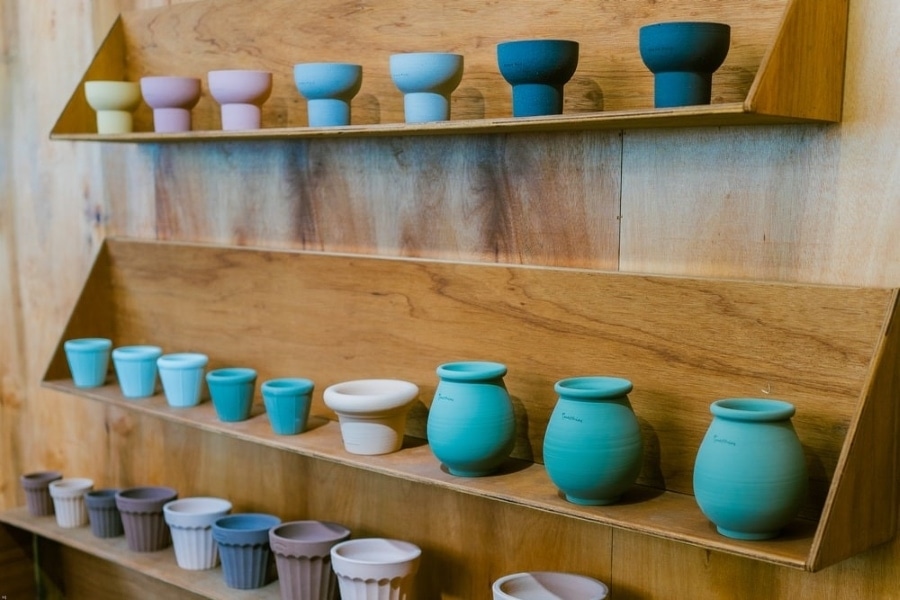 If you sell handmade items, Etsy is the right marketplace for you.  But how do you start an Etsy shop? Our Etsy shop checklist can help you navigate this process, enabling you to establish your first online business.
Etsy is a platform for selling handmade, niche, or eclectic products, such as baby clothes and custom jewelry. Etsy has more than 3 million active sellers who generate a handsome amount of revenue each year. If you also want to join these sellers, you need to do some homework to stand out from the crowd.
Here, we share seven steps to starting an Etsy shop checklist and some valuable tips for making your Etsy shop stand out from the crowd.
Starting an Etsy Shop Checklist – 7 Steps
Follow the below-given checklist and create a successful Etsy shop:
1. Ensure that Etsy is the best platform for you
Before starting any business, you need to do research, and you can never skip it. It would help if you considered:
Is it right for me to start an Etsy shop?
Will I be able to find customers?
Spend time to read Etsy policies. Don't skip their informative blog. Remember, it will take time to maintain a successful Etsy store. So, you'll have to spend regular time and keep patience to get success.
There is already lots of competition on eCommerce platforms. So, you can't ignore your store after launch. Moreover, a sloppy store won't help you make money.
2. Research your product
You don't only have to research the Etsy platform; you also need to research the products you would love to sell on Etsy. Ensure that you know the below-given things:
Your competitors
Target market
If you don't know these and launch a store, it will not help you. You'll have to do lots of work again. Therefore, it's crucial to develop a strategy before launch and have a backup plan.
Ensure that you have some products as a backup because there is a possibility that things might not work according to expectations. Create a lean business plan so that you can change it if required.
3. SEO and Social Media Strategies
Creating an Etsy shop isn't an issue but maintaining a shop is the real challenge. It would help if you optimized your store so that your products appear in the search results.
If you're unsure about the search terms people use, you can use Keyword Planner for keyword research. This tool will provide some insight into how people search for your product. Moreover, if you want to appear in search results, create the best shop name.
Social media platforms are powerful tools for branding. So, ensure that you have a presence on all these platforms. Regularly use them to let your audience know about the latest products.
For Etsy sellers, platforms like Instagram, Vine, and Pinterest are very popular. It doesn't mean you can skip Facebook. Facebook gives you more reach than all these platforms.
4. Ensure that you have High-Quality Photos to post
As mentioned earlier, I have consulted different Etsy sellers, and most of them emphasized this point. Excellent photography can help you get lots of sales. People decide after watching the product's photos. So if you don't have high-quality images, you'll not get sales even if you have a high-quality product.
Your photos must be convincing to give them insights into your products. Your avatar must have a compelling picture. It will build your good image in customer's eyes.
5. You must have a Shipping and Return Policy
To be successful on Etsy, your shop must be customer-friendly. Ensure that you have a clear policy and you stick to it.
If you're going to get higher feedback ratings, then provide excellent customer service. A happy customer leaves positive feedback.
6. Get Constructive Feedback and Advice
Sometimes you ask your friends to review your shop, and they say everything is Ok. It's not the right way. Ask for constructive and honest feedback.
Ensure that they find your shipping and return policy helpful. Moreover, they see your product descriptions and photos up to the mark.
7. Stay on top after a Successful Launch
After doing all the hard work to make your store live and running, you need to consider some aspects of your business.
Keep an eye on refunds, returns, social media accounts, and don't forget to answer customer reviews.
As an Etsy business owner, you need to be always active and involved in your business to be successful.
Next Steps: Valuable Tips for starting an Etsy Shop
Along with the 7-points checklist, consider the below-given tips as well.
Be a part of the community
Etsy is an excellent marketplace where sellers and customers can develop a bond, help each other on forums, write reviews, and have a fantastic online community. It can be beneficial for you, but you need to understand the rules first.
Etsy is all about the community, and community members strongly influence each other.
For example, a customer has a bad experience with you, the word will spread like a fire, and you'll find it difficult to maintain positive feedback. In contrast, when you get a positive review by providing excellent customer service, and community will value it, and you'll feel the difference.
Reward your loyal customers
To become a successful business, you need the support of customers. Some people spend their hard-earned money to buy your product, and they make you successful.
So, you can encourage repeat shopping by offering discounts to your returning buyers. Repeat shoppers are the backbone of any online business. You can show your love to buyers by offering them discounts.
Build a strong bond
Ensure that you always represent your brand correctly. Etsy is an excellent platform for startups because there is always an opportunity for scalability. Moreover, a positive customer review can help other people to buy from you.
Ensure that you provide excellent customer service when someone enters a product into the cart. When you deal with customers professionally, it will leave a long-lasting impression.
Have clear goals and track them
Ensure that you use the correct tags and keywords so that people can easily find you. Good tags and keywords can help your product appear in Etsy search results and Google.
When you have more products in your store and all items are optimized, more people will find your store, and you'll get more sales.