10 of the best antivirus software packages for business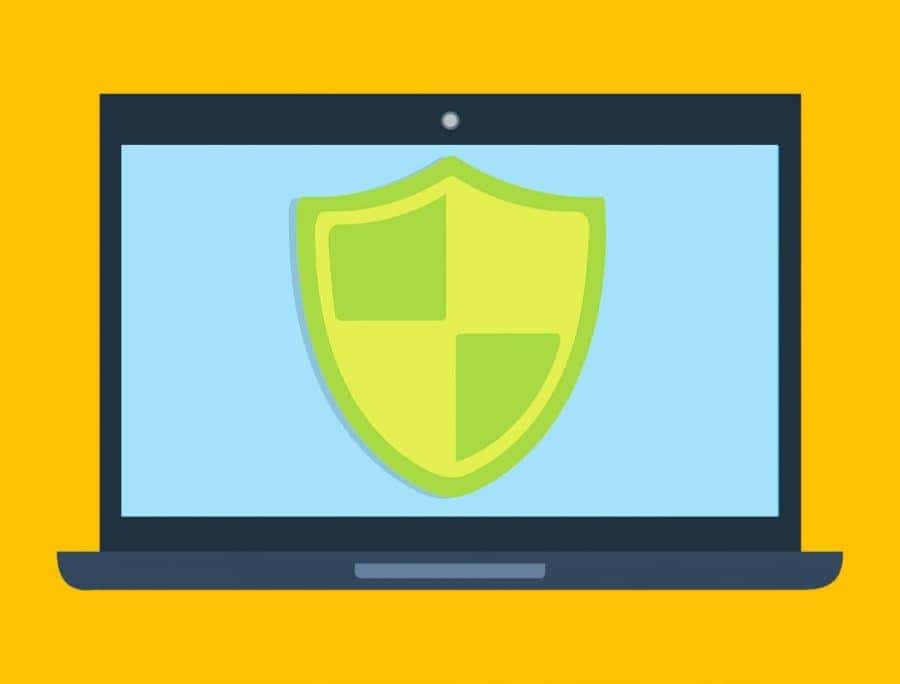 Small and medium businesses can be lucrative targets of cyber attackers. Identifying the best antivirus for your business is to defend against malware threats is, therefore, important in this digital age.
Business grade antivirus offers comprehensive security protection while minimizing the possible chances of online security threats, often coming with several advanced features not found in consumer versions. Business antivirus packages come in various price points, allowing you to conveniently choose the features depending on your business needs and budget.
While small businesses might be under the impression that they can't attract hackers, the converse is true. To help you efficiently and securely run your operations, presented below are 10 of the best business antivirus software currently available.
Understanding malware
Malware is short for malicious software, which refers to any kind of code that is used to infect a computer and cause severe damage to it intentionally. Malware is often tough to remove from a computer because of their stealthy nature and remains hidden within other programs, often going undetected for weeks or months.
To ensure your antivirus provides the comprehensive defence against malware for your organisation, businesses need to be aware of the several varying types of malware and the threat that they pose.
While free malware removal software exists to address any threats, organisations should look at commercial-grade antivirus products to ensure all-round malware defence.
How does antivirus help?
Anti-virus software is an software application designed to protect your computer. Antivirus act as a defence against various threats that can result from malware infections, scanning system and files for signs of infection.
If the detected file contains viruses or is part of a Trojan Horse, then the file is identified as a threat to the PC, and the user will receive a warning message. If the antivirus detects any suspicious activity, then the user is prompted to download an antivirus tool to scan and remove the threat.
Antivirus for business  – Feature comparison
A range of anti-virus software packages are available in the market.  Fortunately, our Tech Team have done all the hard team for you, trawling through hundreds of potential antivirus packages to identify 10 of the best business antivirus software currently available.
| | | | | | | | | | | |
| --- | --- | --- | --- | --- | --- | --- | --- | --- | --- | --- |
| | Avast | AVG | Bitdefender | ESET | Kaspersky | McAfee | Norton | Panda | Trend Micro | Webroot |
| SCANNING | | | | | | | | | | |
| Real-time Antivirus | | | | | | | | | | |
| Manual virus scanning | | | | | | | | | | |
| USB Virus scan | | | | | | | | | | |
| Registry startup scan | | | | | | | | | | |
| Auto virus scanning | | | | | | | | | | |
| Scheduled scan | | | | | | | | | | |
| THREAT TYPE | | | | | | | | | | |
| Phishing | | | | | | | | | | |
| Rootkit | | | | | | | | | | |
| Spam | | | | | | | | | | |
| Spyware | | | | | | | | | | |
| Trojan | | | | | | | | | | |
| Worm | | | | | | | | | | |
| ADVANCED PROTECTION | | | | | | | | | | |
| Email-protection | | | | | | | | | | |
| Chat/IM protection | | | | | | | | | | |
| Adware protection | | | | | | | | | | |
| EXTRA FEATURES | | | | | | | | | | |
| VPN service | | | | | | | | | | |
| Smartphone optimizer | | | | | | | | | | |
| Device tune-up | | | | | | | | | | |
| Safe browser | | | | | | | | | | |
| PLATFORM | | | | | | | | | | |
| Android | | | | | | | | | | |
| iOS | | | | | | | | | | |
| Mac | | | | | | | | | | |
| Windows | | | | | | | | | | |
| SUPPORT | | | | | | | | | | |
| Live help | | | | | | | | | | |
| Phone support | | | | | | | | | | |
| Email support | | | | | | | | | | |
| Ticket support | | | | | | | | | | |
Ten of the best business antivirus software packages
Most of the antivirus software packages perform well when it comes to protecting your business from malware.  The vast majority of antivirus software have advanced scanning engines and libraries to detect, assess and identify a wide range of malware.
Where they differ is the advanced features and level of support offered.  Crucially, some antivirus, whilst effective against malware, may be more cost-efficient than others.
Here, we look at each of the antivirus software packages in more detail to help you make the right choice for your business.
– Avast Business Antivirus

Avast Business Antivirus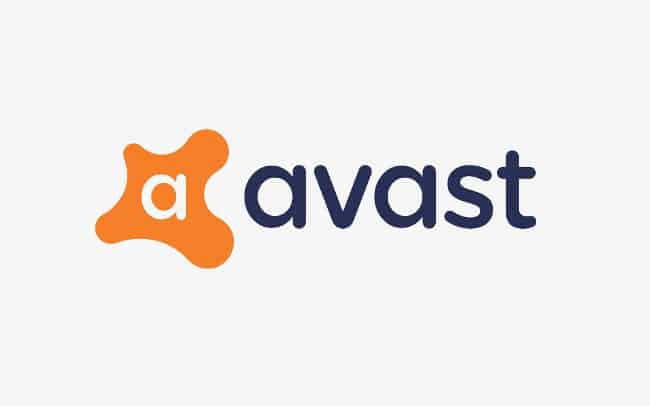 Key Features
Key data protection against phishing
Comes with a Wi-Fi inspector to protect your business network against potential vulnerabilities
Highly configurable and customizable data protection
Better app control and constantly streamed updates
Protects businesses against malicious emails with web shield, behavior shield, and email shield.
Antivirus overview
Avast Business Antivirus is the top antivirus that can help run a small business securely. Its agility as well as reliability make it suitable for use in various business environments. The software program features a cutting edge server and premium data protection which are simply outstanding.
Its behavior shield can effectively block unwanted access requests. Besides that, there is SharePoint safeguarding that can be used to scan everything that's downloaded or uploaded to your business servers. To protect your deleted files, the Data Shredder overwrites any deleted data, thereby making it impossible for hackers to recover original files.
What we liked:
Provides a better cleanup and removes bad plugins
Has a Wi-Fi inspector to reduce network vulnerabilities
Comes with in-built anti-spam capabilities for email
Pricing:
Avast Essential Business Security for PC, Mac & servers is available from $29.99 for 1 device for 1 year.
– AVG Antivirus Business Edition
AVG Antivirus Business Edition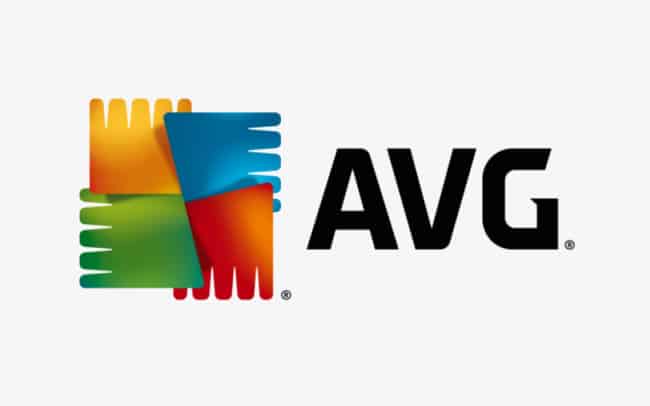 Key Features
Firewall defence against spam, malware, hackers, and viruses
Cyber-capture security against downloaded ad unrecognized files
Proactive AI detection and real-time outbreak detection for better network safeguarding
Provides ransomware protection using a combination of behavioral and static tests.
Antivirus overview
AVG antivirus business edition securely caters to all security matters. For small organisations, this is one of the top 3 antivirus software for your organisation. It offers full protection against ransomware, hackers, and malware.
The program provides a safe network environment and works in real-time. It should be noted that this antivirus also provides identity protection. This is vital for business owners who deal with lots of personal information from their clients, in the form of data and transactions.
The highly competitive marketing sector has led to an increase in security breaches. However, AVG antivirus business edition is up to the game. With the introduction of AVG cloud management console, a business owner can now successfully deploy security protection to more than one endpoint. In addition to that, they can monitor threats, protect devices, manage policies, and schedule updates from the comfort of their computers.
What we liked:
Perfect for remote network management
Each opened webpage has a safety ranking in search engine results
Offers confidential data protection
It has a file shredder that permanently removes malware
Pricing:
AVG Internet Security Business Edition, Antivirus protection for PCs, emails, servers & network is priced from $61.41 for 1 PC for 1 year.
–

Bitdefender Gravityzone Business Security
Bitdefender Gravityzone Business Security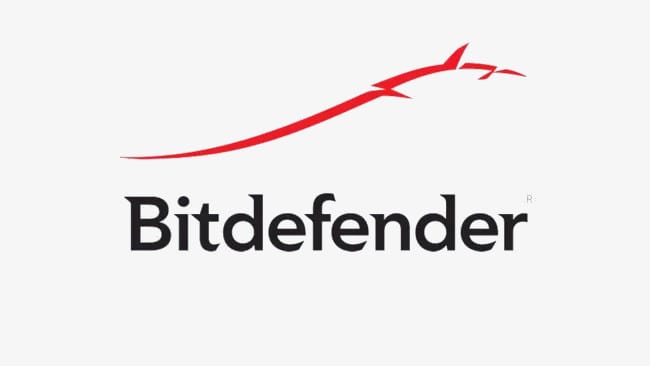 Key Features
It provides premium security controls that can be customized to meet different user needs
Simple and effective remote software deployment on all unprotected computers
Regulate employee access to certain apps and websites for enhanced business productivity
The software offers multiple layers of security protection for various endpoints such as servers, laptops, and desktops.
Antivirus overview
Bitdefender's GravityZone platform is regularly ranked number 1 in independent security tests, providing malicious software protection for organisations of all sizes.  It's one of the most effective antiviruses for business. The fully-automated computer software offers protection against all types of malware, including trojans, spyware, and viruses. In addition to that, it's effective in combating attacks aimed at network systems, and data theft.
Reviews show that it consistently provides users with superior protection. So, there is no doubt that this premium business antivirus will perfectly cater to your needs. With a combination of constant vulnerability assessment and risk management, your small business will definitely get the best out of it.
It should be noted that you can use a single console to comprehensively protect your servers as well as workstations. As a business owner who is always on the move, this software allows you to save time by letting you remotely install it on all computers.
What we liked:
User-friendly interface
Perfect for regulating website and application access
It can be launched and monitored remotely
Pricing:
Bitdefender GravityZone Business Security 5-Pack License Bundle is available from $126.11 per annum.
– ESET Endpoint Security
ESET Endpoint Security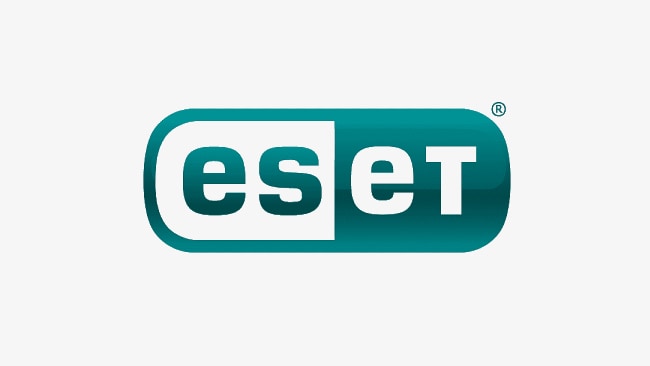 Key Features
The antivirus software provides multiple layers of protection like botnet defense, firewall, and web filter
A filter server security for secure data passing through general servers, multi-purpose servers, and network file storage
Mobile security for tablets and smartphones
Flexible management options including an on-premise server, cloud, or both
Antivirus overview
A specialist in antivirus for business, ESET Endpoint Security is effective in identifying all the malware threats and quickly blocking them. This includes the likes of adware,  and viruses that are constantly lurking.
The comprehensive endpoint security application is easy to set up. Additionally, it also offers flexible management. This helps to save time, thanks to the simplified navigation panel and quick updates. You can manage the endpoint security of your business either by using an on-premise console or from the cloud.
These are two flexible options that allow you to run your business depending on your preference. But even with its extremely high level of flexibility, ESET Endpoint Security still helps to reduce your total costs while simplifying your network defence system.
It ranks among the best business anti-virus software thanks to its high level of customization. Depending on your oeprational and administrative functions, you can alter and fine-tune the admin console of this program to meet your requirements.
The antivirus software has a user-friendly and easily navigable web console. For instance, you can view interactive tables and charts while getting real-time updates on the status of your devices and possible threats. There is also a single-point overview of your whole network defence. This gives you an opportunity to receive real-time notifications of incidents and immediately react to them.
What we liked:
Simple and easy to use interface
Easier management if all clients via the remote web console for the admin
Faster scanning and doesn't slow the PC down
Pricing:
ESET Endpoint Security for Windows starts from $190.00 for 5 devices.
– Kaspersky Endpoint Security
Kaspersky Endpoint Security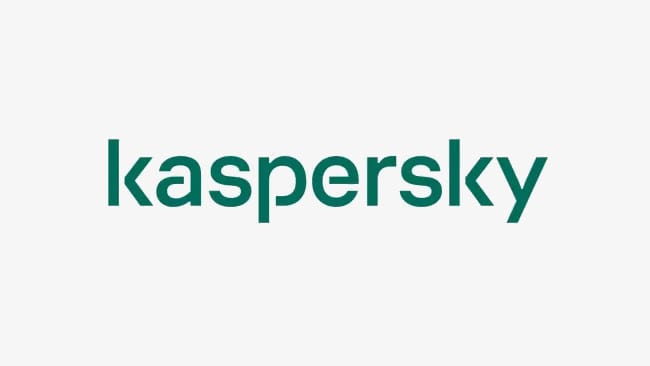 Key Features
It's a type of smart choice security that can be tailored for various business environments
An all-in-one single product that offers multiple security technologies
Offers straightforward migration from any 3rd-party endpoint protection
Endpoint hardening for reduced risks of cyber attacks
Antivirus overview

Providing complete SMB protection against the latest cyber threats which include file-less security breach, Kaspersky Endpoint Security is a multi-layered software program that comes with flexible could management.
The program uses its unique endpoint hardening feature. This is designed to help reduce your organisations exposure to cyber-attacks. Its performance-oriented hence it works to offer maximum protection without necessarily slowing down your PC.
This is one of the top brands when it comes to offering cybersecurity. Kaspersky Endpoint offers agile protection with its world-class security. This is facilitated by the use of technologies such as Machine Learning and Behavior detection.
Offering both on-premise or cloud, Kaspersky offers you the best of both worlds. You can get a unified managed by using the cloud console or alternatively the traditional console that's normally deployed on-premises.
What we liked:
Guarantees optimal configuration services
You can use the software via cloud or on-premise
There are no frequent updates
Pricing:
Kaspersky Endpoint Security Cloud is available from $322.50 for 10 devices per year.

– McAfee Endpoint Security

McAfee Endpoint Security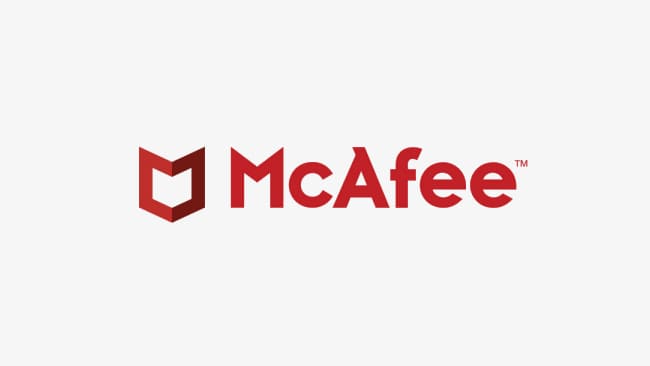 Key Features
The software employs proactive countermeasures to handle emerging threats
It prioritizes threats based on posture, region, and industry
It can predict, counter, and prescribe the most effective threat solution, right before your business is hit
The software runs on multi-layered defenses for efficient handling of ransomware in addition to other advanced malware
Offers a unified endpoint-platform for comprehensive operational efficiencies
Antivirus overview

This is an all-in-one solution for SMBs. McAfee Endpoint Protection security helps to protect organisations against viruses and malware. It offers a comprehensive web defense and data protection, ensuring that your operations runs seamlessly.
It's a future-proof program made with highly intelligent features. The fully proactive endpoint anti-virus software can be used to empower your workforce remotely. This is because it effectively facilitates the adoption of cloud security measures, thereby minimizing the costs and complexities that come with secure operational management.
McAfee Endpoint Security uses five main platforms: to prevent, detect, investigate, respond, and manage an attack. While all these may seem to be a lot of work, the software fully handles them in real-time, thwarting the spread or the onset of a cyber-attack.
This platform also predicts, prioritizes, and prescribes the most effective solutions. The cloud-native security program can be remotely managed by one console and it's mostly powered by insights. It's evident that the multi-tenant application can successfully use previous insights to handle the possibility of attacks while using artificial intelligence to handle emerging threats.
What we liked:
It's a highly intelligent software that works in real-time
Can predict, counter, and prescribe the right solution to cyber threats effectively
Reduces the total costs of running business and management complexities by offering an all-in-one cloud-based solution
Pricing:
McAfee Endpoint Security starts at US$35.99.
– Norton Small Business

Norton Small Business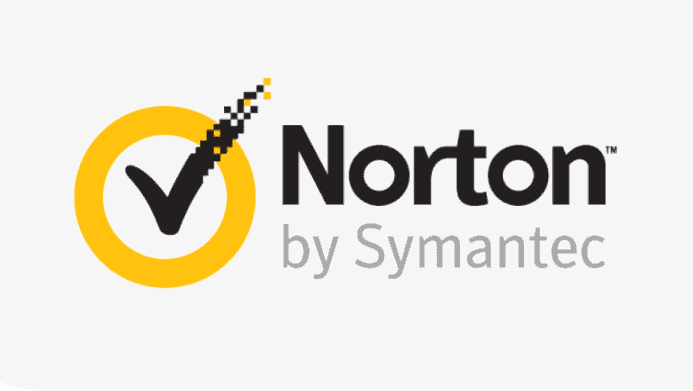 Key Features
A cloud-based service that's easy to setup
Protects business against a number of threats including malware, spyware, viruses, and ransomware
Prorated protection services, keeping you from the need to spend excess financial resources
Simple and easy-to-navigate cloud-based management
Antivirus overview

An effective small business anti-malware product, Norton Small Business can perfectly work with all your devices. The anti-virus software can conveniently accommodate up to 20 employees and will comprehensively provide them with protection from potential cyber threats.
It is a single solution offering mix and match services. Additionally, it allows for customization, hence it's effective for use for different types of businesses.
This is a antivirus program that grows with your organisation. So, you can always add protection based on a prorated basis, and only when you are ready. What this means is that you only pay for the protection services that you need. As a result, the software leaves you with more money that you can invest in the growth of your SME.
What we liked:
Versatile and flexible software for a small business environment
Works well with mobile devices, desktops, tablets, desktops, and others
Finds and organizes malicious files based on their behavior and reputation
Pricing:
Norton Small Business pricing starts from $99.99 for 5 devices.
– Panda Endpoint Protection Plus

Panda Endpoint Protection Plus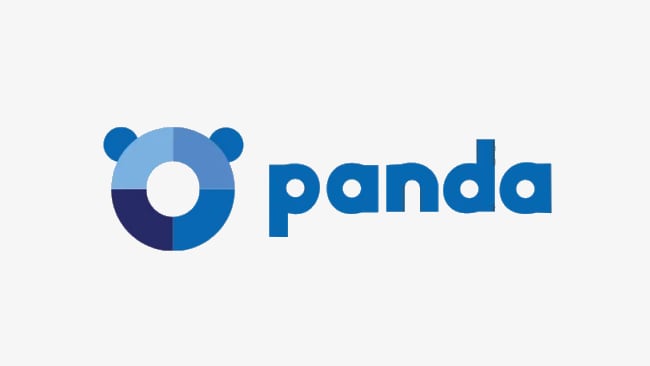 Key Features
Proactive protection and disinfection in real-time from Cloud.
Geological tools for anti-theft protection in mobile devices
Real-time monitoring and warning of risky websites
Anti-spam protection and cover against risky messages in Exchange servers
Centralized monitoring console for all servers, PCs, and laptops
Premium access and control for actions like read or write and peripheral devices such as webcams and USB drives
Antivirus overview

This platform is a giant in business antivirus. Panda Endpoint Protection Plus is a simple and lightweight software that not only guarantees your business protection but also optimal productivity in a secure environment.
The program uses collective intelligence technology. This allows small business entities to fully protect their servers and workstations against unwanted and unknown threats. The effectiveness of the Panda Defense Endpoint Protection stands out due to the fact that it operates in real-time.
It allows you to manage the security of your business network and facilitate better user productivity. With the software program, you do not need to install additional IT infrastructure or servers. This is because this Endpoint Protection Plus efficiently filters out spam and traffic, thereby allowing the business to run without interference.
Overall, it's a beginner-friendly antivirus for business. It allows centralized administration without any technical knowledge, at any time and anywhere. With the endpoint protection, you can conveniently manage it from a single web console.
What we liked:
Easy to maintain and use
Quick and transparent scheduled or automatic updates
Effective monitoring and cleaning of an infected computer
Pricing:
Panda Endpoint Protection Plus, 1-10 Users, 1 Year starts from $38.00 per user.

– Trend Micro's OfficeScan

Trend Micro's OfficeScan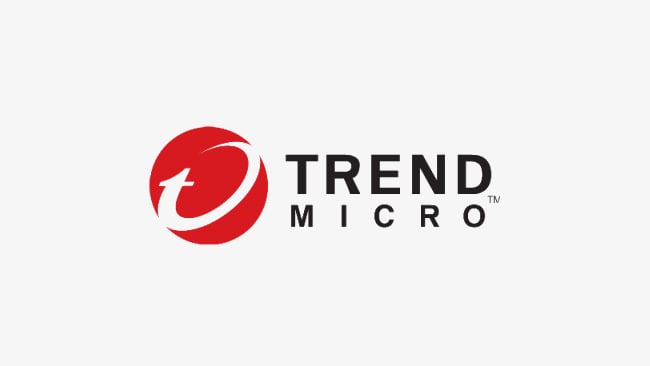 Key Features
It can be used in the form of SaaS or deployed in your network premises.
Efficiently protects all business endpoints found on or off the network
It comes with Trend Micro global feature that enhances real-time security protection and curbs the spread of malware on time.
A comprehensive central endpoint view for quick visibility of potential virus and malware threats
Antivirus overview

The virtual endpoint security leader is a trusted addition to small enterprises that are keen on protecting their vital data.
Made with next-generation features, Trend Micro's Office Scan is optimized and smart, thereby eliminating all types of cybersecurity threats. It is made with a premium machine learning security feature that blends with the basics of any business.
The versatility of this software program is seen in the way it quickly and automatically shares malware threats in various environments. OfficeScan uses a customized architecture that implements your endpoint resources such as laptops, desktops, and servers to outperform new threats.
It provides advanced ransomware and malware protection in addition to worms and spyware. It should be noted that it also quickly adapts and protects your network against new and unknown variants that are suspicious.
You can deploy OfficeScan as a service or on-premise. This means that you can let it run in your business network environment or simply use it in the form of software as a Service (SaaS). Note that comes with a Control Manager. So, you can manage several OfficeScan servers using a single console. This is an excellent feature, especially in providing clear and complete user visibility.
What we liked:
The antivirus has customizable dashboards to suit various administration responsibilities
Reduced chances of false-positive security threats thanks to the implementation of noise cancellation techniques
A 24/7 customer support
Pricing:
Trend Micro Maximum Security for 5 Devices for 3 Years (PC, Mac, Android & IOS), starts from $44.99.
– Webroot Secure Anywhere

Webroot Secure Anywhere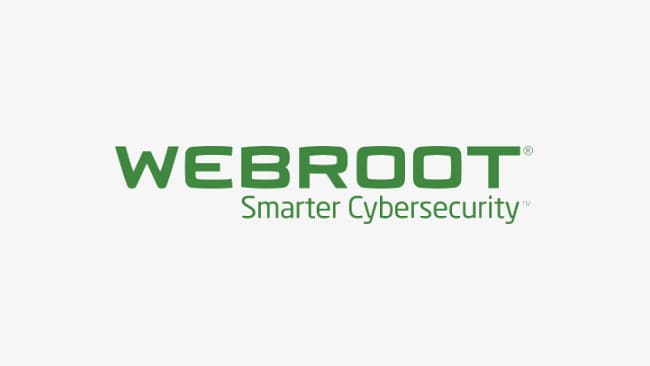 Key Features
It offers complete protection for identity theft and viruses
It's 60x faster and takes only 20 seconds to check your device for malicious malware
Automatic network protection and web-filtering feature to protect your business against risky websites
Leaves plenty of space for your personal and business documents
Antivirus overview

Every type of business is definitely at risk of a cybersecurity threat. However, you can protect your business with cost-effective and efficient antivirus software such as Webroot Secure Anywhere. This full-scale anti-virus business protector has been specifically designed for small businesses. So, you can use it to secure up to 3 devices.
Unlike most software programs that offer slow scans or unwanted time-consuming updates, Webroot is efficient. With it, you don't have to waste time staring at your screen as your computers fully run a scan. In fact, it won't interrupt you because it takes just 20 seconds to check malicious malware.
Using this program allows you to confidently run your business online. Whether you are storing client information, running a social media campaign, placing orders, or banking, the antivirus offers a full shield.
What we liked:
It offers fast scans and updates
It offers effective webcam and identity theft protection
Users are guaranteed satisfaction in addition to a 70-day money-back guarantee
Pricing:
Webroot Internet Security with Antivirus Protection Software for 5 Devices with 2 Year Subscription from $59.99