Web Hosting 101: What to look for when choosing Website Hosting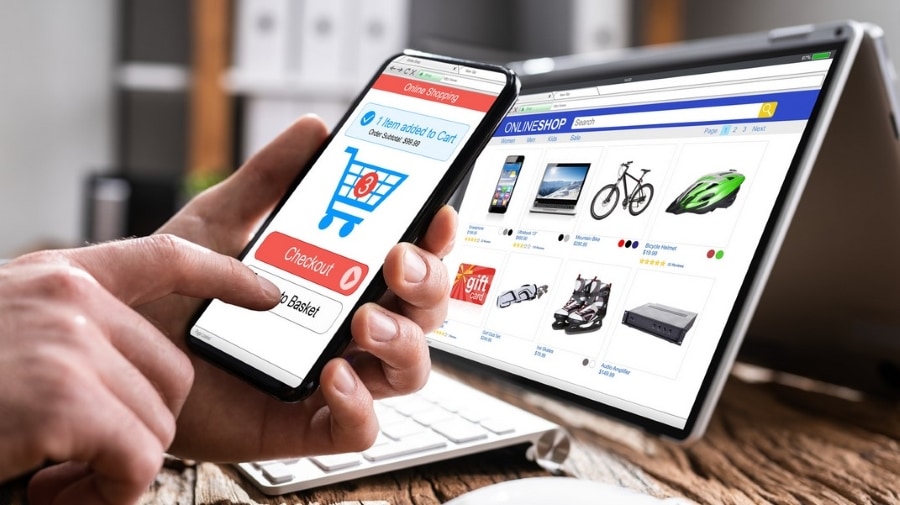 There are many considerations to make when choosing web hosting services to get your business online. One thing you may not think about at first is where you should host your website. However, it is necessary to establish your organization on the Internet.
Choosing a web hosting package is important but not the only consideration. Your website host is your digital travel partner. You may compare web hosting firms when you compare web hosting plans online.
We've written this article to help you understand what web hosting is, why you need it, and how hosting companies like us can assist you in getting started.
What is Web Hosting?
Web hosting is a service provided by a service provider that enables organizations, businesses, and individuals to publish a web page or website online.
A web hosting service provider, sometimes referred to as a web host, is an organization that provides the technology, infrastructure, and services necessary for a website or webpage to be accessible on the Internet.
Websites are stored (or "hosted") on specialized computers known as servers. When your website or webpage is made available online, it will have a unique URL or domain name identifier.
When someone wants to visit your website, they simply type the URL or domain into their web browser. Their computer will then connect to your server, and your web pages will be sent to them through the browser.
When you use web hosting services from a hosting provider, they are responsible for keeping your server operational and maintained. In addition, the host is responsible for preventing security breaches and keeping all your files, assets, and databases on the server.
Most providers will provide additional services such as backup, technical support, and one-touch software installation.
Web Hosting Types
Most web providers will provide a selection of hosting plans, and the prices for these plans will vary dependent on the requirements of your website.
Following is a list that was produced to assist you in determining which kind of hosting service is most appropriate for your needs.
Shared Hosting
Under this system, several users share a single server. As a consequence, a single computer (a shared server) may be capable of hosting dozens, if not hundreds, of websites. Shared hosting is the most popular option for website owners.
Other users' files, private information, and other data will not be shared with you. The benefit of shared plans is that they are often inexpensive since hosting companies may spread server maintenance expenses across several customers.
Shared hosting may not always have a good reputation. However, your hosting provider mostly determines the kind of service you get. While some shared hosting plans are relatively limited, others may be able to support websites with moderate traffic.
Shared plans are probably your best choice if you're seeking basic web hosting. The web hosting market is so competitive these days that finding shared plans for less than $5 per month is common.
Remember that many web hosts seek to lock you into multi-year contracts to provide the best rate. That's not necessarily bad if you trust your web host, but it might be intimidating if this is your first time signing up for a plan.
Pros of shared hosting:
It is not challenging to locate plans with a monthly cost of less than $5.
You may achieve outstanding performance on sites that are modest to medium in size, depending on your chosen service provider.
Cons of shared hosting:
Shared hosting solutions often do not provide satisfactory performance for high-traffic websites.
You'll often need to commit to a longer-term contract for the greatest prices.
Why should you consider Shared Hosting? If this is your first time creating a website, you should start with shared hosting as your platform. Many hosting firms offer shared hosting tiers, which work just fine for most startups. This is the best option if you don't expect much traffic and have a tight budget. However, as you share the resources, mainly storage, with other websites, you might experience the occasional slowdown or other performance issues.
VPS Hosting
VPS is short for Virtual Private Server. Similar to shared hosting, VPS websites share a physical server with other websites. Nevertheless, each VPS tenant has its own partition with dedicated resources. There is often more memory, storage, and computing power, with a corresponding price increase.
VPS hosting is ideal for people with extensive server administration knowledge. Customers using a virtual private server have root access to their partition. They may customize server software for great customization when running web applications designed for such platforms.
Some hosting companies equate "Business Hosting" and "Premium Hosting" with VPS Hosting handled by in-house specialists. However, support levels, membership details, and costs vary widely amongst providers, so you should do extensive research before joining up.
With VPSs, you may not have immediate access to a control panel. Consequently, you may need to utilize the command line to set up your server and establish your website. Unless you have command line familiarity, this may be a complex procedure.
Since VPSs differ widely regarding available resources, pricing might vary greatly. Similar to shared hosting, it is fairly unusual to find VPSs beginning at about $5 per month. However, if you want to use a VPS, you must allocate at least $10 to $20 monthly for hosting.
Pros of VPSs:
You will get resources that are only devoted to your website.
You may be able to customize the settings of your virtual private server (VPS), depending on the host you use.
Cons of VPSs:
The estimation of the necessary quantity of resources might be a difficult task.
Configuring a virtual private server (VPS) often requires some technical expertise.
Why should you consider a VPS? Consider utilizing a virtual private server (VPS) if you want complete control over your server but don't want to shell out hundreds of dollars for a dedicated plan. Due to their superior performance, VPS hosting is often selected by large organizations with a high volume of website traffic. VPS hosting can be considered an enhanced version of shared hosting, except that significantly fewer websites share the server and its resources.
Dedicated Hosting
With dedicated hosting, the entire server is reserved for your use. It provides access similar to a VPS, but you are not required to share the server with other websites or applications. You are effectively leasing a physical web server located at the facilities of your service provider. You also have access to professional help and knowledge when necessary.
This premium web hosting is justified only for the most demanding enterprise-level websites. Small and medium-sized enterprises do not need to hire a dedicated web server for thousands of dollars each month.
Dedicated servers are the most expensive option for web hosting. At this level, expect to pay at least $100 per month, and charges will only rise from there.
A dedicated server is unnecessary if you create a website as a hobby. This hosting option makes sense for corporations and established websites needing strong hardware access.
Pros of dedicated hosting:
You have access to a whole server all by yourself.
In most cases, you can customize your server according to your preferences.
DreamHost customers are not subject to any bandwidth limitations.
Cons of dedicated hosting:
This choice comes at a high cost.
Why should you consider Dedicated Hosting: Websites with the resources to support it and looking for the highest possible performance in their hosting solution should look into dedicated hosting. Large organizations that get significant website traffic often choose dedicated hosting owing to its improved performance. If you choose dedicated hosting, you will have the whole server to yourself, enabling you to use the total processing capability of the server.
Managed Hosting
Managed hosting is distinctive. It is a kind of service rather than a type of plan. With managed hosting, your provider performs a significant percentage of the daily maintenance responsibilities you would otherwise be accountable for. Backups, security monitoring, and software updates are examples of these tasks.
It is vital to recognize that managed hosting services come in various flavors. There are managed shared plans, virtual private servers, and dedicated servers. In each of these circumstances, you pay a little more to concentrate on expanding your blog, portfolio, or e-commerce website without having to worry about the technical aspects of hosting.
What qualifies as managed hosting varies greatly amongst service providers. Some hosting firms provide around-the-clock assistance with almost every area of site management. Others will be responsible for upkeep.
Before signing up for a managed hosting plan, it is vital to investigate the "extras" the provider offers. In our experience, managed hosting typically begins at $15 per month, but more costly options are available.
Pros of managed hosting:
Your service provider will handle routine maintenance responsibilities on your behalf.
The performance of your website may be optimized automatically by your web host.
Cons of managed hosting:
Standard hosting plans are often less costly than this kind of hosting.
You have reduced direct control over your server's settings and your website's optimization.
Why should you consider Managed Hosting? Managed hosting aims to simplify and streamline many aspects of your online presence. If you don't like taking care of the maintenance responsibilities for your website and are willing to pay a little more for a "white-glove" service, managed hosting may be an option for you to explore.
What about WordPress Hosting?
WordPress Hosting simply refers to hosting optimized for WordPress on the server level to ensure smooth sailing.
WordPress-specific plans typically include a managed service and free licenses for pricey plugins, themes, and other applications. Typically, they have WordPress specialists as part of their support team, which is a good advantage.
You don't need a WordPress-specific plan to create a website on the platform. However, these sorts of hosting are often tailored to improve performance and simplify your life. Hosting tailored to WordPress may be a sensible choice if you intend to use WordPress.
How does WordPress differ from conventional hosting? While specifics vary by host, most WordPress hosting packages provide the following features:
One-click installation eliminates the dozen laborious steps required to configure a new WordPress site. WordPress is installed automatically on one.com in less than one minute.
Server settings optimized for WordPress site loading speed may include cache performance optimizations and other modifications.
Defending against common WordPress vulnerabilities using security techniques. You may also see "Managed WordPress," which refers to a predefined safe environment that prevents using incompatible or insecure plugins.
WordPress Hosting may operate on shared, VPS, or dedicated servers. The best thing is that WordPress-specific plans are often priced similarly to their generic equivalents.
5 Things to Consider when Choosing a Web Site Hosting Service
Choosing a website hosting provider for your new website or changing your present hosting is a big choice that should be made carefully.
If you change hosts, you will lose any previously paid hosting expenses (although some hosting providers offer a pro-rated refund). Switching hosts is not as straightforward as it seems on the surface. When you enhance the look or function of the site after completing the transfer, you may experience downtime.
The right web host gives your website an SEO-optimized, clutter-free back end. Web hosts also vary in the speed at which their websites load and other variables that have a comparable influence on SEO.
Today, there are hundreds, if not thousands, of hosting companies, making it difficult to choose one. Choosing the best hosting plan for your business relies on various criteria and your business's unique website requirements. You may want to consider the following:
Features
Hosting packages often feature resource quotas for things like disc space and bandwidth. When choosing a hosting plan, consider how much your website will need.
A shared hosting plan is ideal if your website is a basic corporate site, a small e-commerce site, or a personal blog.
A dedicated hosting plan might be more appropriate if you are operating a popular website with many visitors, a bespoke website with specialized software, or if you have certain setup needs.
Before choosing a web hosting plan, evaluating your resource requirements is critical. While it is possible to tailor your plan to your specific needs, exceeding your given limits may result in unwanted over-usage charges.
Because most firms provide many hosting plans, you should examine the features offered in each plan to choose which is ideal for you. Here's a checklist of things to keep in mind:
Disk space: Refers to the server-accessible storage space for your website (pages, photos, videos, databases, scripts, etc.). It is often expressed in GB. The more media-heavy files you have, you will need storage space.
Bandwidth: The amount of data your website may send to your customers in a specific period; it is often expressed in gigabytes per month (GB/month). The more videos and large photographs you have on your website, the more bandwidth you need. Your bandwidth will be affected by the number of visitors to your website and the number of pages they see. As a result, it is critical to estimate monthly traffic numbers.
PHP memory: Pay special attention to each plan's PHP memory limit is critical. Simply said, the more RAM (measured in megabytes, MB) you have, the more complicated and resource-intensive programs you can execute.
One-click installation: Some hosts provide this feature in their managed WordPress plans. One-click installation allows you to create your website with a single click without learning complex technological principles, making it suitable for novices.
Privacy protection: An ICANN mandate requires that your contact information be revealed in the WHOIS database when registering a domain name. A database that anybody, including spammers, marketers, domain name hijackers, and identity thieves, may access. If you value your privacy, be sure that your hosting plan has a privacy protection option for your domain names, which will hide your contact information.
User management or Control Panel: Most excellent web hosts use a graphical user interface (GUI) to manage their website servers. This is unnecessary, but it may significantly assist many folks who don't think they are technically savvy.
Site Backups: Even with the best protection, a website may fail, crash, be hacked, or catch a virus that may knock it down for days, weeks, months, or worse. Robust backup is essential. If anything goes wrong, you can easily restore the functional website. To prevent substantial losses or reputation harm, a competent hosting company can quickly restore your website or most of it.
Unlimited FTP/Telenet Access: There are web servers that will only give you access to your website using their proprietary website editor. If you never wish to migrate your site to another platform, this technique is great, but if you ever need to, you'll require FTP access. FTP is the most time- and labor-saving method when switching web hosts. If you don't have access to FTP, you may have to start from scratch when migrating to a new server. You may move your files (website content) to the new site if you can access an FTP server. Investigate whether or not your web provider provides FTP access, and if not, whether or not they have a plan in place for site migration.
Secure Server: TLS/SSL encryption, spam filtering, and regular site backups are the bare minimum services a web server should provide. The web server must provide PCI compliance for e-commerce sites. Online payments may only be made on PCI-compliant websites. All communication to and from your website is secured if you have a TLS/SSL certificate (scrambled). All sensitive data, including passwords and payment card details, is encrypted and protected from prying eyes.
Email services: All of the email features that the web server offers. POP accounts, unlimited email aliases, and helpful vendors. Email addresses should usually end in @companyabc.com if your website is www.companyabc.com. A corresponding email address is a handy feature provided by most web servers.
Performance
You should also check the uptime, security, and dependability of the hosting provider's servers. You may find these figures on the websites of most service providers, or they may depend on third-party evaluations.
Downtime often occurs because of unreliable connections and weak servers. You lose market performance and credibility when customers and other site visitors can't access your website. It also hurts your ranks in search engines.
Working with a reliable hosting provider with a high uptime rating, preferably more than 99.5%, is crucial to the success of your website. In addition, your business needs a reliable hosting service to prevent data leaks and breaches.
Scalability
Scalability is crucial when selecting a web hosting service and plan. As your company expands, you may soon need many websites, domains, and subdomains, even if you begin with a single domain and website.
Before joining a specific service provider, you should evaluate the available packages and plans, mainly whether it offers possibilities for hosting many websites on a single account.
You'll want to be able to easily increase your hosting plan as your company develops, even if you begin small. Be aware of any web host that makes upgrading or downgrading packages difficult or expensive.
Regardless of the bundle you choose, you want a hosting company that takes pride in customer care and is accessible to you around the clock. If you want to work things out independently, the customer service staff should be accessible by phone and email and offer useful materials.
Your hosting plan choice will often rely on your application, environment, and estimated CPU, memory, storage, and bandwidth requirements. Most host providers provide conventional server setups with various choices, allowing clients to choose the configuration that best meets their needs. The three primary hosting choices are shared, virtual private server, and dedicated.
In addition, be sure to compare the price of unlimited site and domain packages with other hosting alternatives. Choose a web host that provides many service options, enabling you to add additional domains and expand as your business grows.
Technical Support
The amount of control determines the hosting package you choose and the help you need. If you need every part of your web hosting to be handled for you, including software updates, security patches, and networking, you should choose a shared hosting package.
While the hosting provider manages all hosting elements, most hosting companies do not assist with website design and development.
A Self-Managed Server might be perfect for you if you require greater control over your hosting and are ready to accept more responsibility for keeping things up to date.
In this instance, the hosting company gives merely the server and a location in the data center. You oversee all other hosting elements, including installing operating systems and other applications.
You must evaluate the speed and dependability of a hosting provider's customer service. Imagine if your website was out during high-traffic hours. This may be very difficult for non-technical website owners.
A hosting service with dependable support staff can assist you in rapidly addressing the problem. Ideally, you need a hosting service that offers prompt technical assistance by toll-free phone or live chat around the clock. In this manner, they can promptly address any difficulties with your website. Some hosts also provide email assistance for non-urgent inquiries.
Refund Policy
Website hosting is not cheap. This is especially true if you are just getting started and have a restricted budget. Fortunately, most hosting firms offer free trial periods and/or a return policy that lowers rates if the host falls short of your expectations.
Free trials allow you to properly analyze the hosting provider and prepare ahead of time. If it does not serve the goal of your website, you can simply opt out with no repercussions. Choosing a web host with a robust refund policy lowers the risk of losing too much money if anything goes wrong.
What is the Best Web Hosting service?
Service providers provide a range of specs and packages for web hosting. Here are some things to watch out for while shopping:
Any bandwidth and traffic restrictions: Some web servers charge more after you reach a specific threshold
Built-in Website Builders or one-click WordPress installs: These make it simple to get your website up and running quickly
Ample amount of storage: Particularly since large media files take up a lot of storage space
Email Hosting: Many service providers charge extra for each email account or email hosting
Wide range of domain registration services: Having your domain registered with one provider and your website hosted with another is inconvenient
Excellent customer service: Support when you need it. For example, provides 24/7 chat help in various languages
Next Steps: How much does Website Hosting Cost?
So, how much does website hosting cost? It varies on the kind of hosting, provider, length of membership, and services.
We have outlined the typical cost of web hosting for various services:
Shared hosting: The most cost-effective service for low- to medium-traffic websites. Shared hosting with Namecheap costs between $1.49 and $3.99 per month.
VPS web hosting: The optimal strategy for attracting more technically savvy site visitors. Monthly VPS plans start at £3.49 and go up to £57.99.
Cloud web hosting: A reliable, user-friendly alternative for high-traffic websites. Cloud hosting from Hostinger costs between $8.99 and $49.99 per month.
Dedicated hosting: The most costly web hosting plan provides full administrative access to a single physical server. Expert technical knowledge is required for unmanaged dedicated hosting. Web hosting costs may range from $80 to $500 per month.
WordPress hosting: One that specializes in hosting WordPress-based websites. WordPress hosting with us ranges from $1.49 to $8.99 per month.
After selecting web hosting, evaluate the various expenses associated with website ownership. Some web hosting services include domain registration, an SSL certificate, eCommerce capabilities, and marketing tools. Consider buying paid extensions and premium themes to access additional capabilities as your website expands.