Common Dropshipping Mistakes to Avoid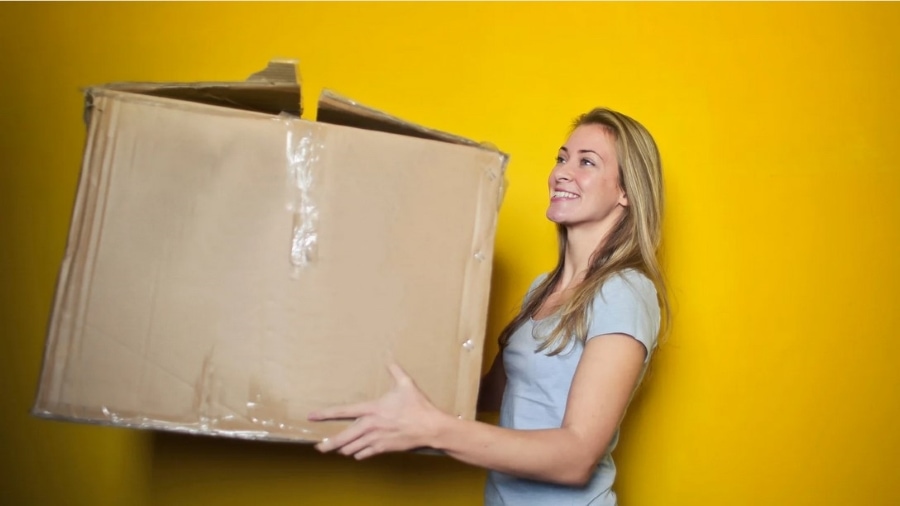 Expecting too much at the start of your dropshipping journey could lead you to make lots of mistakes. Fortunately, we have put together a list of common dropshipping mistakes you should aim to avoid.
In an effort to get quick results, you may think your focus should be on product hunting and marketing, neglecting customer experience. Here, we look at some common dropshipping mistakes you should avoid and explain how you can address related challenges.
Common Dropshipping Mistakes
Dropshippers must avoid these common mistakes to run a successful business.
Too much reliance on vendors
This is one of the main dropshipping mistakes dropshippers make when they first start. So you discover a fantastic product, contact the supplier, and agree to a dropshipping agreement. Then you hand over control of your entire firm to them.
When you rely too much on a single vendor, you'll see your vendor's relaxed and indifferent attitude. It can be detrimental to your business.
Keep multiple vendor options. For example, if one vendor stops working with you, it will destroy your business. Moreover, a vendor can increase the prices suddenly. So for these scenarios, you must have multiple vendor options.
If you want a sustainable business, you can't rely too much on your vendors.
RELATED: 10 B2B Wholesale Marketplace Platforms to grow your Dropshipping Business
Expecting easy money
Another common dropshipping mistake, new sellers make is the desire to make quick profits without much effort. Unfortunately, it's not possible in real life. Like physical business, you have to face immense competition. You have to be smart to make easy money.
When you take the wrong steps for making quick money, you lose customers. Your competitors take advantage of your mistakes. The best way is to create a plan and implement it professionally. In this way, you can make consistent money.
Start with realistic expectations. Aim to make an extra $100 a month. Once you hit that goal, increase it to $500, then $1000.
No investment in promotional activities
You have to deal with your Dropshipping business as a regular business. You can only reach your target customers through promotional activities. You can target more customers and increase sales by raising your brand's visibility. For this, you have to invest in image-building exercises and promotional activities.
RELATED: Getting Started with B2B Social Media Marketing
Nobody wants their customers to forget about their brands, so the best way is to use an aggressive approach. The most challenging task is to stay in the minds of customers. When you get out of their sight, you get out of their minds.
Mention your name and address on the product packaging. You can add a short banner of your latest product to the packaging. It will help in the product advertisement. Moreover, you can leave a quick note and ask them to share their experience with you and your product. You can also use the "Thank You" email.
In a follow-up email, you can send a discounted coupon. It is the best way to engage your customers. Moreover, you make your customers realize that you care about them.
RELATED: B2B Social Media Marketing Mistakes: 15 Common SMM mistakes to avoid
Don't compromise order details
Try to avoid compromising order details as much as you can. When you fail to satisfy customers with your product or service, they'll never do business with you. Moreover, they'll leave poor remarks about your store, and it will take lots of potential customers away from your brand.
In 2021, the customer experience will be the key to success for any business. Things that impact your customer experience are:
The wrong product inside the packaging
Faulty packaging for the delivered product
Delivery at the incorrect address
Product delivered in the wrong quantity
When product specifications don't fulfill the order requirements
Broken product
Low-quality product
A product differs from the uploaded image
All these factors can impact the customer experience. Moreover, you must provide accurate and timely information to the customers. When you can't keep your customers happy, they'll switch to your competitors, and you'll lose sales and revenue.
Don't sell goods with copyright/trademark
Avoid selling trademarked and copyrighted products without the permission of the owner. Otherwise, you might face a trademark infringement case that can cost you too much. For example, when you sell products with logos of brands like Rolex watches, Armani clothing, and Nike shoes without their permission, you might face a lawsuit, or you might have to close your business.
RELATED: Dropshipping: What are the Advantages and Disadvantages?
Not planning for special holidays
Failure to plan for special events and public holidays, according to many of the top dropshippers. This is a typical common dropshipping mistake that can be quite costly.
During the holidays, retail stores – both online and offline – make most of their sales.
We've all heard of Christmas, Thanksgiving, and New Year's Eve. However, there are numerous unique days that you can leverage to increase your sales throughout the year.
If you don't plan for these public holidays or novelty days, you're wasting money.
You should maximize every marketing opportunity accessible to you by designing advertising, email blasts, and special promotions to boost sales.
The failure to verify stock levels is another way dropshipping stores fail to plan for holidays.
What if Black Friday, one of the greatest retail occasions of the year, delivers massive traffic to your store resulting in significant sales, but you run out of stock inside the first hour?
The shopping season never ends, but you want to ensure you don't miss any significant dates in your niche. Otherwise, you could potentially lose thousands of dollars in lost revenues. You do not want to make that mistake.
Not having a proper return policy
Another common dropshipping mistake to avoid is always be open and allow your customers to return goods. When you don't offer provisions to your customers, it can make things messy. For example, a customer may want to buy anything else after ordering the product from you. The dropshippers must respond to that order and offer a refund quickly if it happens.
You have to be smart and quick to collect sold products and refunds because it can separate you from your competitors. Mention your refund policy on your website. Many dropshippers don't take this seriously and cause distress and pain to customers. Having a fair refund policy can help your dropship business run smoothly.
RELATED: 10 Dropshipping Tips that will drive sales growth
In Summary
Dropshipping is frequently regarded as a risk-free business concept and a sure-fire way to make money online. However, everyone makes mistakes along the way, and some of them can be costly.
Mistakes are unavoidable when you try something new, but you shouldn't let that stop you. Fortunately, you can learn from other people's errors and avoid making the same ones yourself.
Dropshsippers, particularly those new to dropshipping, need to recognize that dropshipping is not just another "money making scheme". It is a full-time business that requires commitment, consistency, hard work, and patience.